June 30, 2015
06/30/15

By Subscription Box Mom

0 Comments
0
Try the World Japan Review + Free Box Coupon Code – July 2015
Disclosure: Try the World Japan Review contains affiliate links.  This box was received free for review.
Try the World is traveling to Japan this month. Try the World sends you various culinary treats from all over the world.The Japan box is $39.00 and contains 6 to 9 Japanese delicacies curated by a local expert. Try the World sends a new box every two months for $39.00. I have reviewed many Try the World boxes and I will have links to them and some great coupons, at the end of the post.
The box was shipped inside a brown cardboard box.
All Try the World boxes are this pretty green.  The boxes are really sturdy, you can cover these with fabric or decorative paper and use them as pretty storage boxes.
First Look: You get a culture guide with every Try the World box.  This guide acts as your travel companion as you explore and enjoy your box.  Inside the book, contains information on how to host a traditional Japanese tea ceremony, how to make your own Okonomiyaki dinner date, and a recipe for matcha shorbread cookies.
This is a look inside the book.  There are colorful pictures and detailed instructions for the recipes, the tea ceremony and dinner.
There is a two-sided information card included in the box, which lets you know what's in the box.
The back of the information card has a key, the categories are: family business, antique recipe, support local community, all natural/organic, and sustainable grown.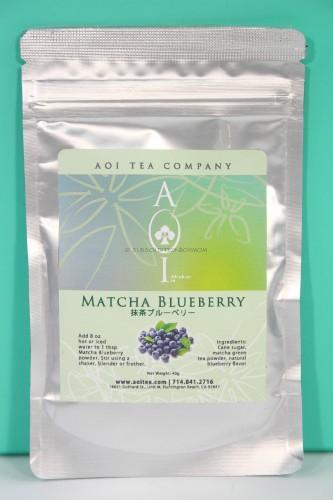 Aoi Blueberry Matcha Tea:  Matcha Tea (green tea) is an energy and concentration booster.  The tea plants are grown in the shade, harvested then ground do a fine powder.  When it's time for tea, just mix the powder with hot water.  The blueberries in this tea gives it an extra sweetness, which complements the Matcha nicely.
Otafuku Foods Okanomiyaki Kit: I have had okanamiyaki treats in some of my snack subscription boxes, so I was excited to see the real thing in this box.  Okanomiyaki is a omelette/pancake food that is made with various toppings.  Try the World include the kit to create your very own okanomiyaki.
Morinaga Milk Caramels:  I have had these before and they are wonderful, chewy caramels.  This company has been around since 1899, and these caramels have even made an appearance in movies.
The box contains several individually wrapped caramels.  These are soft, chewy and have a nice sweet flavor.
Takaokaya Seaweed Snack:  Takeokaya gets their seaweed right from the ocean.  You can eat this right out of the package, or use it when you cook.  I am personally not a fan of dried seaweed, but my brother loves it, so this is all his.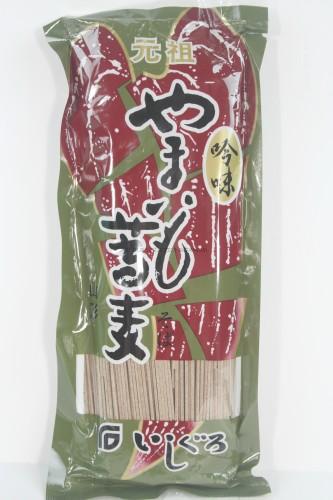 Ishiguro Yamaimo Soba Noodles  These noodles are made with yam extract and buckwheat.  I actually had never heard of buckwheat until I saw one of my favorite vloggers cooking with it.  This is typically served in a hot brother or a salad with ponzu sauce (which is also in this box).
Kasugai Gummy Candies: These gummies are lychee flavored and taste similar to ginger ale.  They are gluten free and are made by a family business.
This is a look at the gummies.
Wadakan Unami Ponzu Sauce This sauce is made with citrus and soy sauce.  This sweet, salty, tangy sauce is great for those Yamaimo Soba Noodles.  You can also use it on grilled meat and fish.
Final Thought: While I have reviewed many Japanese snack boxes, it was refreshing to review this box.  I especially enjoyed all the food items that can be used for meals: noodles, ponzu sauce, and okonomiyaki kit.  Try the World sends a well rounded box that gives you a taste (literally), of the culture and food, from places all over the world.  If you want to get this box, use this link with the code SBMOM12 to save 30% on your box.
Or
Purchase a Try the World subscription and get the Paris Box FREE. No code needed, just use the link.
You can read all my Try the World reviews below:
Do you like FREE SUBSCRIPTION BOXES?  Click HERE to see my free subscription box list.
You can see my full coupon list HERE.