Disclosure: This post contains affiliate links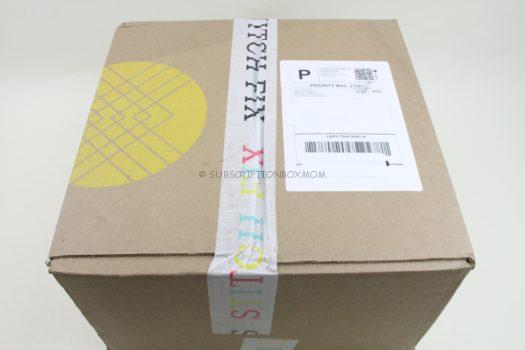 My Stitch Fix arrived by UPS and I was really excited to see what I received.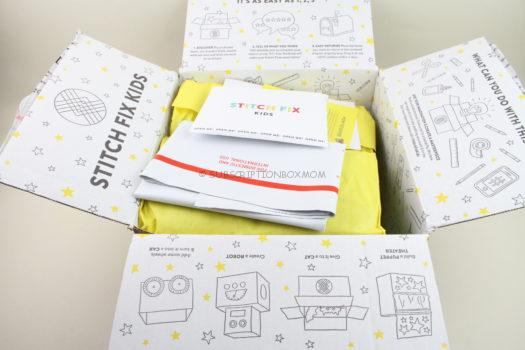 First Look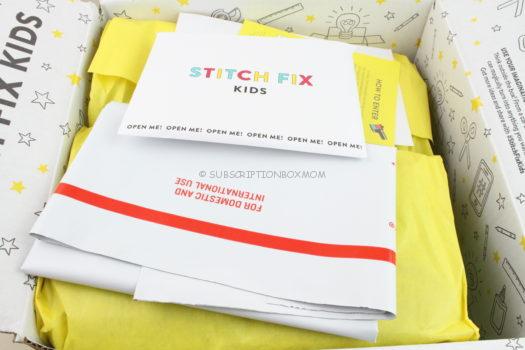 All the clothes are packaged in yellow paper. Note about my review. I am including pictures of my son in the outfits, but excluding his face for privacy reasons.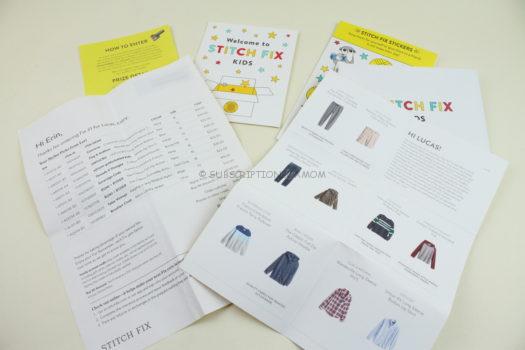 You get a sheet of stickers, an information sheet with the prices of the items, a sheet of all the clothes in the box, and some materials that explained the subscription.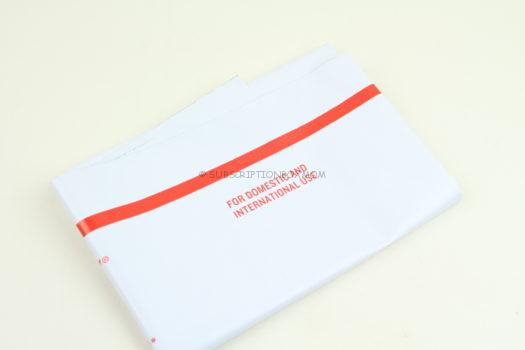 You put all the clothes you don't want and put them in this mailer.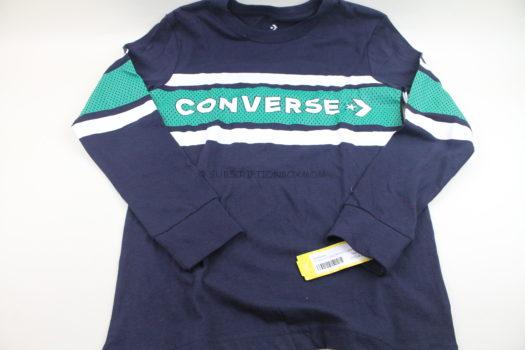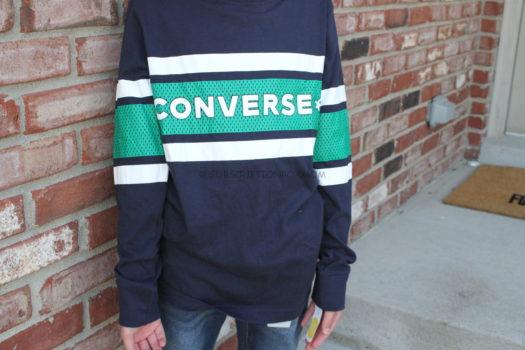 Converse Long Sleeve Graphic Tee $18.00 My son likes shirts with graphics on them but wasn't sure about this one at first. It fits nicely with a bit of room to grow. After thinking about it, my son decided he liked it, so it went in the keep pile.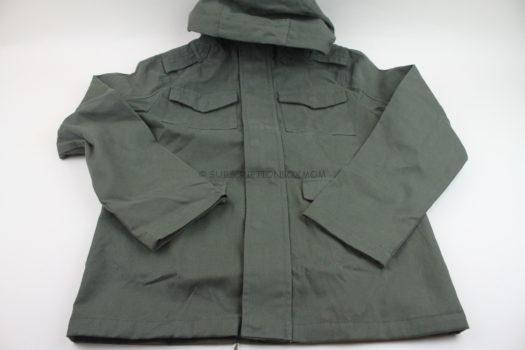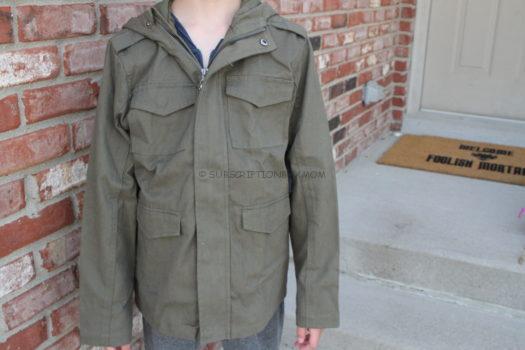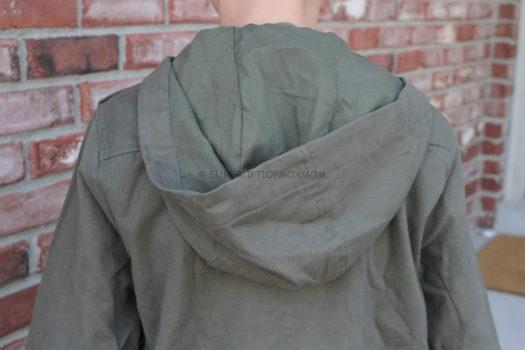 Brooklyn Cloth Mitch Utility Jacket $32.00 I wasn't planning to buy a coat, but as soon as I saw this one, I knew my son would love it. He loves his green color and anything camo. This jacket will be good for fall into early winter and it's cute too.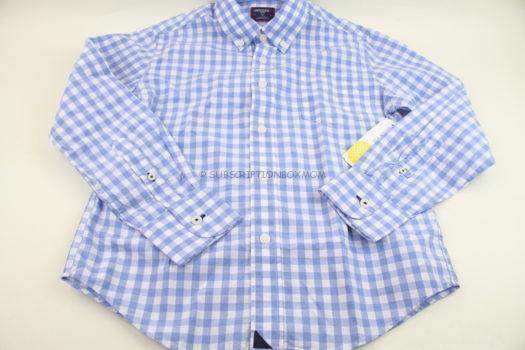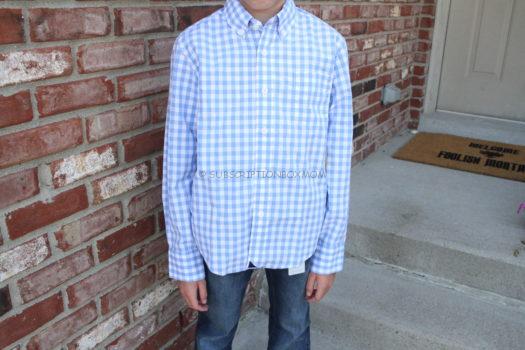 UNTUCKit Long Sleeve Button Up Shirt $22.00 I was wanting some dress shirts, so I was pleased to get this one. It's a nice blue and white checked shirt, which is great for dressing up for church. This would also be a good shirt for picture day.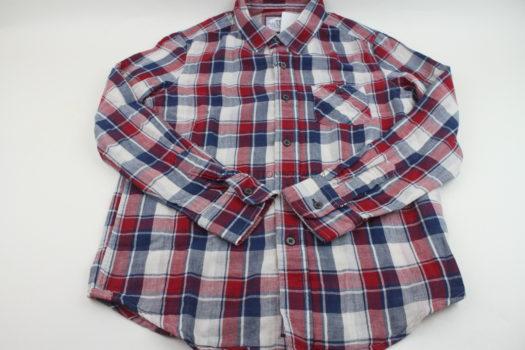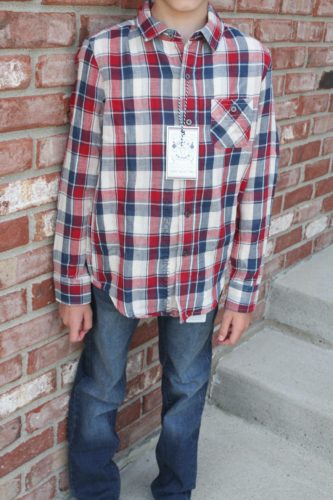 Flag & Anthem Mandeville Long Sleeve Shirt $28.00 Flannel always makes me think of fall. This shirt is soft and fits my son perfectly. He typically doesn't wear flannel, but he liked this shirt.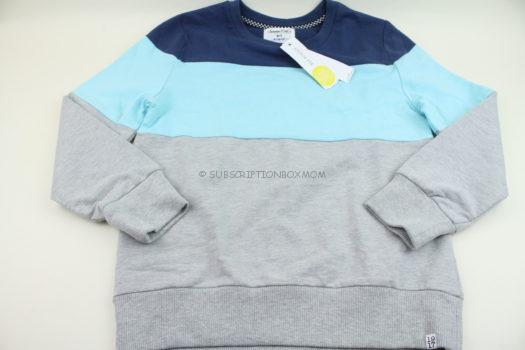 Sovereign Code Franco Colorblock French Terry Pullover $22.00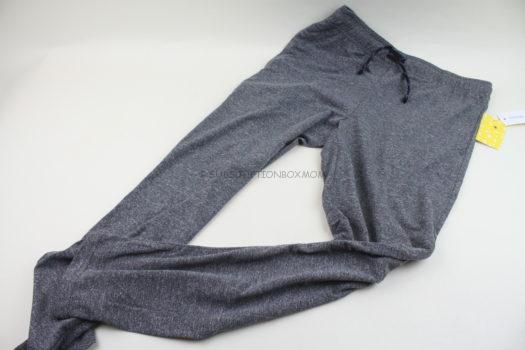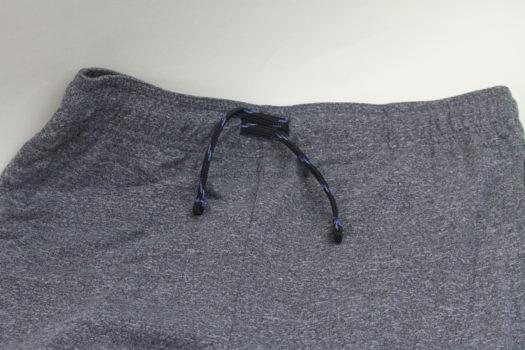 RUMI + RYDER The Classic Everyday Active Slim Track Pant $22.00 It is extremely difficult to find pants that work for my son, due to his slender frame. These tie at the waist but they can be pulled very tight, so they fit well. The pants are lightweight and are great for warm-up pants.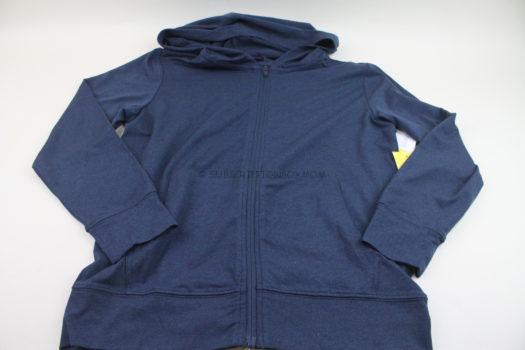 RUMI + RYDER The Classic Full Zip Active Hoodie $26.00 I loved this hoodie so much, that I wish I had one in my size. It's a navy lightweight hoodie with pockets. It's going to be a great warm-up piece for my son this fall when he runs. This was a big win!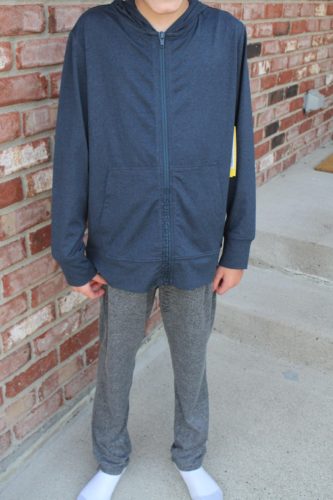 This is a look at both pieces together. They are comfortable and my son loves them.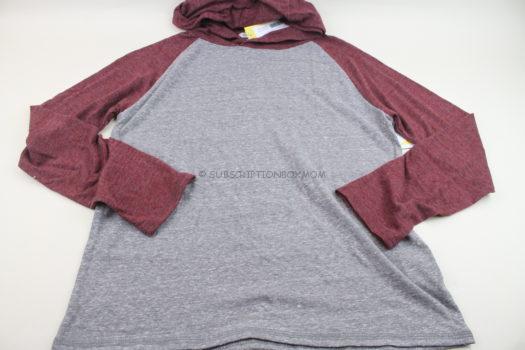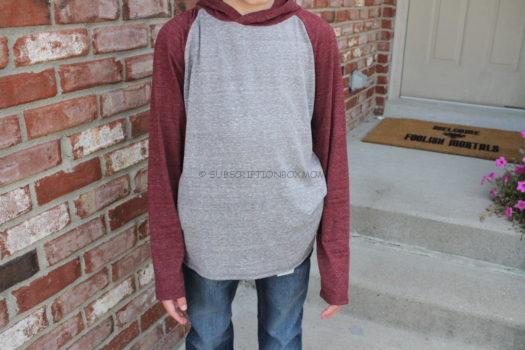 Threads 4 Thought Colton Triblend Hooded Tee $22.00 This top is something my son would pick out from the store. We almost didn't keep it because it was a bit big, but he will grow into it. You can't go wrong with a 10-year-old if it's a hoodie.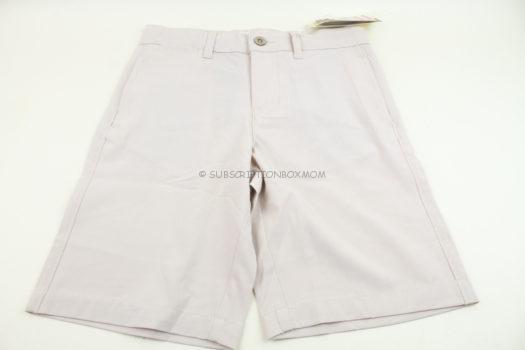 Tailor Vintage Ralphie 4 Way Stretch Hybrid Short $18.00 My son was over modeling clothes when I got to these. These fit and are very comfortable short. They looked like uniform pants, but they are more athletic. We wouldn't have kept these or jeans (below), but the 25% savings for keeping everything made it worth it.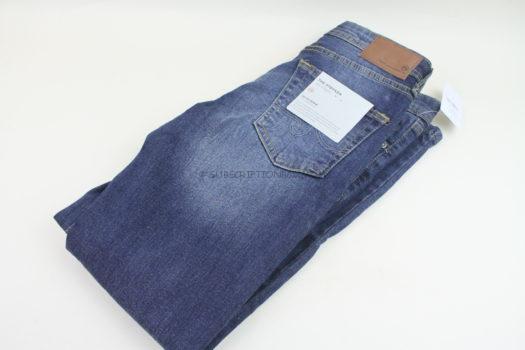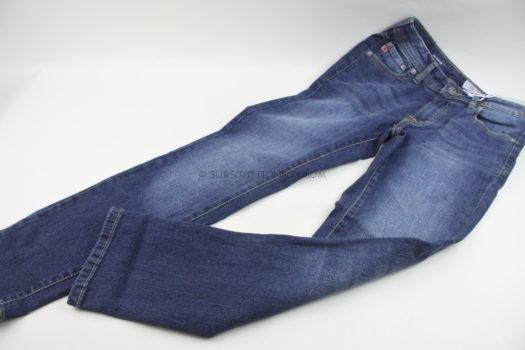 Adriana Goldschmied Kids James AG Slim Straight Stretch Denim $38.00 I never pay $38 for kid jeans. Typically I buy from children's place because their kid jeans are slim enough for my son. I like the quality of these jeans, but they didn't adjust small enough for the waist. I was going to send these back, but it was cheaper to keep these and the shorts than send them back.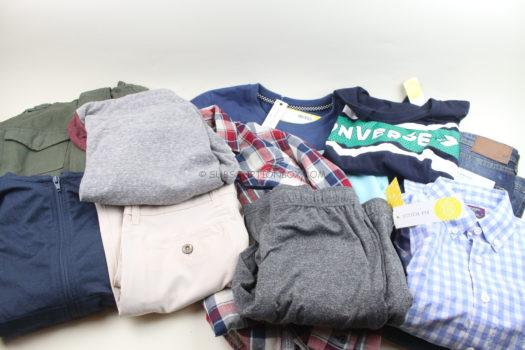 Final Thought: I tried Stitch Kids since Mac and Mia closed, and I loved it. We ended up keeping everything because it was cheaper than sending back the jeans and shorts. The cost of the box was $248.00 and I received a discount of $62.00 for keeping everything. If you want to try Stitch Fix, use my link to get a $25.00 credit on anything you purchase. You will pay $20 to try Stitch Fix and that amount will be applied to anything you purchase. You will also get a $25.00 credit to use with the link, so it's like trying Stitch Fix better than Free!