40+ FREE Subscription Boxes 2022
FREE Subscription Boxes for 2022 are here! This is a full list of FREE Subscription Boxes and Free Trials. New Free Subscription Boxes are first, followed by completely free subscription boxes 2022, first-month free subscription boxes, and other cheap subscription boxes. You can try a subscription for a new meal subscription box, jewelry subscription, clothing subscription, and more. There are FREE subscription boxes for everyone.
Be sure to read the fine print for all subscriptions. Always read cancellation policies before signing up for any subscription, and you should also note when you will be charged for the following box.
Disclosure: This post contains affiliate/referral links.
Completely Free Subscription Boxes
RocksBox has given me an exclusive FREE month of RocksBox coupon; PLUS, you will get $21.00 in credit RocksBox is a jewelry rental box that sends three pieces of jewelry at a time. You can send back boxes as often as possible and pay only $19.00/month.
Coupon: You can get your first month FREE, plus $21 in FREE CREDIT; just click HERE and use the code erinxoxo1
---
Get your first styling fee waved ($20.00 value), so you can try your first box FREE. Dia&Co is an online personal styling service for women sizes 14 and up. We take the time to get to know you, then send hand-selected clothing and accessories chosen to match your style and fit your body beautifully.
Coupon: Try your first box Free
---
Kidpik is a clothing subscription for girls and boys, offering head-to-toe coordinated outfits,, including shoes
for ages 3-14 (sizes 4-14).
Coupon: You can try this service FREE and get free shipping. You would get 30% off if you choose to make a purchase. Use this link to grab this deal.
---
Get access to your favorite series with a Showtime free trial.
Coupon Use this link to get Showtime for 30 days.
---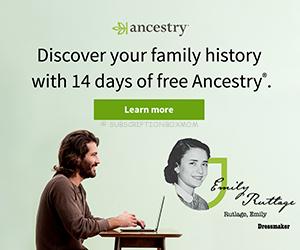 Ancestry is a genealogy website. Subscribe and get access to countless records to complete your family tree.
Coupon: Use this link to get a 14-day free trial.
---
6. Because Market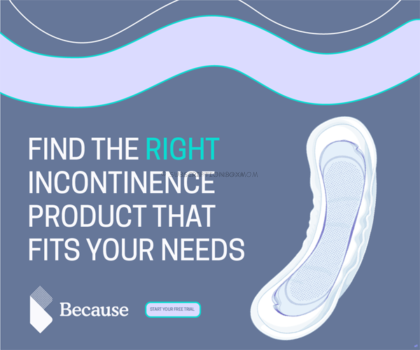 Because Market sends protective underwear and pads to your door each month. Because Market is highly customizable to fit your needs.
Coupon: Get your 1st box FREE. Just pay $2.99 shipping.
---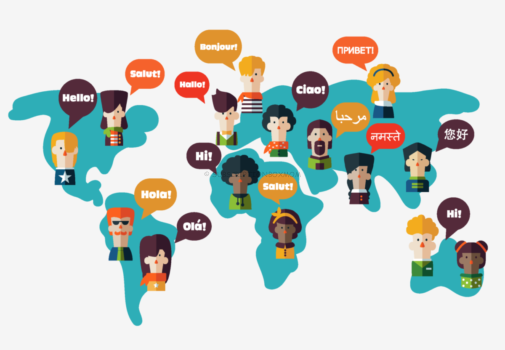 Pimsleur is a foreign language online program. Subscribe and learn a new language.
Coupon Use the coupon and this link to get a 7-day free trial.
---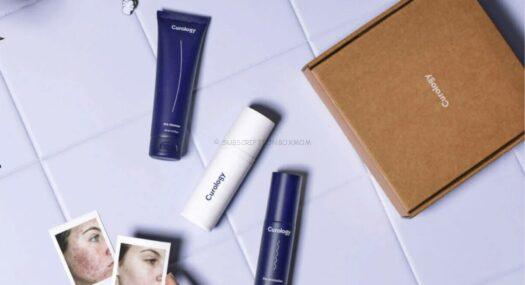 Curology is a skincare subscription from dermatologists. Your free trial includes your Custom Formula, plus an essential skincare routine to work alongside it. Try your products for free. Then, edit your box to fit your needs and budget.
Coupon: Get a 30-day Free trial.
Philo is a tv streaming service. You can get a seven day FREE TRIAL with 59 channels like HGTV, AMC, A&E,, and the Food Network.
Coupon: Use this link to get a seven day free trial,
---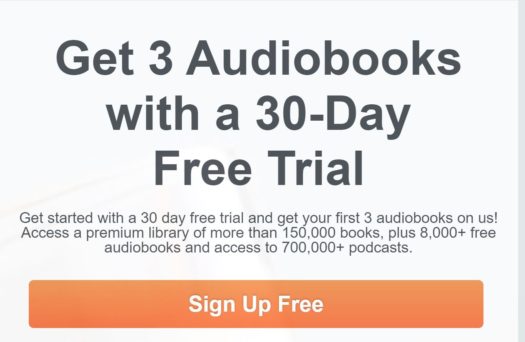 Audiobooks is a digital book subscription. You will get access to a library of more than 150,000 books, plus 8,000+ free audiobooks and access to 700,000+ podcasts.
Coupon: Use this link to get 3 Audiobooks with a 30-day Free Trial.
---
PureFlix is a streaming service offering clean entertainment with faith and family values.
Coupon: Use this link to get a seven day free trial.
---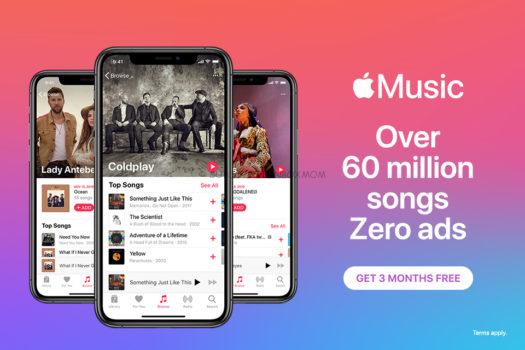 Apple Music is an online music subscription with over 60 million songs.
Coupon: Try Apply Music completely free for three months with this link.
---
Epic – First Month Free! Get 30 Days free from Epic. Your child can have a library of books at their fingertips.
Coupon: Get 30 Days from Epic
---
ReadingIQ is a digital book subscription for kids 2-12. Reading IQ carries many books that have won the Caldecott and Newbery Medals.
Coupon: Get your 1st month free.
---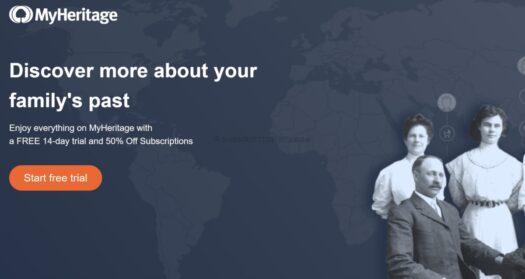 My Heritage is a genealogy website that lets you discover more about your family tree. They offer a monthly subscription.
Coupon: Get a 14-day free trial and save 50% on subscriptions
---
You will get one free Audible credit to exchange for your first audiobook. You will also enjoy all the benefits of a regular Audible paid membership, including a 30% discount on all titles, two Audible Originals of your choice, and the Great Listen Guarantee.
Coupon: Get your 1st month free
---
Adventure Academy is a multiplayer online educational game for kids 8-13. Right now, you can get your First Month Free with this link. If you continue, you can get a family subscription for only $59.99/per year.
Coupon: Just use this link to get your FREE trial.
---
ABC Mouse is an online learning academy for students ages 2 – 8. They have online learning games for math, science, reading,, art,, and colors.
Coupon: Free 30-day trial
---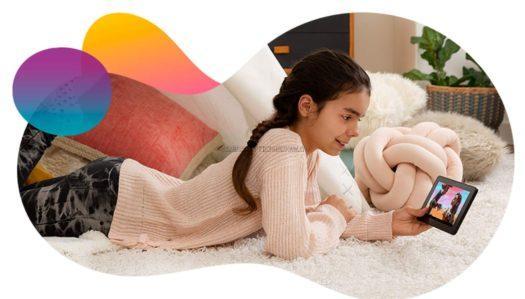 Amazon Kids+ is an all-in-one subscription that gives kids access to thousands of kid-friendly books, movies, TV shows, educational apps, Audible books, and games on compatible Fire, Fire TV, Android, iOS,, and Kindle devices. Kids can enjoy hundreds of hours of fun with ad-free radio stations and playlists, Audible books, and a growing list of premium kikid'skills available on compatible Echo devices.
Parents also receive access to easy-to-use parental controls that allow them to find the right balance between education and entertainment. Parents can personalize screen time limits, set educational goals, filter age-appropriate content, and manage web browsing and content usage based on their preferences.
Starting at $2.99/month after the free one-month trial, Amazon Kids+ gives kids unlimited access to a world of content to explore and parents the confidence that all content is age-appropriate.
Coupon: One-month FREE trial.
20. codeSpark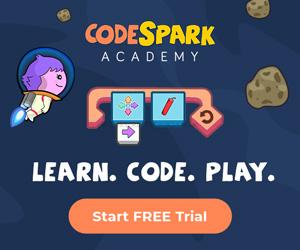 codeSpark is an online platform that teaches kids 5-9 how to code.
Coupon: Use this link to get a seven day FREE trial.
---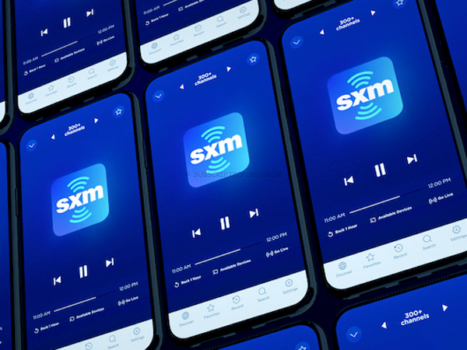 Coupon: Try Streaming Platinum for 3 months Free!
FREE Subscription Boxes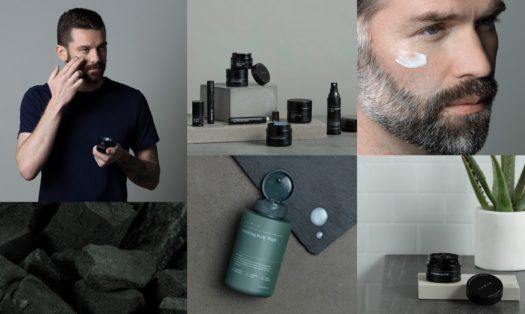 Lumin is amen'ss skincare subscription,, and you can get a FREE TRIAL, just pay shipping. The FREE TRIAL will include a two month supply worth $60!
Coupon: Use this link to get a free trial and just pay shipping.
---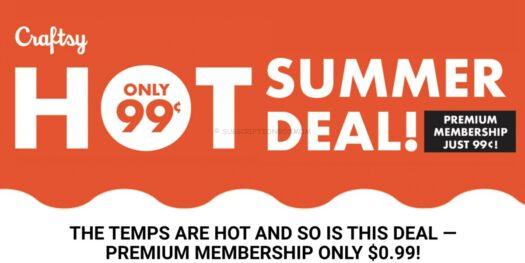 Craftsy is an online craft subscription. Get access to over 1,500 videos for cooking, baking, crocheting, drawing, knitting, painting, quilting, and sewing.
Coupon: Use this link for a Premium Trial for a YEAR of Craftsy for only 99 cents. This usually is $79.99.
---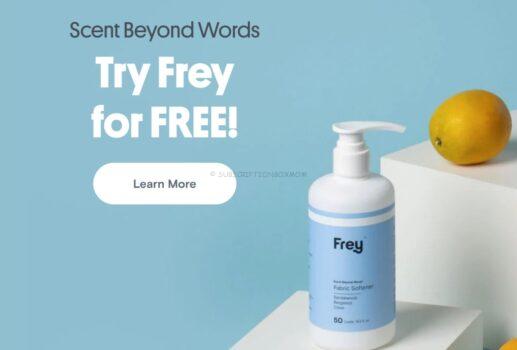 Frey is an eco-friendly subscripti, and, they have subscriptions for detergent and body wash. You can get a free trial bundle for just $1 shipped!
Coupon Use this link to get a FREE sample bundle, just pay $1 shipping.
---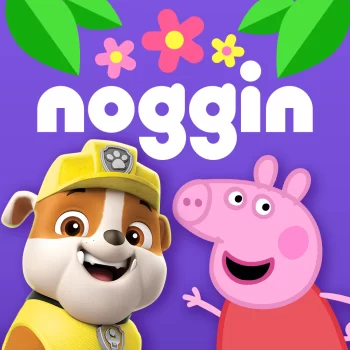 Noggin features preschool learning games, full episodes, books, and activities led by kikids'avorite characters.
Coupon Try Noggin for a 60-Day FREE Trial + 3 months for just $3.99/mo
---
Hubble Contacts has a contact lens subscription. The Hubble lenses are made from high-grade methafilcon A hydrogel material. With 55% water content, UV protection, and a thin edge, ththey'reesigned for easy insertion, all-day comfort, and crystal clear vision.
Coupon: Get your 1st box of 15 pairs of contacts FREE, just pay $1 shipping.
---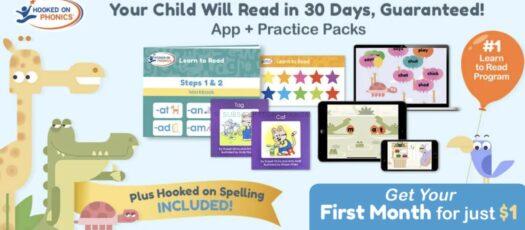 Hooked On Phonics is an online reading program for kids.
Coupon: Get your 1st month for just $1.00
---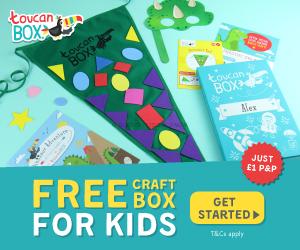 Coupon: (United Kingdom) Sign up to toucanBox today, and yoyou'llet a FREE craft subscription box (just £1.95 P&P) to get started.
---
Cheap Subscription Boxes + Almost FREE Subscription Boxes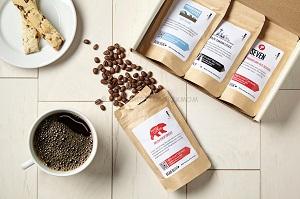 Bean Box is a AnAnnie'sbscription box. Try it and get your first box for $5.
Coupon: Use this link and get your 1st box for $5 with free shipping.

Annie's Kit Club is a craft subscription club with a variety of subscriptions.
Coupon Save up to 100% with the code NEWCRAFT on all kit clubs. Your 1st kit will be FREE; just pay shipping and handling.
---

Try Stitch Fix! When you try Stitch Fix for Women, Men, or Kids, you will get a $25 Credit when you check out! You will pay an initial fee of $20, which will be credited to whatever you buy. In addition, you will have $25 credit to use.
Coupon: Use this link to get a $25 credit toward the purchase of your clothing.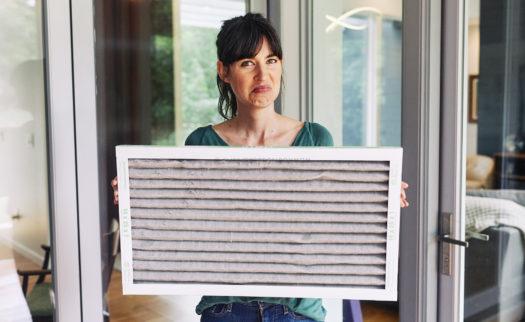 Second Nature is an air filter subscription box. You can get your 1st month completely free. You can get any quantity of air filters and get FREE shipping.
Coupon: To get your free month, use this link.
---
Every month you will receive a box that contains hand-selected gemstones. Every box comes with identification and information regarding every crystal or gemstone in the box.
Coupon: Use this link to get your first box for $6.41.
---
The Walmart Beauty Box contains beauty samples and tips on products sold at Walmart. You will get a box every season
Coupon: Pay $5.00 shipping and get a box of beauty samples FREE
---

Chef V is a detox diet drink that offers a subscription plan.
Coupon: New customers get 1 FREE WEEK of Chef V Green Drink! Sign up today with code FREEWEEK at signup.
---
ScentBox is $14.95/month and comes with a 30-day supply (0.27 WhWhat'sl) in an elegant refillable travel spray and keepsake box. When you subscribe, you have over 850 fragrances to choose from.
Coupon: Get a 30-day supply of designer fragrance for only $9.72; just use this link.
---
Blue Apron is a meal subscription box that sends you delicious recipes and all the ingredients you need to make the dishes. What's different about Blue Apron? Their chefs work with farmers to make food more sustainable, cutting out the middle man and delivering ingredients at their freshest.
Coupon: Get $210 off Blue Apron! Enjoy a $100 gift card—PLUS $110 off across your first six orders!
---
Try the World sends you various culinary treats from all over the world. Boxes are $39.00 and contain 6 to 9 delicacies curated by a local expert. Try the World sends a new box every two months for $39.00.
Coupon: (BUY 1 GET 1 FREE) This month, start your journey with a World Box and get a free box, plus use the coupon SBMOM15 to save 15%.
---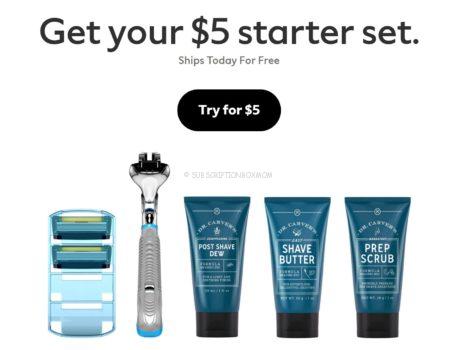 Dollar Shave Club is a razor subscription box that delivers premium razors at a low price. You can also add on products for an additional cost.
Coupon: You can get your 1st box for $5.00
---
40. Try the World (Snack Box)
isisn't: Get your 1st snack box for under $5.00 using this link and the code SNACKNOW. Grab a year subscription, and get the snack box at no cost!
---
PetPlate is a dog food subscription dodog'sen you sign up, you fill out the information about your dog. Based on your chosen plan, your dog will get pre-portioned containers of food. This isn't just any dog food. PetPlate only sends the best food, made of USDA meat, fresh vegetables, and fruits. You can sign up for a trial and pay as little as $20 to try it. When you sign up, give your dog's name, age, and weight. You choose your plan, either Full or Half. The trial box will come with 28 meals for four weeks. After the trial period, you will be charged for whatever plan you choose.
Coupon: Get a trial box as low as $20. Use this link plus the code BOXMOM15 to get an extra 15% off. You can skip or cancel any time, and they have a money-back guarantee.
---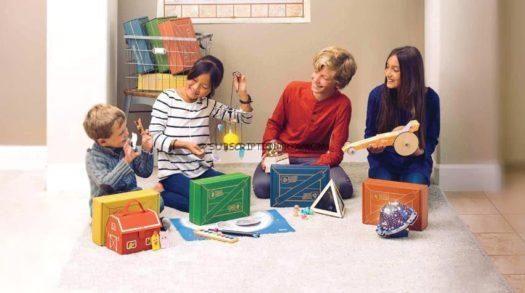 You can get your 1st box Free on a 12-month subscription to Panda Crate, Koala Crate, Kiwi Crate, Atlas Crate, Doodle Crate, Tinker Crate, Maker Crate, or Eureka Crate.
Coupon: Use this link to get your 1st box Free on a 12-month subscription with the code SPLASH.
---
Candy Club sends 6 6oz jars of candy each month. After your 1st month, you can pick your sweets.
Coupon: Get $20 off your 1st box.
---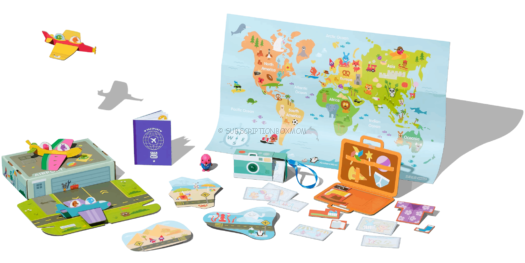 Sago Mini Box is a monthly make-and-play subscription that brings quality, creative play for preschoolers right to your door. Each unique box includes a Sago Mini collectible figurine and a set of kid-friendly activities that explore fun themes from road trips and oceans to pets and tools. Sago Mini Box is also packed with amazing play-based learning opportunities.
Coupon: Use this link with the coupon FREETRIALBF to get your 1st box FREE; just pay $3 shipping.
---
Book of the Month is a book subscription box that sends a brand new book for $14.99/month. On the first of the month, you log inchchildren'sunt and choose between five different books picked out by Book of the Month Judges. There are authors, editors, and more on the judging panel. There is also one guest judge each month. If you don't like any of the books, you can skip!
Coupon: Get your first month of BOTM for $9.95 with code SIZZLE.
---
FabKids is an excellent website for children's clothi, , and theyeyey carry a vast range of sizes 2-12 for boys and girls. You fill out a profile and then decide on your outfits. You will be enrolled in the VIP program when you join.
Coupon: Get two pairs of shoes for $9.95 when you subscribe. Just use this link to sign up
---
Hello Fresh is a weekly recipe box subscription that includes a box of fresh ingredients and delicious recipes to make three meals. Each week their chefs create fabulous recipes for you that are easy to prepare. The meals are interesting yet simple (no fancy equipment or techniques and no obscure ingredients), and they ensure that your diet is balanced and varied. You can choose the 2-person option (3 meals per week for two people) or the 4-person option (3 meals per week for four people). Choose the classic box (starting at $69 for two) or the vegetarian box (starting at $59 for two). You always have 5-6 recipes from which to choose.
Coupon: Get $40 off your 1st box; just use this link
---
Home Chef is a home meal subscription. One of the unique features of Home Chef is its vast menu. Each week there are over ten meals to choose from, and you can pick your regular meals and then add on shakes and breakfast items. Home Chef can also accommodate vegetarian, vegan, gluten-free, and dairy-free diets.
Coupon: Get $35 off your 1st box.
---
Stay Regular Mini Monthly Mystery Box is a mystery subscription.
Coupon: Stay Regular Mini Monthly Mystery Box is $9.99 for over $10.00 worth of products each month.
---
Sunglasses Club is a mystery subscription box that sends two pairs of sunglasses. When you sign up, you select women, men, or mixed. Each box will come with two name-brand sunglasses valued at least $30.00. HaHarry'sHaHarry'stwo memen'ssame pair in the same month, but you may receive a duplicate pair in a future month.
Coupon: Get two pairs of sunglassHaHarry's0.00 with Sunglasses Club.
---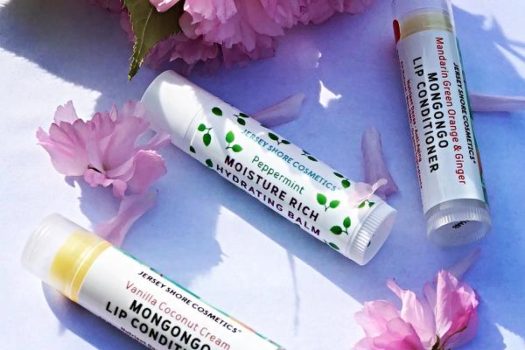 Jersey Shore Cosmetics has a lip balm subscription that is $10.00/month.
Coupon: Use this link to get 1 All Natural Lip balm for only $10.00.
---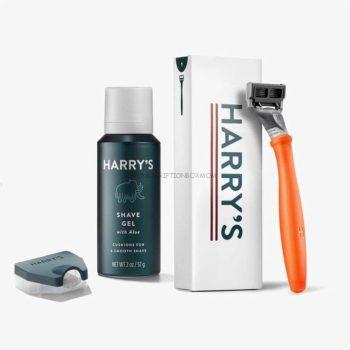 Harry's is a men's shaving company that offers a subscription HaHarry'snd an online store. When you sign up for a subscription, you let Harry's know how often you shave: 5-7 days per week (ships every two months), 2-14FaFarmer'sweek (sFaFarmer's three months), one day per week or less (ships every five months). Then, you choose blades only, blades and gel, or blades, gel or aftershave.
Coupon: Use this link to get a trial of Harry's for $5.00. You will receive a weightdodog'serized handle, a five-blade razor cartridge, foaming shave gel (2.0oz), and a travel blade cover.
---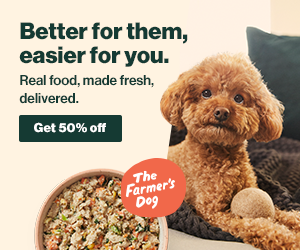 The Farmer's Dog is a new pet food subscription for dogs. Subscription plans start at less than $3.00 a day for small dogs. When you sign up, you fill out a profile about your dog. When you fill out your profile, you will list your dog's age, bread(s), health issues, activity level, and the type of food your dog eats. You can choose between beef, pork, and turk, , and youuou can choose one recipe or a combination of recipes.
Coupon: Use this link to save 50% off your 1st box.
---
Coupon; Target has released a new beauty box for $7.00 each, and you can get it here.
---
FREE Subscription Boxes 2022