December 27, 2016
12/27/16

By Subscription Box Mom

0 Comments
0
Beautycon Box Winter 2016 Review + Coupons
Disclosure: This post contains affiliate links.  I received this box for review.
Beautycon Box is a beauty subscription box filled with over $100 in beauty and lifestyle products.  Boxes ship out every season and are $29.00/box or $99.00 a year.  Beautycon also gets famous beauty and fashion women to help curate their boxes.
The Details
Cost $29.00/season, $99/00 annually
Coupons: Use the coupon HELLO20 to save 20% on all subscriptions.  If that expires, use the code boxmom10 to save 10% on all subscriptions.
What's in the box? Each box is filled with over $100 in beauty and lifestyle products.
Shipping: $6.99/box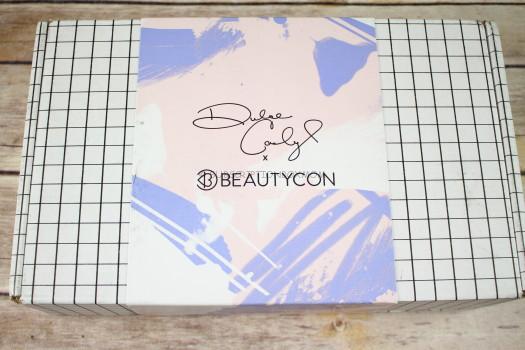 Beautycon ships in a checkered box with the featured curator on top.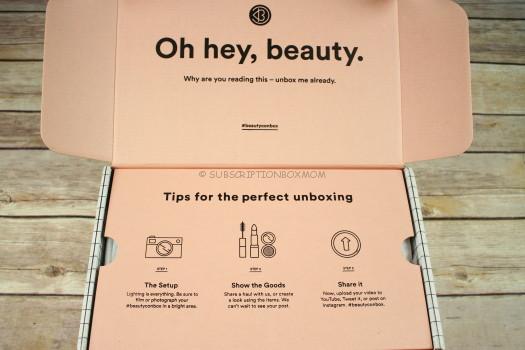 First Look.  There were tips on the inside of the box on the "perfect unboxing".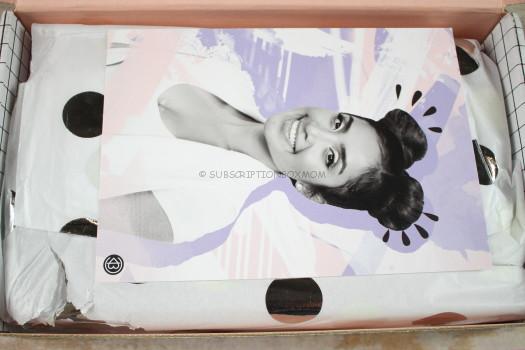 There was a picture of Dulce Candy right on top.  She has a huge YouTube following and is worth checking out.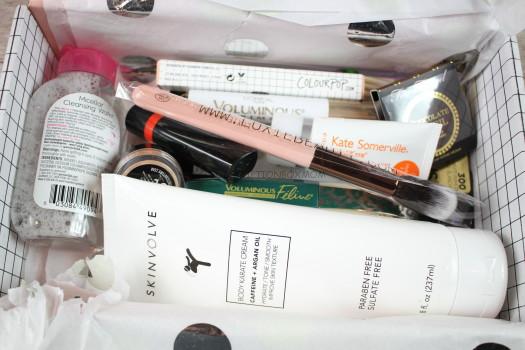 I was impressed with all the products in the box.  This box was really packed.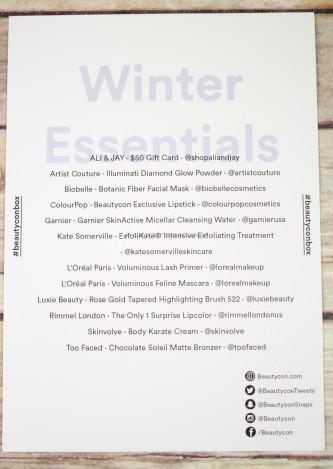 The information card has a list of everything in the box.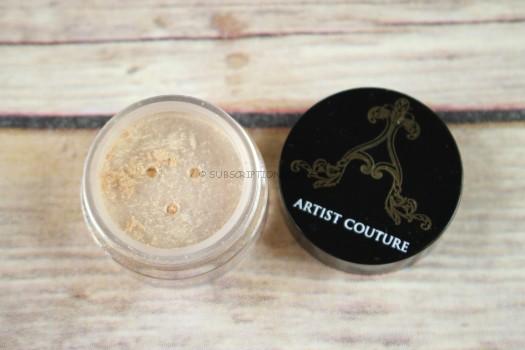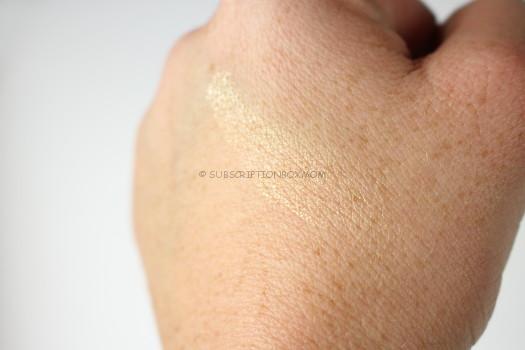 Artist Couture – Illuminati Diamond Glow Powder – @artistcouture  $10.60 This highlighter is really amazing. It's has silver and champagne tones and can be worn multiple places on your face. I have been using it as a highlighter on my cheekbones and I have been loving it.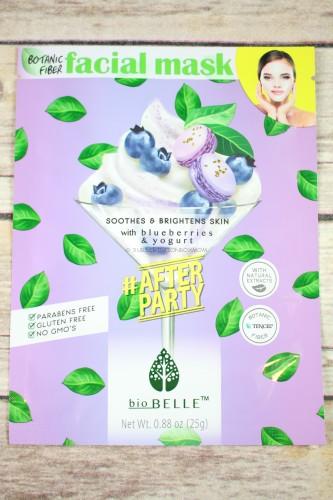 Biobelle – Botanic Fiber Facial Mask – @biobellecosmetics $4.99 This sheet mask is made with blueberries, yogurt and TENCEL. TENCEL is a biodegradable filler that acts likes second skin to ensure the essence of the mask is absorbed into skin. This helps brighten your skin and protect it from environment stresses.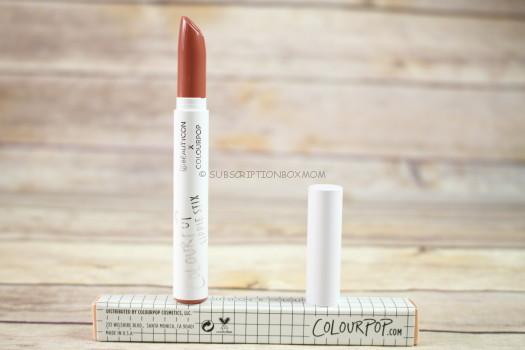 ColourPop – Beautycon Exclusive Lipstick – @colourpopcosmetics  $5.00 This is an exclusive color from ColourPop.  This is a beautiful neutral shade that is also really moisturizing. I have been waiting to try ColourPop for quite some time, so I am glad it was in the box.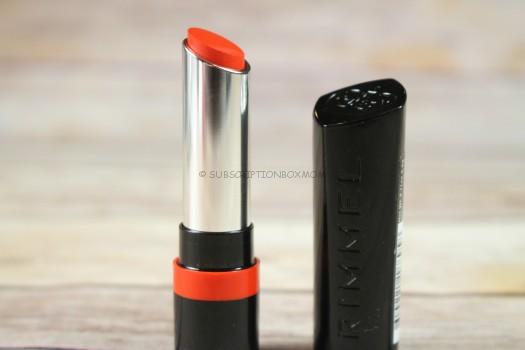 Rimmel London – The Only 1 Surprise Lipcolor – @rimmellondonus  $6.99 Subscribers received a variety of different shades in boxes. This is an orange/reddish shade that very moisturizing.  I love the formula, but I don't care for the color at all. It's a bit too orange for my complexion.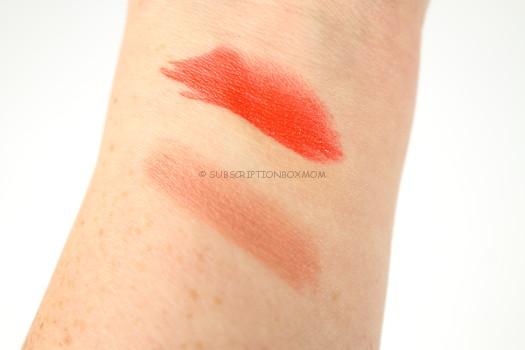 This is the swatch of the Rimmel on top and the ColourPop on the bottom.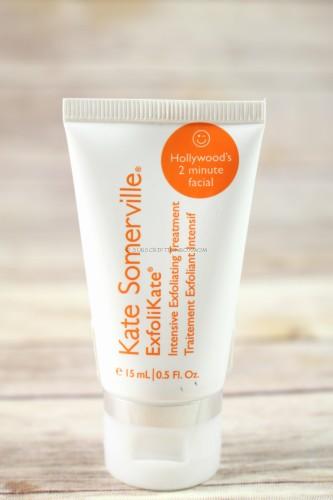 Kate Somerville – ExfoliKate® Intensive Exfoliating Treatment – @katesomervilleskincare $24.00 This exfoliating treatment exfoliates, smoothes, and minimizes the things your need minimzing.  This is a really expensive product.  Even this .5 ml treatment has a $24.00 value!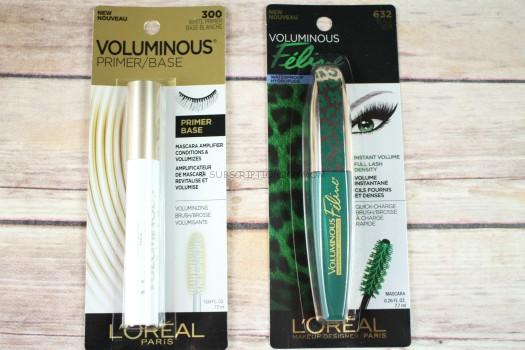 L'Oréal Paris – Voluminous Feline Mascara – @lorealmakeup 
$8.99 This mascara gives your dark, thick, longer lashes without clumping. I have been looking for a new mascara without paying the Sephora price for my old one.  This is a great mascara at a reasonable price.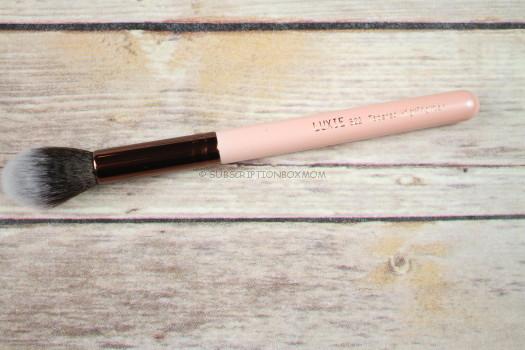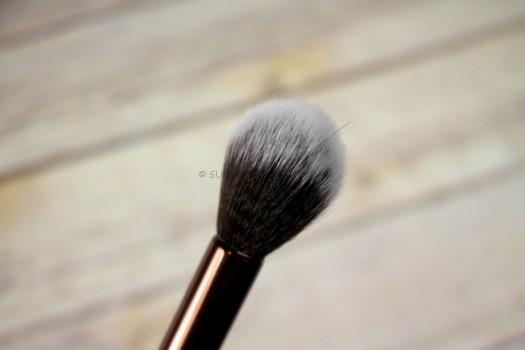 Luxie Beauty – Rose Gold Tapered Highlighting Brush 522 – @luxiebeauty $24.00 This brush is tappered, perfect for applying highlighter or bronzer.  This brush is also cruelty free and vegan.  I have been using this instead of my regular brush for highlighter.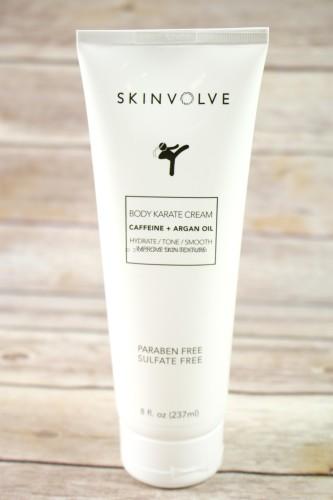 Skinvolve – Body Karate Cream – @skinvolve $40.00 This lotion contains caffeine and argan oil to hydrate and smooth skin,  It has a nice floral scent and it made my skin look better.  I haven't noticed any results with cellulite, but maybe if I keep using it.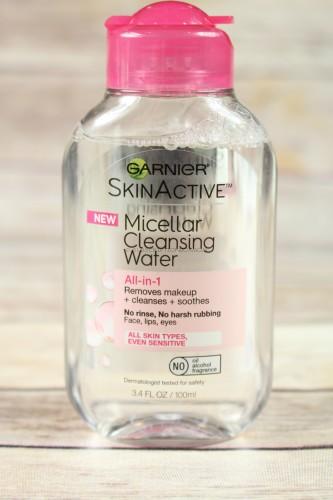 Garnier – Garnier SkinActive Micellar Cleansing Water – @garnierusa $3.50 This cleansing water gets rid of makeup and dirt, while also working for sensitive skin. This small size is great for travel and you don't have to rinse.  I am going to take this in my camper.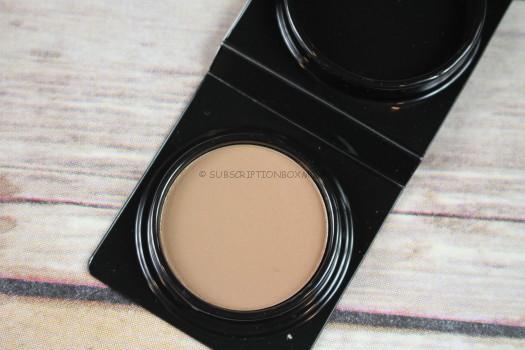 Too Faced – Chocolate Soleil Matte Bronzer – @toofaced $6.85 When I saw this product from the outside, I expected it to be very dark.  I actually really love this color, because it works on my fair skin.  As with the other Two Faced Chocolate products, this really does smell like chocolate.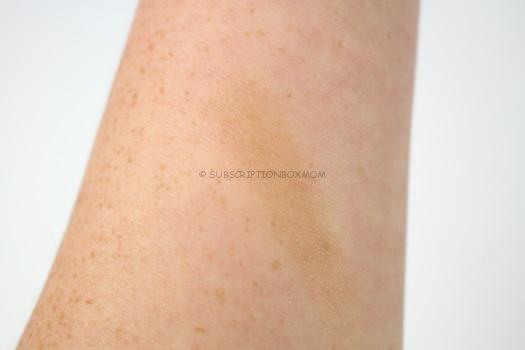 This is a swatch of the bronzer.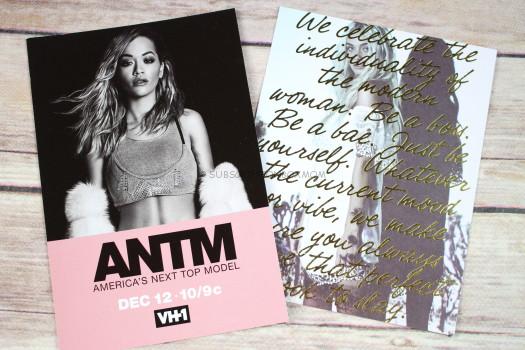 ALI & JAY – $50 Gift Card – @shopaliandjay  There was a flyer for the new season of ANTM and a $50.00 gift card for ALI & JAY.  You do have to spend $50.00 to use it, so this is one item that won't be used.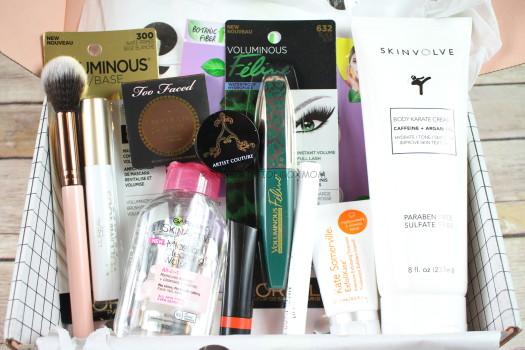 Final Thought: This box had a total value of $140.60  This box had an amazing value and it wasn't just made up of a few high end products.  This had a great mix of good quality products and the box was packed with stuff.  It's pretty hard to pick a favorite item from the box, because I am currently using the bronzer, highlighter, mascara, primer, brush. There are less than 100 boxes left, so be sure to grab this box if you interested.  Use the coupon HELLO20 to save 20% on all subscriptions.  If that expires, use the code boxmom10 to save 10% on all subscriptions.  For a limited time, sign up for an Annual Box Subscription, and you will receive the Bonus #Beautyconbox !. While supplies last. Subscribers will have access to the #beautyconSHOP & recieve 20% off + free shipping
Do you like FREE SUBSCRIPTION BOXES?  Click HERE to see my free subscription box list.
You can see my FULL coupon list HERE.