September 4, 2016
09/04/16

By Kristi Klemish

0 Comments
0
Blue Apron August 2016 Review + Free Meals
Disclosure; I received this box for review.  This post contains affiliate links.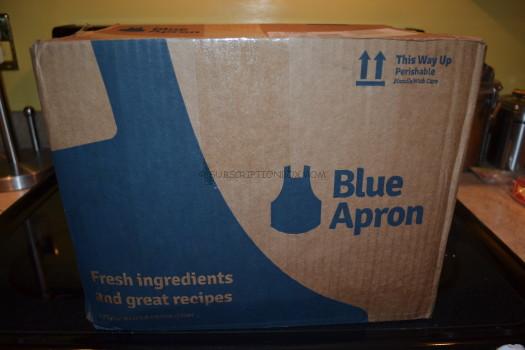 Hi all!  It's Kristi doing another guest review, but this time I'm changing it up and doing a meal subscription box.  I love to cook, but sometimes recipes with strange or expensive ingredients intimidate me….so I was excited to pick some meals from Blue Apron that looked extra yummy!
Blue Apron is a meal subscription box that sends you delicious recipes and all the ingredients you need to make the dishes.  There are two plans, a two-person plan and a family plan.  The two-person plan is $59.94/box or 9.99 per serving.  The two-person box includes two plates of three different meals.  The family box is $69.92/box for eight services or $8.74/serving.
When you sign up, you check all the kinds of food you like.  I choose not to get fish or shellfish.  Each week, you will be sent meals based on your preferences.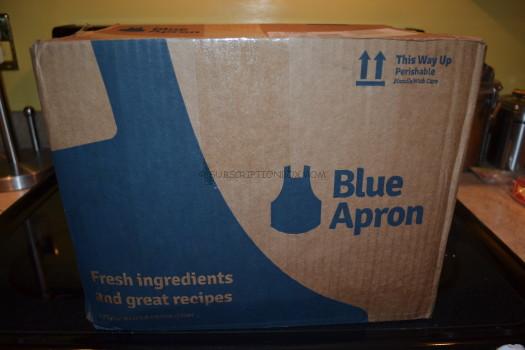 Blue Apron ships in a great big box!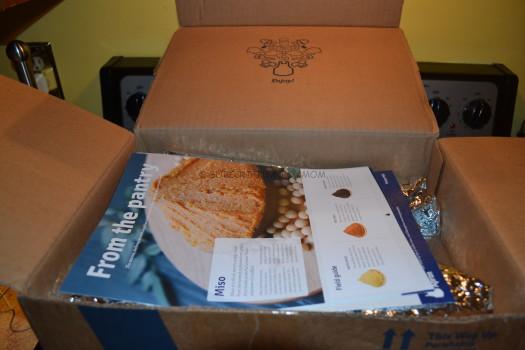 First peek inside!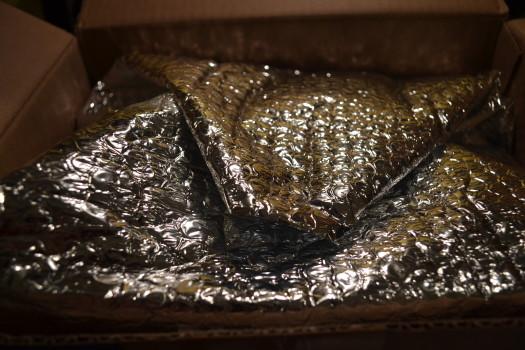 It was sooooo hot the day it was delivered, so I was glad to see it was in a great insulated padding!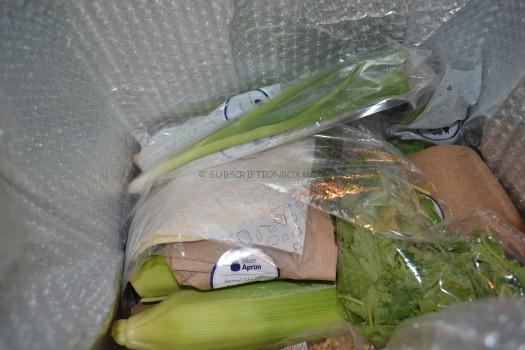 All ingredients except for meat are separately packaged on top after opening.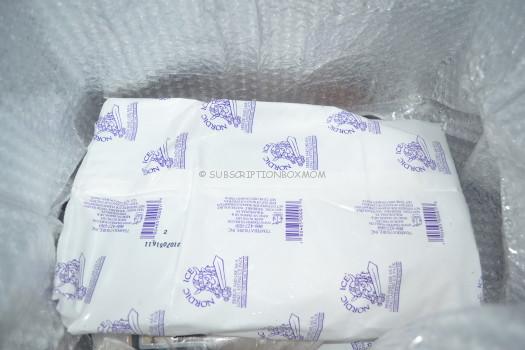 Then there are two huge ice packs encompassing the meat.  Like I said, it was 95 degrees the day it was delivered, and it was all still nice and cold by the time I got to it.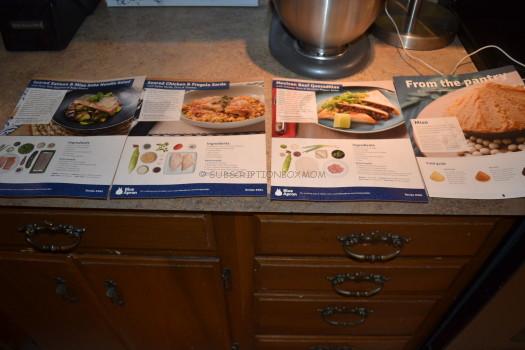 Each meal comes with a two-sided recipe card (instructions with pictures are on the back side).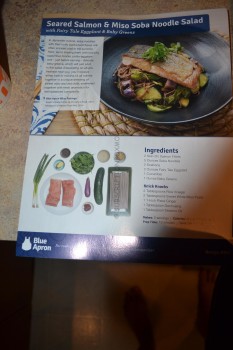 First I tried the Seared Salmon and Miso Soba Noodle Salad.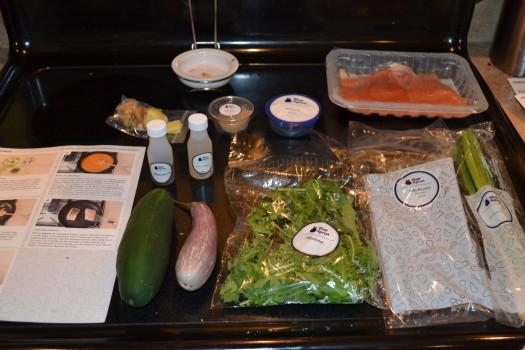 Here is all the ingredients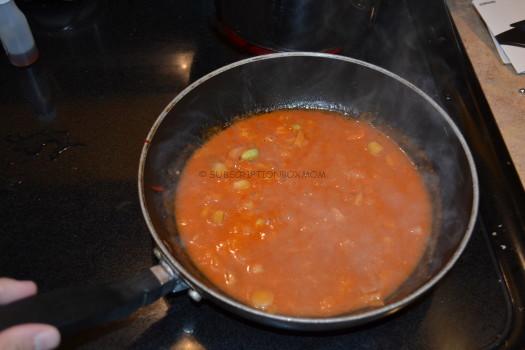 Cooking the sauce…..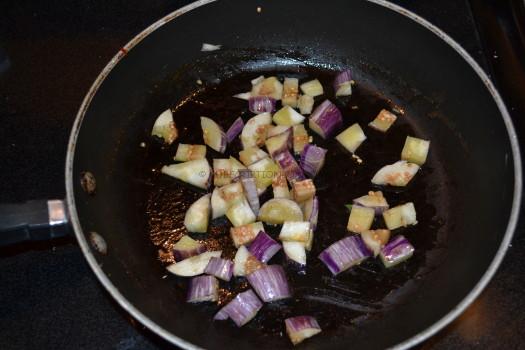 and the eggplant….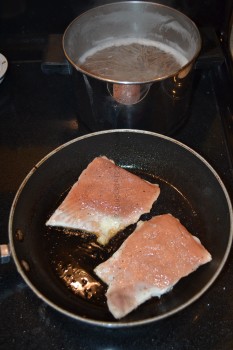 salmon and noodles….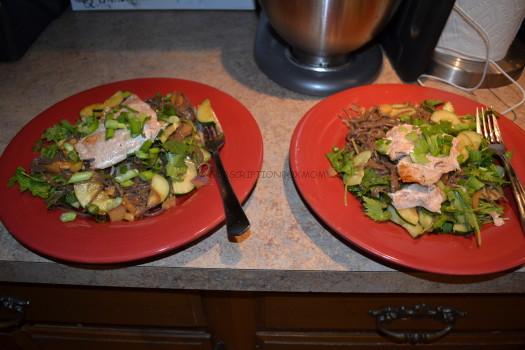 Voila! The finished product.   I found it very easy to make, and the best part was I only used a cutting board and two pans to make it!  I have tried one other subscription meal box, and the portions didn't fill up myself and my husband.  But, as you can see, the portions here were GREAT.  We were both full!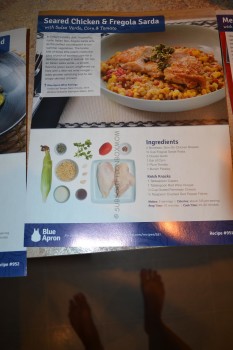 Next came the Seared Chicken and Fergola Sarda.  It looked pretty good.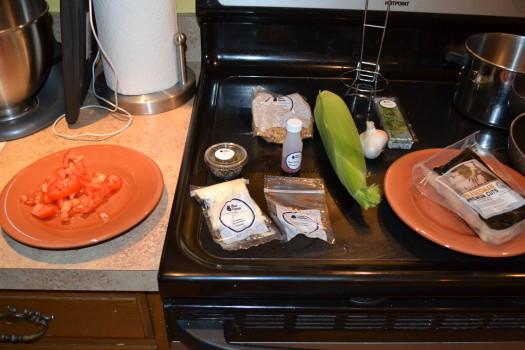 All my ingredients ready to go…..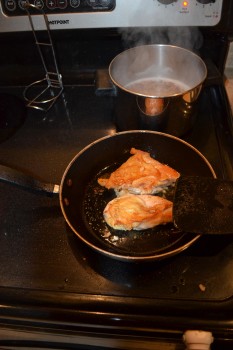 Cooking my chicken and pasta…..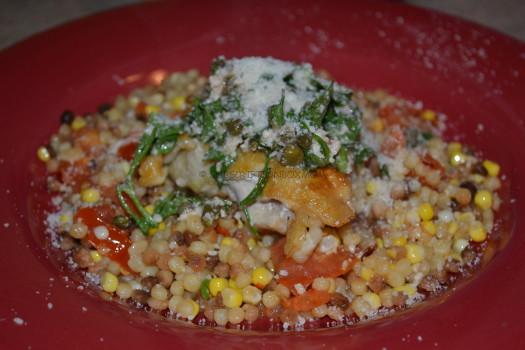 …and the finished product!  This is just one plate, the other plate was just as full.   This was probably my favorite meal.  It was excellent and filling, and only had two pans and a cutting board for clean up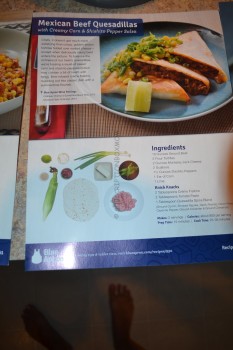 Finally we had the Mexican Beef Quesadillas.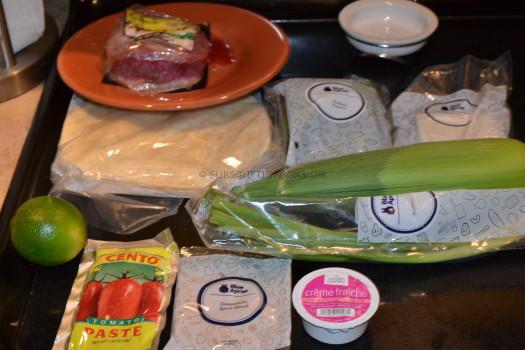 All set up….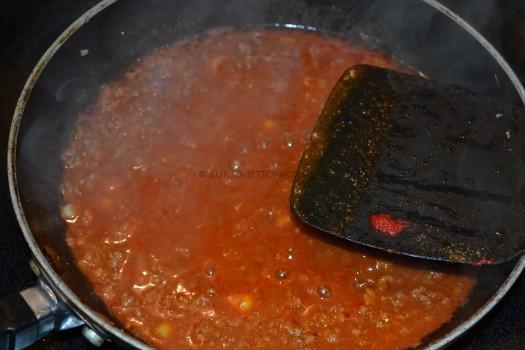 Simmering the meat….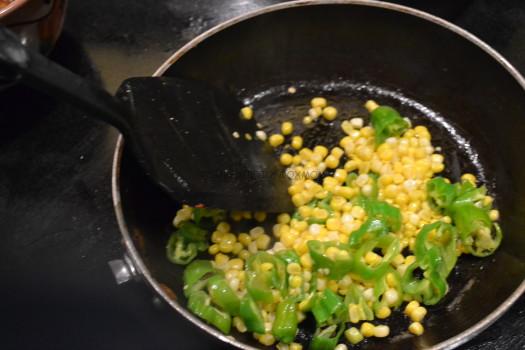 ….cooking some veggies….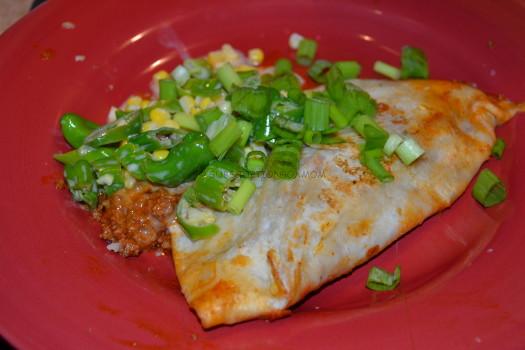 …and the finished product.  This meal was very tasty, but was the most involved to make, believe it or not.   A few more dishes and prep work was involved.  There was too much meat, so there was this plate, another plate, and leftover meat.
Final Thought:  I really liked all the recipes.  It is nice that everything is prepackaged with the right amounts and have detailed instructions.  I felt like I was making gourmet meals

 The only downside is my kids won't eat it/we'd have to up to a four person box if they would.  If you have a busy schedule and love to cook, this would be a great option to try!  After you are a subscriber you can skip a week any time.  Use this link to get 3 Free Meals with your subscription.