Free Subscription Box Deals ENDING TONIGHT
Disclosure: This post contains affiliate links.
There are two great free subscription box deals ending tonight (Oct 31st), that you don't want to miss!  The holidays are coming and these are great deals to get for Christmas presents, or save them for those class birthday parties our kids are invited to.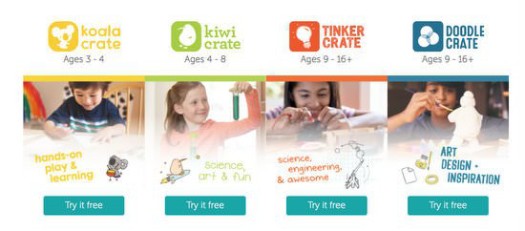 Kiwi Crate has a  free trial for ALL their brands: Koala Crate, Kiwi Crate, Tinker Crate and Doodle Crate.  You will get a free full sized box when you sign up!  Check out all the boxes here for this great deal (You will pay $4.95 shipping for each box) exp Oct 31
No Comments Yet