March 12, 2015
03/12/15

By Subscription Box Mom

0 Comments
0
Try A Kiwi Crate Favorite + $10.00 Subscription Coupon
Disclosure: This post contains affiliate links.
Kiwi Crate has some new great crates in their online store.  These crates were previously only available to subscribers, but now you can get them with no commitment!  The back set is super cute and maybe my favorite Kiwi Crate box.  There are also some other fan favorite boxes available and some super great sales.  You do have to pay shipping (usually $5.00), but you can get free shipping with $50.00 or more.  If you are interested in signing up for Koala Crate, Kiwi Crate, Tinker Crate, or Doodle Crate, you can save 50% on your first box, or get $10.00 of any long term subscription, by clicking HERE and using the code SHARE10.
Here are all the goodies:
Let's Bake Box: $19.95: You will get everything your child needs to decorate their own apron and chef hat.  They will also create their own cake!  You can read my review of this box HERE.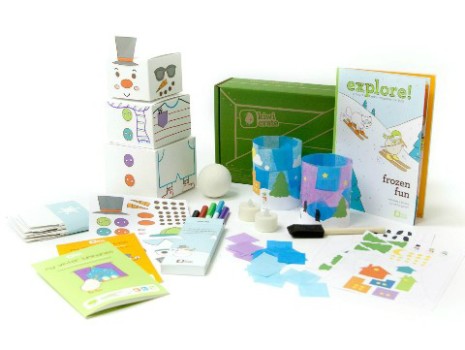 Frozen Fun $19.95: Make your own snowman, then knock it down with snowballs with this crate.  Your child can also make two glowing luminaries, these make great night lights.   Read my review of this crate HERE.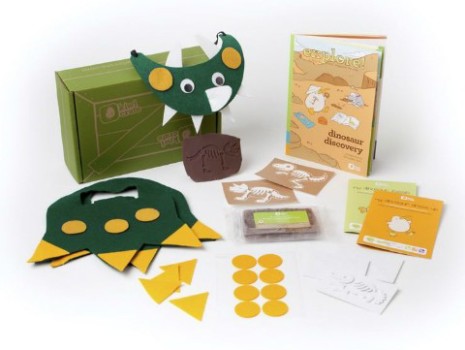 Discovering Dinosaurs $19.95 Make your own dinosaur fossils and dress up like a dinosaur with this kit.  Read my full review HERE.
There are also some great sales, I picked up the canvas.  You can click the picture below to see the sale items.
You can also subscribe to any of these great subscriptions:
To sign up for Koala Crate, Kiwi Crate, Tinker Crate, or Doodle Crate, clickiHERE and using the code SHARE10, to save $10.00 on your first box.
Koala Crate Ages 3-4  Every crate is chock-full of play-and-learn activities that engage the natural curiosity and creativity of preschoolers, plus imagine! magazine, created in partnership with Highlights for Children.  Get a fresh, engaging new theme each month—from exploring colors to going on a safari, and everything in between!  Read my review HERE.
Kiwi Crate Ages 4-8 Includes all the materials and inspiration for 2-3 activities – art, science, games, imaginative play, and more.  Every kit will have a new theme – like gardening, dinosaurs, and space.  Read my February review HERE.
Tinker Crate Ages 9-14+ Tinker Crate inspires kids to explore and learn about science, engineering, and technology—and have fun doing it. Every month, a new crate to help kids develop a tinkering mindset and creative problem solving skills.   Read my review HERE.  
Doodle Crate Ages 9-16+ Doodle Crate inspires young makers to learn new skills and gain creative confidence. Every month, a new super-fun DIY project that kids will love to design and create.  Read my review HERE.
Do you like FREE SUBSCRIPTION BOXES?  Click HERE to see my free subscription box list.
You can see my FULL coupon list HERE.