November 23, 2014
11/23/14

By Subscription Box Mom

0 Comments
0
November 2014 Tinker Crate "Motor" Review + Coupon
Disclosure: This post contains affiliate links.  I received this box free for review.
From the creators that brought you Kiwi Crate, comes a new box named "Tinker Crate". Tinker Crate is a new box for older kids (9-14+) that focuses on STEM (Science, Technology, Engineering and Math).  Tinker Crate inspires kids to explore and learn about science, engineering, and technology—and have fun doing it. Every month, you get a new crate to help kids develop a tinkering mindset and creative problem solving skills. Tinker Crate is $19.95/month.  You can get your first box of Tinker Crate for 50% off.  Just click HERE and use the code SHARE10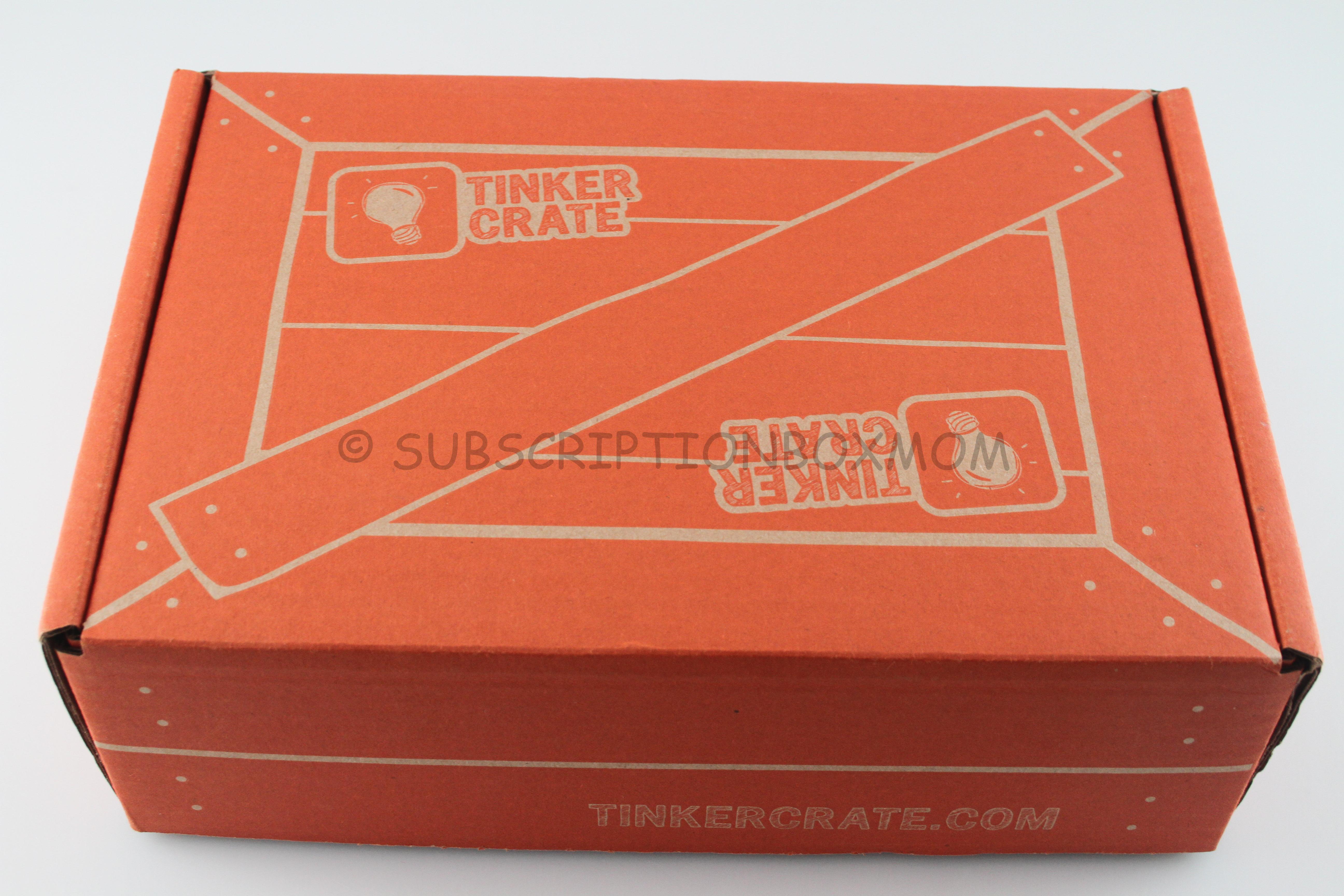 Tinker Crate come in an orange box, similar to Kiwi Crate.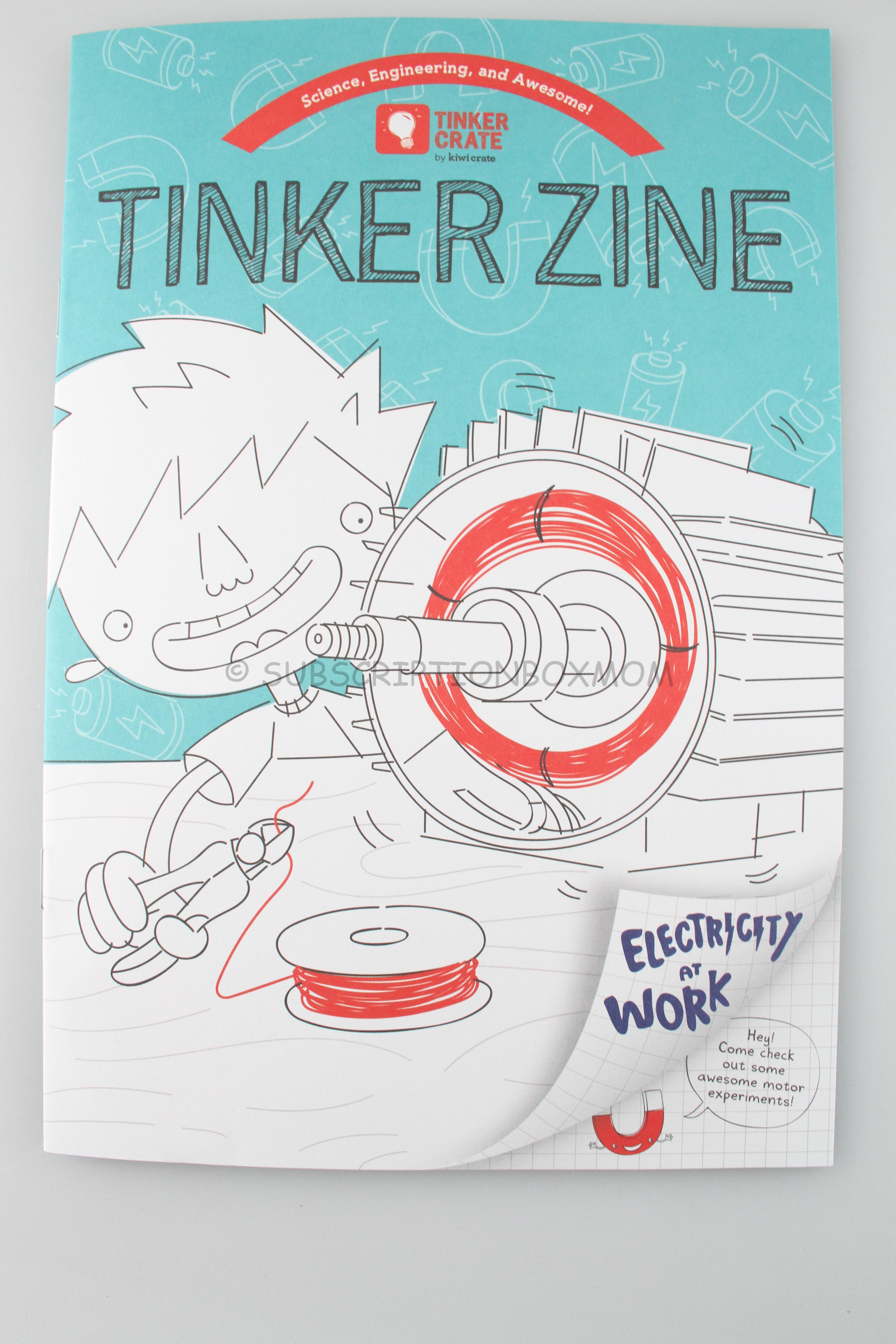 Tinker Crate comes with Tinker Zine, a little magazine.  This magazine is filled with fun articles about electricity and motors.  There are many different projects to make and an article about Michael Faraday.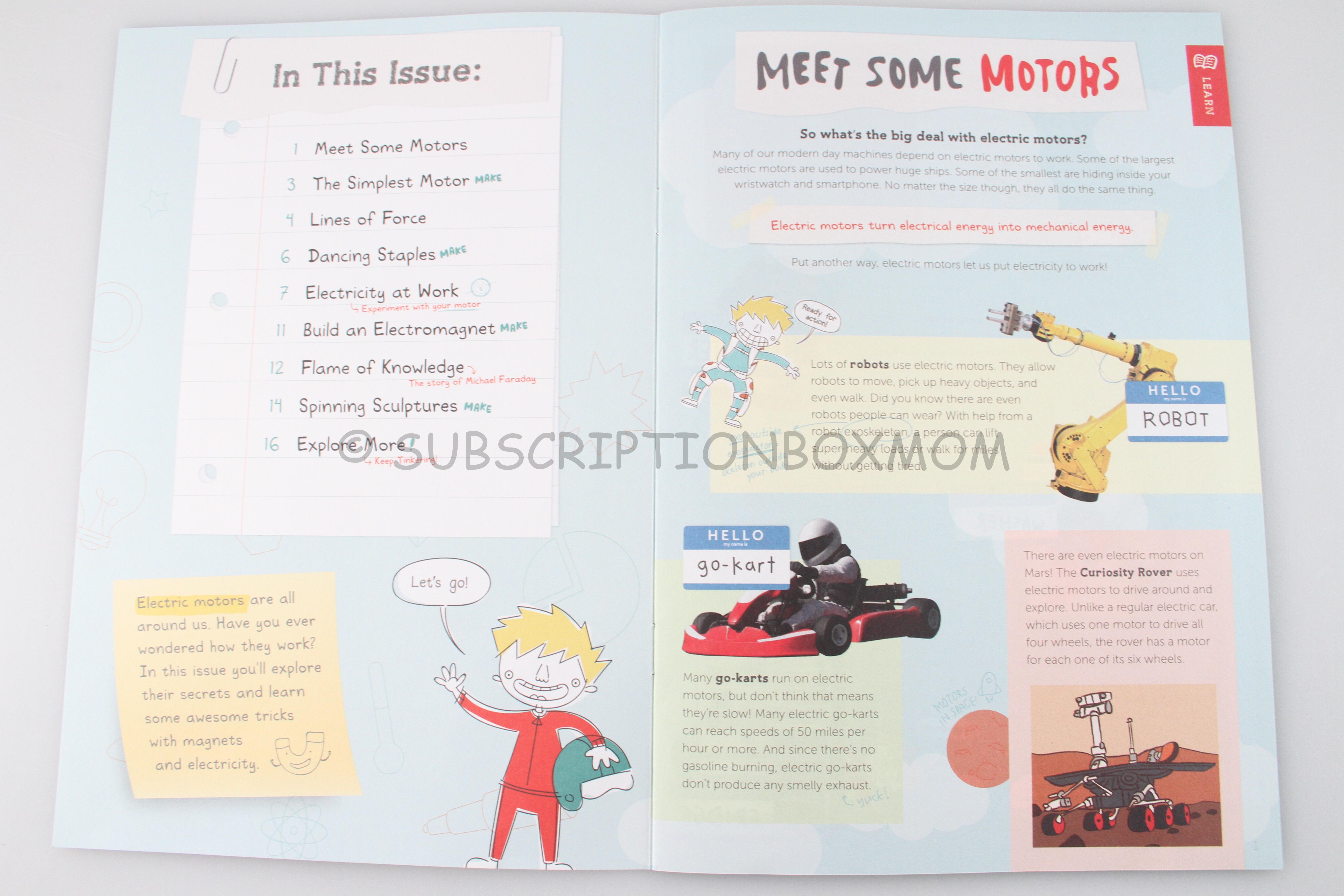 This is the front page of the book.  You can see all the topics in this issue.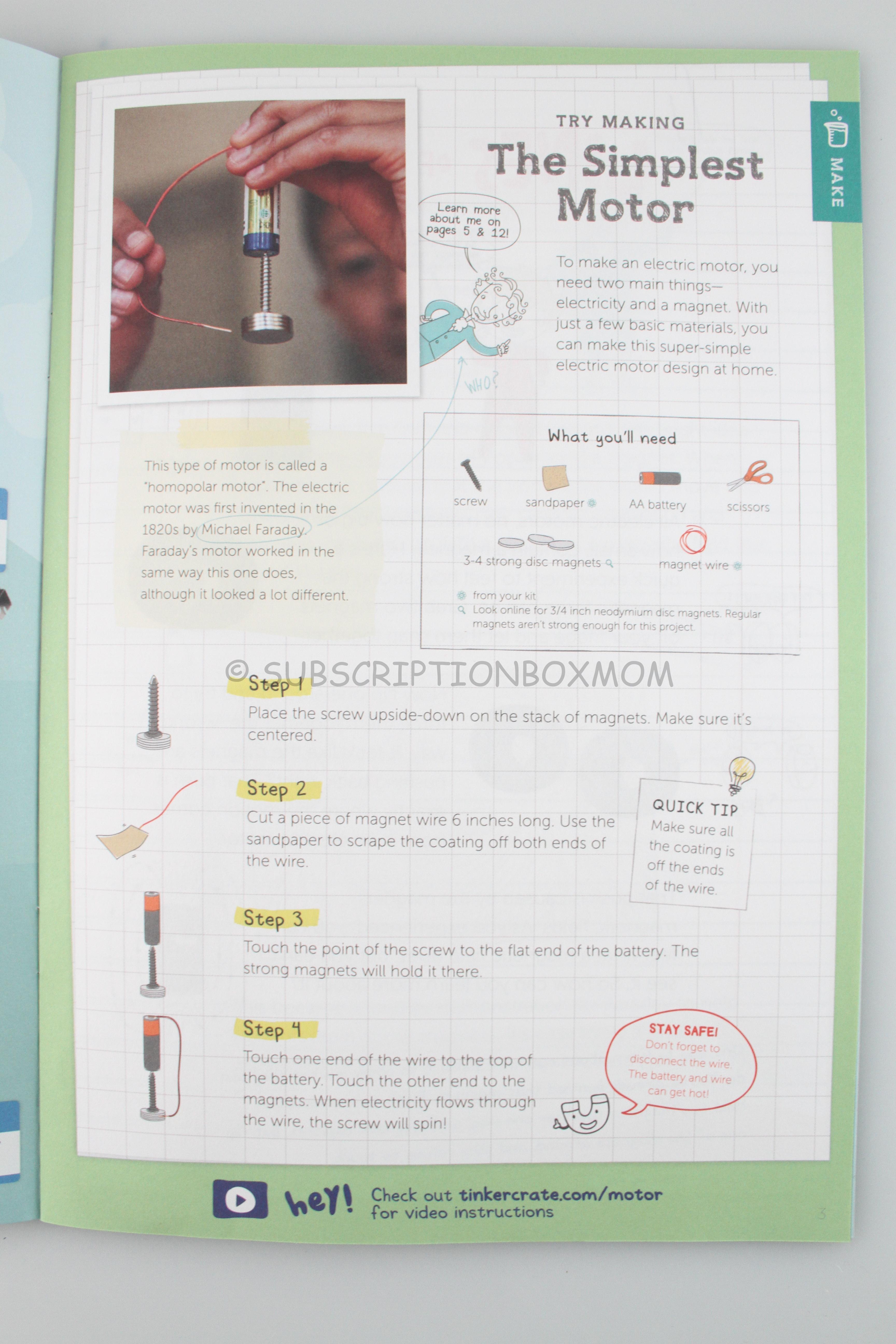 The first project in the book, tells you how to make a simple motor, using just a few supplies.  You need to supply everything for the projects in the book.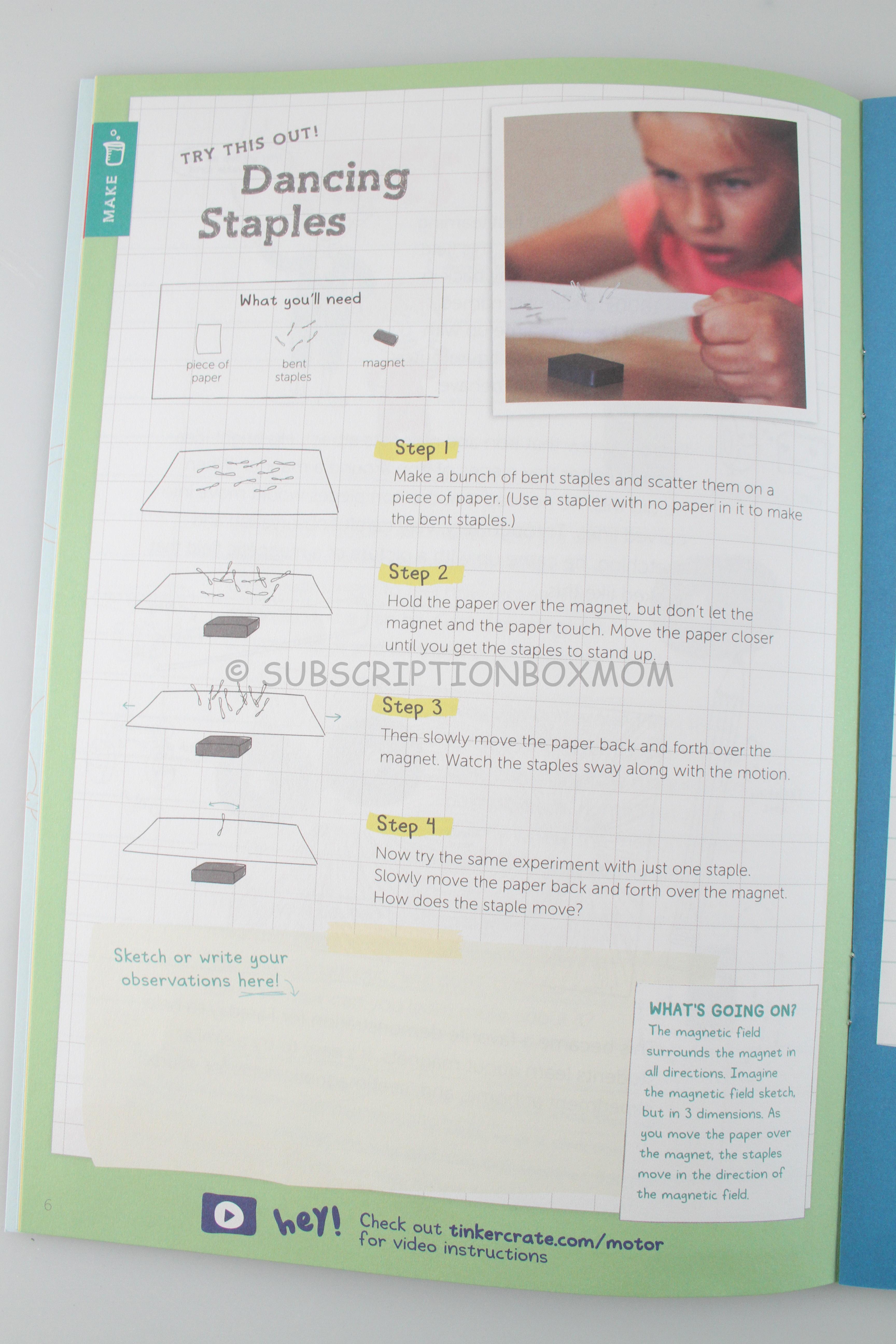 The Dancing Staples project teaches your child about magnetic fields.  You only needs staples, paper and a magnet to complete the project.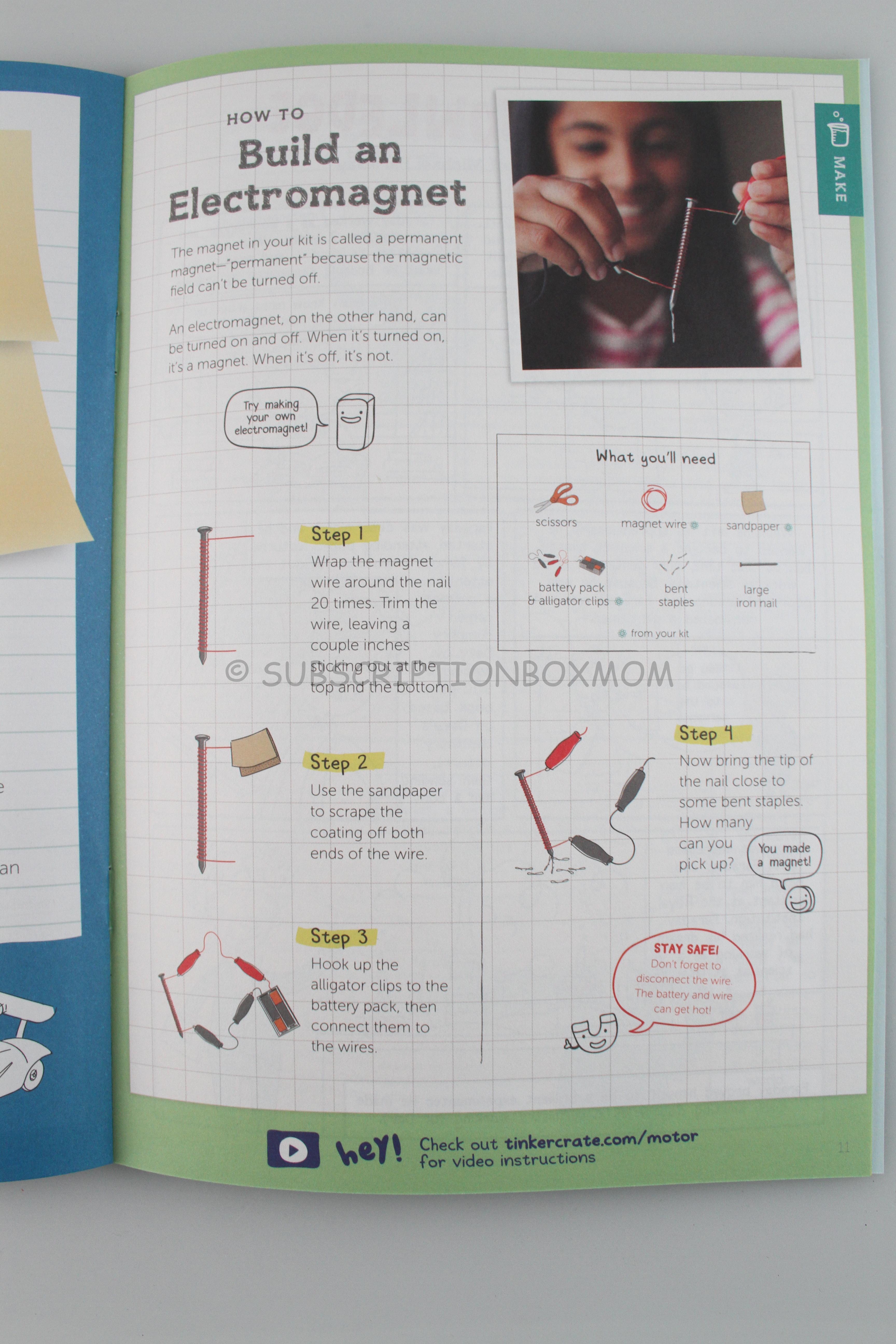 Building an Electromagnet:  This project teaches your child the difference between a permanent magnet and an electromagnet.  An electromagnet can be turned off and on.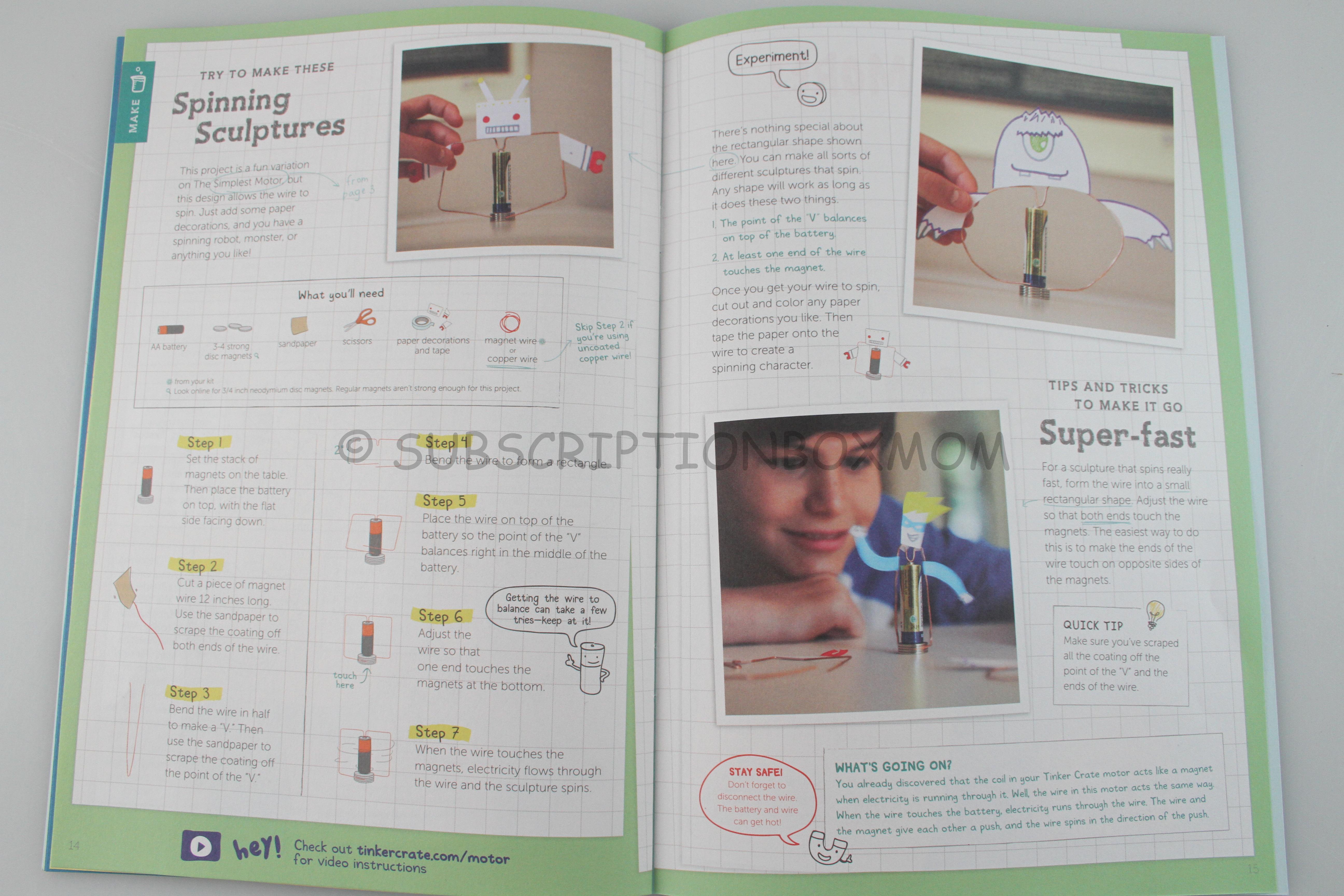 Spinning Sculptures is like the simple motor project, only you make a spinning sculpture.
Making the Tinker Crate Project
Tinker Crate made their instructions look like blue prints.  Tinker Crate includes everything you need to make the working motor, you only need scissors.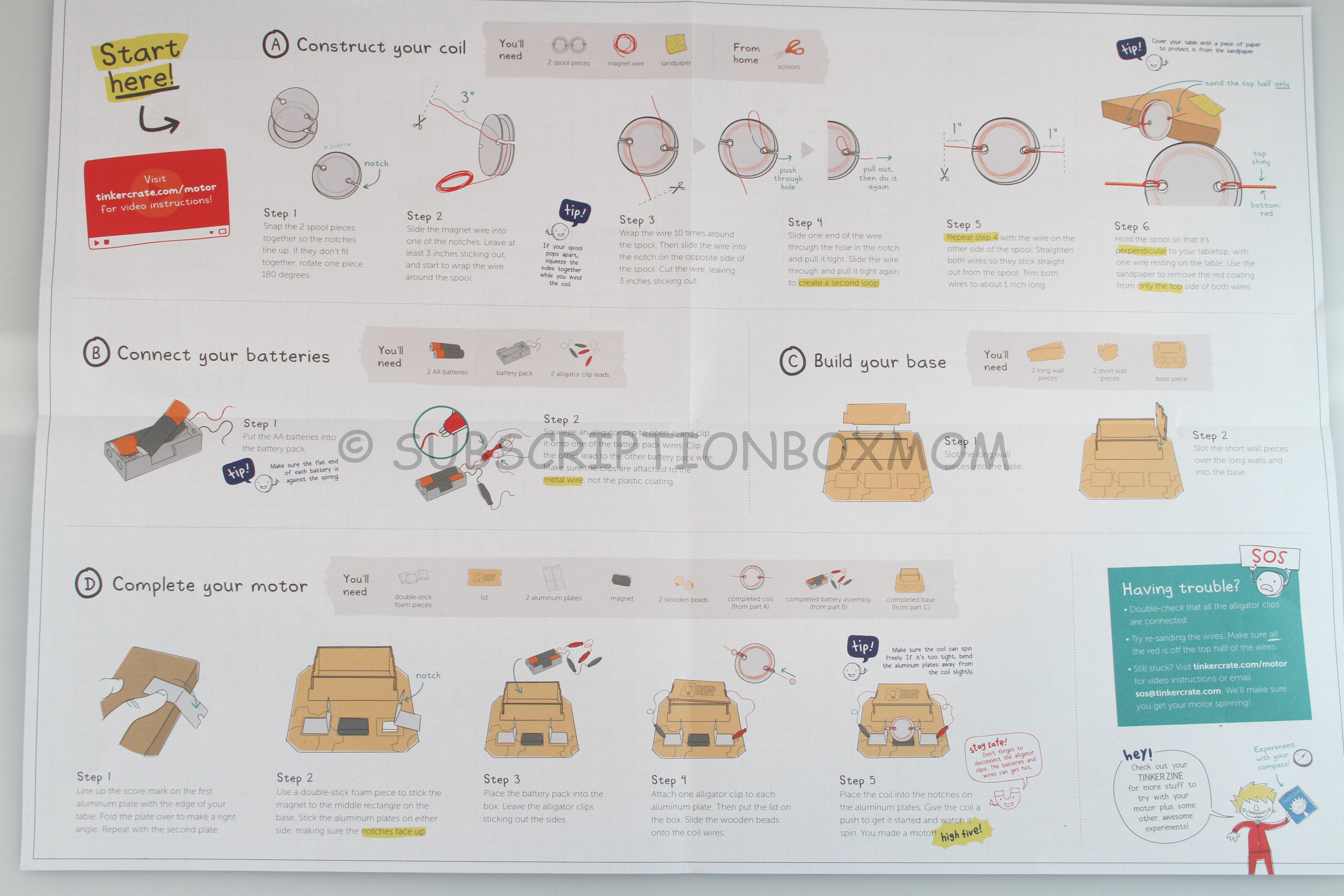 There are four steps in making the motor:
1.  Construct your coil
2.  Connect you batteries
3,  Build you base
4.  Complete you motor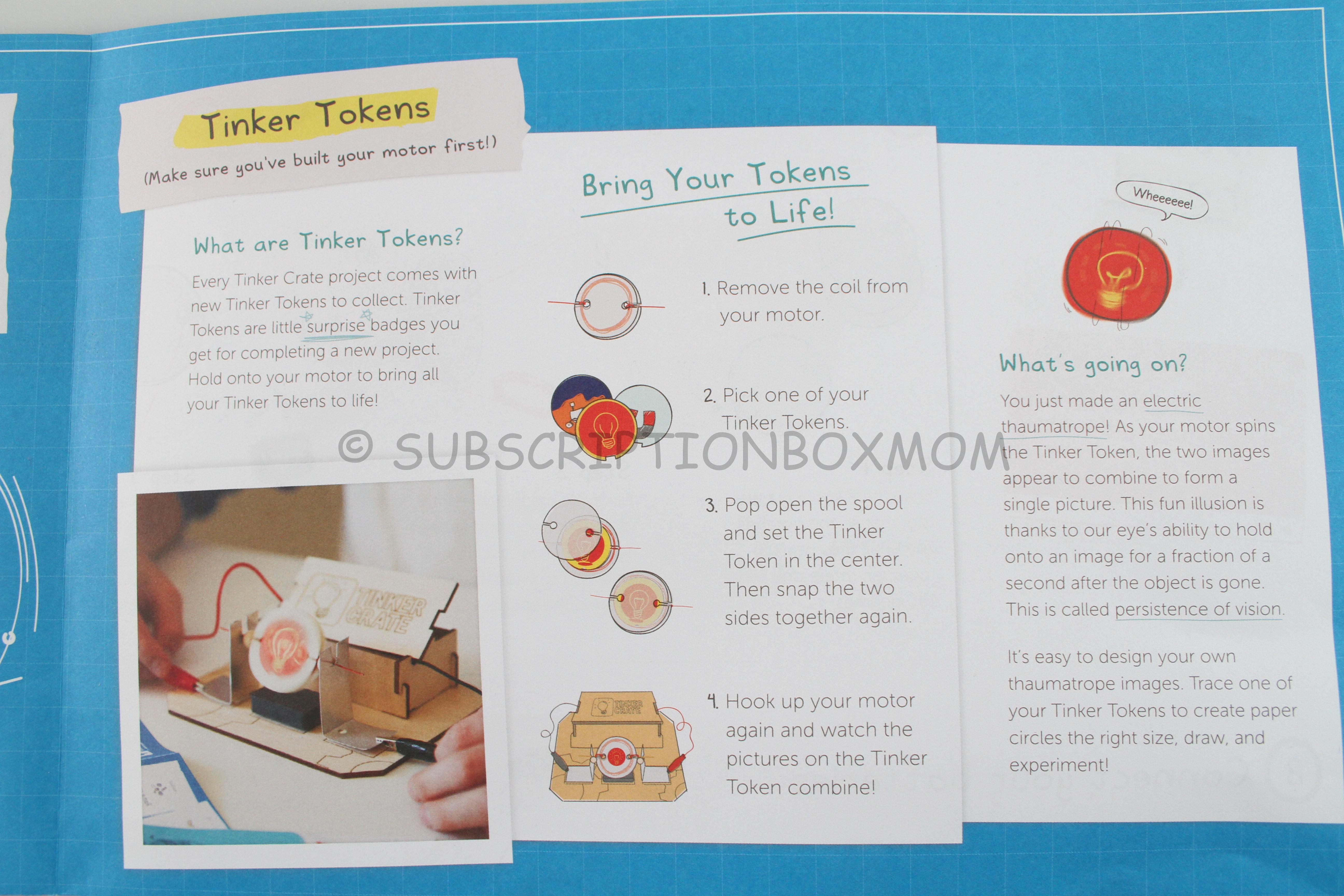 Once you make the project, you use tinker coins to add a decorative element.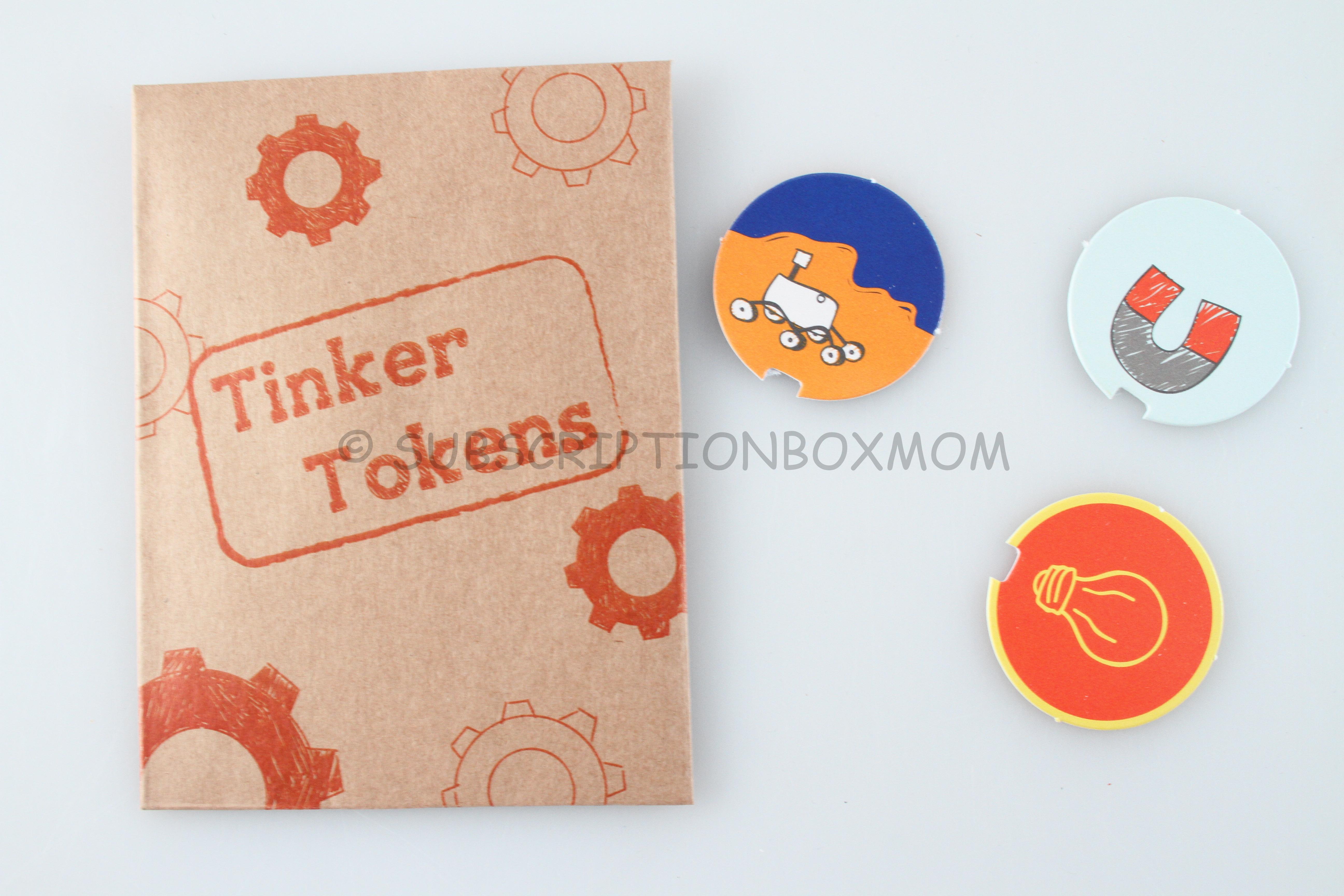 Tinker Crate comes with cute tinker tokens. These tokes will go on the motor and spin around.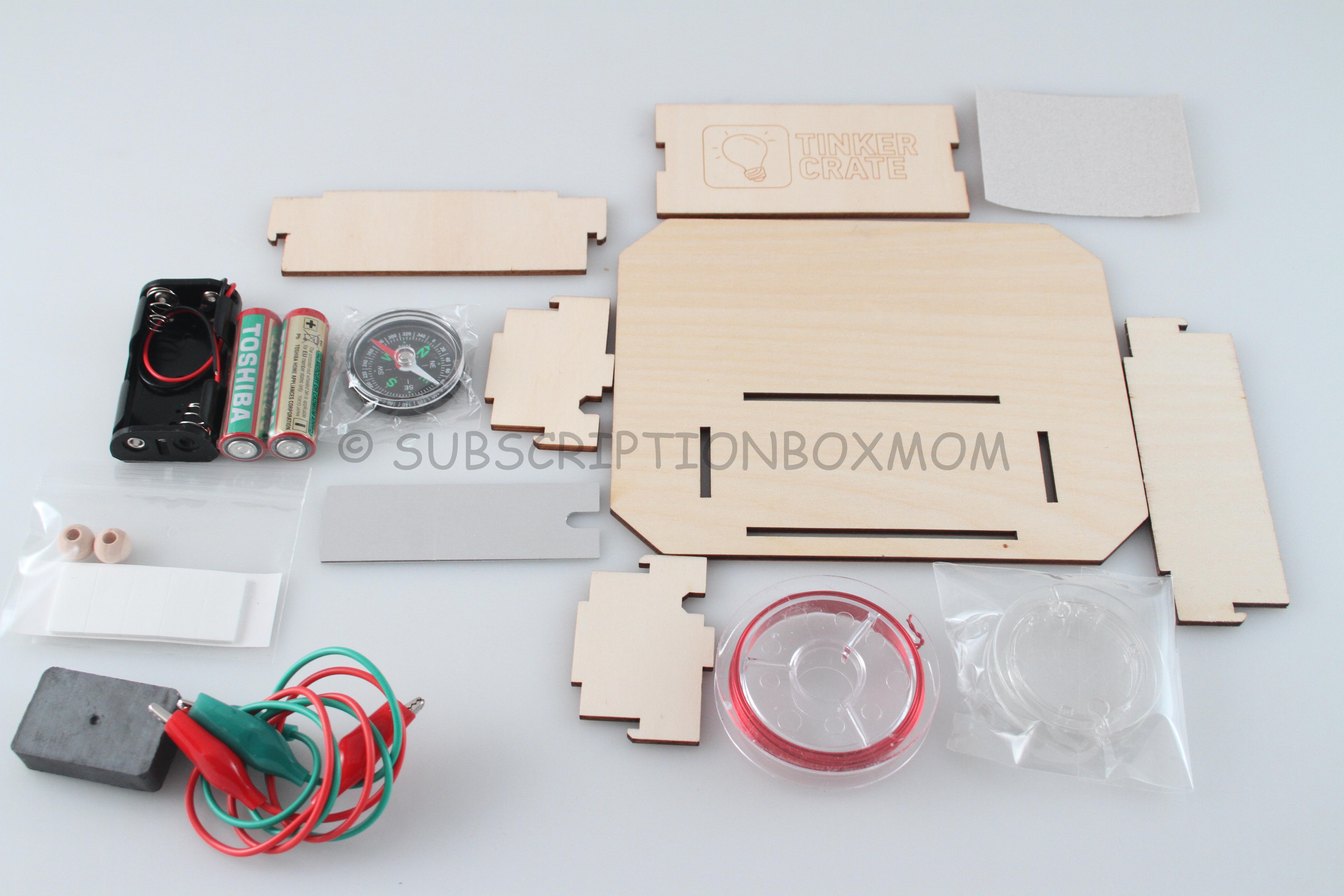 This is all the supplies you need for the project.
The Whole Box.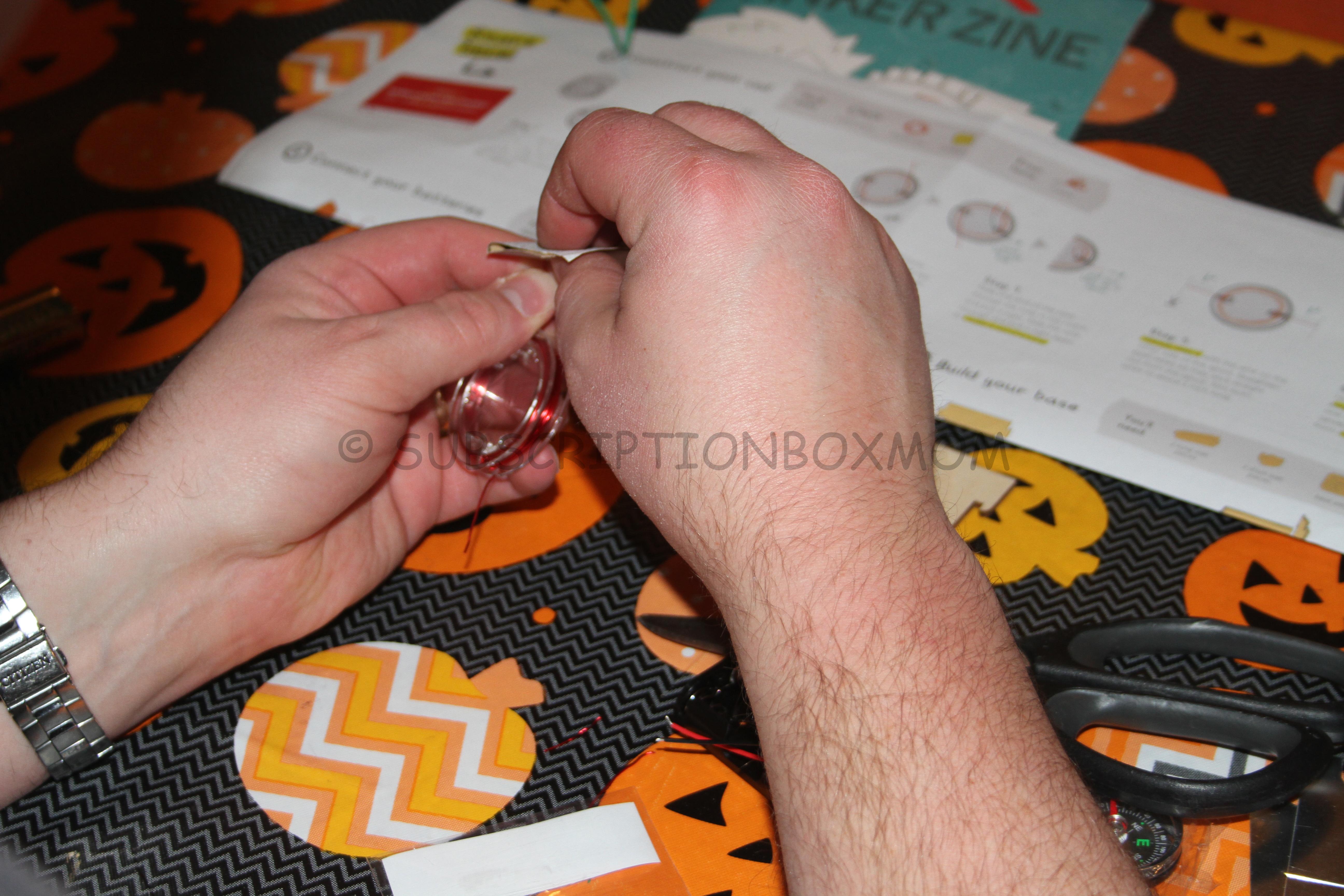 My husband completed this project as it is for 9 year old and up (L is only 5)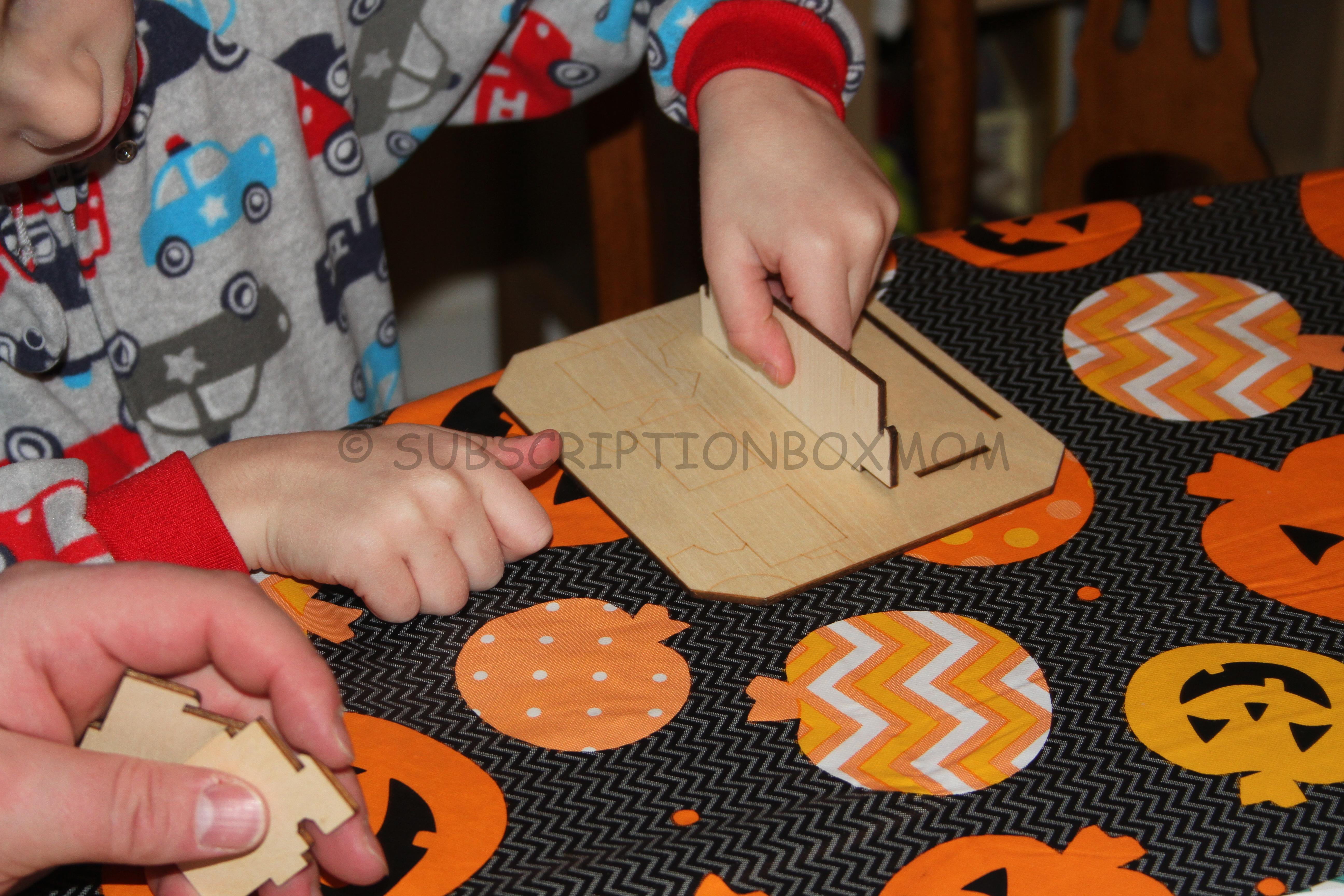 L was able to complete the wooden box for the motor.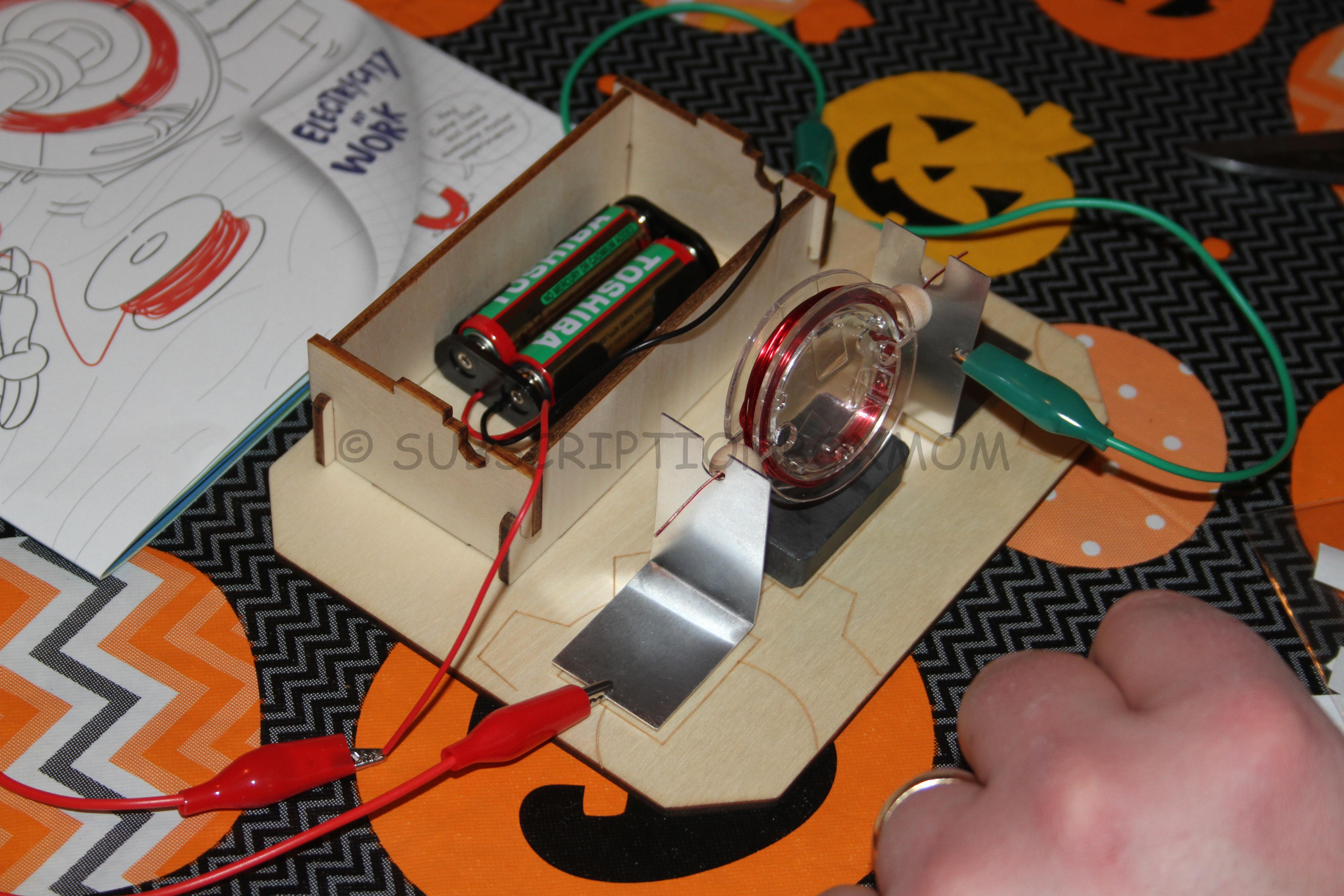 This is the completed motor.  Watch the video below to see it in action.
Final Thought: This was a fantastic crate.  I love that Tinker Crate include everything to make a real working motor.  This is a perfect box for older children.  It is stimulating and the projects are challenging, so they won't be bored. You can get your first box of Tinker Crate for 50% off.  Just click HERE and use the code SHARE10
Check out my Holiday Gift Guide HERE.
Check out my Black Friday – Cyber Monday – Holiday 2014 Subscription Box Coupons 
Do you like FREE SUBSCRIPTION BOXES?  Click HERE to see my free subscription box list.
Do you love Giveaways? Check out all my Giveaways HERE
Disclosure: This post contains affiliate links.