December 18, 2014
12/18/14

By Subscription Box Mom

0 Comments
0
December 2014 Nerd Block Jr Review – Girl + Coupon
Disclosure: This post contains affiliate links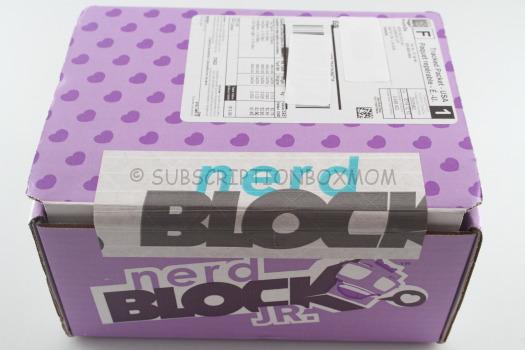 Nerd Block Jr is a fun subscription box for kids 6-11.  Each month, Nerd Block Jr sends various toys and collectibles from tv, movies and more.  Nerd Block Jr comes in boy and girl boxes, but if your girl is really into more "boy" items, you can sign her up for the boy box (and vice versa).  My oldest son is 5 and really loves Nerd Block Jr.
The Details:
Cost: $13.99 plus $6.00 shipping
Coupon: To subscribe to Nerd Block Jr, click HERE and use the code SUPERHERO to save 10%.
What's in the box: Nerd Block Jr. is filled with toys, games, and collectibles from your kids favorite brands including Star Wars, Disney, Adventure Time, My Little Pony, Angry Birds, and many more!
When am I charged? Initially, you will be charged for your first Block at the time you register for your subscription. Then, you will be billed at the beginning of every month for that month's subscription (January block is billed on 1 January). The monthly billing closes on the 8th of the month. 
For example, if you subscribe on January 10th, that payment will be applied to February Block (remember, the closing date for January was the 8th). Your next billing will occur on March 1st for the March Block.

 
If you subscribe prior to the closing date for that month's Block (you subscribe on January 7th or prior) you will be billed immediately for January's Block and your next payment will occur February 1st for February's Block.

The closing date can be found on the homepage (hint: it's the countdown timer).
When does it ship?  Nerd Block Jr. is sent out at the same time as Nerd Block – approximately the 15th of every month, give or take a day. Once your Nerd Block Jr. is shipped, you'll receive an email notifying you of your tracking information! 
How do I cancel? Cancelling a subscription is easy! Just email cancel@nerdblock.com with your name and address, and they will cancel your account. Please note that all orders must be cancelled 24-hours prior to the 1st of every month.
Website: https://nerdblock.com/#nerdblockjr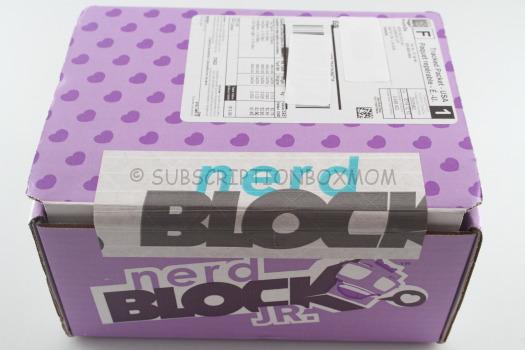 Nerd Block Jr for Girls ships in a purple box and comes from Canada.  They don't include an information card, but they do print the contents of the box on the shipping label (for customs).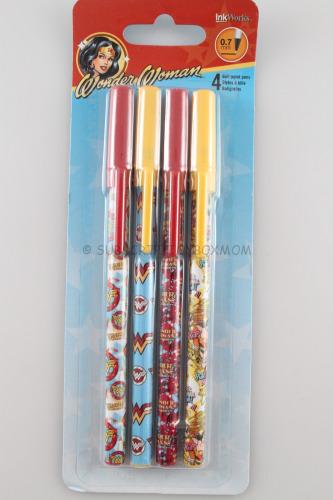 Wonder Woman Stick Pens – Set of 4
 $8.95 These are an awesome set of 4 ink pens with Wonder Woman on them.  She is such a positive role model.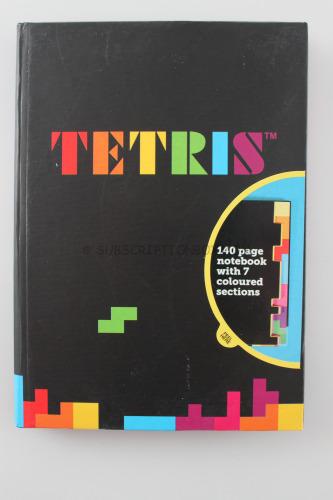 Tetris Notebook
 $10.78  I love Tetris.  I am pretty awesome at it and it is the only game I have ever beat.  There are 7 colored sections of the notebook, and each section has its own shape.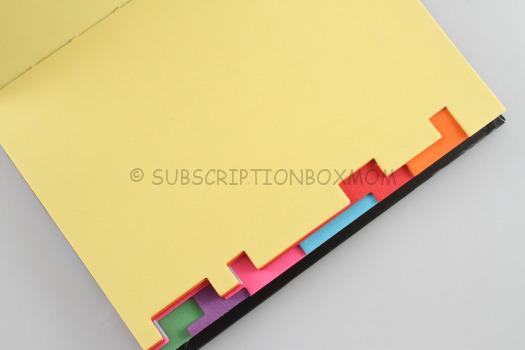 This is a look at the notebook.  Isn't it awesome?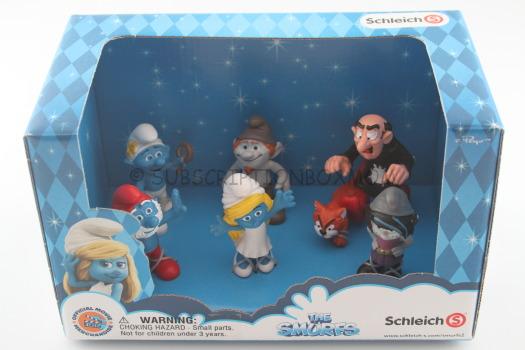 Schleich Smurf Set Movie 2013 Toy Figure
 $19.89  This is a 7 piece figure set from the Smurf's Movie.  I actually haven't seen the movie, but I watched the cartoon as a kid.   I love this set!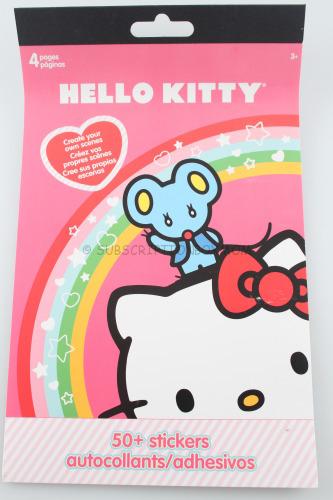 Sandylion Hello Kitty Dress Up Stickers
 $2.22  This is a little sticker book with 50 stickers and 3 background sheets.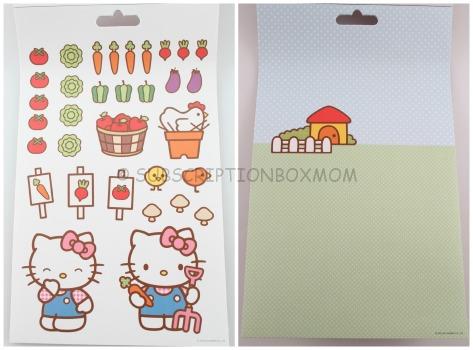 This is peek inside the book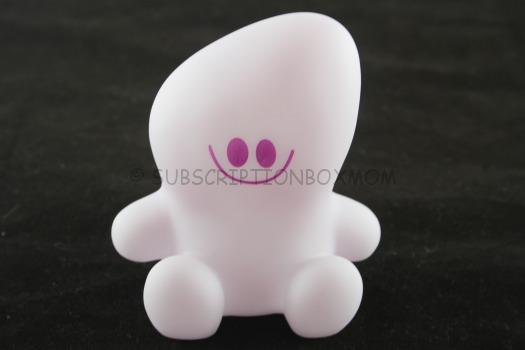 Nerd Block Jr Figure price unknown  This is battery operated figure that changes colors.  This  isn't super bright, so this can be used as a nightlight.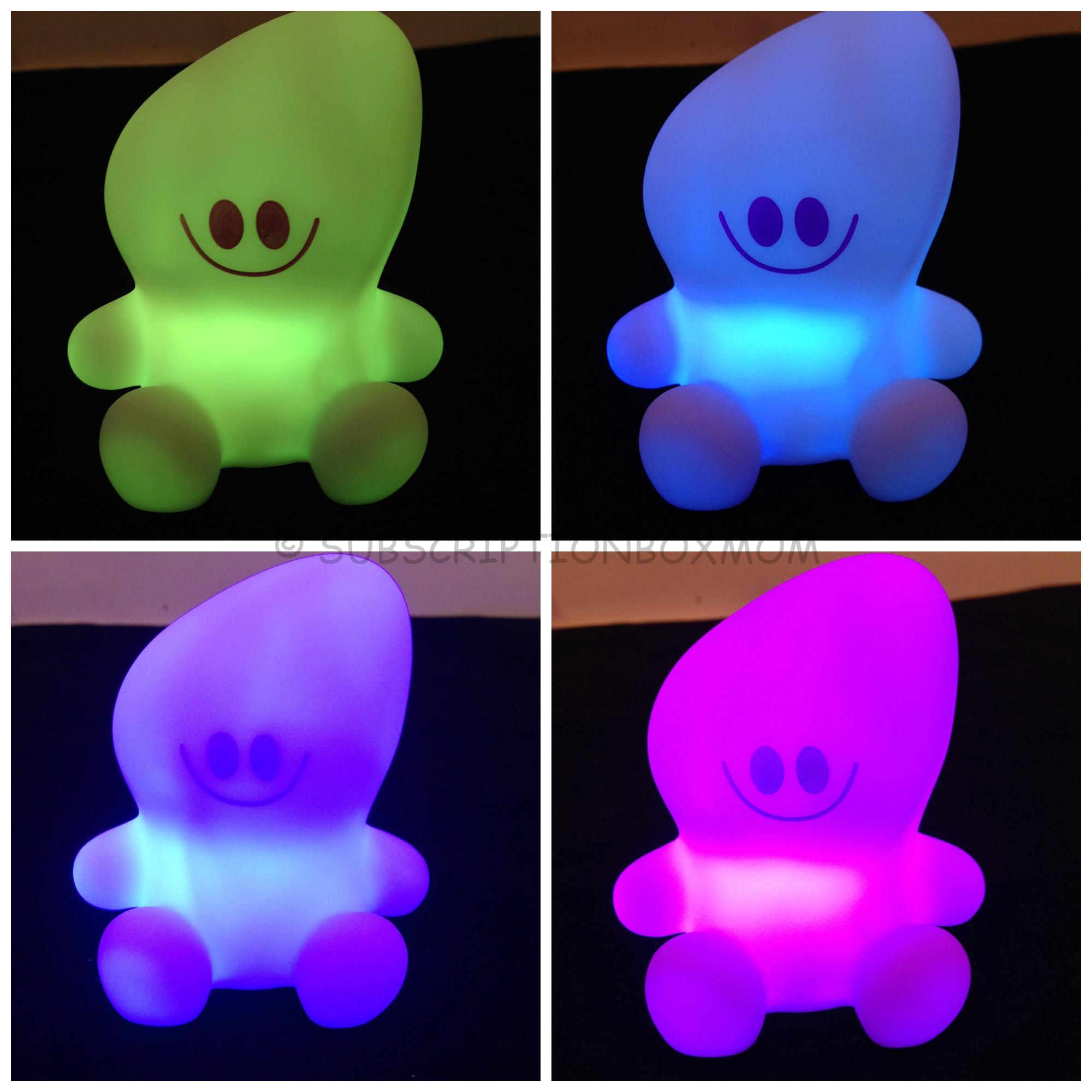 This is what the figure looks like changing colors.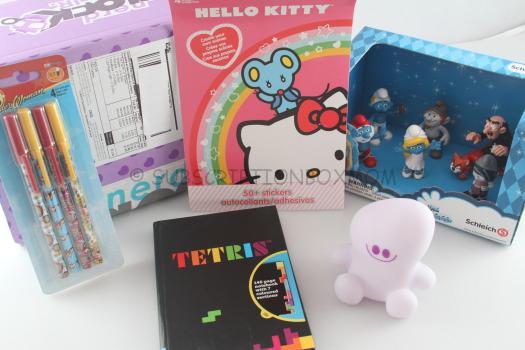 Final Thought: This box had a total value of over $41.89.  This price doesn't include the color changing Nerd Block Jr character.  This was such an awesome box.  I loved this box as an adult, so I am sure a little girl would love it.  This box had a huge value and everything was super cute.  If you want to try Nerd Block Jr, click here and click HERE and use the code SUPERHERO to save 10%.  Nerd Block Jr also has multi-month plans now!
Check out my  Holiday 2014 Subscription Box Coupons 
Check out my Holiday Gift Guide HERE.
Do you like FREE SUBSCRIPTION BOXES?  Click HERE to see my free subscription box list.
Do you love Giveaways? Check out all my Giveaways HERE
Disclosure: This post contains affiliate links.