November 8, 2014
11/08/14

By Subscription Box Mom

0 Comments
0
SporkPack October 2014 Review + Coupon
Disclosure: This post contains affiliate links
SporkPack is a subscription box for foodies and kitchen gadget lovers.  SporkPack is $22.34/mo plus s/h and every month, you receive a kitchen gadget and/or cooking essential, plus a number of hand selected Delectable Treats.  I have been receiving SporkPack for a few months now, and I am still deciding how I feel about the subscription.
The Details:
Cost: $22.34/mo. $50.61/3 months, $119.04/6 months
Coupon:  Click HERE and when you find your subscription you want, you will save 10% on your subscription.  This deal is on the main SporkPack website, when you sign up.
Shipping: $6,00/month
What's in the box? Each package contains between 6-8 items retailing at $40+. Every month you will receive a Kitchen Gadget and/or a Cooking Essential, plus a number of unique and Delectable Treats destined to become your new favorites. Even better, once you've gobble down those treats, you can come back to this site and stock up on more from our store.
Website: www.sporkpack.com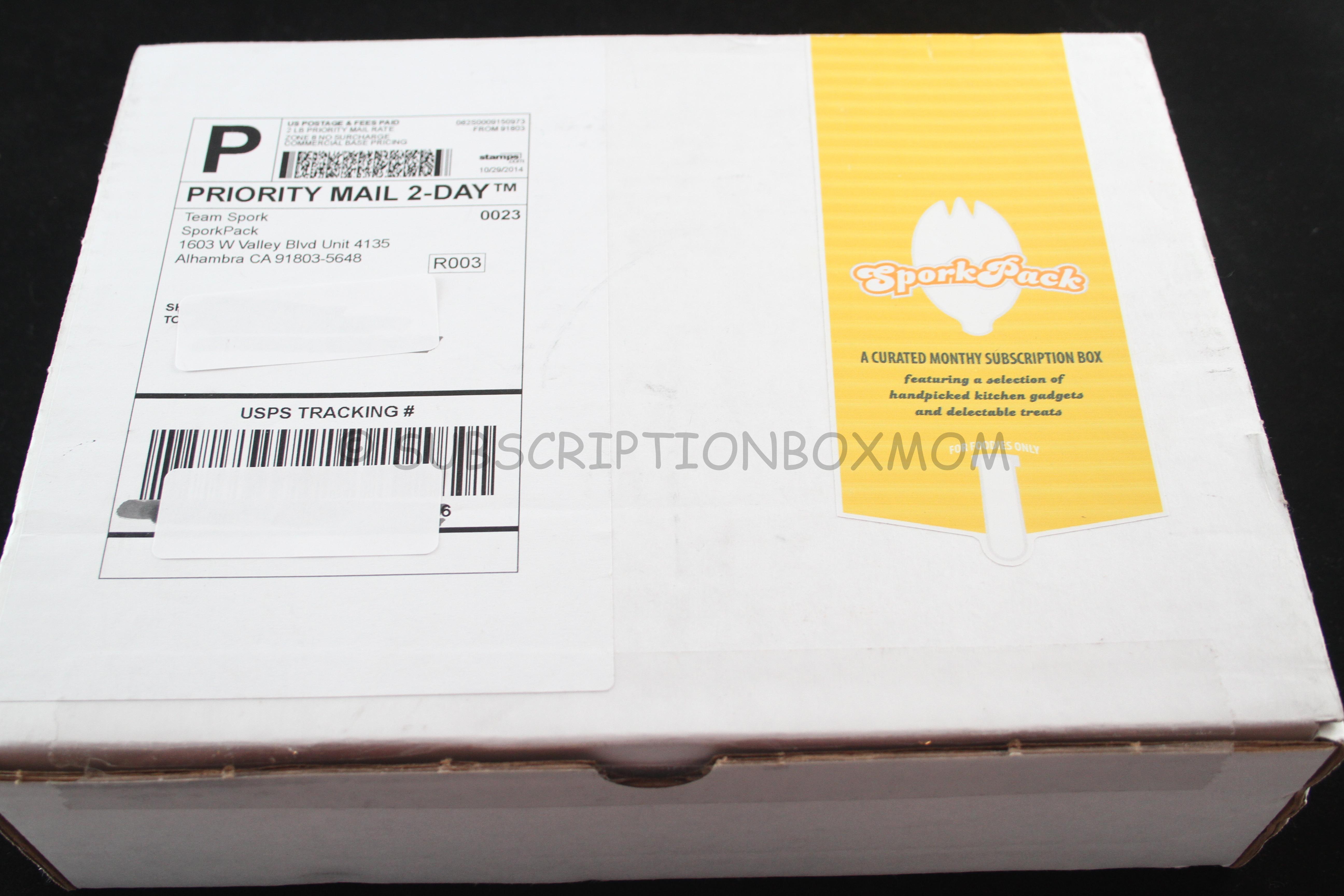 SporkPack was a bit late getting their October box out.  I didn't received this until November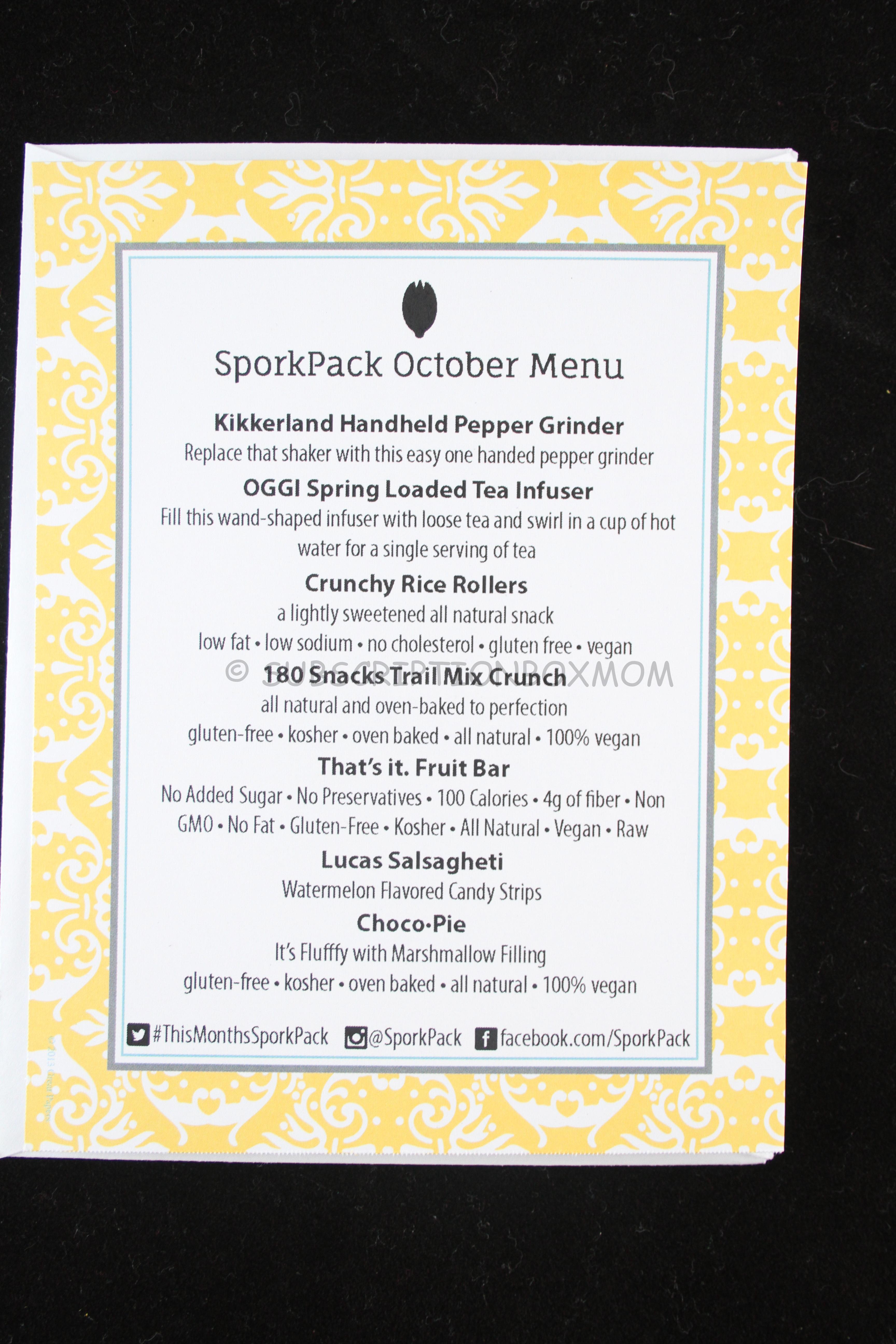 SporkPack always sends an information card.  Last month, they included the values of each product, but they were left off this month.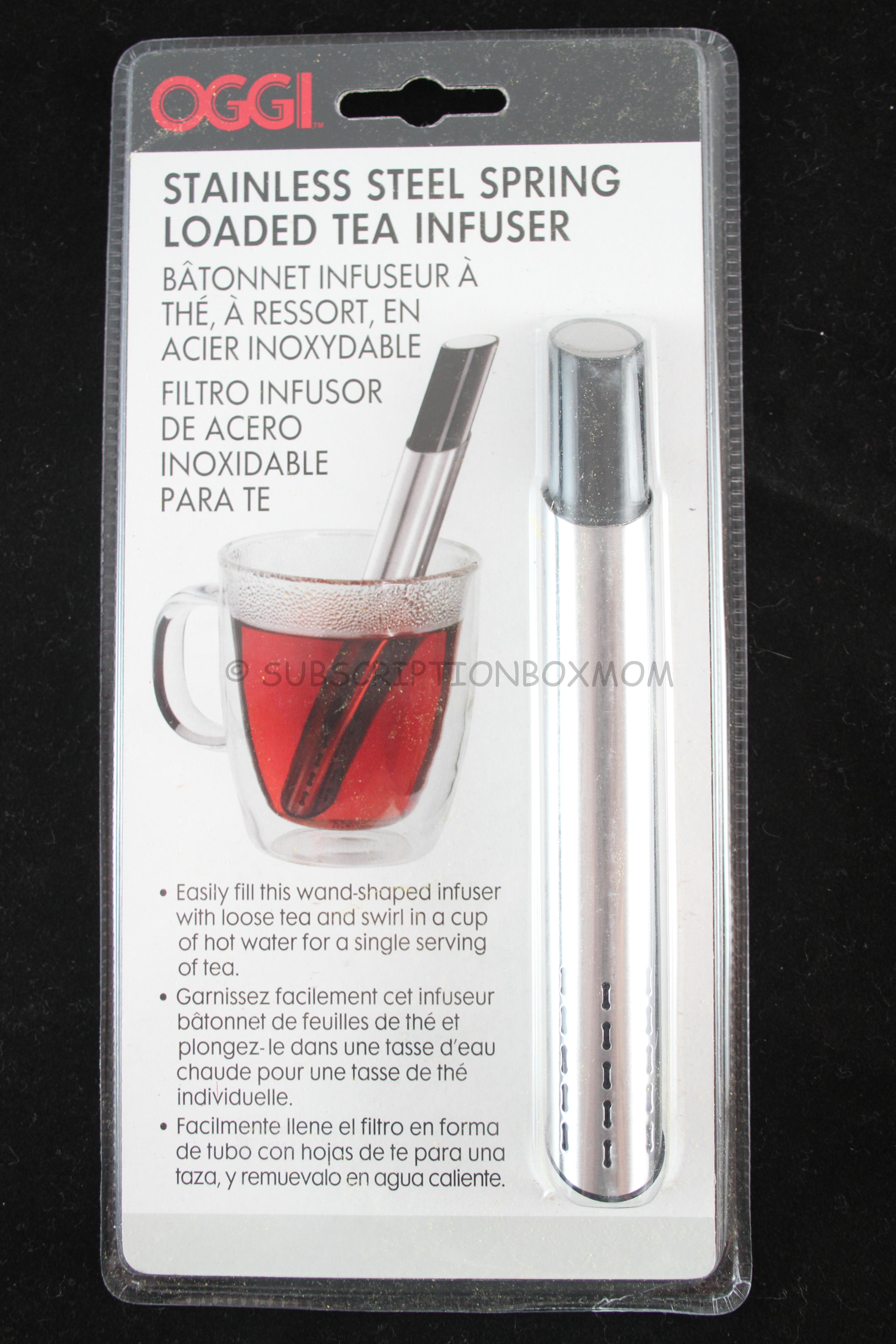 Oggi Stainless Steel Tea Stick Infuser
 $11.89 This helps you brew your tea.  You just fill the infuser with your loose leaf tea and put in in water.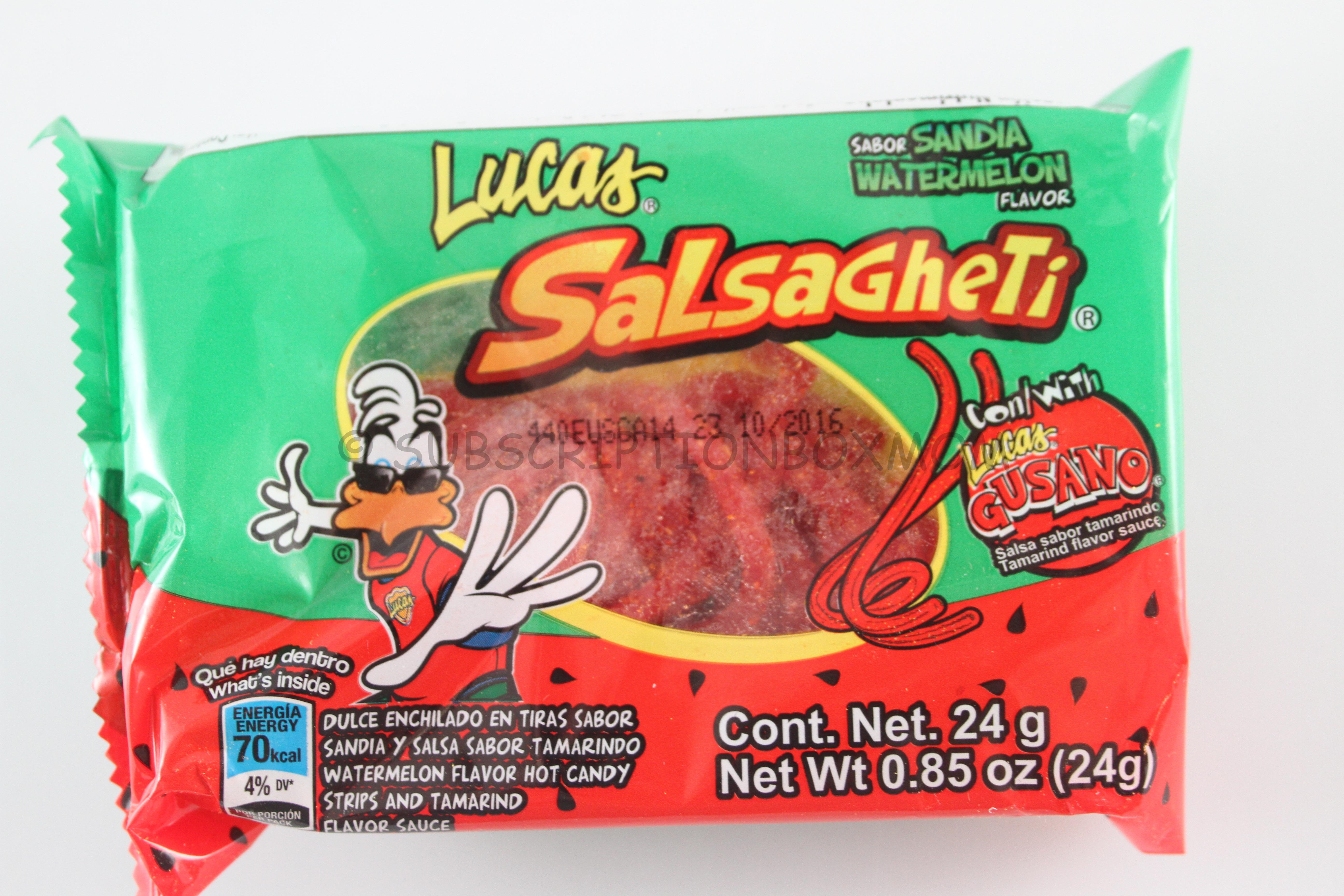 Lucas Salsagheti Sour Watermelon Candy $2.99  First thing, L was excited to get something with his name on it!  This is gummy watermelon candy that looks like spaghetti.  I tried some before giving it to my son and it was really good.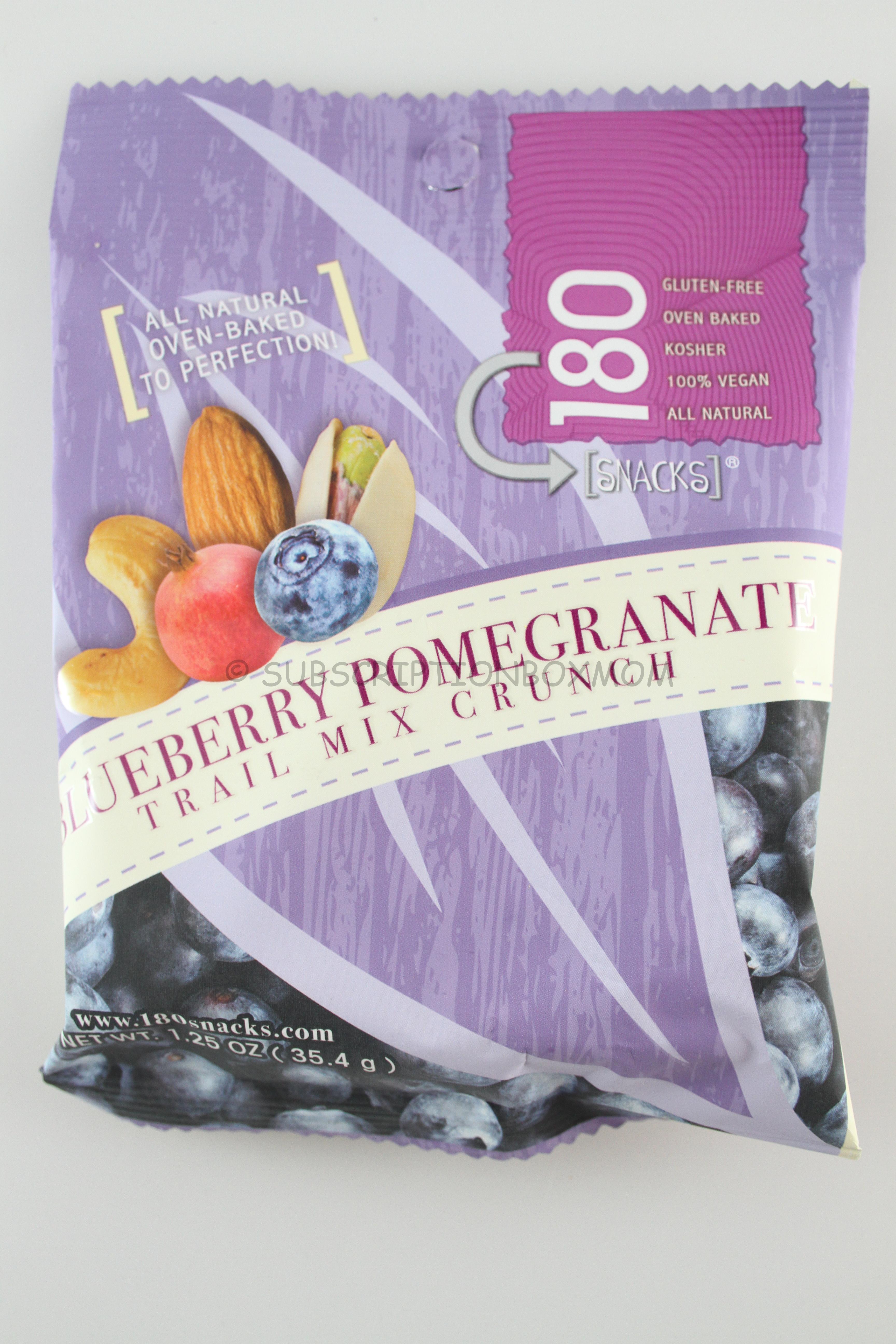 180 Blueberry Pomegrante Trail Mix Crunch $1.72  These are little granola squares that are sweet and filled with fruit bits.  They were really tasty!  These are 100% Vegan, dairy-free, wheat-free, peanut-free, and certified Kosher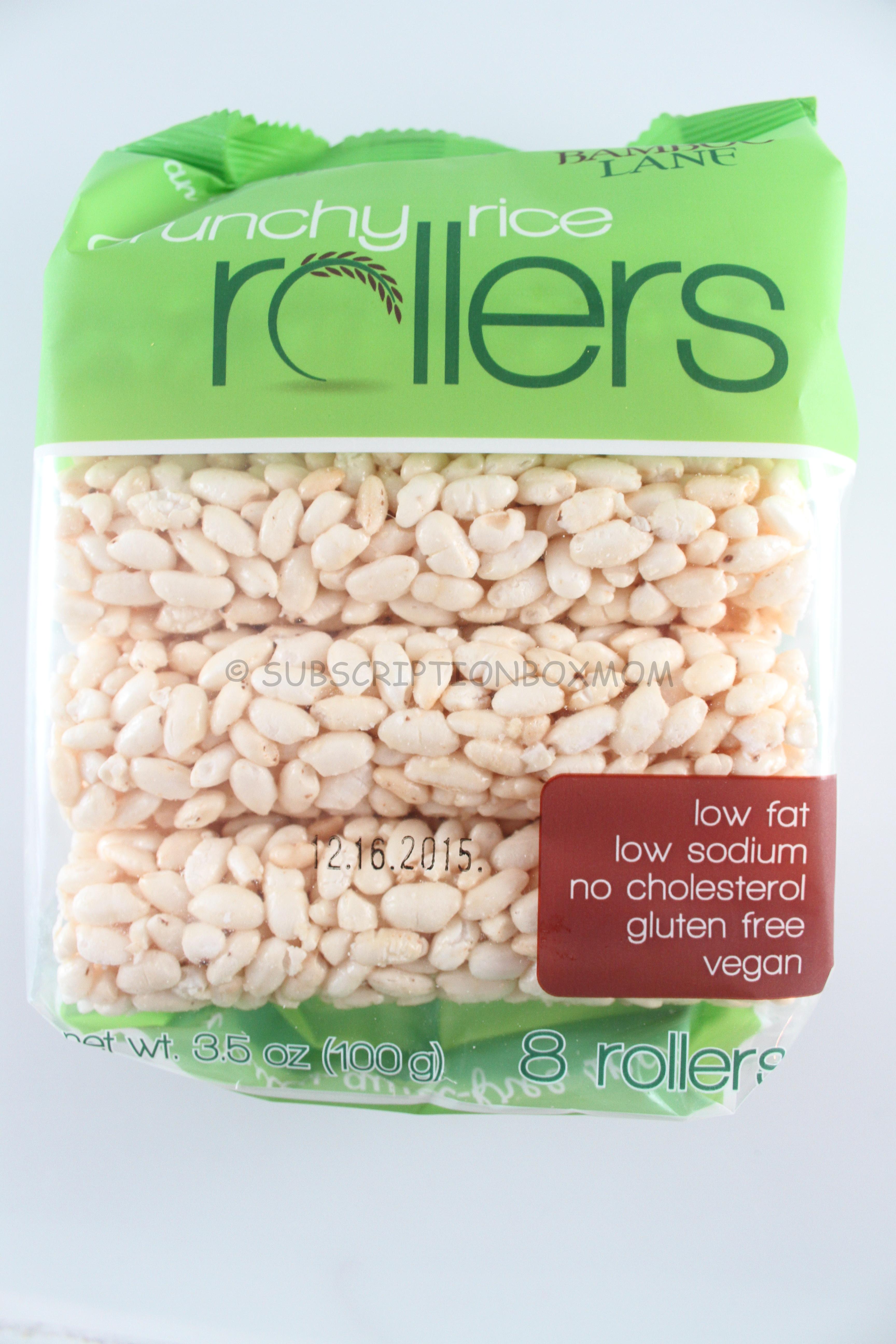 Bamboo Lane Crunchy Rice Rollers, 3.5 Ounce
 $5.99  These are rice rolled into tubes.  These are all natural, low fat, low sodium, gluten free, vegan and have no cholesterol.  To be honest, I thought these were going to taste like crunchy air.  These were surprisingly good.  They actually tasted like the cereal Honey Smacks.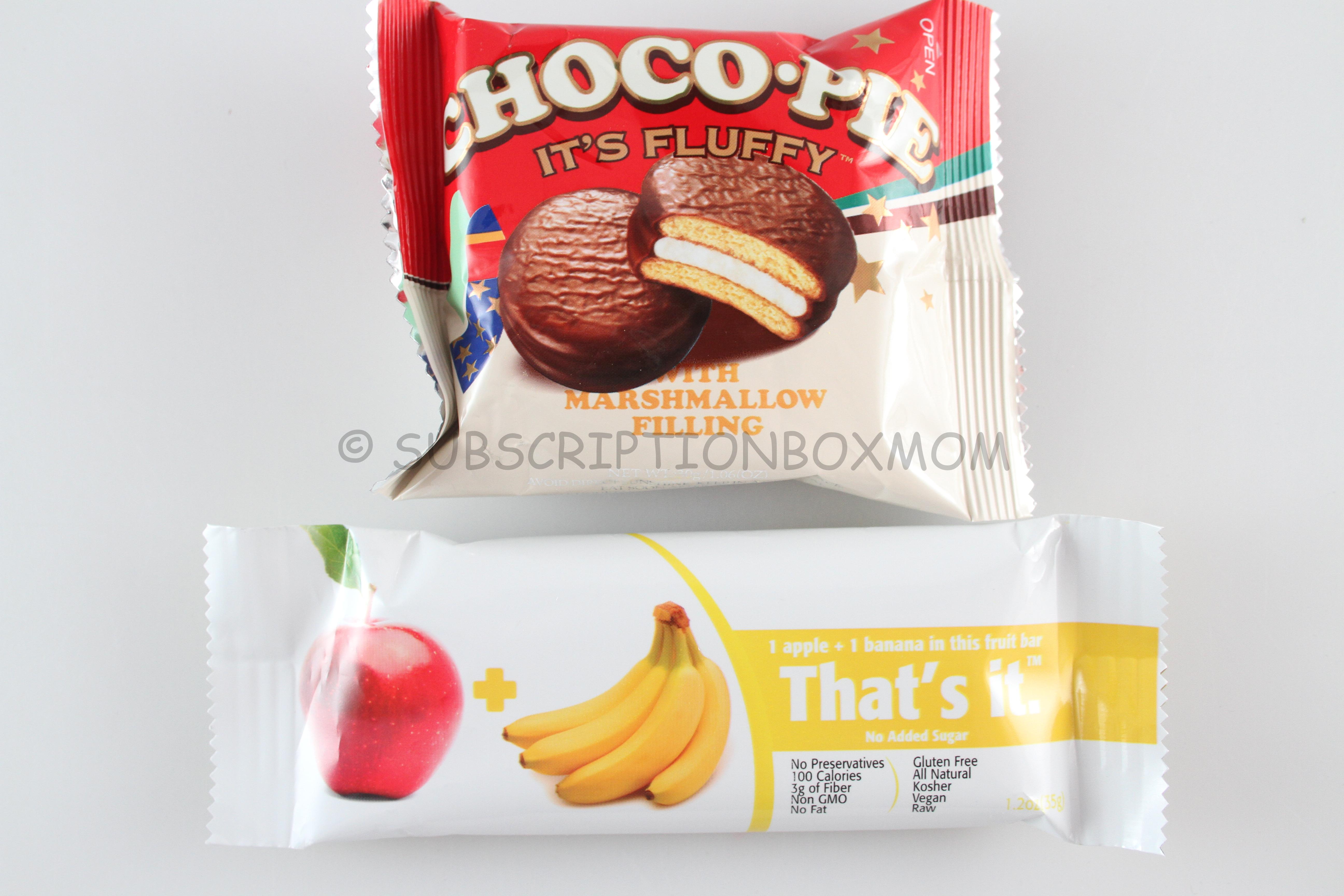 Choco-Pie 40 cents:  SporkPack stated on their information card that this is gluten free, kosher, over baked, all natural and vegan.  I double checked and it is not.  This is a chocolate moon pie and they are quite good, but not very good for you.
That's it All Natural Fruit Bar $1.67  This fruit bar has no sugar added, no preservatives and have only 100 calories.  This is also non gmo, no fat, gluten free, kosher, natural, vegan and the list goes on.  Basically, it's a bar of fruit and it's very delicious.  This is banana and apple.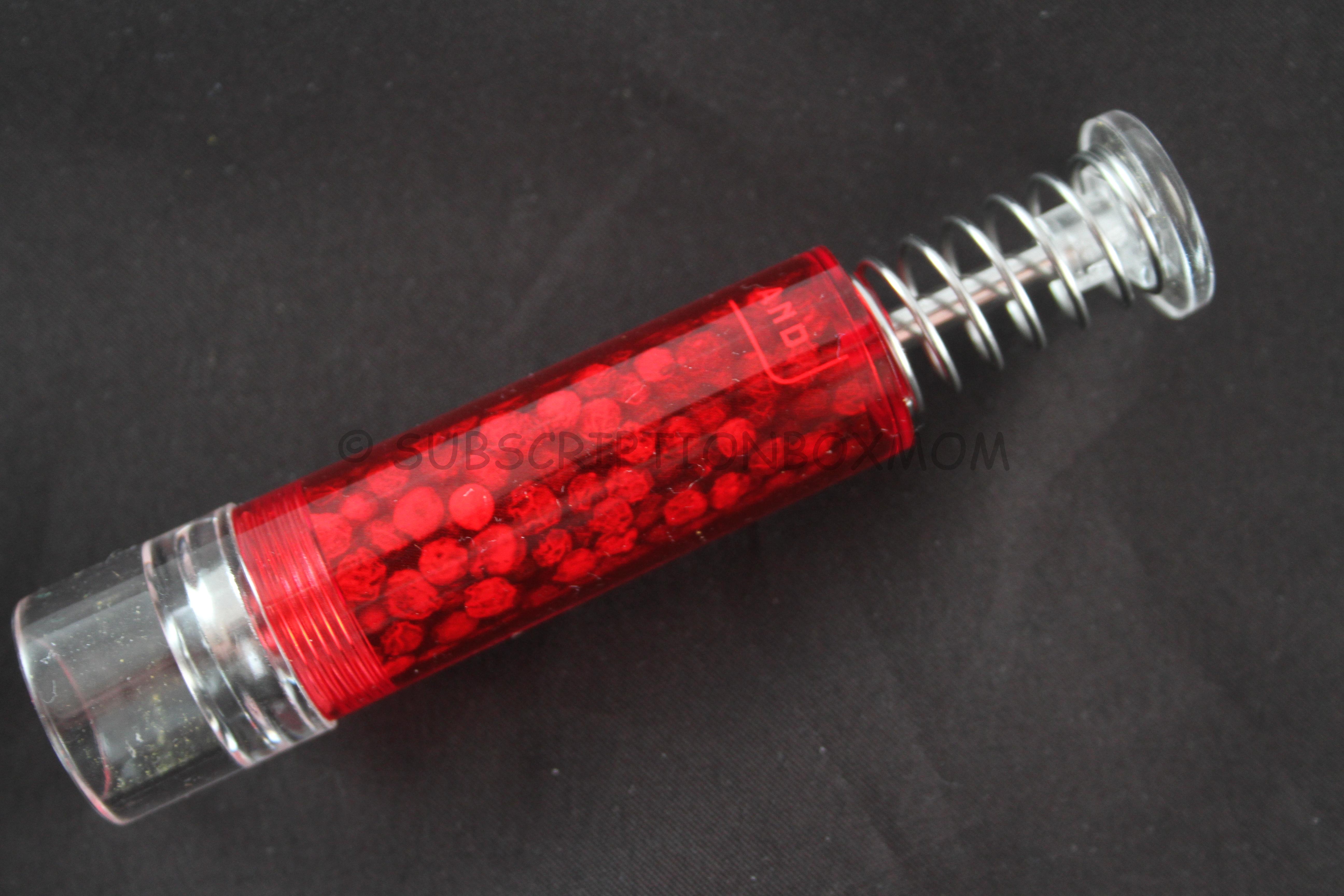 Kikkerland Handheld Pepper Grinder $9.34  I actually overlooked this item, when I first when through the box.  This is a pretty cool item.  You fill it up with peppercorn and then press the button to grind the pepper.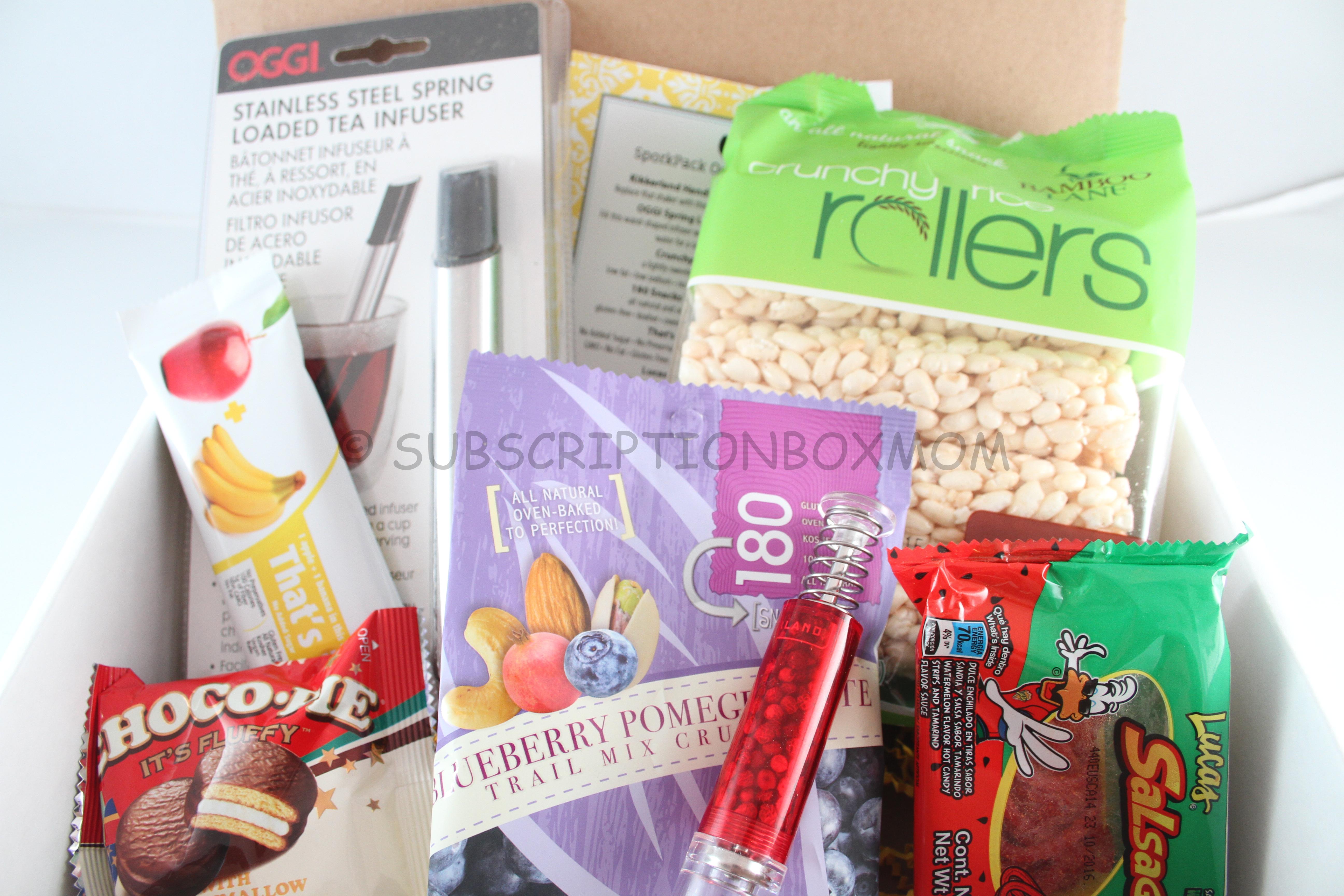 Final Thought: This box had a total value of $34.00.  This box was okay.  This had more value than what I paid, but it didn't wow me.  I really liked the peppercorn grinder and the spaghetti candy, but really I could do without it.  I really just don't think this box is for me.  I am on a 3 month plan (I forgot to cancel), but I won't be continuing my subscription.  If you want to try SporkPack, click HERE.
Do you like FREE SUBSCRIPTION BOXES?  Click HERE to see my free subscription box list.
Do you love giveaways?  Click HERE and see all my current giveaways.
Disclosure: This post contains affiliate links.