October 14, 2014
10/14/14

By Subscription Box Mom

0 Comments
0
October 2014 Posh Pak Subscription Box Review – Girls of All Ages
Disclosure: I received this box free for review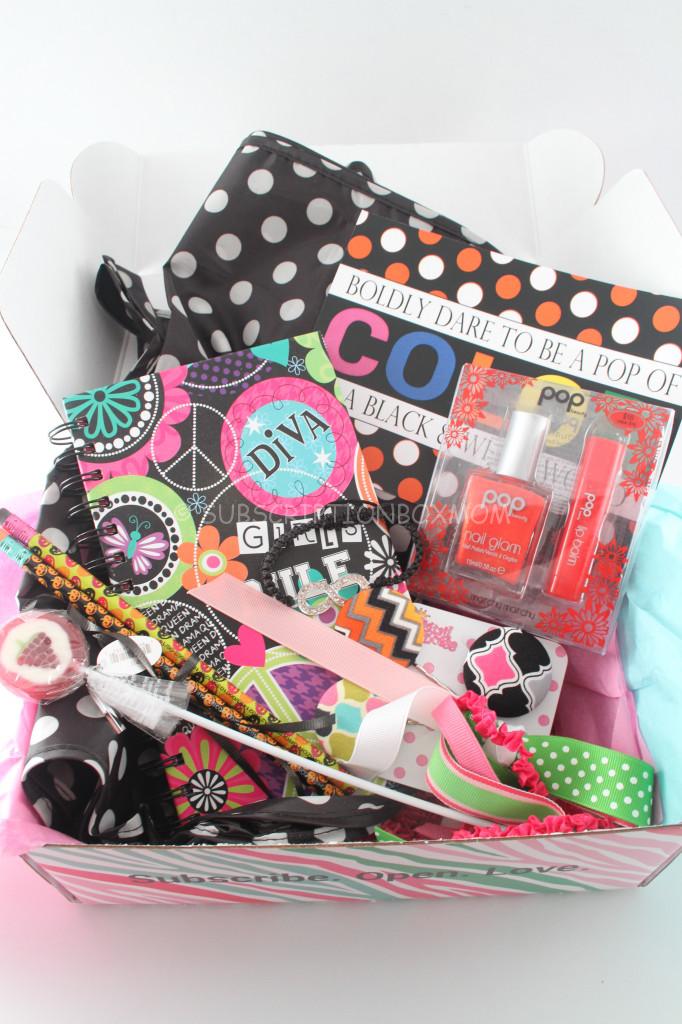 Posh Pak is a brand new subscription box for girls of all ages!  The Pak comes in 3 different age ranges so you can choose the best fit for your girly-girl. It is the best way to find new products and styles to love. And when your fashionista grows up – just change the age range on her Posh Pak to grow with her and she'll have new age appropriate goodies to discover! 
There are 3 different age ranges for the boxes

The Details:
Cost: 1 Month $29.00, 6 Months $169.00, 12 Months – $329.00
What's in the box? Inside the Pak you will find 4 to 6 items ranging from health/beauty, fashion accessories, tech, school supplies, tasty treats and some designer labels. Oh! Did we mention we love labels? We are excited to be working with amazing fashion designers that supply some of the latest accessories to the Hollywood A-list….take a peek!
When am I billed? When you place your order for the monthly membership, you will be billed for your first Posh Pak immediately. Posh Pak bills recurring PAKS on the 20th of every month
How do I cancel? Monthly Members may cancel their Posh Pak subscription at any time. There are no cancellation fees. Just make sure that you cancel before the 20th of the preceding month to avoid being charged for that next month's PAK.
Website: http://www.poshpak.com/
I received the Tween box for review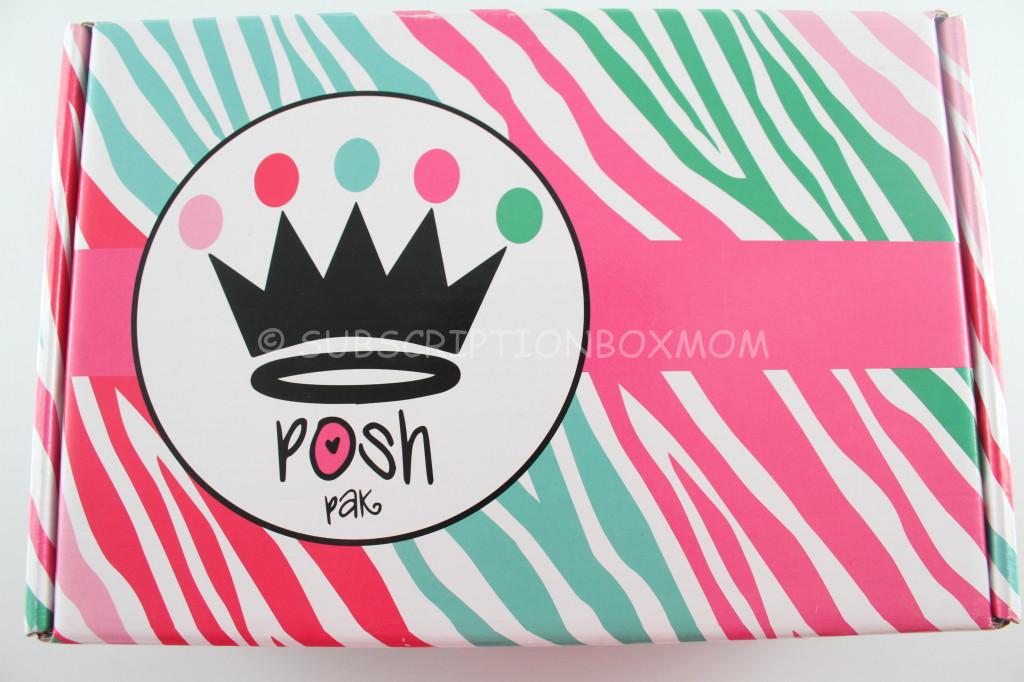 Posh Pak ships by USPS and comes in the coolest box.  I would personally love to get a box this colorful.  This is a perfect box for a girl.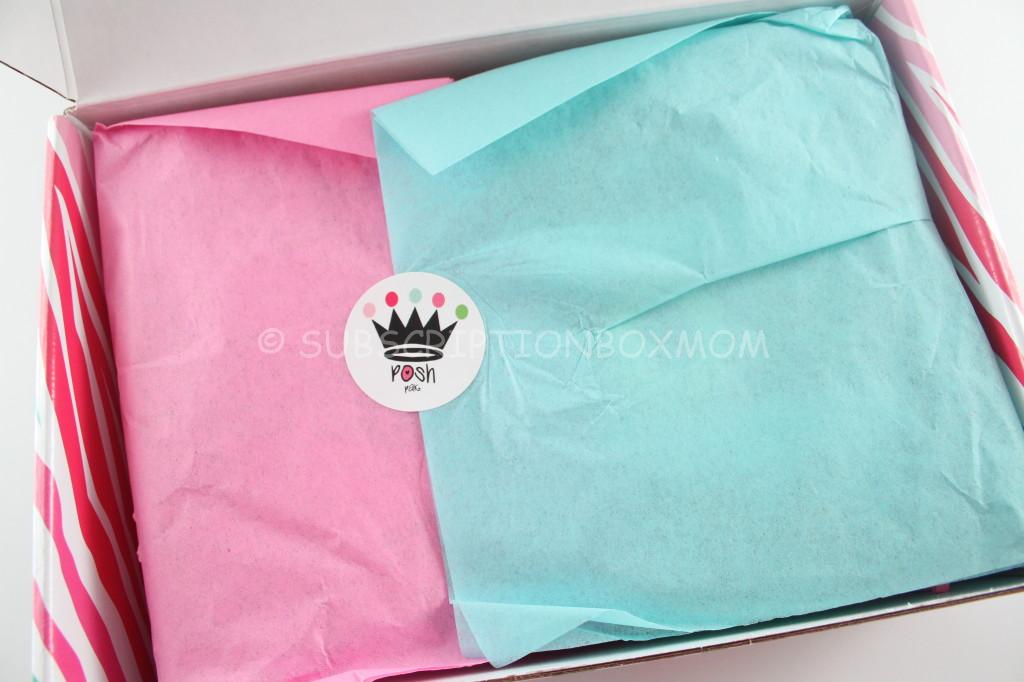 First Look:  I love the colorful tissue paper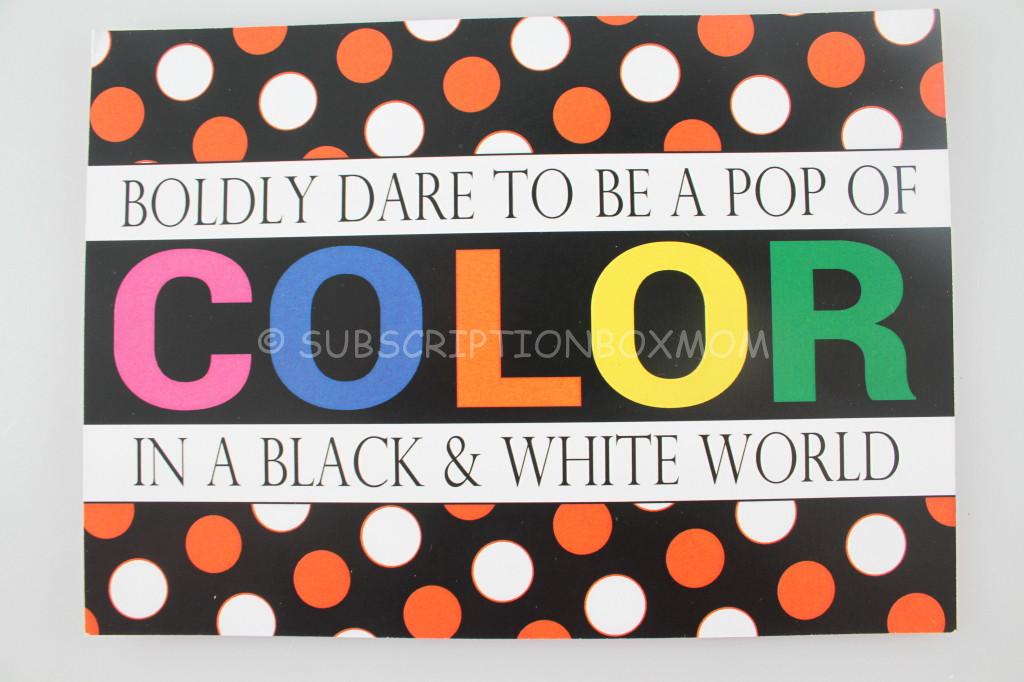 The theme for this month, is "Boldly Date To Be A Pop Of Color In a Black & White World".  This is a great theme for girls.  I love Posh Pak encourages girls to stand out and be individuals.  There is too much pressure to conform in school, girls needs positive examples to stand out.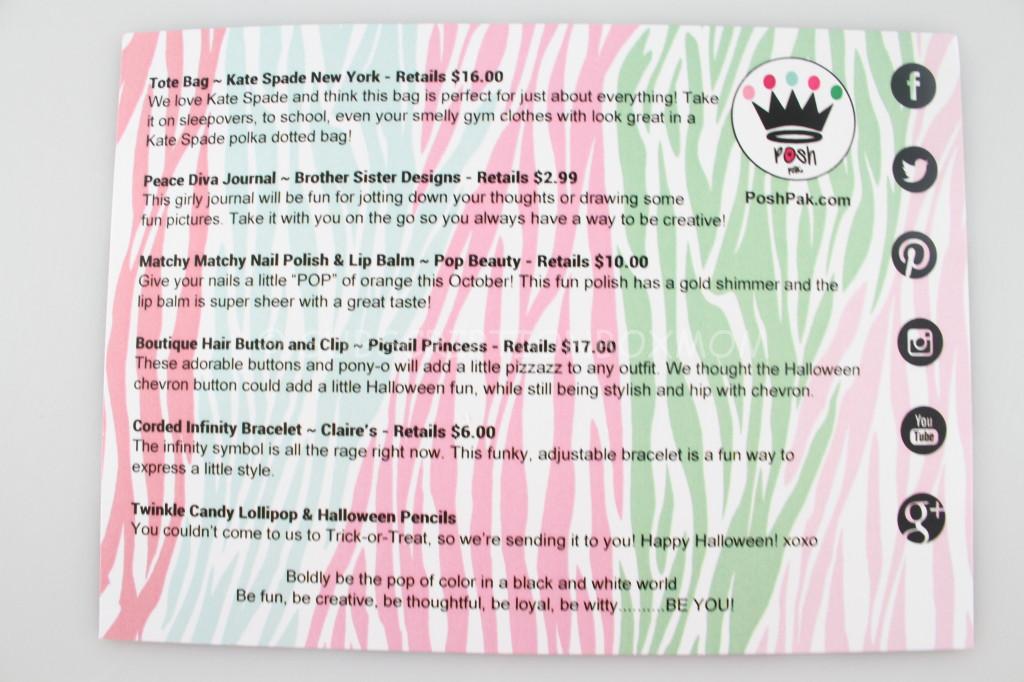 The back of the information card has a list of everything in the box and the retail values.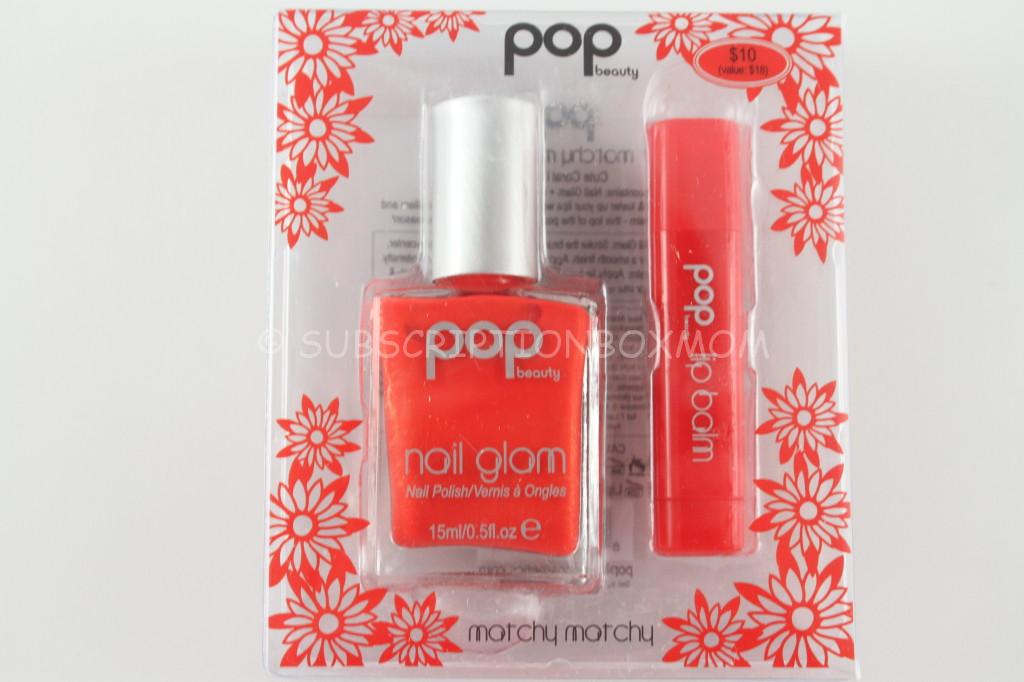 Pop Beauty Matchy Matchy Nail Polish and Lip Balm $10.00  This is in the color cute coral.  I love Pop Beauty nail polish.  The polish lasts a long time and it has a great constancy.  This polish also has a gold shimmer in it.  The lip gloss pretty sheer and is perfect for a tween.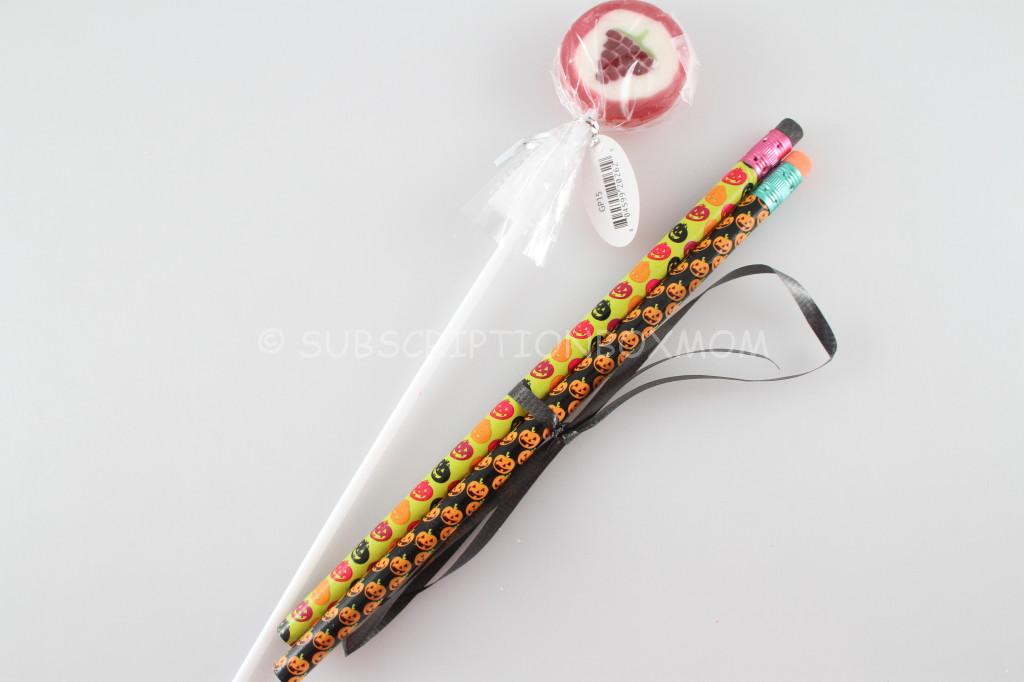 Twinkle Candy Lollipop and Halloween Pencils $1.50 est Posh Pak included some treats especially for Halloween.  Homework stinks, but it can be better with cool Halloween pencils.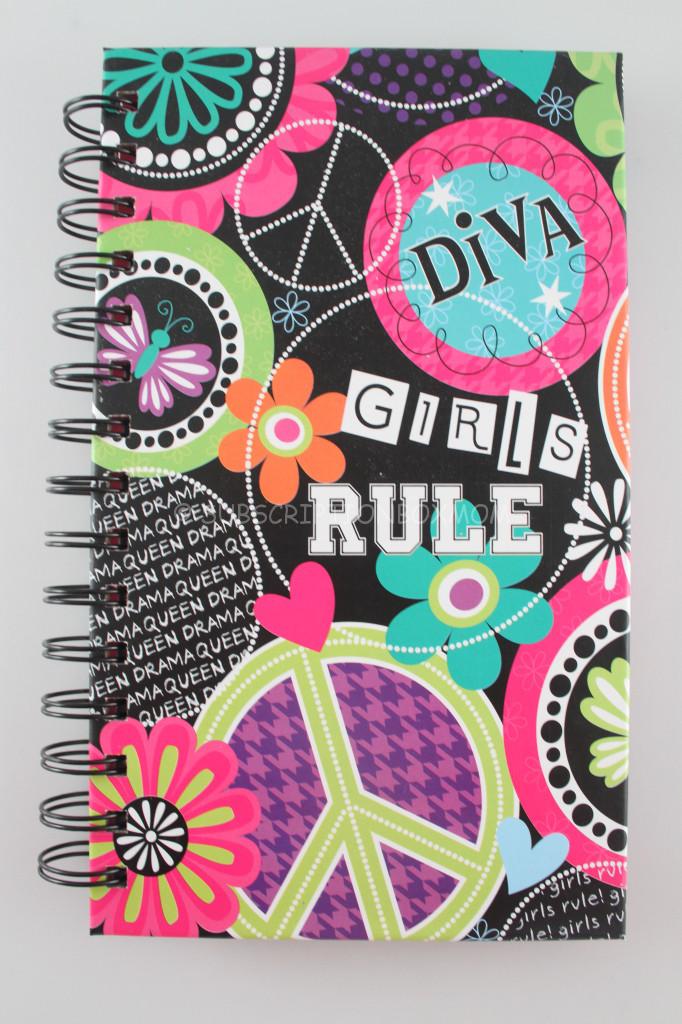 Brother Sister Designs Peace Diva Journal $2.99  This is a bright colorful notebook with a spiral spine.  I love spiral notebooks, as they are so easy to write in.  The cover is bright and fun and I like the block letters.  This would be great to wright homework assignments in or as a journal (just find a good hiding spot).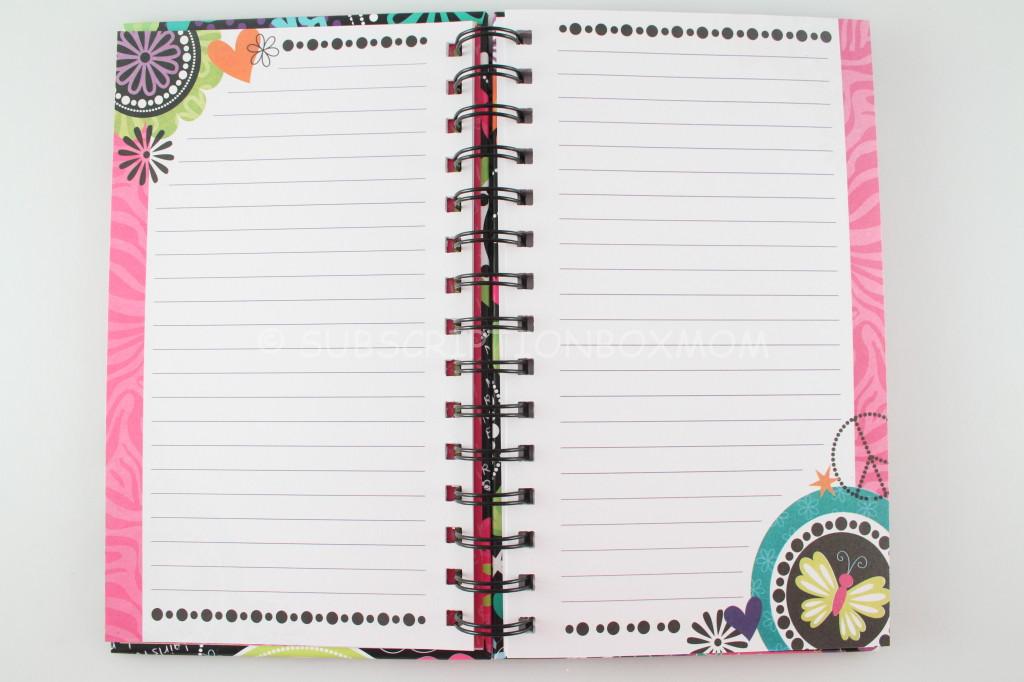 The inside of the journal is so pretty.  I love the pretty butterflies and flowers.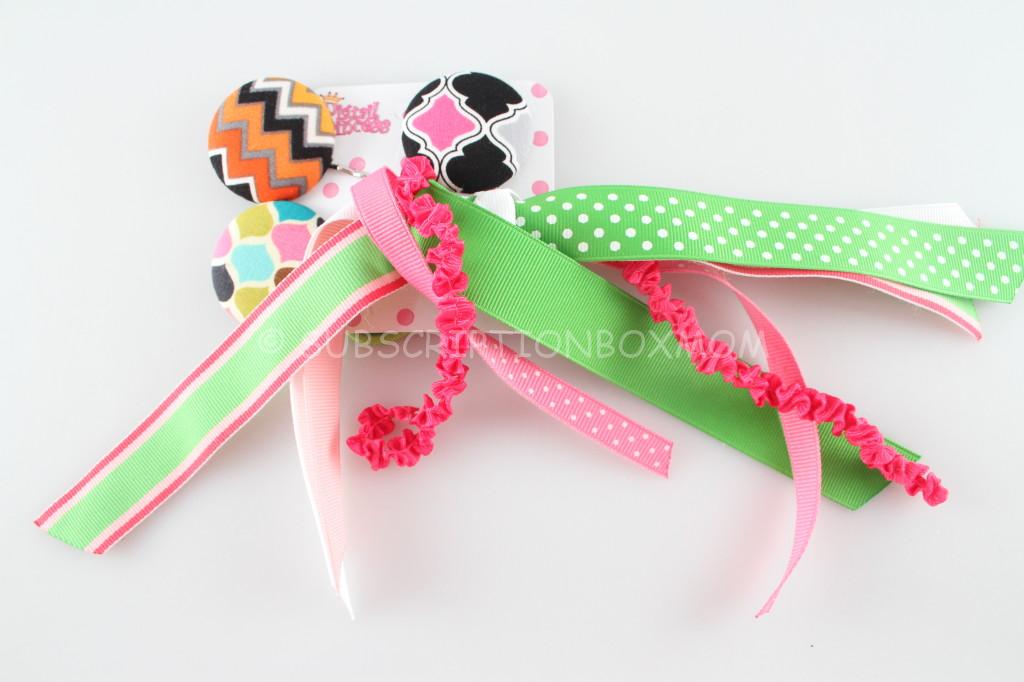 Pigtail Princess Boutique Hair Button and Clip $17.00 The two buttons on the left have a bobby pin attached and the ribbons and the button on the right has a pony o on them.  There is a Halloween clip, but Posh Pak made sure it was cool to wear, so childish ghosts!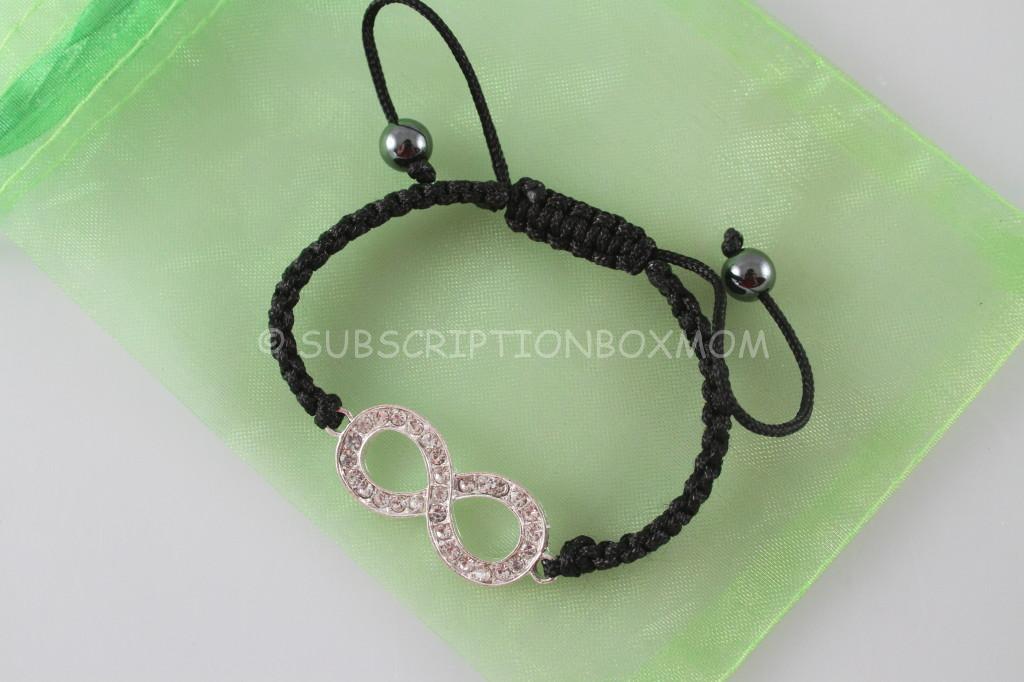 Claire's Coded Infinity Bracelet $6.00:  I personally love infinity symbols.  This bracelet is adjustable and has a rhinestone infinity symbol.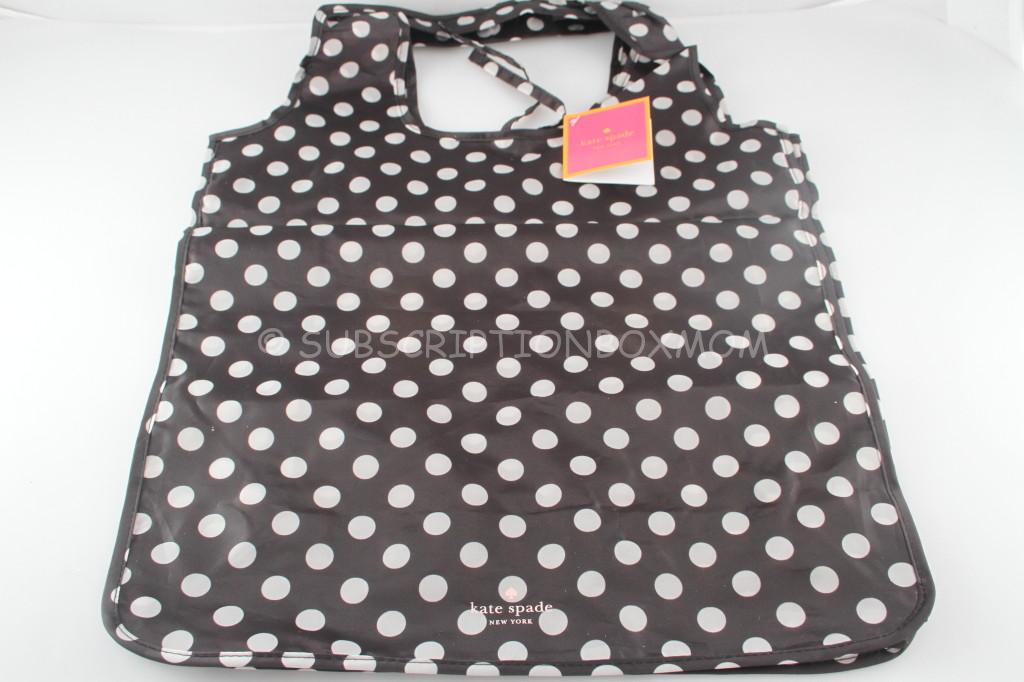 Kate Spade New York Tote Bag $16.00:  I will admit, I was really excited to see Kate Spade in this box.  I really want a Kate Spade purse.  Until that day happens, I am going to enjoy this tote.  This is  cute little reusable tote and has a tie closure at the top.  This can be used for gym class, books or a sleepover with a friend.  I am going to use it when I go to the grocery store.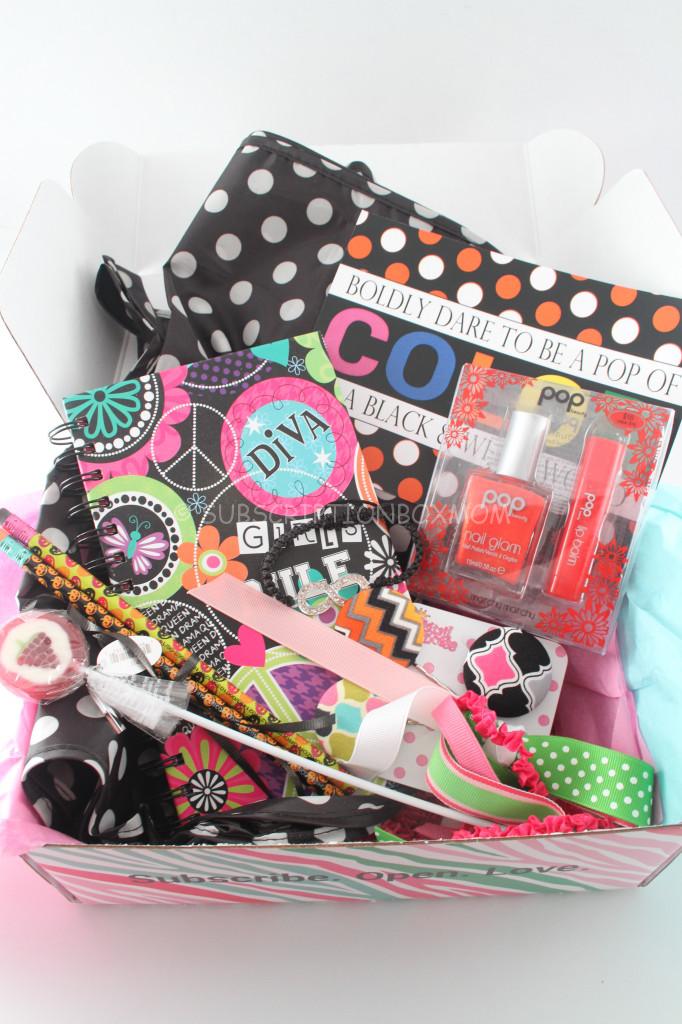 Final Thought: This has a total value of $53.49. This had an excellent value and it was perfect for a tween.  The box and the contents are so colorful, you can't help but smile, when you look at the box.  Tweens are at a difficult age.  They are no longer a child, but not quite a teen.  Posh Pak has the pulse of tweens and delivers a box packed with fun, while being appropriate (something moms can appreciate).  If you want to sign up for Posh Pak, click HERE.
Do you like FREE SUBSCRIPTION BOXES?  Click HERE to see my free subscription box list.
Do you love Giveaways? Check out all my Giveaways HERE
Disclosure: I received this box free for review.  My opinions are my own