October 14, 2014
10/14/14

By Subscription Box Mom

2 Comments
2
KitNipBox October 2014 Review – Save 15% – Cat Subscription Box
Disclosure: I received this box free for review.  This post contains affiliate links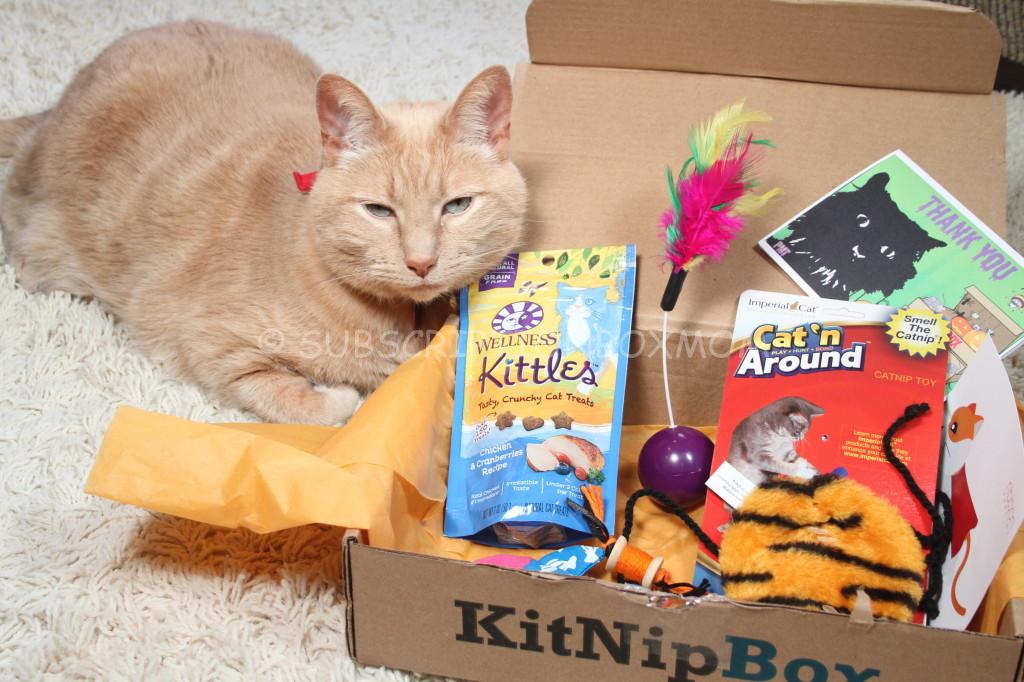 KitNipBox who sent my cat Oliver this box to review, is a cat subscription box.  KitNipBox searches for the best cat toys, treats, accessories, and other goodies.  Their CMO (Chief Meow Officer), Sylvester, the black cat, and his team of kitty product connoisseurs personally try the items to ensure their absolute purr-fection for kitties everywhere. Then they create a box of unique items and ship it to your cat.  There are three different types of boxes: starter, The Happy Cat, and The Multi Cat.  Subscriptions start at just $9.00!   Oliver is my little cat and is 9 years old. 
The Details:
Cost: Starter Box (1-2 items) $9.00. The Happy Cat (4 or more items) $19.00 and the Multi Cat (6 or more items) $29.00.
Coupon:  Click HERE and use the coupon BoxMom15 to save 15% on your first box,
What's in the box? Depending on the box you get, you will get an assortment of goodies, just for your cat.
When will I get my box? Your first box will be shipped on the first of the month (August 1 if you order before the end of July. Please allow 6-10 business days for delivery, once your KitNipBox has shipped.
When am I billed? You will be billed when your KitNipBox ships on the 1st of every month. When you first sign up, your credit card will not be charged until they mail your first KitNipBox.
How do I cancel? Email them at meow@kitnipbox.com with your account details (full name, e-mail address, and shipping address), and request a cancellation. Please note that you must cancel by the 15th of the month to avoid receiving a shipment for the following month. Any additional feedback you could share on why you chose to cancel would be appreciated tremendously!
Website: https://www.kitnipbox.com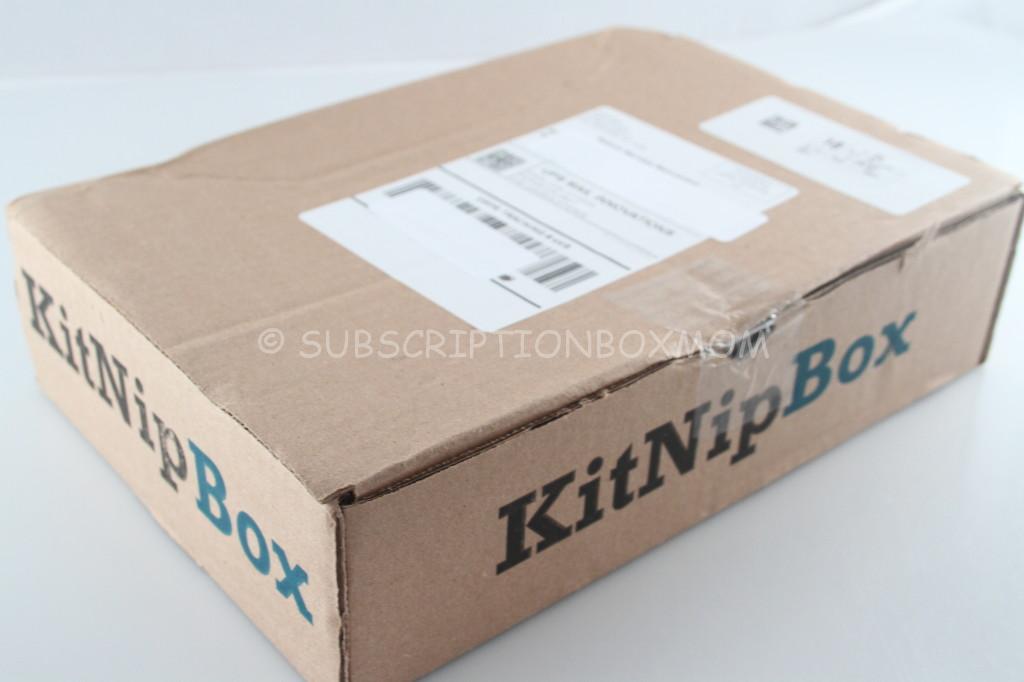 KtNipBox box ships by USPS and comes in a brown box.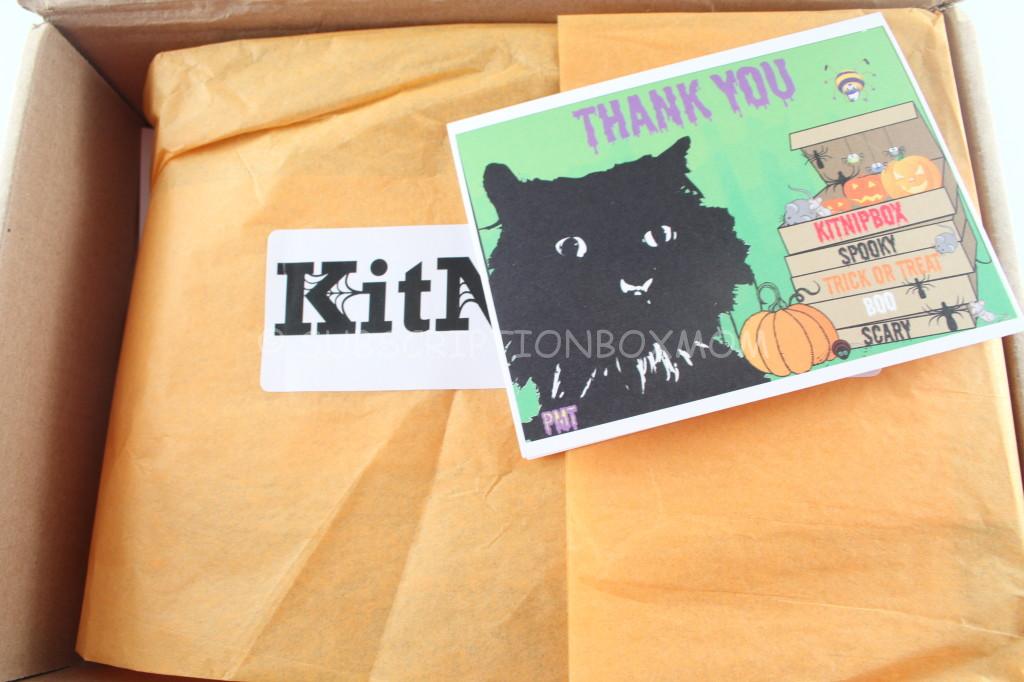 First Look:  KitNipBox had a cute Halloween themed tissue paper and sticker this month.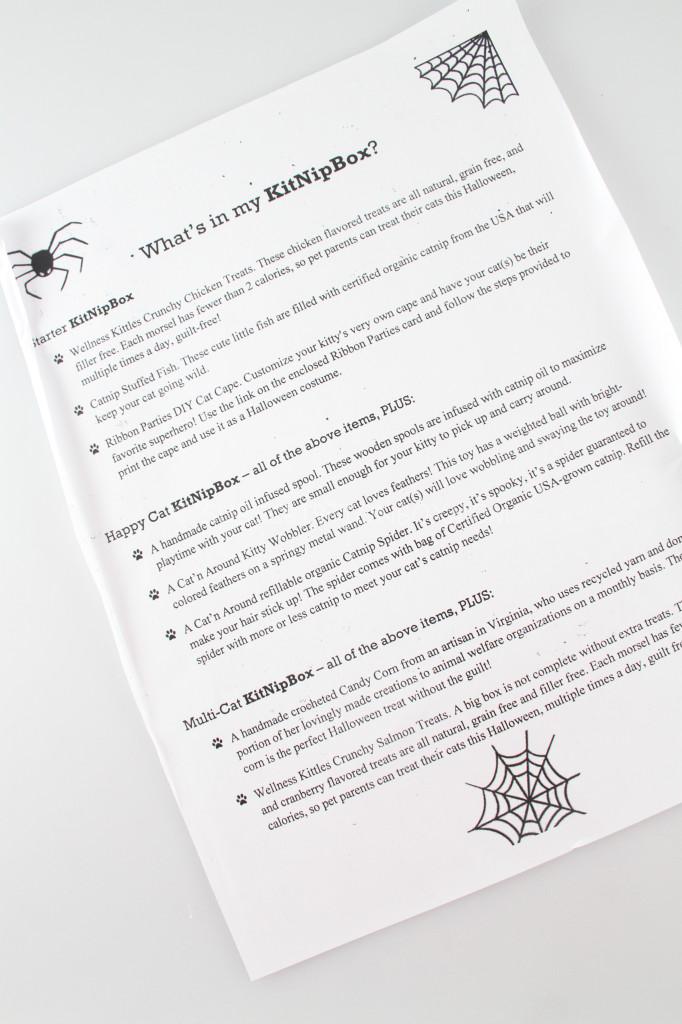 KitNipBox includes an information sheet with all the items in the box.  They post all the items for each different kind of box on there, so you can see what everyone go in their box.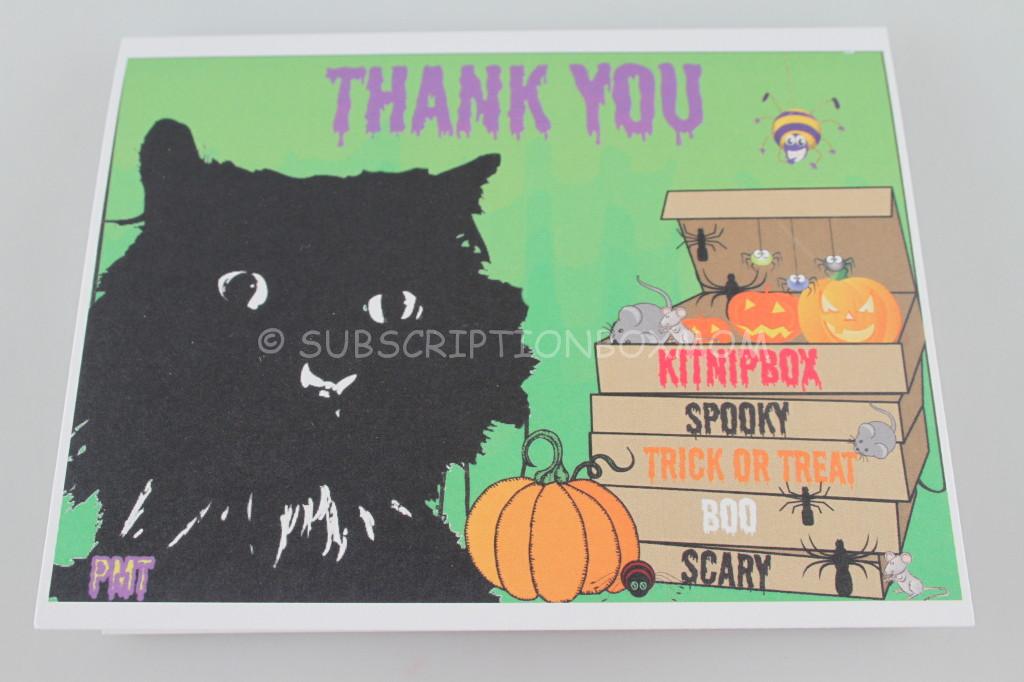 I like that KitNipBox includes a little Thank You note with your box.  This month, it has a little Halloween theme on it.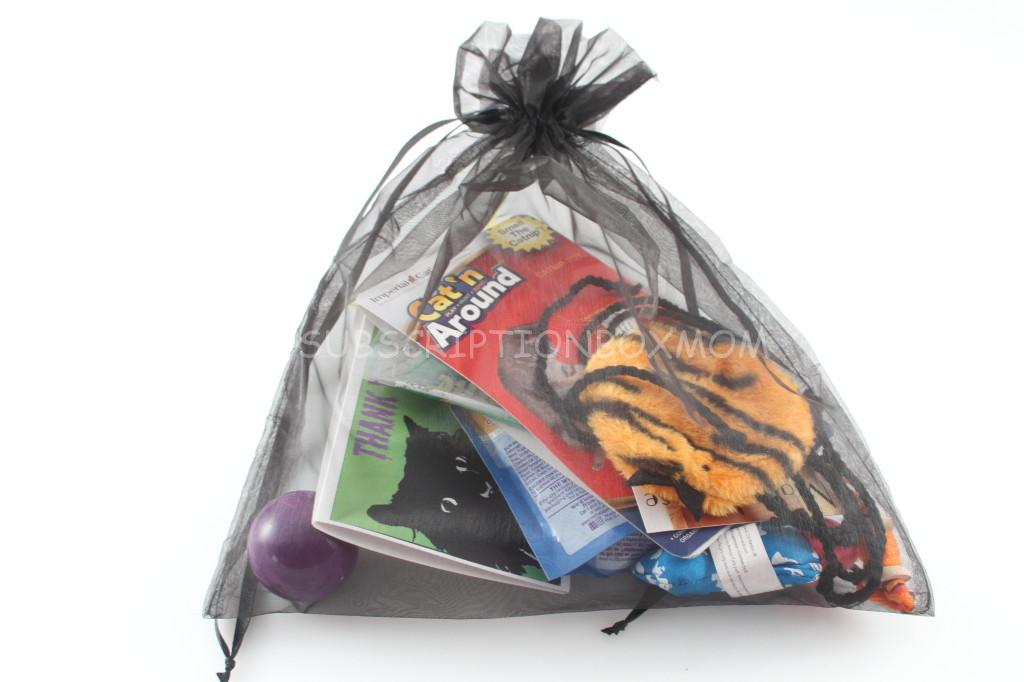 Everything comes in a mesh drawstring bag.  This is also a great way to store your treats each month.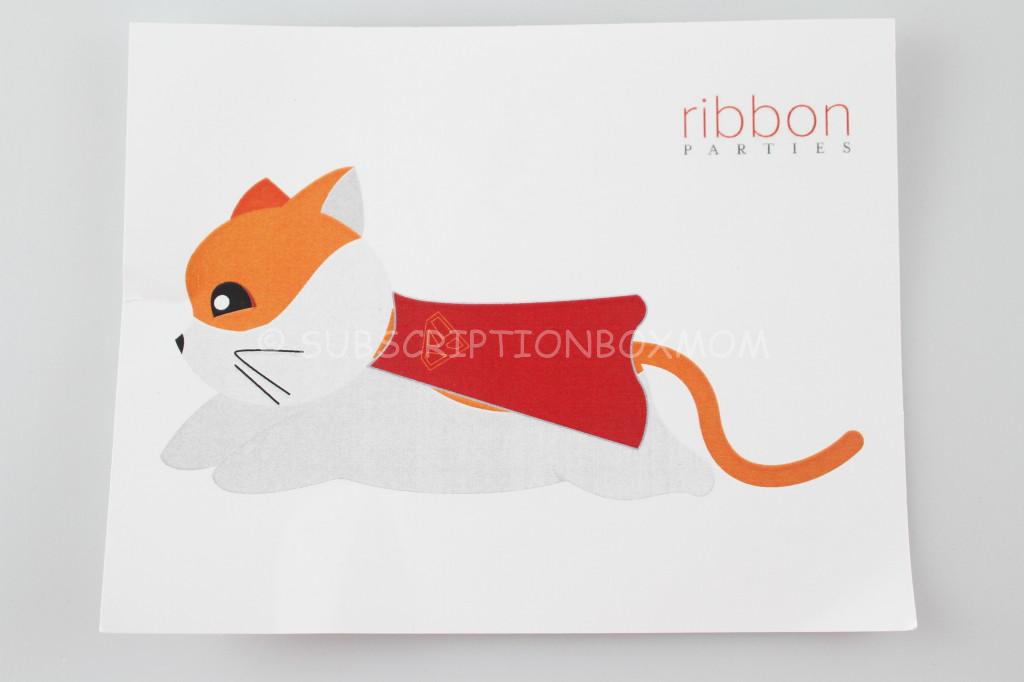 Paper Cape: $5.00 KitNipBox included a coupon code to get a free printable cape for your cat.  There are several capes to choose from, I just have to pick the one I like.  I am not sure if Oliver will actually wear this cape, but it's a cute idea.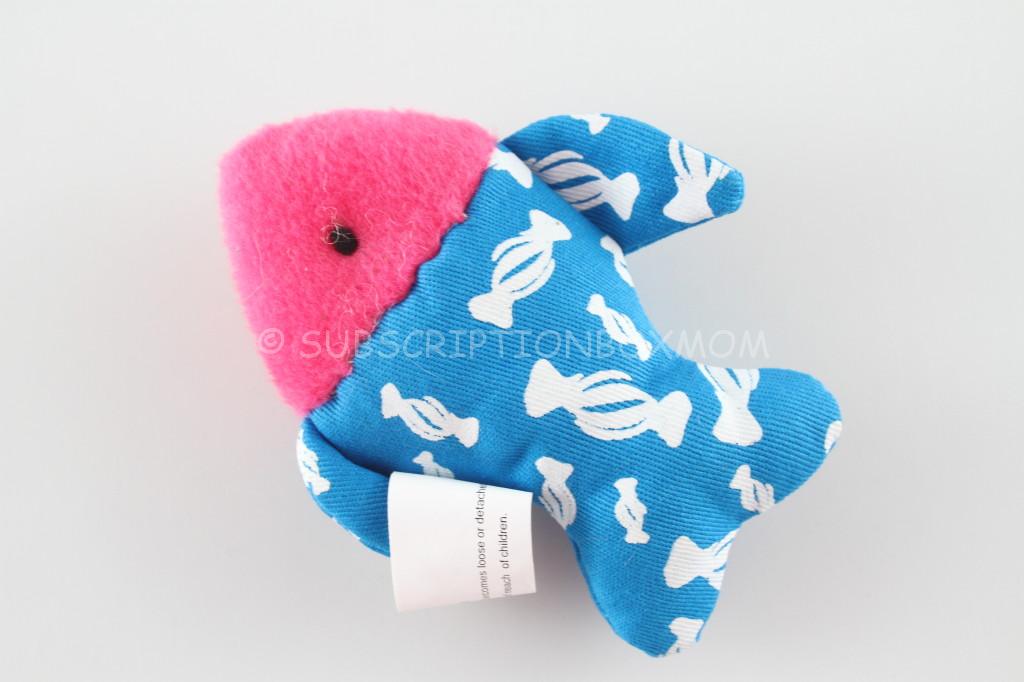 Catnip Stuffed Fish: This is a cute soft fish that is filled with certified organic catnip.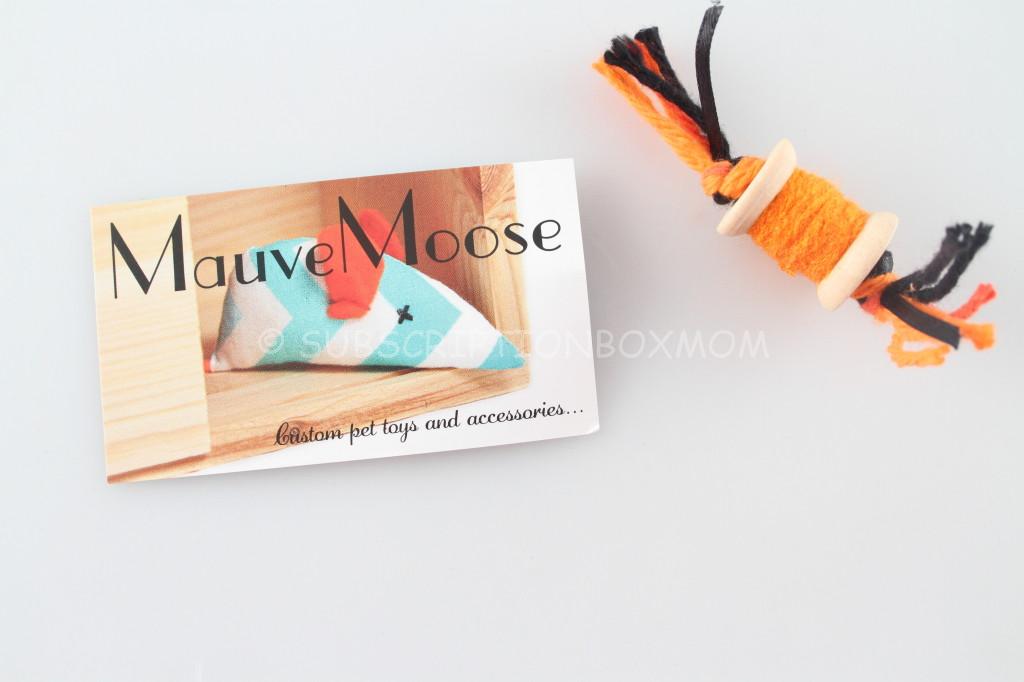 Mauve Moose Spool  Oliver loved this spool.  He loves strings and is always trying to swat one around different placed in the house.  This is small enough to fly across our wood floor too.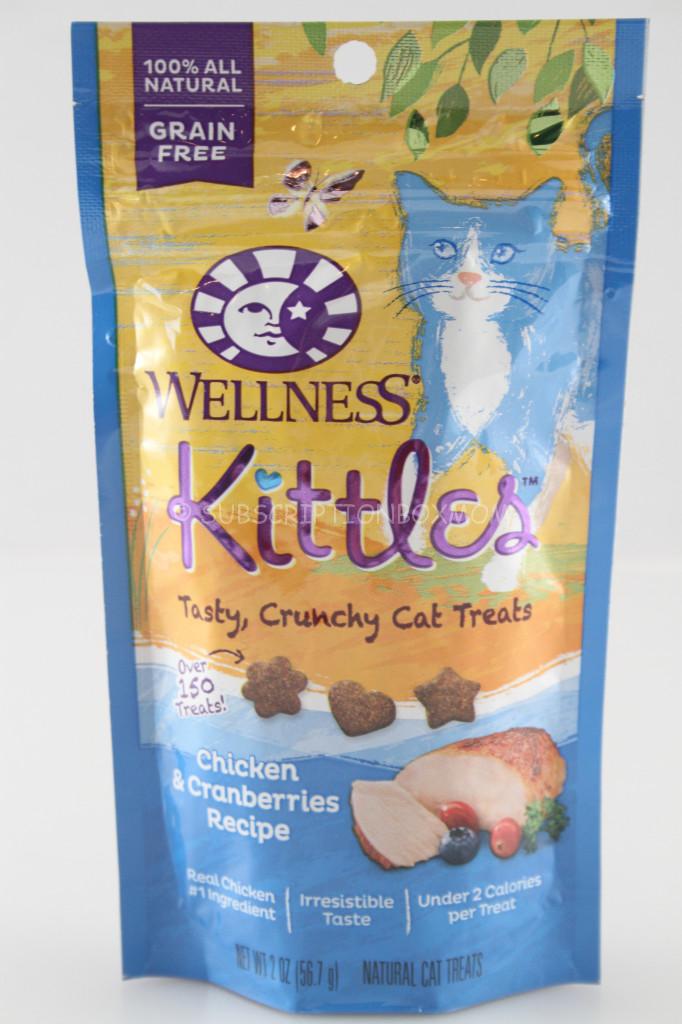 Wellness Kittles Chicken and Cranberries Cat Treat, 2-Ounce
 $4.99 These are grain free, all natural and under 2 calories a treat.  I haven't tried these with Oliver yet, but I will.  I have to space out treats with Oliver, as he has a sensitive tummy.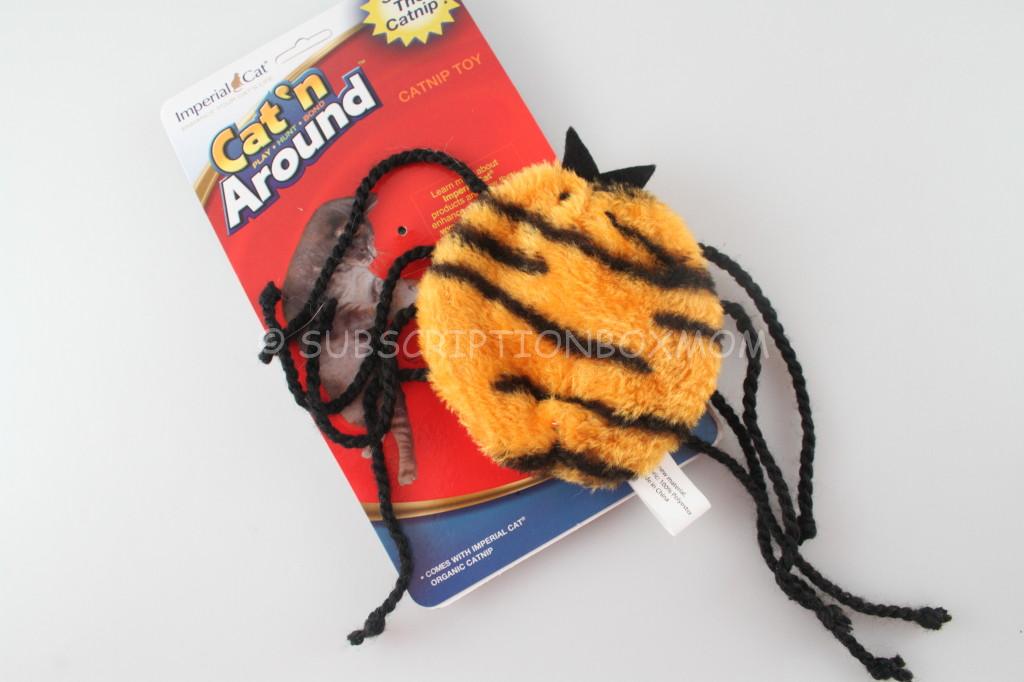 Cat ' N Around Catnip Toy:  This looks like a spider and a tiger (Tiger Spider?).  This toys has long legs to play with and it comes with a packet of catnip to stuff inside.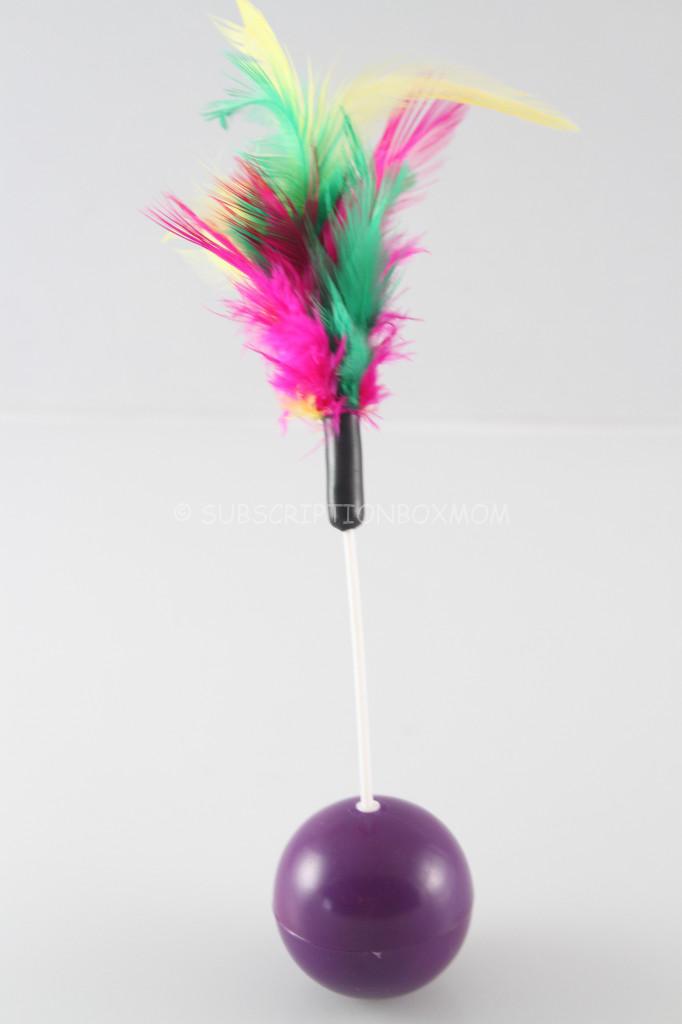 Cat N' Around Kitty Wobbler:  Oliver loves feathers; he eats them, plays with them and just loves to get them everywhere.  Oliver loved attacking these feathers.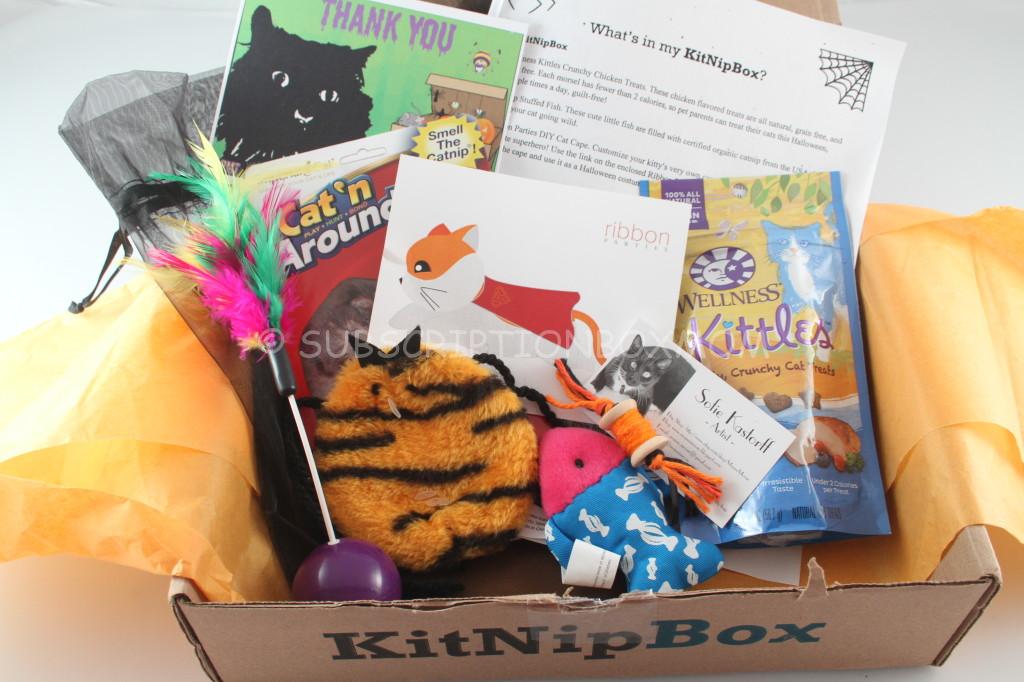 Final Thought: I couldn't get a value on everything in the box, but it's safe to say Oliver loved it.  Oliver played with everything in the box, as I took it out.  This is one of Oliver's KitNipBox.  If you want to try KitNipBox for your cat, click HERE and use the coupon BoxMom15 to save 15% on your first box,  This is an even bigger code than they usually give out!
Do you like FREE SUBSCRIPTION BOXES?  Click HERE to see my free subscription box list.
Do you love giveaways?  Click HERE and see all my current giveaways.
Disclosure: This post contains affiliate links.  I received this box free for review.