July 10, 2014
07/10/14

By Subscription Box Mom

1 Comment
1
Birchbox July 2014 Review – Women + Coupon
Birchbox is one of the first subscription boxes. It is only $10.00 a month and you can earn some amazing rewards. I have subscribed to boxes for over a year, but just recently, subscribed.  Each month you will get a box filled with 4-5 beauty, grooming, and lifestyle samples from both up-and-coming and well known brands. Each delivery will include a mix of categories. Samples are generously sized, with enough product to allow you to figure out if they're right for you.  When you sign up, you fill out a beauty questionnaire, so Birchbox can better pick your products.  You can find your profile by clicking on "Account Settings" in your account. Click "Edit Profile," fill out the questionnaire, and then save your preferences.
So what made me decide to subscribe?  I decided to subscribe based on the amazing points system.  For every 100 points you earn, you get $10.00 to spend in the shop.  There are lots of ways to earn points too!
1.  Subscribe
2.  Review Your Products: You get 10 points for every sample review you complete.  Each box contains 4-5 products, so that is around $5.00 in points you can earn monthly!  This makes the box $5.00 a month.  If you use the 50% off code, this makes your first box FREE.
3.  Shop!: For every dollar you spend in the Birchbox Store, you earn 1 point for each dollar spent on full-size products in the Birchbox Shop.
4.  Refer Your Friends: For every friend you refer to Birchbox, you will earn 50 points for every person you refer!
The Details:
Cost: $10.00 a month
What's in the box? Each month you will get a box filled with 4-5 beauty, grooming, and lifestyle samples from both up-and-coming and well known brands.
When am I billed? When you place your order for the monthly membership, you will be billed for your first Birchbox immediately. For the women's Birchbox, you will be billed on the first day of each month after your first shipment. For the men's Birchbox, you will be billed on the 15th of each following month.
Website: www.birchbox,com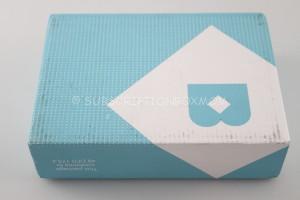 Once again, my Birchbox arrived early this month.  My online account isn't even updated yet.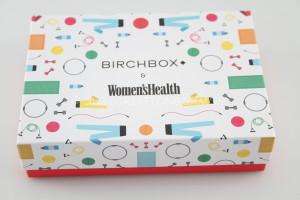 Birchbox teamed up with Women's Health this month, for a special box!
This month's theme was Power Up.  This month is all about powering up your routine!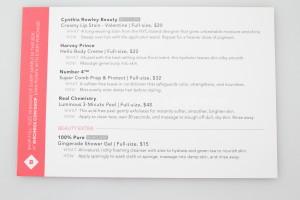 The back of the information card has all the products in the box.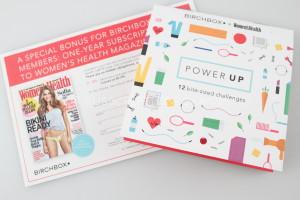 Women's Health gave everyone a free year to Women's Health Magazine.  You can also request a refund in the amount of $9.99!  So before even looking at my samples, I have paid .01 cents for my box!
There was also a booklet of challenges this month.  When you complete them, you can tweet and share to win a trip to NYC!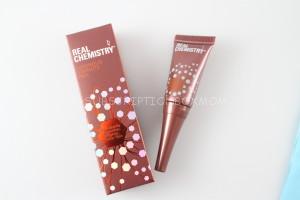 Real Chemistry Luminous 3-Minute Peel $4.80  This is really expensive ($48.00 for 1.7 fl oz)  This is an acid Free face peal gently exfoliates for instantly softer, smoother, brighter skin.  I am really excited to use this and see if it works.  Of course, if it works to well, I will have to pay $48.00 for more, EEK!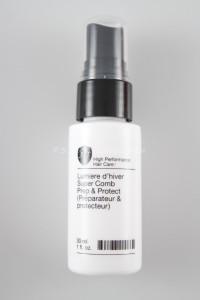 Number 4â"¢ Super Comb Prep & Protect $4.80 This is free of sulfates and is a leave in conditioner that safeguards color, strengthens and nourishes hair.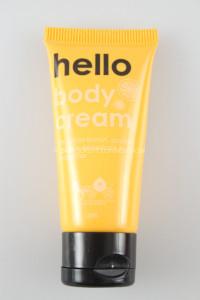 Harvey Prince Hello Body Cream  $1.85: This is a citrus-floral scent and leaves skin smooth!  This smells amazing and I was surprised how smooth my skin feels.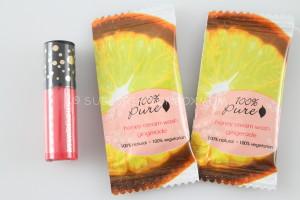 Cynthia Rowley Beauty Creamy Lip Stain $9.39: I like Cynthia Rowley's products.  I was able to pick this lip stain and the color this month. Birchbox is rolling out some customization options for subscribers and I love it.
100% Pure Gingerade Shower Gel (Honey Cream Wash) 2 foil samples: This is the Beauty Extra.  This is all natural and a foaming cleanser with aloe to hydrate and green tea to nurish skin.  The full size is only $15.00, so I hope I love this one.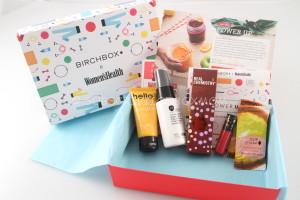 Final Thought: This box had a total value of $30.93.  That is including the $9.99 I will get back in cash!  I can also review all my products and get $5.00 in points, giving my box and even bigger value.  I will say it again, I can't believe it took me this long to subscribe.  Birchbox is a fantastic value and you get some really great products.  If you want to sign up for Birchbox, click HERE and get a year of Women's Health Magazine.
Do you like FREE SUBSCRIPTION BOXES?  Click HERE to see my free subscription box list.
Check out my current giveaways 
HERE
Disclosure: This post contains referral/affiliate links