June 5, 2014
06/05/14

By Subscription Box Mom

0 Comments
0
IBbeautiful June 2014 Subscription Box Review -Tween – Teen Subscription Box
iBbeautiful is a tween and tween subscription box. It is $18.00 for the basic box and $28.00 for the graphic tee box.  iBbeautiful offers an innovative way for tween and teens girls to explore, sample and fall in love with inspiring beauty, accessory + lifestyle products, in the comfort of their own homes.  iBbeautiful doesn't just focus on beauty on the outside, iBbeautiful inspires girls to be their best with their natural beauty – b unique – b happy – b you….and to take that inspiration & pass it on!
The Details:
Cost: Graphic tee box is $28.00/mo and the Basic Box is $16.00/mo
Shipping: $1.95/mo
What's in the box? Each box is filled with fun + inspiring health, beauty & lifestyle items such as custom key chains – notepads – lip gloss – nail art – bracelets – necklaces – wall decals – slumber masks – hair gloss and of course the graphic tee (if the GRAPHIC TEE BOX option is chosen).
When am I charged?  You are charged on the day you sign up, and the same day every month.
How do I cancel?  Email cindy@ibbeautiful.com.  Cancellation requests received after 12:00 EST on the 15th will be processed for the next month.
Website: http://www.ibbeautiful.com/
I received the Basic Box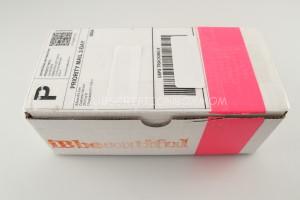 iBbeautiful is ships by USPS and comes in a little box.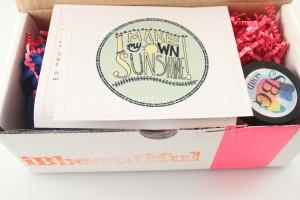 This month's theme was "Make Your Own Subshine".
The theme for this month is "Make Your Own Sunshine".  iBbeautiful encourages girls to make plans for the three months of summer vacation "Don't let anything hold you back".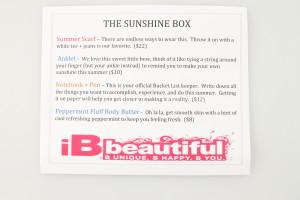 iBbeautiful sent an information card with all the products and the retail value.
Anklet $10.00 iBbeautiful suggests using this anklet as a reminder to make your own sunshine this summer.  Think of it like a string on your finger.  Unfortunately, my anklet was broken.  The little loop that connects the big and little chains came of.  I actually think I have some jump loops around somewhere.  iBbeautiful responded very quickly to my email and offered to replace it.  Since this is a review box, I declined to have it replaced, but I was very impressed with their customer service.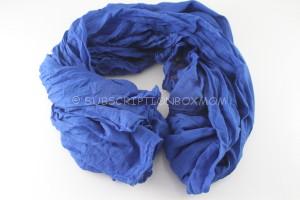 Summer Scarf $22.00: This is a beautiful scarf.  IBbeautiful suggests pairing it with a white tee and jeans.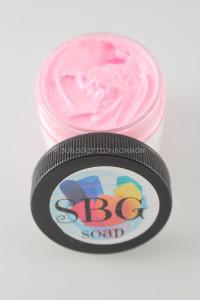 SBG Soap Pink Sugar Body Butter Lotion:  The information card aid it was Peppermint Fluff, but it was a typo, as this is Pink Sugar.  It has a sweet smell, like candy.  I tried it on, and it felt pretty good on my skin.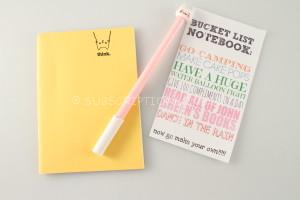 Notebook & Pen $12.00:  This notebook and pen is designed for you to write your bucket list for summer.  I am going to do this.  I often forget to do a few things, and don't realize it till the end of summer.  I thought the $12.00 was a bit steep for the retail value, but it is cute.
FInal thought:  The total value of this box was $52.00 and the purchase price was only $16.00!!  That is a crazy value!  I loved the scarf, it was worth the whole box.  It can be used in so many ways and is so light and comfortable.  This is a great box for tweens and teens!  If you want to try iBbeautiful, click HERE.
Do you love Giveaways?  Click HERE to enter all my Giveaways.
Disclosure: This box was received free for review.  My opinions are my own.