May 25, 2014
05/25/14

By Subscription Box Mom

0 Comments
0
May 2014 Nerd Block Jr – Boy – Toy Subscription Box
May 2014 Nerd Block Jr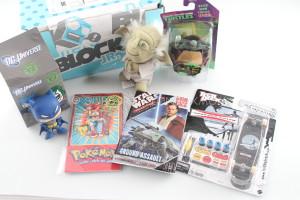 Nerd Block has released a new line of subscription boxes for children, Nerd Block Jr!  It is $13.99/mo plus $6.00 shipping. Nerd Block Jr. is a monthly surprise package just for kids! Shaping tomorrow's nerds today, Nerd Block Jr. is specifically designed for children aged 6-11 (give or take a year) and is filled with toys and games just for them!  There is a huge lack of boxes for older kids, so I was excited to check Nerd Block Jr out.  I also reviewed the Girls Nerd Block Jr HERE  last month, as well as the Boy's Nerd Block Jr HERE.
The Details:
Cost: $13.99 plus $6.00 shipping
What's in the box: Nerd Block Jr. is filled with toys, games, and collectibles from your kids favorite brands including Star Wars, Disney, Adventure Time, My Little Pony, Angry Birds, and many more!
When am I charged? Initially, you will be charged for your first Block at the time you register for your subscription. Then, you will be billed at the beginning of every month for that month's subscription (January block is billed on 1 January). The monthly billing closes on the 8th of the month. 
For example, if you subscribe on January 10th, that payment will be applied to February Block (remember, the closing date for January was the 8th). Your next billing will occur on March 1st for the March Block.

 
If you subscribe prior to the closing date for that month's Block (you subscribe on January 7th or prior) you will be billed immediately for January's Block and your next payment will occur February 1st for February's Block.

The closing date can be found on the homepage (hint: it's the countdown timer).
When does it ship?  Nerd Block Jr. is sent out at the same time as Nerd Block – approximately the 15th of every month, give or take a day. Once your Nerd Block Jr. is shipped, you'll receive an email notifying you of your tracking information! 
How do I cancel? Cancelling a subscription is easy! Just email cancel@nerdblock.com with your name and address, and they will cancel your account. Please note that all orders must be cancelled 24-hours prior to the 1st of every month.
Website: https://nerdblock.com/#nerdblockjr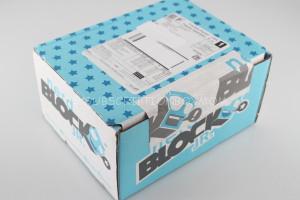 Nerd Block Jr ships from Canada and arrives by USPS.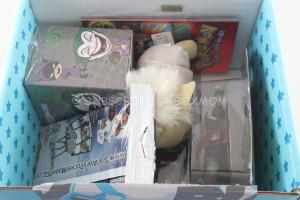 I was excited to see a Yoda in Nerd Block Jr.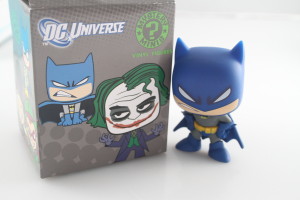 Funko DC Comics: Mystery Mini Figure $6.08 Bateman:  L received an angry Batman.  L likes figures like these and plays with them in his trucks.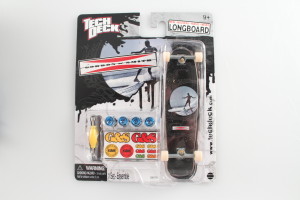 Tech Deck 120mm Longboard $11.50: You use your fingers to make the skateboard move.  Tech Deck also makes ramps and other accessories for these.  This is a big old for L, but he liked it.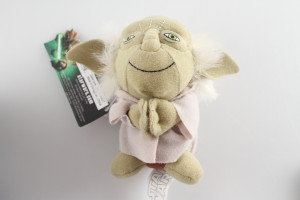 Star Wars Yoda Mini Toy Plush 4″ $8.59:  L loves Star Wars, but he didn't get too excited about this.  I love Yoda, so it is sitting on my desk.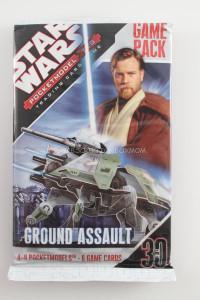 Star Wars Ground Assault Pocketmodel Game Pack $4.27:  These comes with cards with pieces that punch out, to make little models from the Star Wars movie.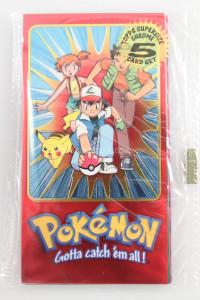 Pokemon Topps Chrome Supersize 5 card set $7.99: This is a 5 pack of Supersize Topps Pokemon cards.  L isn't into Pokemon, so I will give trade these for something else.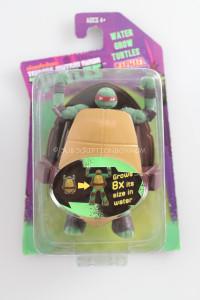 Teenage Mutant Ninja Turtles TMNT Water Grow Turtles, $6.99:  L received Raphael.  This grows 8x's it size in water.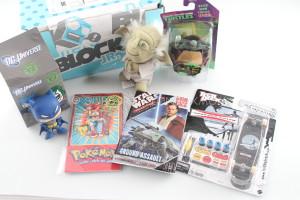 Final Thought: This month's total value is $45.42.  This had a great value and had some fun toys.  L loved the skateboard, DC Universe Batman, and the TMNT the most.  There are not many boxes for the 6-11 age range.  Nerd Block Jr has created a great box. To sign up for Nerd Block Jr, click HERE.
Do you love giveaways?  Click HERE and see all my current giveaways.
  Disclosure: This post contains affiliate links.   I received the box free for review.  My opinions are my own and I was not compensated in any way.