May 6, 2014
05/06/14

By Subscription Box Mom

1 Comment
1
The Holiday Housewife Box – Box of Gifts for Women – New Subscription Box
The Holiday Housewife is a new subscription box for wives, mother's and housewives.  Holiday Housewife was started by Autumn, who realized she was putting herself last.  She designed a box to help women get some pampering.  The Holiday Housewife Box is a monthly subscription service that delivers a box of gifts to you each month.  The box will include 4-5 five items (Chocolate, Novelty, Jewelry ect.) as well as a monthly newsletter featuring a blogger of the month and fantastic recipes
The Details:
Cost: $24.99 (you can pay by Paypal too!)
What's in the box? Each box will have it's own theme ( The Month of May is THINK PINK) the box will include 4-5 five items (Chocolate, Novelty, Jewelry ect.) as well as a monthly newsletter featuring a blogger of the month and fantastic recipes
When does the box ship?  By the 15th of the month.
How do I cancel? Cancellation requires a 30 day notice from your payment date. If your monthly subscription comes out on the 5th of each month you would need to give a 30 notice from the 5th of the month. There are no refunds for one time gifts.  To cancel please send an email to Holiday Housewives with your full name and email address that you used to pay with.
Website: http://theholidayhousewif.wix.com/theholidayhousewife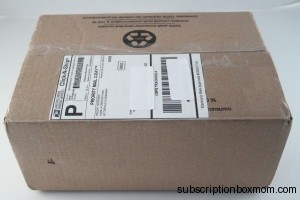 The Holiday Housewife box ships in a cardboard box.  The outside wasn't impressive, but I learned early, not to judge a book by it's cover.
The theme for this month was "Think Pink".  When I first opened the box, I saw pink!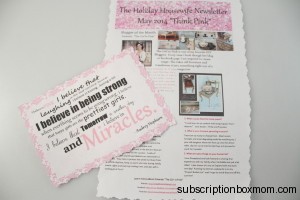 Each Holiday Housewife box includes a featured blogger.  This month the featured blogger is Amanda "The Girl In Pink".  You can visit her blog HERE.  There was also a nice quote by Audrey Hepburn "I believe in pink. I believe that laughing is the best calorie burner. I believe in kissing, kissing a lot. I believe in being strong when everything seems to be going wrong. I believe that happy girls are the prettiest girls. I believe that tomorrow is another day and I believe in miracles."
Make Up Mirror: This is a super cute silver mirror compact.  The top is pink and is covered in rhinestones.  This is so pretty and perfect for my nicer purses.
Wine Glass Tumbler:  This tumbler is so awesome.  It is pink and has a lid and a straw.  You can use this to hold all kinds of drinks.  I would love to keep it, but I am giving this to a friend who would love this more.  This would be perfect for some "adult" beverages too!  Just don't drink and drive.
Rubber Butterfly Ice Tray:  This is rubber, so you can use this for ice, jello, chocolate or even soap (I think),  I want to make some natural fruit and make frozen ice cubes for my water.
Silk Cherry Blossom Body Cream: This smells just like Bath and Body Cherry Blossom lotion.  This moisturizes but doesn't leave my skin greasy.  There is 8 ozs in this bottle, so this will last awhile.
Maxwell House Iced French Vanilla: You add this to 8 ozs of milk to make Iced French Vanilla latte.  I don't drink iced coffee, so I will pass this on to a friend.
Cupcake Wraps:  This are a set of 12 wraps in the pattern blushing blooms.  This will be very cute on some cupcakes.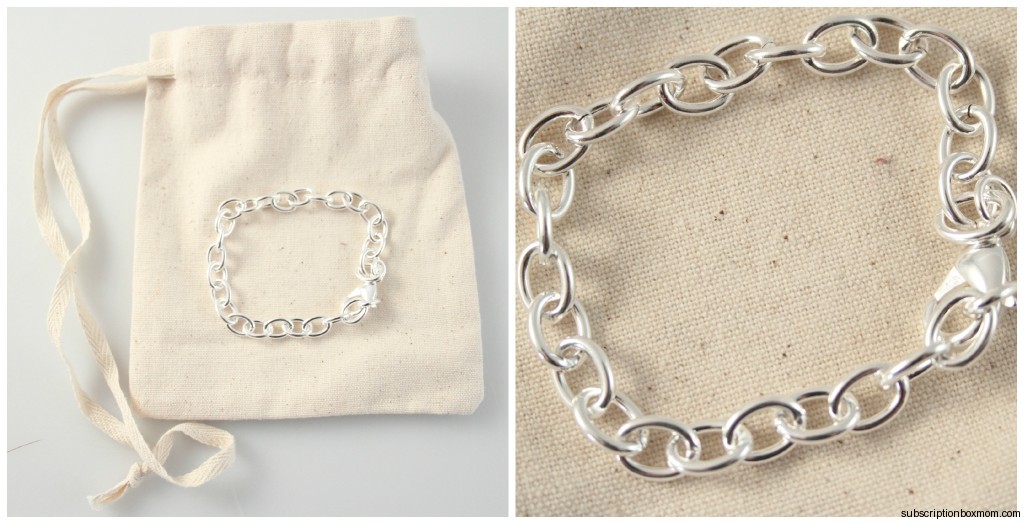 Bonus item:  When you sign up, you will get this beautiful silver bracelet, as a bonus in your first box.
Holiday Housewife included a recipe for Pink Velvet Cupcakes with cream cheese frosting.  I can't wait to try this and use my cupcake wrappers.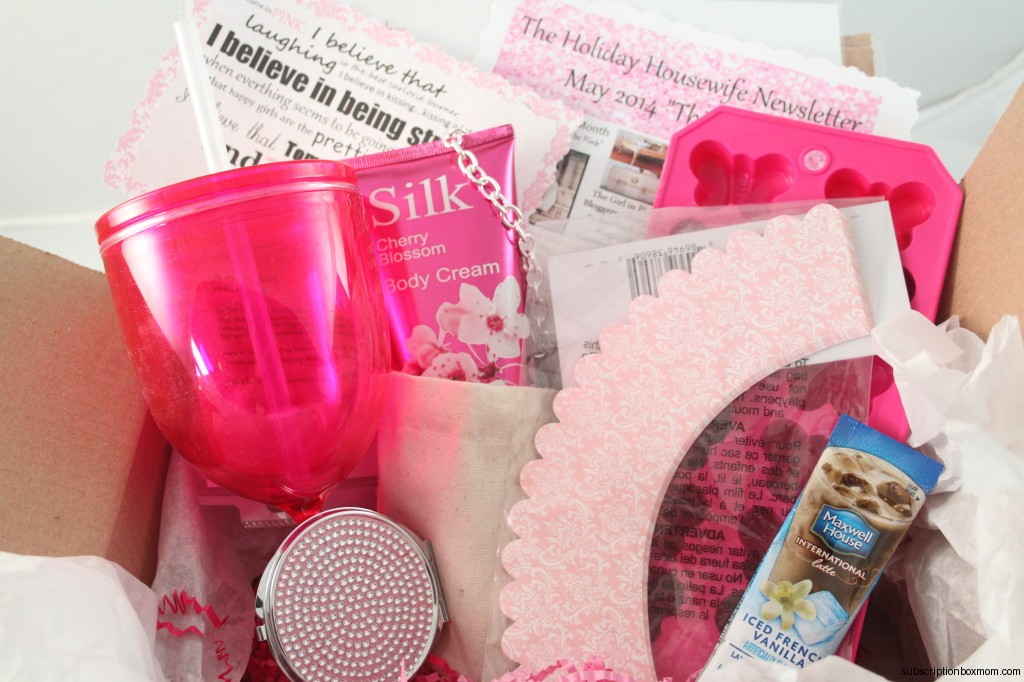 Final Thought;  I LOVED this box.  I love the color pink and this box was filled with so many great things.  I didn't do a price breakdown, because I couldn't find prices for all the items.  I wish there was an information card about each item, but that is a minor detail.  The compact and the wine glass tumbler are my favorite items.  I actually loved everything in the box except the latte drink, as I don't drink them.  The Holiday Housewife Box is a wonderful box or gift for any woman.  If you want to sign up, click HERE.  Don't forget, you get that great silver bracelet free, with your first box.
Do you love Giveaways?  Click HERE to enter all my Giveaways.
Disclosure: I received this box at discount for review.  My options are my own.