February 28, 2014
02/28/14

By Subscription Box Mom

0 Comments
0
Taste Trunk February 2014 -Gourmet Trunk – Discount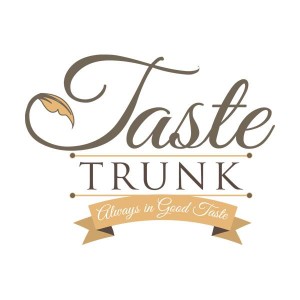 Taste Trunk is a food subscription box. There are four different trunks: Healthy, Gourmet, BBQ, and Sweet. I have tried the BBQ  and Sweet Taste Trunks and both are fantastic!  I wanted something new this month, so I decided to get the Gourmet trunk.  Taste Trunk is $35.00 a month (plus shipping) but you can save 25% on your 1st trunk by using Boxmom25 in the promo code field and putting "Erin Hamm" in the special instructions area
The Details:
Cost: $35.00 a month
What's in the box? Each trunk includes 5-10 products, discount coupons, backgrounds on the companies and amazing recipe ideas.
Shipping: $3.99 a month
Coupon; Save 25% on your 1st trunk by using Boxmom25 in the promo code field and putting "Erin Hamm" in the special instructions area.
When am I billed?: 1st of the Month and each month automatically unless you cancel.
When do I get my box?: Around the 15th of the month
Website: WWW.TASTETRUNK.COM
Contact info: support@tastetrunk.com
---
How do I cancel?: Email them above by the 25th of the month.
Taste Trunk changed their boxes this month.  They now have a faux wood look to them.  I love the new look!  Taste Trunk ships by USPS and comes in a big priority mail box.
 Taste Trunk includes cards for all the products in the box.  They include the background of the companies and recipes.  I love the little extras Taste Trunk includes in their boxes.
 Purely American French Market "18 Bean" Soup Mix $6.50: The original! This award-winning robust soup is like New Orleans itself. A miniature bottle of Tabasco® brand pepper sauce makes it special. Servers 10-12.
Taste Trunk included the recipe for this soup.  To make the soup, you just add water, chicken stock, pepper, ham hock, whole peeled tomatoes, onions, garlic, sausage and chicken breast.  It also came with a Vegetarian version.  The soup looks pretty easy to make.
The Girl and the Fig: Fig & Port Vinaigrette $8.50: The Girl and the Fig is a restaurant in Sonoma.  Taste Trunk included a recipe for their special "Grilled Fig Salad".  My husband loves Vinaigrette dressing, and my kids love salads, so I am going to try to make the Grilled Fig Salad.  I personally don't eat salads, but I know the rest of my family will love it.
New Canaan Farms Blanco River Applekraut $8.00: Slightly sweet apples with cabbage and spices create a wonderful smooth, yet tangy taste you just have to try to appreciate. For a lighter taste on your favorite Rueben sandwich replace the sauerkraut with this Apple Kraut.
I never make sauerkraut, because I don't like the smell.  I think I could stand to smell applekraut, so I am going to try to make Rueben's next week.
 WVM Aioli Garlic Mustard Sauce: $5.00 est price: Garlic lovers will be crazy about this mustard sauce as they watch their hamburgers stand up and applaud. It makes a terrific vegetable dip and is wonderful in salad dressings. With this mustard, you'll want to let your imagination be your guide.   This is gluten free.
Taste Trunk also included a recipe for root vegetable salmon latkes.  This is made to be an appetizer.  I want to try this on some BBQ ribs or some ham.  My husband may take this for his sandwiches.
 Le Caramel Chocolate Caramels $9.38 I don't like regular caramels but these chocolate ones are fantastic.  They are soft, chewy and have a great taste.
 Final Thought:  The Gourmet Taste Trunk for February had a retail value $39.00.  This is right in line with the price of the trunk.  I love the different products in the Gourmet trunk. My husband was excited about all the products in the box.  I think I am going to stick with the Gourmet trunk for a couple of months.  I love that I can incorporate this trunk into my dinners.  You can save 25% on your 1st trunk by using Boxmom25 in the promo code field and putting "Erin Hamm" in the special instructions area, just click HERE to order.
Do you love Giveaways? Click 
HERE 
to enter.
Disclaimer: This box was received free for review.  My opinions are my own.  This post contains affiliate links.