February 25, 2014
02/25/14

By Subscription Box Mom

0 Comments
0
Plated Menu March 3rd – Free Plates – Meal Subscription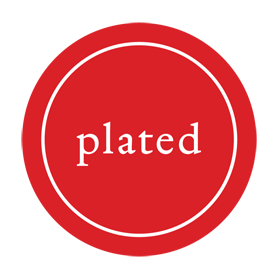 Plated has released their new menu and it looks tasty!  Plated sends everything you need to make a complete dinner.  I am not a great cook, but Plated makes it easy.  I have loved my Plated meals.  Everything arrives fresh and cold!  If you want to try Plated, click HERE and get two plates free (that;s 50% off),  You will need to buy 4 plates total when you order.  You choose what meals you want and when you want them.  You don't have to get a box every week either!    What looks good to you?  If you want to read my last Plated review, just click HERE.
The bold flavor of the rosemary pairs perfectly with the subtle hints of thyme, making this chicken really tasty, and oh-so easy to prepare! Add the side of winter vegetables, braised to perfection, and this recipe will go down in flavor infamy!
This may not be the prettiest dish you ever make, but it will definitely be one of the most flavorful! You will pair traditional Indian spices with butternut squash and tender beef to achieve the perfect blend of Moroccan goodness.
Udon is a great way to impress your dinner guests without spending all day in the kitchen. With tofu, mushrooms, and spinach, this takeout classic is packed with nutrients and has a wonderful flavor.
Casserole doesn't have to be hamburger surprise topped with corn cereal. With broccoli, sweet potato, and fresh shallot, this dish is packed with flavor and antioxidants. This cheesy goodness is great for groups and is a total breeze to prepare!
Berbere is a well-kept flavor secret that is great for seasoning most types of fish and chicken. While this Ethiopian spice blend is bold, it is still mellow enough to be a crowd-pleaser. The wild-caught salmon pairs perfectly with new potatoes and kale, creating a well-rounded, delicious dish!
Coconut curry is one of our favorite meals in the Plated test kitchen. This recipe calls for pan roasted vegetables to add a new dimension to the dish, creating a blend of charred flavor and smooth broth.
This stir-fry is inspired by the classic combination of pork and pineapple. The cabbage off-sets the sweetness of the pineapple and pork, making your plate healthy and delicious. The dish is full of flavor and comes together quickly, making it ideal for your post-work decompression.
If you want to try Plated, click HERE and get two plates free.  What meal are you selecting this week?