February 3, 2014
02/03/14

By Subscription Box Mom

0 Comments
0
House + Marche Review – Southern Nouveau #1- Discount

House + Matche is a new company that sent me this box to review. Every month House + Marche releases a new box filled with the best the south has to offer. They try to pick mom and pop companies with little to no staff. They are not a subscription box. You only buy the box you want. The premier box was filled with products from the southeast!
The Details:
Cost: $55.00
Coupon: Use the code submom5 to save $5.00 on your purchase. Expires Feb 9th.
Shipping: House and Marché ships FedEX ground. At this time, expedited shipping is not available. They currently ship only to the lower 48.
What's in the box? Every month House + Marche will send a box of small batch artisan foods from Tennessee, Kentucky, Georgia, Alabama, The Carolinas and Mississippi.
Website: http://houseandmarche.com/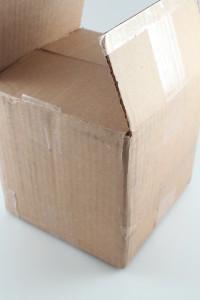 House and Marche shipped by FedEx and arrived in a plain box. There wasn't any branding on the box, other than the name on the return address label.  This will change and there will be branding on future boxes.
I was excited by my first look, as I had every heard of any of the products. The one thing I love about subscription boxes, is finding new and wonderful brands,
House + Marche didn't get their information card printed for this box, so they sent a digital copy.  All future boxes will feature an e-book full of useful information about the items in the box.
Goat Milk Caramel (Retail Value $8.00) This is filled with Chewy Goat Milk Caramel, Toasted Georgia Pecans, and Vanilla-Honey Nougat coated in 39% Organic & Fair-Trade Milk Chocolate. There are two bars in every box. These tasted like a Three Musketeers bar, a Milky Way with pecans thrown it. It had a real gourmet taste and not a junk food candy bar taste.
PERC Coffee (Retail Value $8.00) This is made with PERC Coffee Infused 53% Organic & Fair-Trade Dark Milk Chocolate Ganache & Fluffy Vanilla Bean Nougat coated in 53% Organic & Fair-Trade Dark Milk Chocolate. My husband loved this and said it was smooth, chocolaty and sweet. This didn't have a strong coffee taste, even I liked it.
Spiced Apple & Beer Jam — with Frog Level Brewing "Tadpole Porter" *(Retail Value $11.50): from company "This truly unique condiment is crafted with Haywood County Apples and Waynesville, NC's Frog Level Brewing Co. "Tadpole Porter". Allspice, Star Anise and Vanilla Bean combine with the richness of the porter and sweetness of the apples to create layers of flavor that enhances both savory and sweet dishes. An excellent cheese and charcuterie accompaniment, especially with brie, a perfectly aged white cheddar, or cured meats like salami and prosciutto. To add dimension to a favorite dish try with roasted squash and root vegetables, or as a glaze over pork or turkey."
C and I tried this on toast and loved it. The beer part had me concerned, but it just tasted like a spiced apple jam. We didn't try it as directed, but it was really tasty just on toast. C really loved it and began singing "In the Ayre" by Flo Rida and Wil.i.am. Note: if you are new to the song, it has a line about "this is my jam". My husband is nutty, but I love him.
Colonial Tea – Bohea Tea Tin (Retail Value $12.00) from the company " A black tea blend of pekoe, orange pekoe, and souchong (lightly smoked) tea leaves. Bohea (pronounced "Boo-Hee") was the most popular tea among the colonial Americans and for a time the word bohea was even substituted as the word for tea in general. In colonial times, this tea was typically a blend of cheaper grade teas, although it was considered a high quality tea. "
C is the resident tea drinker in this house. C tried it and wasn't a fan. C says "this is not my cup of tea".
PERC Coffee Kimel estate AA Papua New Guinea (Retail Value $14.00) PERC is located in Savannah, Ga, but this coffee comes from the Wahgi Valley in Papua New Guinea, The tasting notes describe this coffee as: malt, dynamic and plum tart. I am not sure how that all works together, but it smells amazing. PERC carries coffees from all over the world! C loved the smell!
Final Thought: The total value of this box was $53.50. I loved the selection of foods for this box, minus the tea. Since all of these foods are small batch/mom and pop foods, you would pay much more than shipping. The candy bars were really tasty. What do you think of House + Marche? I like that there is no subscription commitment and you buy what you want. If you want to try House + Marche, click HERE and use the code submom5 to save $5.00 on your purchase. Expires Feb 9th.
Disclosure: I received this box free for review. I was not compensated in any other way. My opinions are my own.