October 4, 2019
10/04/19

By Subscription Box Mom

0 Comments
0
Learning Crate September 2019 Review + Coupon
Disclosure: This post contains affiliate links. I receive a commission from my links.
Learning Crate is an educational subscription for children Kindergarten through sixth grade. Boxes are $24.99 and include a personalized box of 7 to 10 items in the box. When you sign up, you will fill out a survey about your child's interests. You can fill out specific subjects that your child is likes and their hobbies. There are also boxes to give more details about your child.
The Details
Cost: $24.99
What's in the box? Each box will contain a personalized box of 7 to 10 items.
Coupon: Use the coupon LEARN to save 10% on your subscription.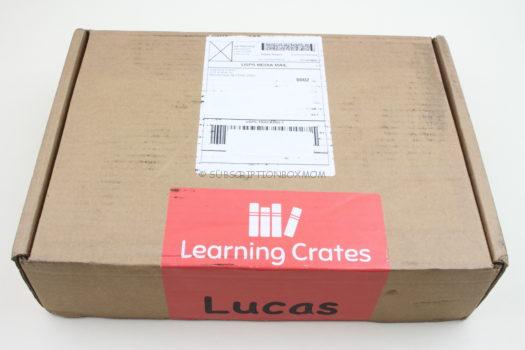 Learning Crates has a new look. Now everything comes in a brown box with a personalized sticker that seals the box.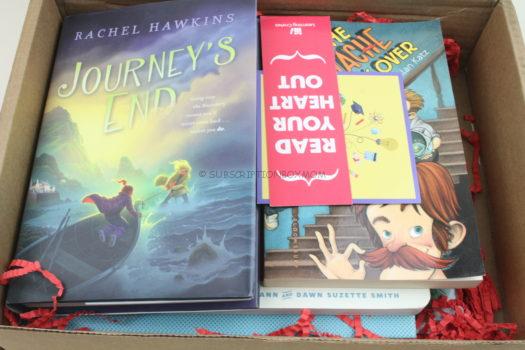 First Look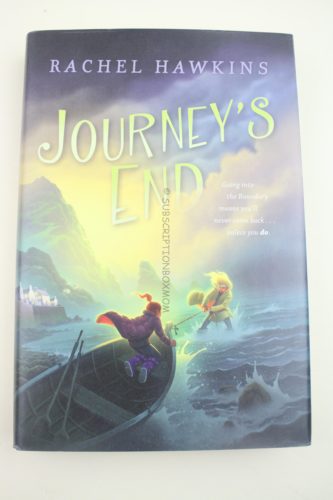 Journey's End by Rachel Hawkins $10.99 This fiction book combines adventure and Science. It looks like an interesting book.
The town of Journey's End may not literally be at the end of the world, but it sure feels like it to Nolie Stanhope. Spending the summer with her scientist father in the tiny Scottish village isn't exactly Nolie's idea of a good time, but she soon finds a friend: native Journey's Ender Bel McKissick. 
While Nolie's father came to Journey's End to study the Boundary–a mysterious fog bank offshore–Bel's family can't afford to consider it a threat.  The McKissick's livelihood depends on the tourists drawn by legends of a curse. Still, whether you believe in magic or science, going into the Boundary means you'll never come back. …Unless you do. Albert Etheridge, a boy who disappeared into the Boundary in 1914, suddenly returns–without having aged a day and with no memory of the past hundred years. Then the Boundary starts creeping closer to the town, threatening to consume everyone within. While Nolie's father wants to have the village evacuated, Bel's parents lead the charge to stay in Journey's End. Meanwhile, Albert and the girls look for ways to stop the encroaching boundary, coming across an ancient Scottish spell that requires magic, a quest, and a sacrifice.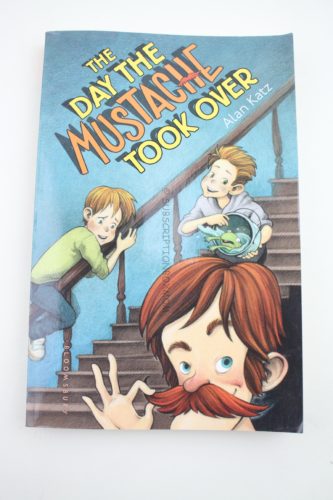 The Day The Mustache Took Over by Alan Katz $2.00 This book is about twin brothers who have trouble with finding a sitter. Finally, they meet "Murray Poppins", who ends up changing everything.
David and Nathan are twin brothers who just can't seem to keep a babysitter around for long–they've had 347 after all. Or is it 734?
Either way . . . there's got to be someone who can handle these two. Enter: Martin Healey Discount, or "Murray Poopins" as the boys dub him. When they first meet, Martin is all business–well, business and a very bushy mustache. The boys must brush their teeth and clean their rooms and there is absolutely no television allowed. But is there more to Martin than meets the eye? When David and Nathan's parents leave, the twins aren't the only ones acting like children . . .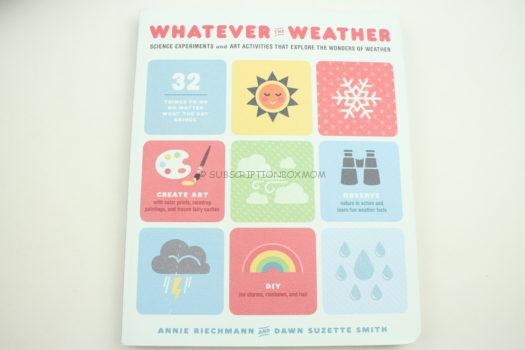 Whatever the Weather: Science Experiments and Art Activities That Explore the Wonders of Weather by Annie Riechmann $14.01 My son loves the weather and working on projects. He has been taking this to school for several days.
Don't mourn a rainy day; instead, use it as a leaping-off point for outdoor adventures! The weather around us offers a perfect starting point for exploring the wonders of nature. The engaging science experiments and open-ended art activities in this book aim to give children ages four to eight a basic understanding of the science behind the weather that they experience each day, while also encouraging creativity, questioning, and a spirit of curiosity—perfect for budding naturalists. Full of accessible information about weather science and the way things work, this hands-on guide to exploring the natural world will inspire a sense of wonder and adventure—no matter what the day brings.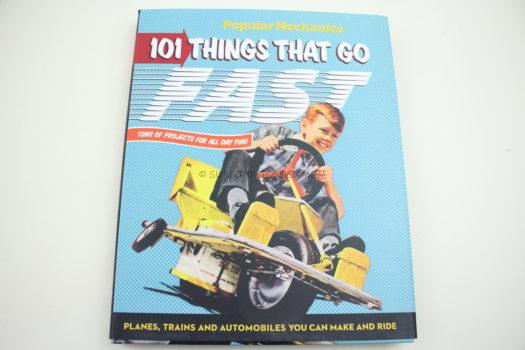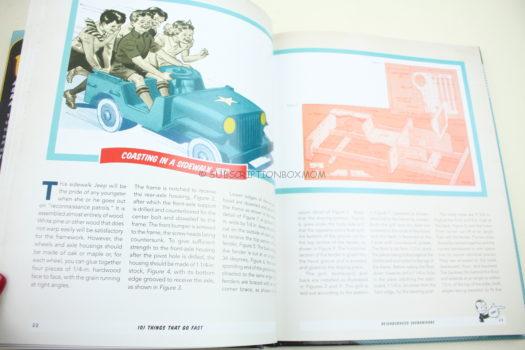 Popular Mechanics 101 Things That Go Fast: Planes, Trains and Automobiles You can Make and Ride Hardcover by Popular Mechanics $10.99 My son loves reading factual things and doing projects. My son has found several projects in the box that interest him.
These 101 classic projects from the pages of Popular Mechanics will bring out the kid in everyone! Go full speed ahead with these wonderful things to build, from a Motor Car, Motorcycle-powered Catamaran, and Ferris Wheel to a Spring-propelled Toy Seam Engine and an entire Electric-Locomotive Model and Track System. You'll find Aquatic Pursuits; Winter Sports; and Backyard Shenanigans; as well as great Go-Go Gadgets and Games. And now the beautiful vintage illustrations that readers love appear in glorious full color, showcased in an oversize hardcover.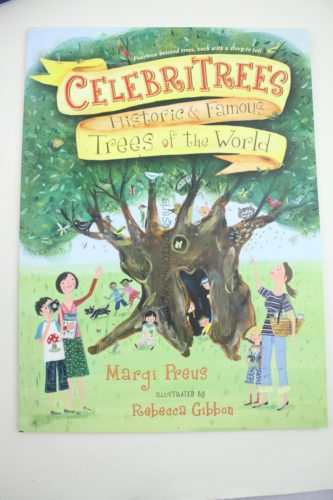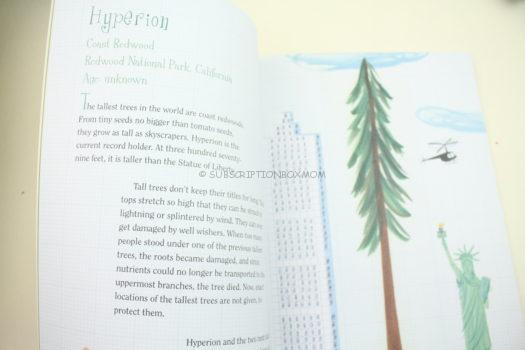 Celebritrees: Historic & Famous Trees of the World by Margi Preus $13.64 This book lets young readers know all about famous trees. This is an interesting book and my son has been having fun reading it.
Some trees have lived many lifetimes, standing as silent witnesses to history. Some are remarkable for their age and stature; others for their usefulness. A bristlecone pine tree in California has outlived man by almost 4,000 years; a baobab tree in Australia served as a prison for Aboriginal prisoners at the turn of the twentieth century; and a major oak in England was used as a hiding place for Robin Hood and his men (or so the story goes…).
The fourteen trees in this book have earned the title "Celebritrees" for their global fame and significance. Both in fact and in legend, these fascinating trees remind us not only how much pleasure trees bring, but what they can tell us about history.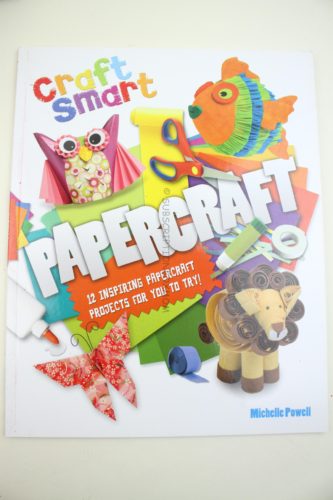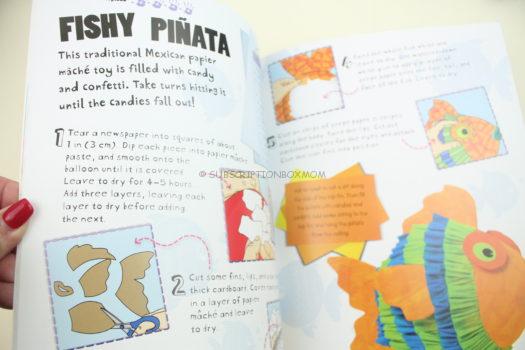 Craft Smart Papercraft $6.99 This book is filled with various paper crafts that your child can complete. This is a great book too keep on hand with they come to you saying "I'm Bored".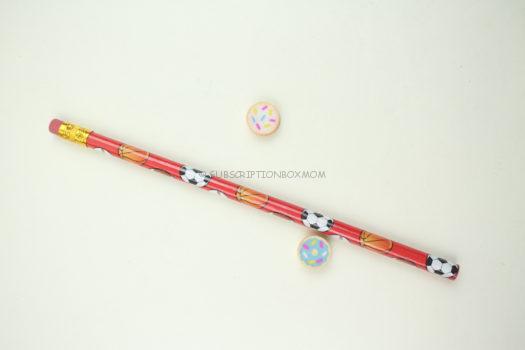 My son received two erasers and a pencil in his box.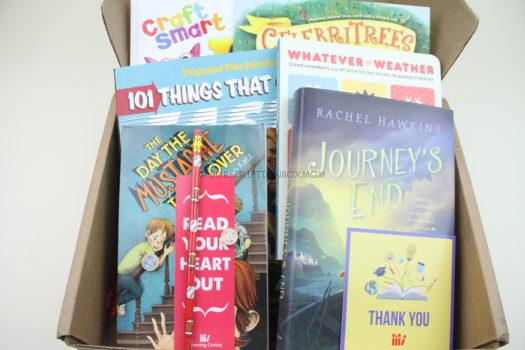 Final Thought: This box had a total value of over $58.69. Overall this was another good box. The weather book was my son's favorite book in the box. If you want to subscribe, use the coupon LEARN to save 10% on your subscription.
Do you like FREE SUBSCRIPTION BOXES?  Click HERE to see my free subscription box list.
Check out the NEW Subscription Box Directory
You can see my FULL coupon list HERE