July 10, 2019
07/10/19

By Subscription Box Mom

0 Comments
0
Learning Crate June 2019 Review + Coupon
Disclosure: This post contains affiliate links. I receive a commission from my links.
Learning Crate is an educational subscription for children Kindergarten through sixth grade. Boxes are $24.99 and include a personalized box of 7 to 10 items in the box. When you sign up, you will fill out a survey about your child's interests. You can fill out specific subjects that your child is likes and their hobbies. There are also boxes to give more details about your child.
The Details
Cost: $24.99
What's in the box? Each box will contain a personalized box of 7 to 10 items.
Coupon: Use the coupon LEARN to save 10% on your subscription.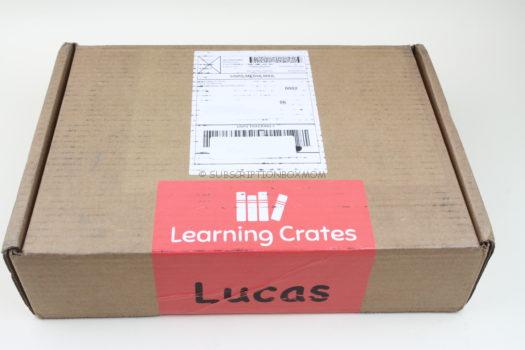 Learning Crates has a new look. Now everything comes in a brown box with a personalized sticker that seals the box.
First Look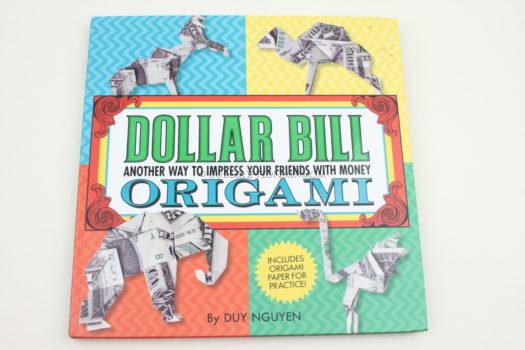 I received the book last month, but mine was damaged. This one is in perfect condition and I am impressed with the customer service.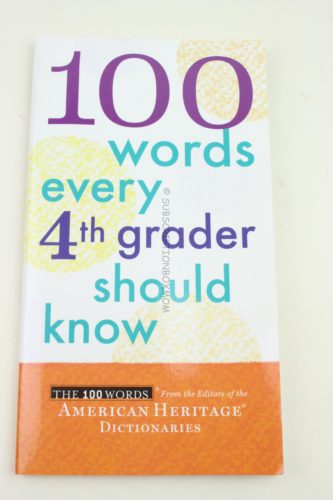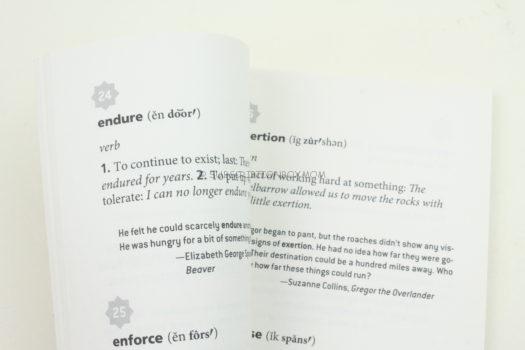 100 Words Every Fourth Grader Should Know by Editors of the American Heritage Dictionaries $6.95 My son is going into 4th grade, so this is a great book to read over the summer. The book is filled with various words and definitions that kids need to know.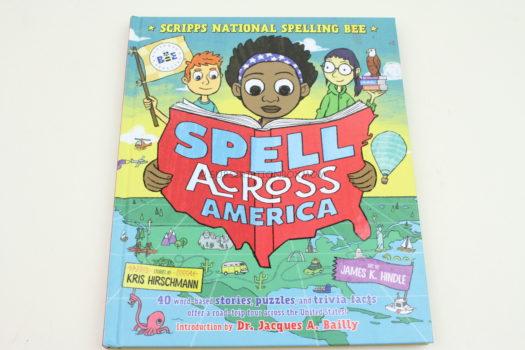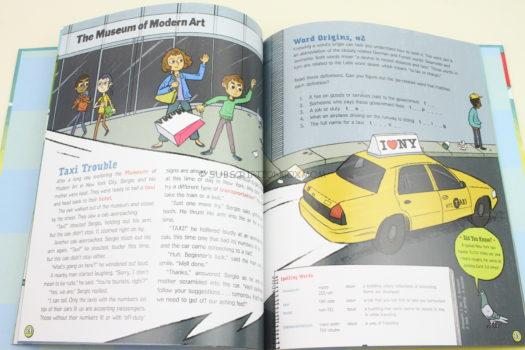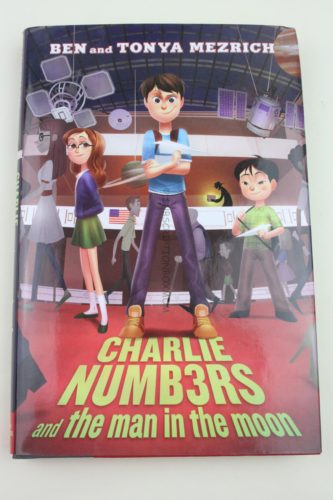 Charlie Numbers and the Man in the Moon (The Charlie Numbers Adventures) by Ben Mezrich $11.89 My son loves math, so I think he is really going to enjoy this book. I think it's on the AR list, so he can earn points at school for it too.
Charlie is recruited to use his mathematical prowess to discover what happened to a box of stolen moon rocks in this follow up to Bringing Down the Mouse. Charlie Lewis is really good at math. So good, that he's approached by a mysterious woman who needs his help. The woman is carrying an incredible item: an actual moon rock, one of the most valuable objects on Earth, and she's investigating the theft of a box of moon rocks from NASA's vault at the Johnson Space Center, and believes the stolen rocks are now in the possession of a former astronaut.
Although she claims to work at NASA, Charlie suspects she is something else—but he decides the adventure is too good to pass up. Charlie and the whiz kids go undercover by entering the Smithsonian Air and Space Museum's paper airplane contest, and head down to the nation's capital. Working together, they master the principles of aerodynamics, wind science, and gravity to excel in the competition.
Charlie must decide how far he'll go to solve the mystery of the stolen moon rocks; is he willing to betray a new friendship? Or has he unwittingly been drawn into something even bigger than some missing chunks of the moon?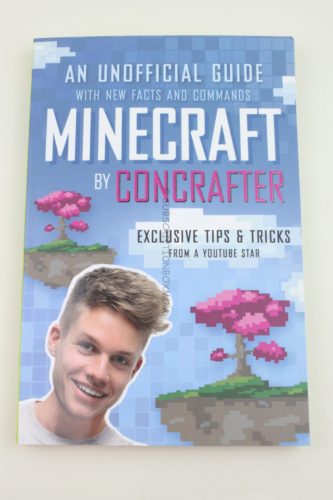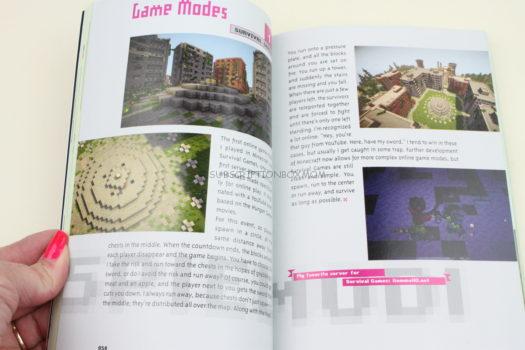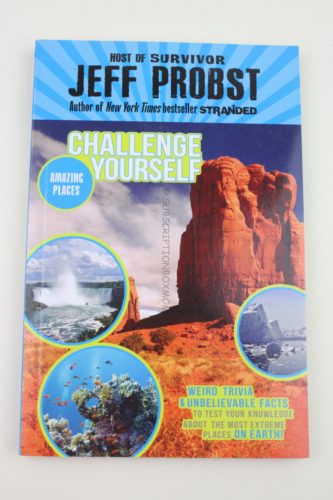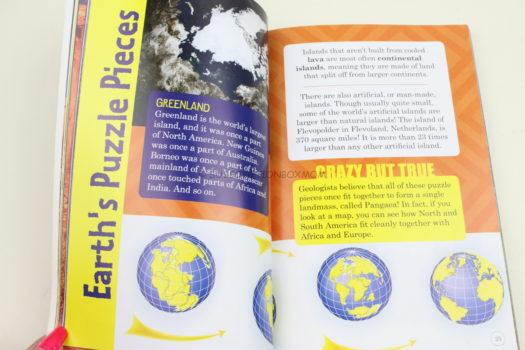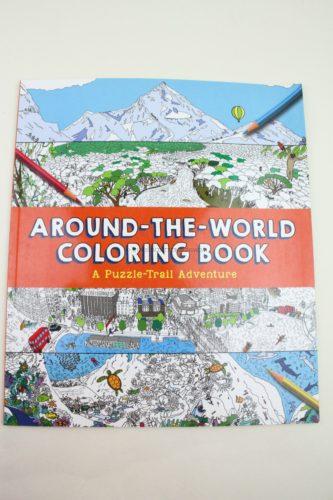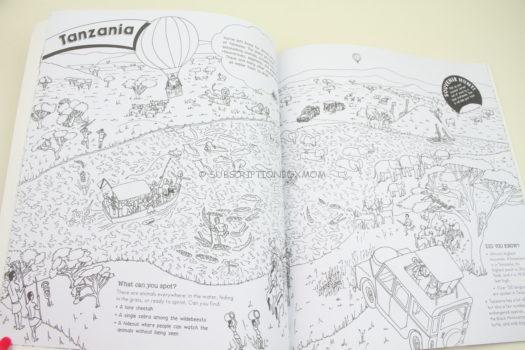 Around-the-World Coloring Book Paperback by Sterling Children's $7.04  This coloring book takes your child all over the world and includes interesting facts. Just grab some colored pencils and get coloring.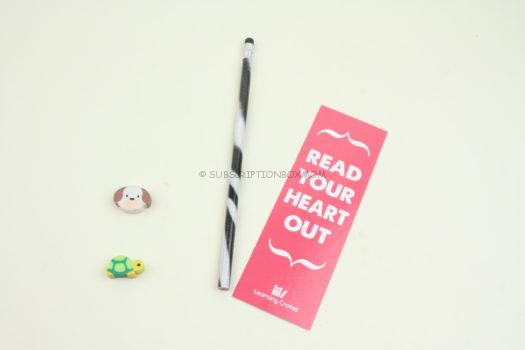 Bookmark, Pencil, and Erasers Each box comes with a bookmark, pencil and a few small erasers.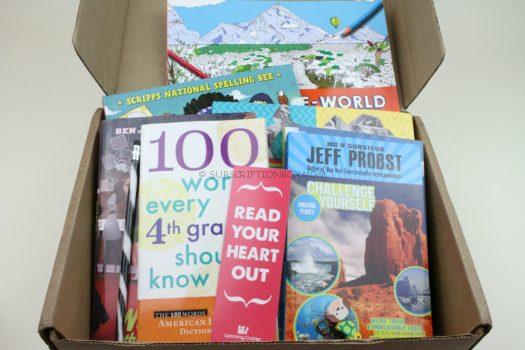 Final Thought: This box has a total value of $52.44. My son loved the Minecraft book and the world trivia box the most. I love that there were some educational books. If you want to subscribe, use the coupon LEARN to save 10% on your subscription.
Do you like FREE SUBSCRIPTION BOXES?  Click HERE to see my free subscription box list.
Check out the NEW Subscription Box Directory
You can see my FULL coupon list HERE