May 20, 2019
05/20/19

By Subscription Box Mom

0 Comments
0
May 2019 Love with Food Deluxe Review + Free Box
May 2019 Love with Food Deluxe Review. Disclosure: This post contains affiliate links.
Love with Food's theme for the May 2019 box is "Good Food Good Mood".Love with Food is a snack subscription box that sends snacks that are organic or all-natural, GMO-free, gluten-free or free of artificial junk.
 The Tasting Box is $9.99/month with free shipping and contains eight or more snacks.  The Deluxe version that features 16-20 snacks and is $19.95/month (free shipping).  For those on a gluten-free diet, the gluten-free box contains 8-12 snacks for $24.50/month.  Keep reading to the end of the review for a coupon to save on a Love with Food subscription.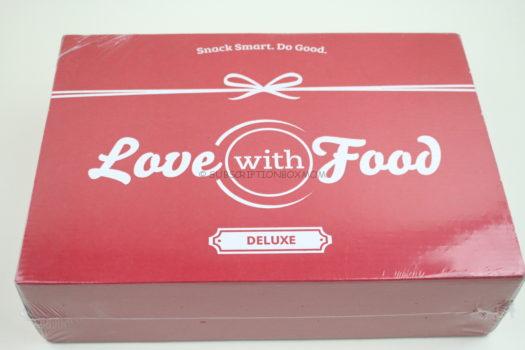 The deluxe Love with Food box ships in a large red box.
First Look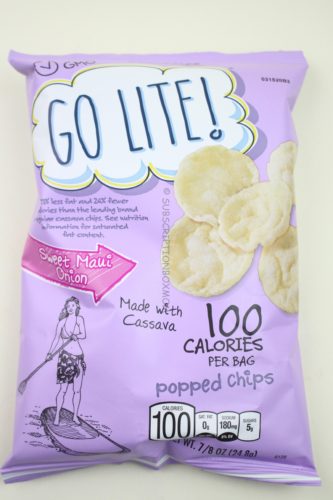 Go Lite! Sweet Maui Onion Chips I love the flavor of these chips. These are made with Cassava and have 100 calories in the bag. They have 71% less fat and 26% fewer calories than regular cassava chips.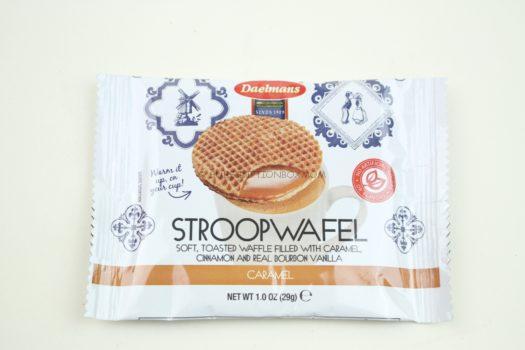 Stroopwafel This wafel is filled with caramel, cinnamon, and bourbon vanilla.  These are amazing when they are headed up. We got mini stroopwafels last month (different brand), so I was surprised to see the same type of food again.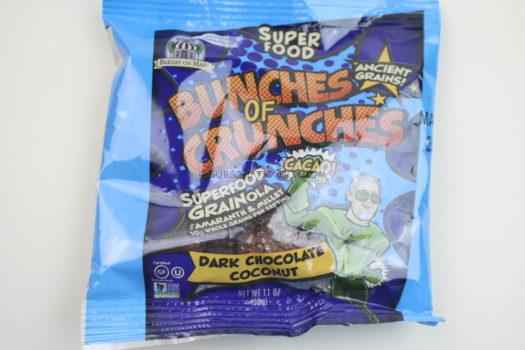 Bakery On Main Bunches of Crunches Granola These little clusters are made with dark chocolate, coconut, almonds, sesame seeds, and sea salt! They look super tasty and they are vegan, gluten-free and non-gmo.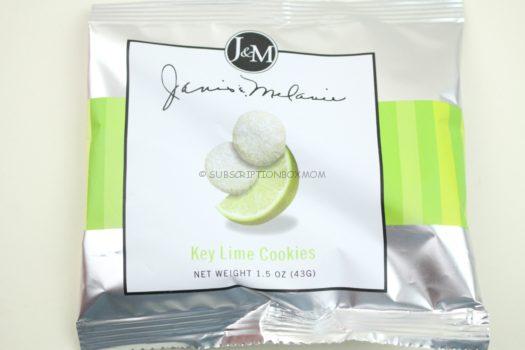 J+M Foods  Original Key Lime Cookies The key lime cookies are covered in powdered sugar and have just the right amount of lime. These are good, but I prefer the company's cheesy snacks over these.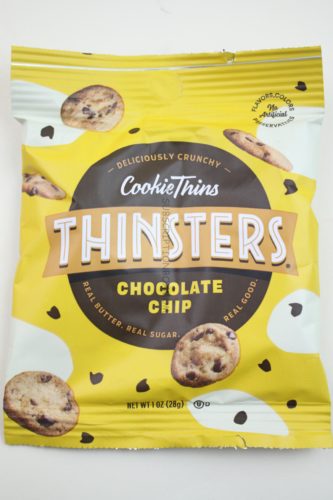 Cookie Thins Thinsters Chocolate Chip Cookies You can eat chocolate chip cookies without all the calories. There are 120 calories in the bag, peanut free, non-gmo and is made with real dark chocolate.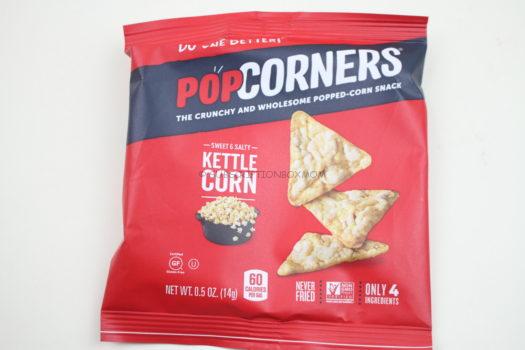 PopCorners Kettle Corn Popped-Corn Snack Our family loves anything popcorn, even these Popcorners chips. These taste like kettle corn in a chip form.
Crunchsters Barbeque Sprouted Protein Snacks This is a mix of sprouted mung beans, sunflower oil, maple sugar, paprika, smoked salt, chilies, and garlic. I really enjoyed this snack. It had the right amount of sweet and spice.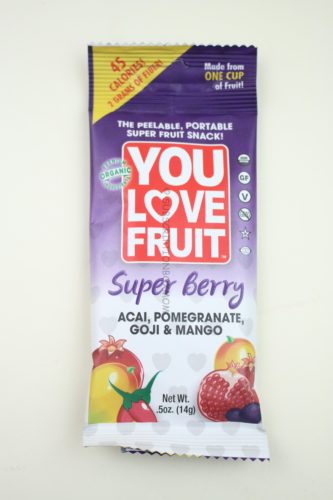 You Love Fruit Super Berry Fruit Snacks My son loves these fruit snacks.  These are made with acai, pomegranate, goju, and mango. It's organic, so it healthier than many other sugar-loaded treats.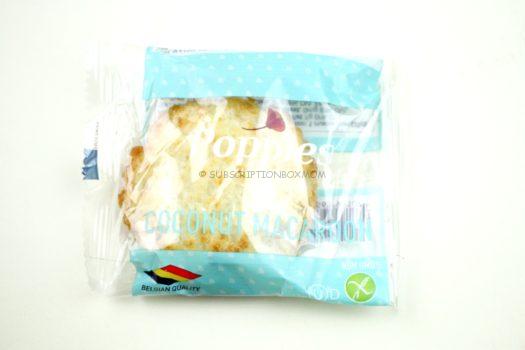 Poppies Coconut Macaroon My parents love coconut macaroons, so this one is going in our babysitting box. When my parents watch my kids, I make sure there are plenty of snacks they love.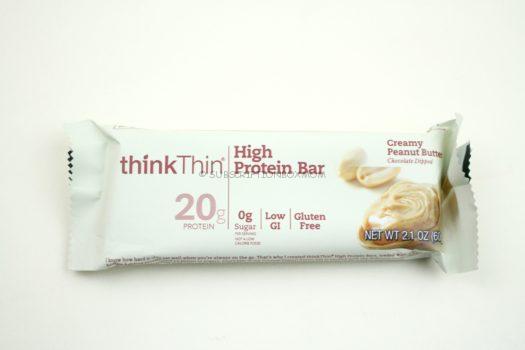 thinkThin High Protein Bar Creamy Peanut Butter While I am not a fan of bars, I like thinkThin bars are one of the best protein bars out there. This one has 20grams of protein and 0 sugar!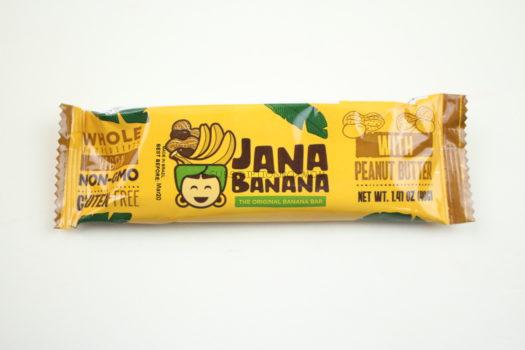 Jana Banana Bar with Peanut Butter It basically tasted like a very ripe banana. You can't taste the coconut. It has a very natural taste. You mainly taste the banana, with bits of peanut butter thrown in. It's a great combination and it's paleo, vegan, non-gmo and gluten-free. This has 4 grams of protein and 2 grams of fiber.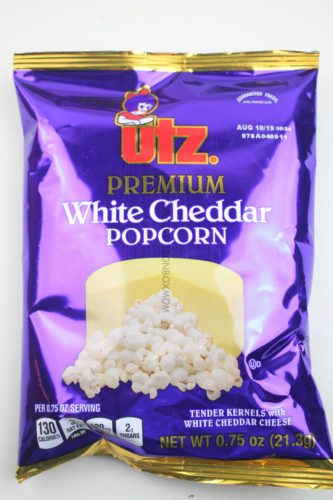 Utz Premium White Cheddar Popcorn Our whole family loves popcorn. My oldest son and I love white cheddar popcorn and this was some of the best kind we have had. I hope this turns up in the Love with Food store because I need more!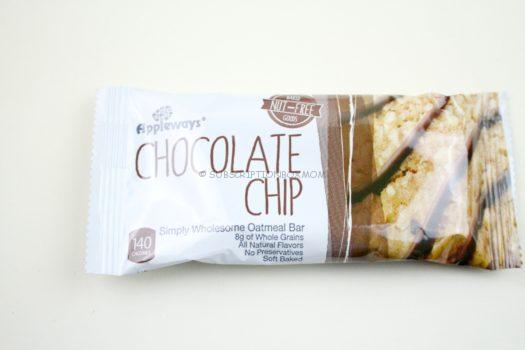 Appleways Chocolate Chip Oatmeal Bar I have received numerous flavors of these Appleways and they are all delicious. This made a great treat after dinner. It's 140 calories and made with without preservatives.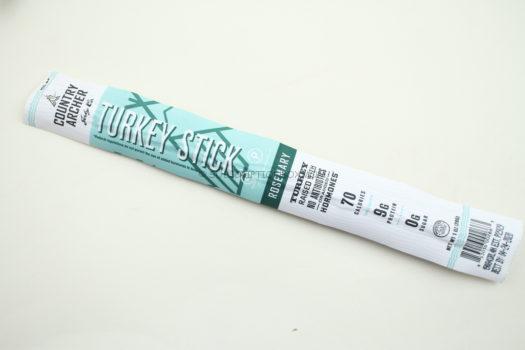 Country Archer Turkey Stick This was my favorite snack in the box. It has 70 calories, 9 grams of protein and 0 sugar. I really loved this and would love to grab more.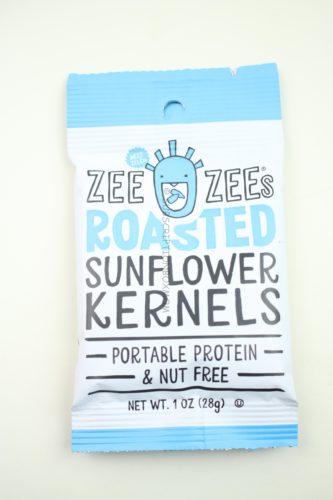 Zee Zee's Roasted Sunflower Kernels I was introduced to Zee Zee's by Love with Food and I really enjoy the brand. I know my husband will take this to work for a snack. It's a protein filled snack without nuts.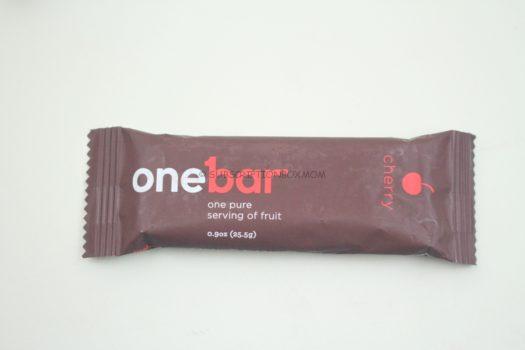 One Bar Cherry My youngest son loves fruit, so I am saving this bar for him. It's cherry flavored and has one serving of fruit in the bar.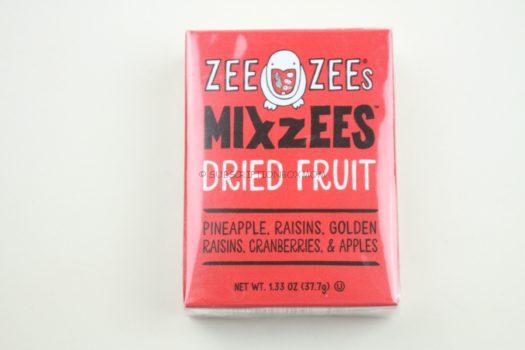 Zee Zee's Mixzees Dried Fruit This is another snack for my son. It looks like a box of raisins, but it's pineapple, raisins, golden raisins, cranberries, and apples.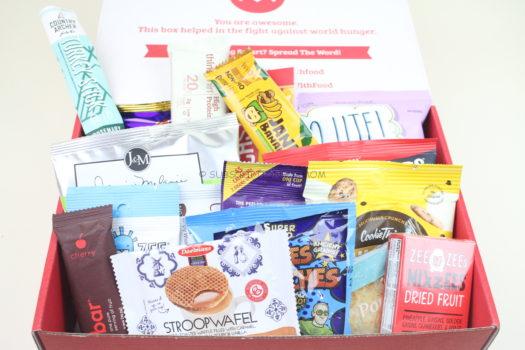 Final Thought: This is one of my oldest subscriptions. My family loves trying new snacks each month. The popcorn and the chips were my favorite snacks in the box. Want to subscribe? Get your First Box Free just pay shipping! You will get a box of 7 or more snacks, just pay $4.99 shipping.
Check out the links before for special savings.
Do you like FREE SUBSCRIPTION BOXES?  Click HERE to see my free subscription box list.
Check out the NEW Subscription Box Directory
You can see my FULL coupon list HERE.