February 6, 2019
02/06/19

By Subscription Box Mom

0 Comments
0
Healthy Living Kids February 2019 Review + Coupon – 6 year old box
This post contains affiliate links. I get a small commission from my links.  I received this box for review.
Healthy Living Kids is a subscription box for kids 3-13. Boxes are $35.95/month and come with snacks, activities, and toys. Each box has a value of over $100 and your child will get more than ten items in each box. Each box is themed around a different healthy living topic like Oral Hygiene, Breakfast, Sleep, Hand Washing, and Gratitude. Healthy Living Kids has a team of professionals that help curate the boxes, like a registered dietician, a pediatric occupational therapist, teachers, coaches, and mental health professionals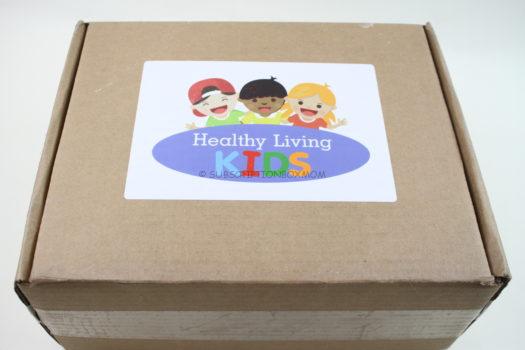 Everything shipped in a large box and it was quite heavy. This is the oral hygiene themed box for a 6 year old.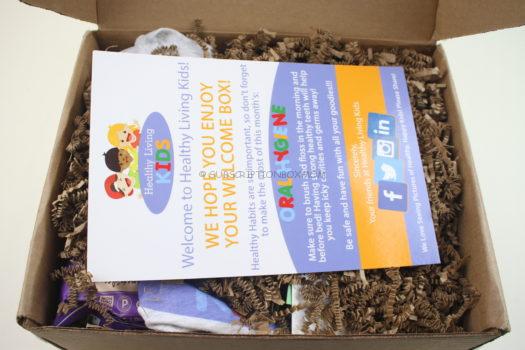 First Look.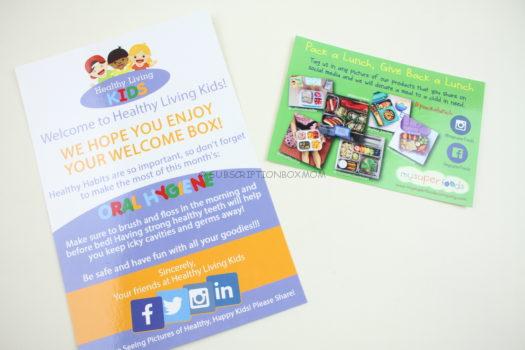 Healthy Living Kids included a card with the theme of the box. If you share a picture of your box on social media, Healthy Living Kids will donate a meal to a hungry child.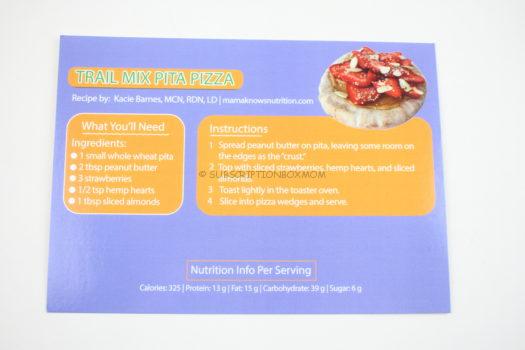 There is a fun recipe included and we received "Trail Mix Pita Pizza"
Snacks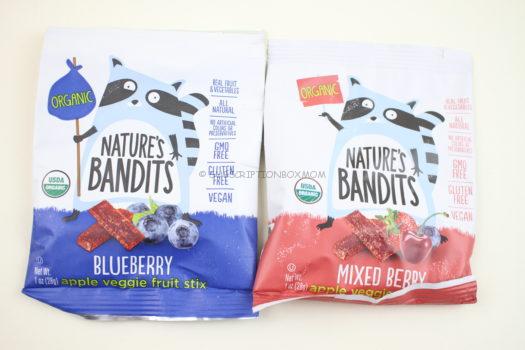 Nature's Bandits $1.25 each. These are organic fruit snacks, so they aren't filled with artificial junk. These are my 6-year old's favorite fruit snacks. One package was gone about five minutes of getting the box and I am sure the other one will be gone soon.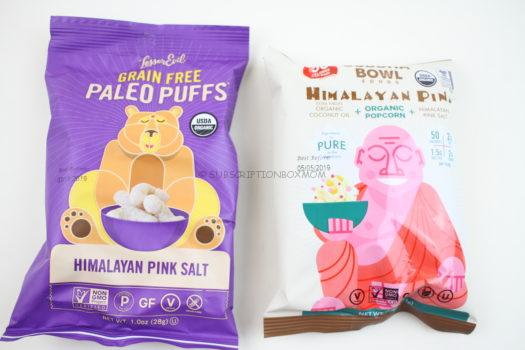 Lesser Evil Grain Free Paleo Puffs $1.37 These puff snacks are grain free and made with cassava root, coconut, sweet potato, Himalayan sea salt, and coconut oil.
Buddha Bowl Himalayan Pink Popcorn $1.25 This popcorn has only 50 calories and is cooked in coconut oil. This is gluten-free, kosher, organic, vegan and non-gmo. This was a hit!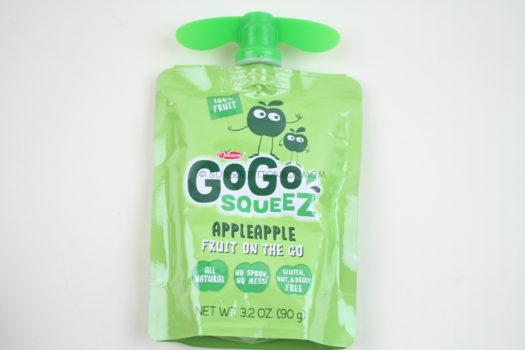 GoGo Squeez Apple Apple Fruit On the Go $0.50 We actually have this product at home. My 6-year-old love applesauce and this is a convenient way to take it to school.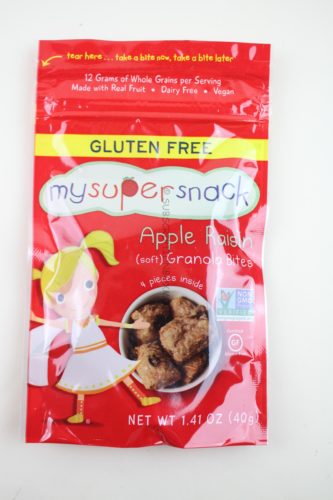 My Super Snack Apple Raisin Soft Granola Bites $1.93 These gluten-free bites are made with gluten-free whole grain oats, real apples, and chia seeds. I like having healthy snacks like this available when my son gets hungry.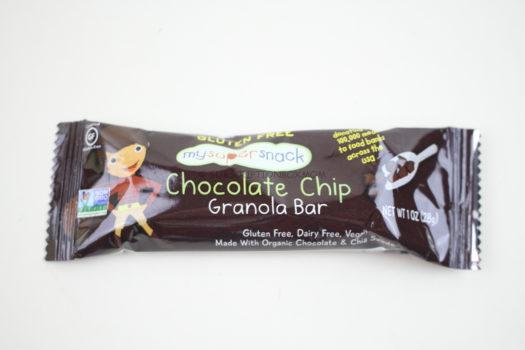 My Super Snack Chocolate Chip Granola Bar $1.00 This can be a quick snack on the go. My son couldn't wait to eat this for a snack.  It's made with organic chocolate and chia seeds.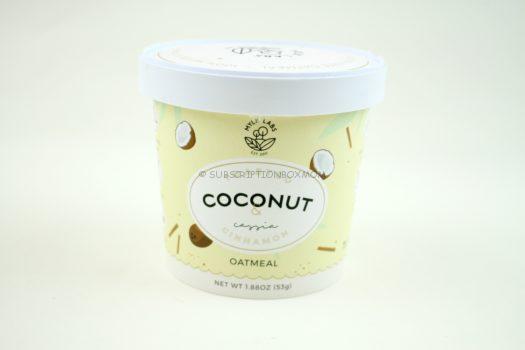 Toasted Coconut and Cassia Cinnamon $3.40 You just need oatmeal to have a tasty breakfast. This is made with gluten-free oats. coconut almonds, organic coconut sugar, cinnamon, and Himalayan pink salt.
Oral Hygiene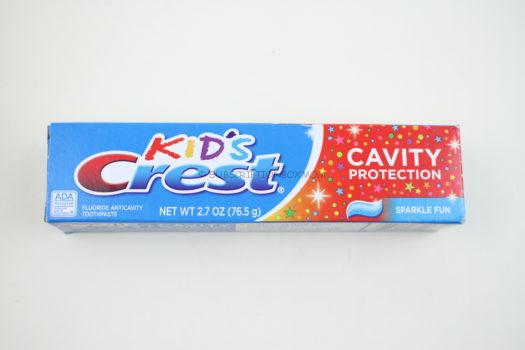 Kid's Crest Cavity Protection Toothpaste $2.73 Having healthy teeth and gums starts with using the right toothpaste. My kids use this brand and flavor already, so I was glad to get more.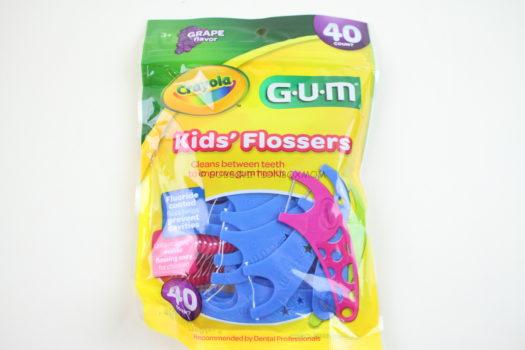 Crayola GUM Kids' Flossers $2.29 I want my kids to floss daily, so I like to get fun flossers like these. These gum in fun colors and are just the right size for tiny kids' mouths.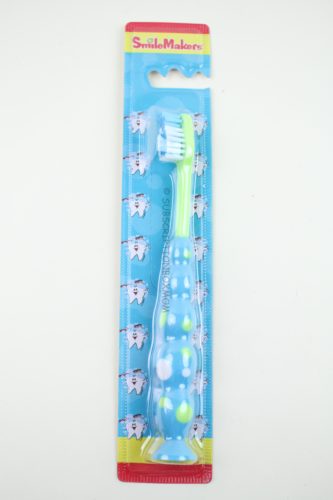 Smile Makers Toothbrush $0.50 This is technically a toddler toothbrush, but it's not that small. My son's toothbrush is just a bit bigger, so he can still use this one. This has a suction cup to the bottom, so maybe it won't be just left on the counter.
Toys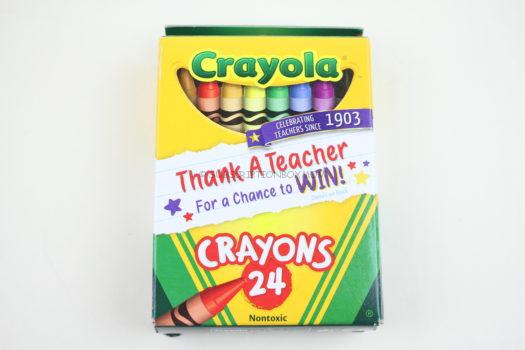 Crayola Crayons $2.50 I loved getting a fresh box of Crayola crayons when I was a kid. My 6 year old loves art, so he was thrilled to see all the fresh rainbow colors.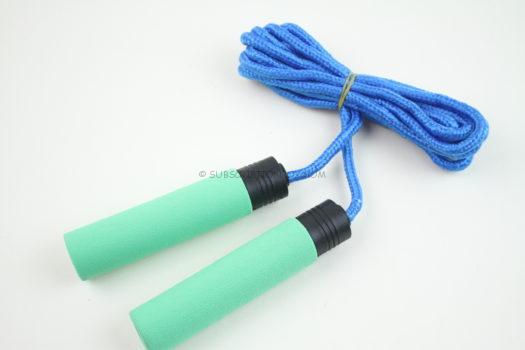 Soft Grip Jump Rope $7.48 Both of my kids love playing with jump ropes, though most of the time, they are using it as a rope when they are pretending to slide down our stairs. My 6-year-old is ready to go outside and test this out, but he is going to have to wait for the snow to melt.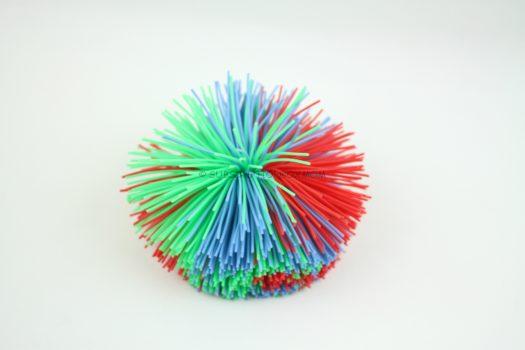 Koosh Ball $5.00 I don't think this is an official Koosh ball, but the size and quality seem the same. I loved playing with balls like this as a kid and they tend to not break many things when kids play with them indoors.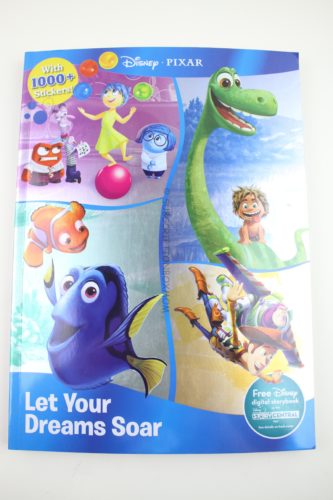 Disney Pixar Let Your Dreams Soar (Sticker Treasury & Coloring) $11.95 This book is huge and is about equal parts stickers and coloring pages. Our family is obsessed with Disney, and especially Pixar.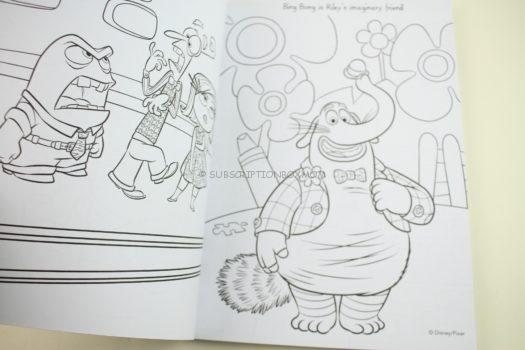 There are many cute pictures to color from my son's favorite movie, Inside Out.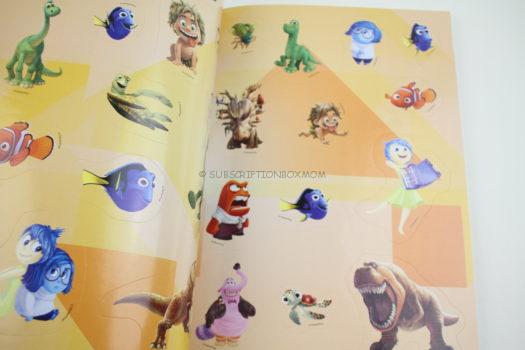 I couldn't even count how many pages of sticker there are in the book. My son's face lit up when he flipped through the book.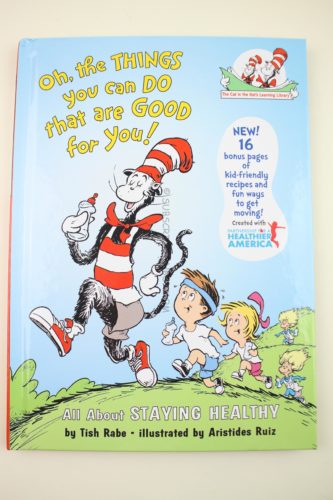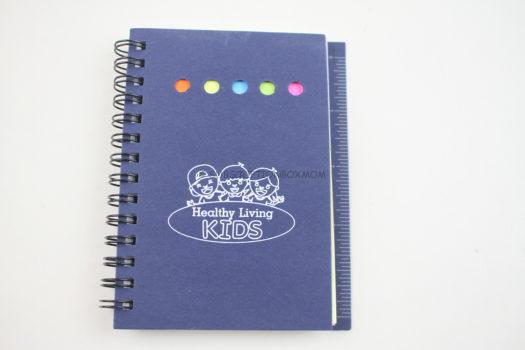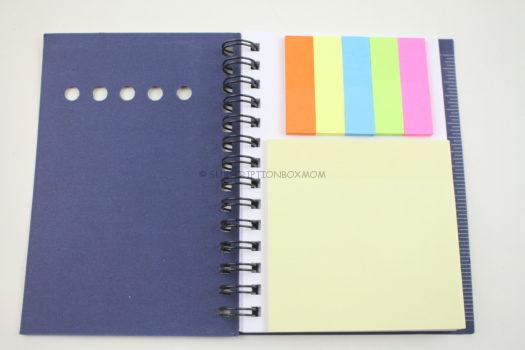 Healthy Kids Notebook $1.50 I guessed on the price of this book. It's a little notebook that is filled with white pages. There are also some fun sticky notes in the front.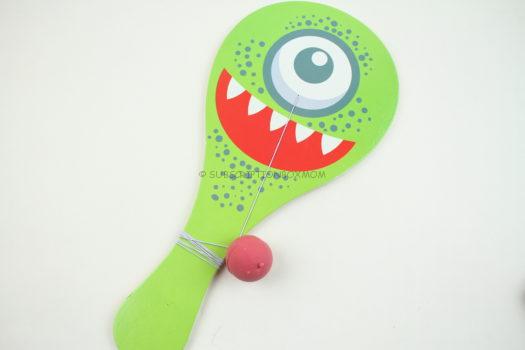 Greenbrier Paddle Ball $1.00 This is a Dollar Store brand toy, but it is one of my son's favorite items from the box. The elastic broke not long after playing with it, but I was able to fix it. I wish the quality was better with this item specifically.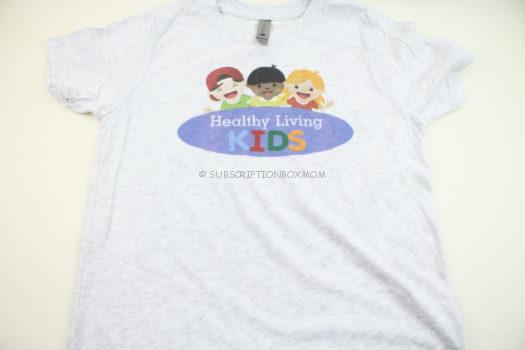 Healthy Kids T-Shirt $9.99 This t-shirt is so soft, I wish I had one. It's a polyester blend and provides some cute advertising for the box. My 6-year-old is particular with textures, but he liked the shirt.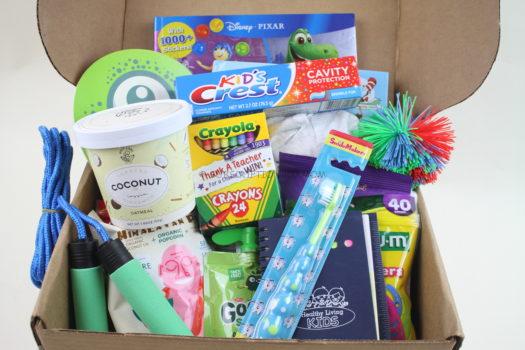 Final Thought: The total value of this box was $63.29. It didn't meet the $100 value, but it was still well above the cost of the box. We did have an issue with quality with one of the items, but my son loved the box. I loved the combination of snacks, with healthy living items and toys. My son loved the jump rope, paddle ball, crayons and coloring book the most. If you want to subscribe, use the coupon BOXMOM to get 10% off and free shipping.
Do you like FREE SUBSCRIPTION BOXES?  Click HERE to see my free subscription box list.
Check out my NEW Subscription Box Directory
You can see my FULL coupon list HERE.