January 3, 2019
01/03/19

By Subscription Box Mom

0 Comments
0
SnackSack December 2018 Review + Coupon
This post contains affiliate links. I received this box for review.
SnackSack is a healthy subscription box that includes snacks that are organic or all-natural, non-GMO, vegan, fair-trade, or gluten-free.  The SnackSack classic December 2018 box was filled with so many great snacks. Boxes are $22.00/month for a sack full of healthy snacks.  There are also vegan and gluten-free boxes, which are $24.00/month.
The Details:
Cost: $22.00/month, You can also choose a 3 or 6-month subscription
Coupon: Try SnackSack and use the code BOXMOM to save 10% on your subscription for life.
What's in the box? SnackSack sends a sack full of delicious, healthy snacks each month.
 Shipping; Free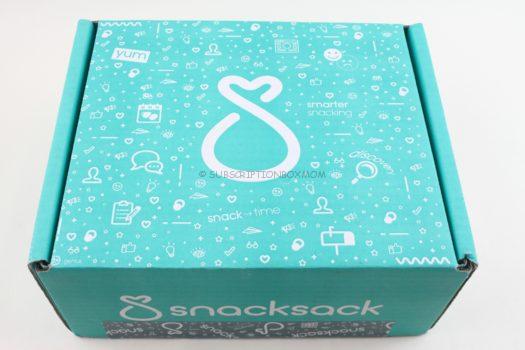 The new teal and white boxes are a great change. I love the little sack on the front.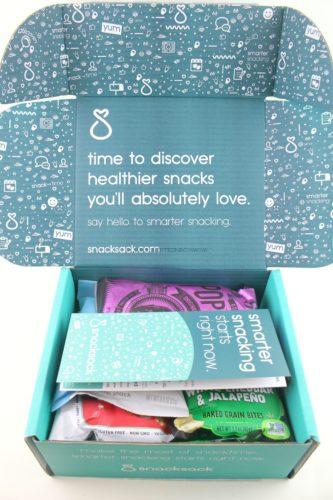 First Look.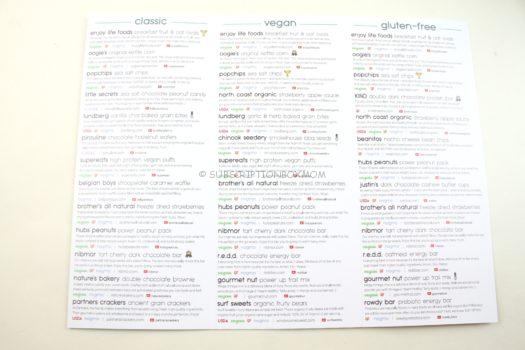 Not only do you get information on the snacks in your box, but you will get to see the list of snacks in the other two boxes too.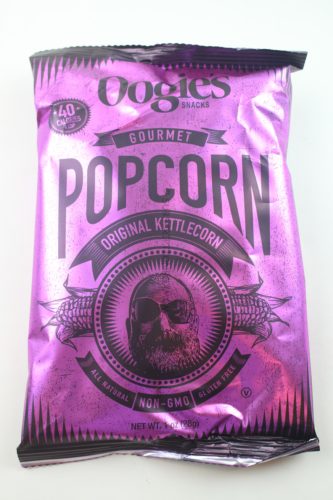 Oogies Gourmet Popcorn Kettlecorn Oogies makes some of the best popcorn. I personally love the movie theater popcorn flavor but this kettlecorn flavor is good too. This has 40 calories per cup and 3.5 cups per bag.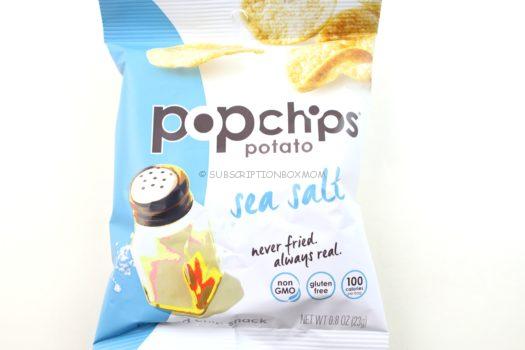 Popchips Sea Salt Chips These chips taste like Pringles, but they are not fried and are vegan, gluten-free and non-gmo.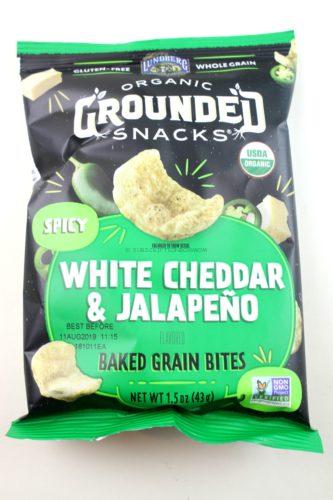 Organic Grounded Snacks White Cheddar & Jalapeno Baked Grain Bites I am so glad to see so many salty snacks in the box. These have a spicy kick, but you can really taste the cheese.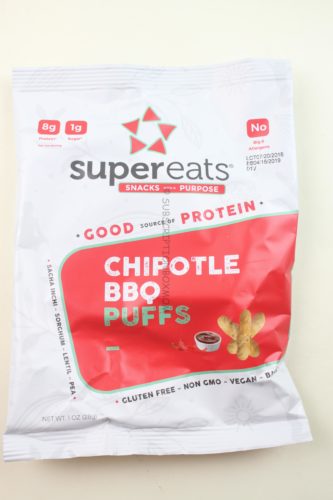 Supereats High Protein Vegan Puffs The chipotle bbq flavor is so tasty. These are a crunchy puff that is vegan, gluten free and non-gmo.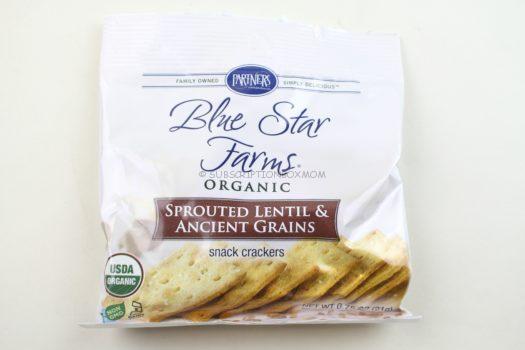 Partners Crackers Ancient Grain Crackers These are organic, nongmo, and have a rather plain taste. These have little to no salt flavor and would make a good cracker for homemade lunchables.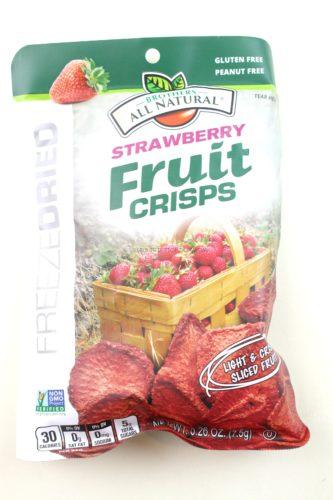 Brothers All Natural Strawberry Fruit Crisps My son loves these dried fruit snacks.  This is made with 100% dried strawberry snacks and doesn't have any added sugar.  You can have the whole bag as 1 serving!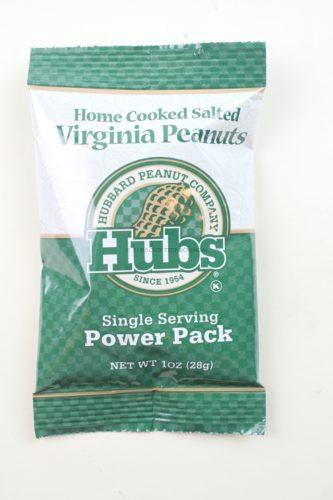 Hubbard Peanut Company Hubs Peanut Power Packs These peanuts are home cooked salted Virginia peanuts.  Since my oldest son is allergic, my husband will take these to work to enjoy.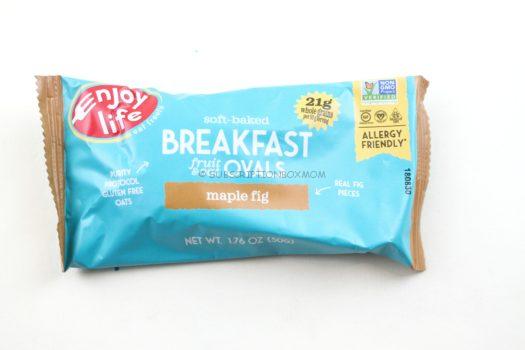 Enjoy Life Foods Breakfast Fruit + Oat Ovals This tastes similar to a fig newton that is covered with oats. It tastes more like a combination of maple syrup and oats. I liked this, but I think my husband will enjoy it more.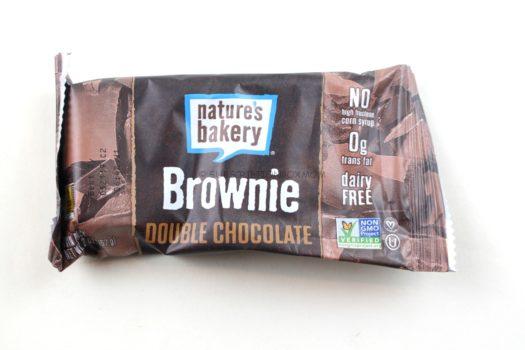 Nature's Bakery Double Chocolate Brownie Nature's Bakery brownies are cholesterol free, dairy free and trans fat-free.  I actually prefer the strawberry bars, but these are good too.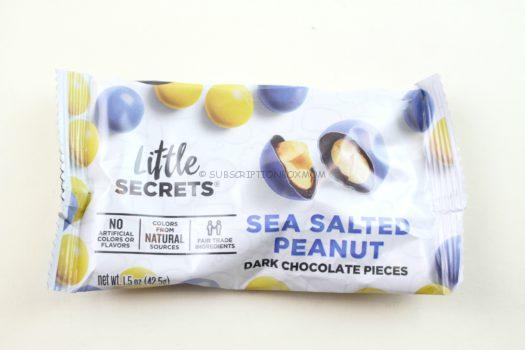 Little Secrets Sea Salt Chocolate Peanut Candy This is one of my favorite snacks in the box. The peanuts taste as they have just been cracked out of the shell, covered in chocolate and a candy shell. I can't believe they are all natural.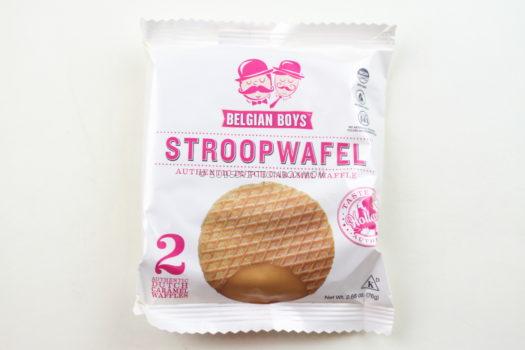 Stroopwafel These are filled with caramel, cinnamon, and bourbon vanilla.  These are amazing when they are heated up.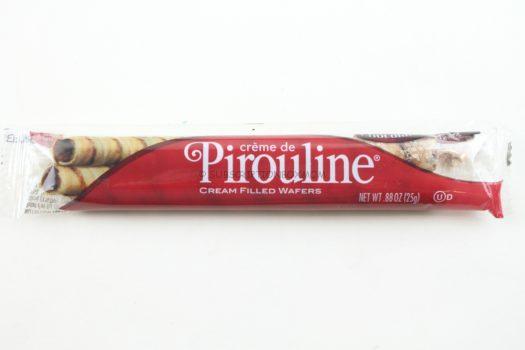 Creme de Pirouline These are cookie tubes filled with chocolate.  You can put them in coffee, hot chocolate, or eat them right out of the package.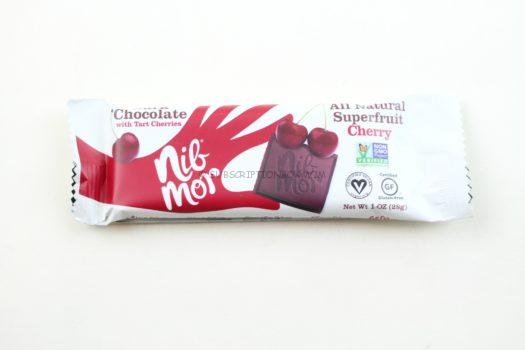 Nibmor Cherry Chocolate Bar My husband loves these bars with the dark chocolate and cherries. This bar is gluten free, vegan and non-gmo.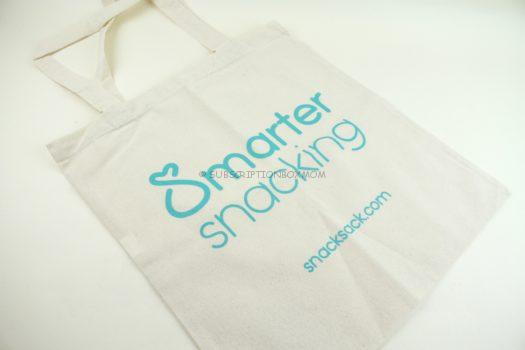 Your first box will come with a reusable tote.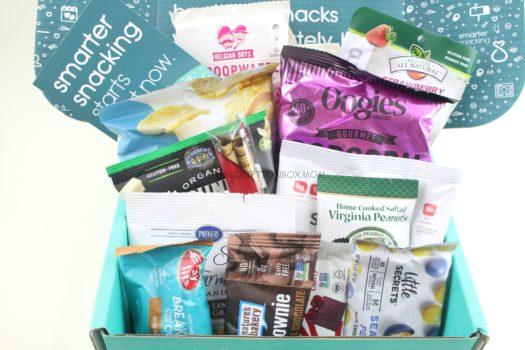 Final Thought: This box was packed with snacks and I love that there were so many salty snacks. I really loved The Little Secrets Sea Salt Peanuts and The Popchips. Try SnackSack and use the code BOXMOM to save 10% on your subscription for life.
Do you like FREE SUBSCRIPTION BOXES?  Click HERE to see my free subscription box list.
Check out the NEW Subscription Box Directory
You can see my FULL coupon list HERE