September 11, 2018
09/11/18

By Subscription Box Mom

0 Comments
0
Bibliophilic Excursions August 2018 Review + Coupon
Disclosure: This post contains affiliate links. I received this box for review. I receive a commission from my links.
Bibliophilic Excursions is a book subscription that includes a book, along with other items from that destination. The Bibliophilic Excursions Signature Journey is $59.99/month and comes with two books set in the featured country (one fiction and 1 nonfiction), along with items from that country. There are also other subscription plans; children's excursions, moving memoirs, ladies at lunch, women at work, and productive booster.
The Details
Cost: $59.99/month for the signature journey
What's in the box? The Signature Journey comes with two books set in the featured country (one fiction and 1 nonfiction), along with items from that country.
Coupon: Use the coupon POST5 to get $5.00 off your subscription.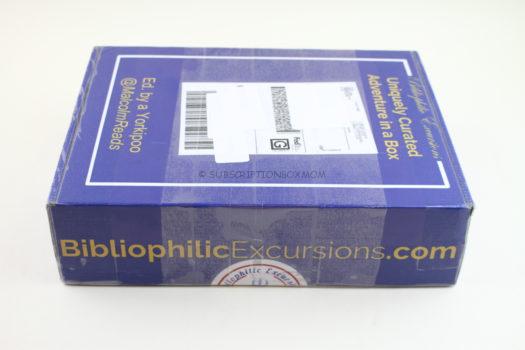 Everything shipped in a dark blue box.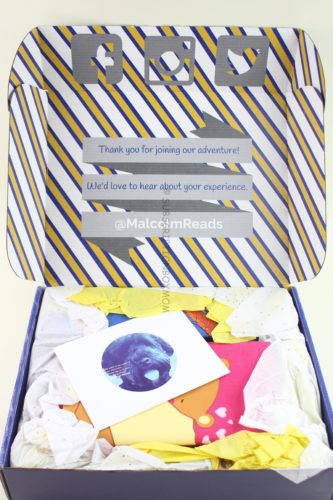 First Look.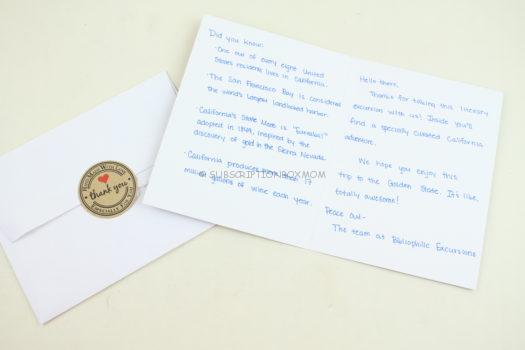 The card in the box gave details about this month's theme, California! There were facts about California.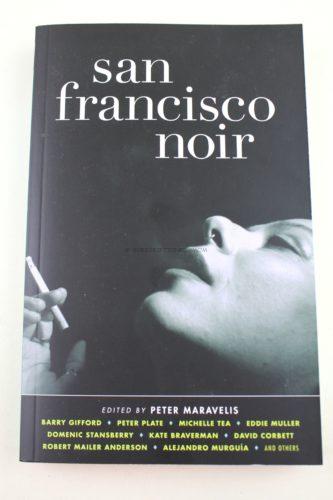 San Francisco Noir by Peter Maravelis $14.89 This book is a collection of stories that take place a different area of San Fransisco. I started reading this and the book is very good, just a bit dark at points.
Summary:  From inner city boroughs to the outlands, each contributor offers an original story based in a distinct neighborhood. At times brutal, darkly humorous, and revelatory–the stories speak of a hidden San Francisco, a town where the fog is but a prelude to darker realities lingering beneath.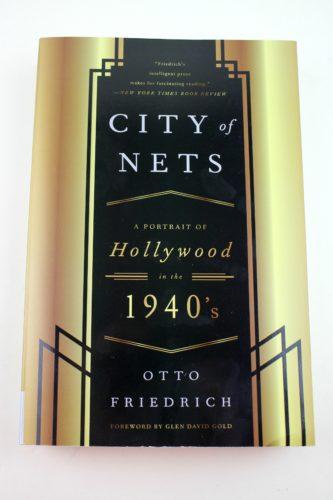 City of Nets: A Portrait of Hollywood in the 1940's by Otto Friedrich $11.01 I am really excited to read this book. It's about the decline in the movie industry in the 40's. I love film and this book seems like it covers a great amount of history.
Summary: In 1939, fifty million Americans went to the movies every week, Louis B. Mayer was the highest-paid man in the country, and Hollywood produced 530 feature films a year. One decade and five thousand movies later, the studios were faltering. The 1940s became the decade of Hollywood's decline: anticommunist hysteria excommunicated some of its best talents, while a 1948 antitrust consent decree ended many of the business practices that had made the studio system so profitable.
In this masterful work of cultural history, the legendary Otto Friedrich tells the story of Hollywood's heyday and decline in a vivid narrative featuring an all-star cast of the actors, writers, musicians, composers, producers, directors, racketeers, labor leaders, journalists, and politicians who played major parts in the movie capital during the turbulent decade from World War II to the Korean War.
Friedrich draws on sources from celebrity biographies to trade-union history, mingling lively gossip with analysis of Hollywood's seedier business dealings and telling the stories of legendary movies such as Citizen Kane, The Maltese Falcon, Double Indemnity, and All About Eve.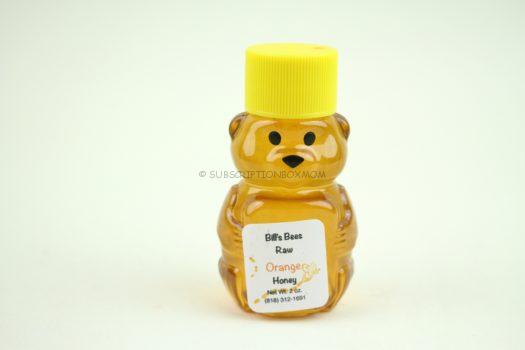 Bill's Bees Raw Orange Honey $3.00 Honey is a great way to sweeten hot tea. This honey is 00% Pure Raw Orange Blossom Honey and it's great for baking, oatmeal or sweetening your tea.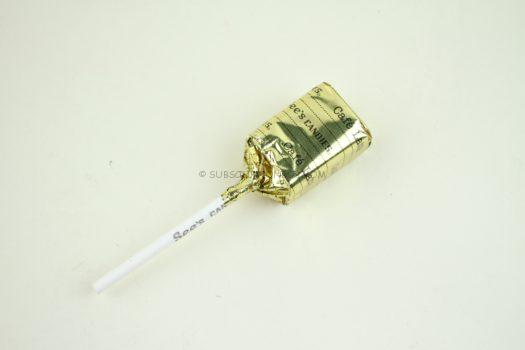 See's Candy Sucker in Cafe Late $1.00 This sucker is safe for kids or adults and is made with heavy cream, butter, and Colombian coffee. I am personally not a fan of coffee, so my husband will get it.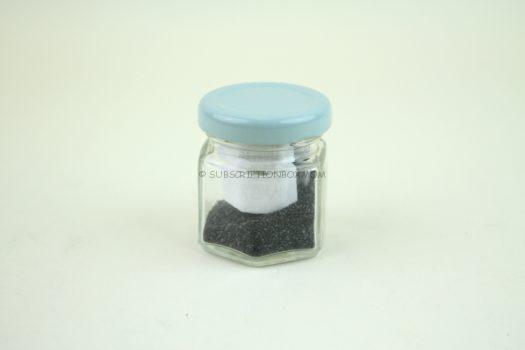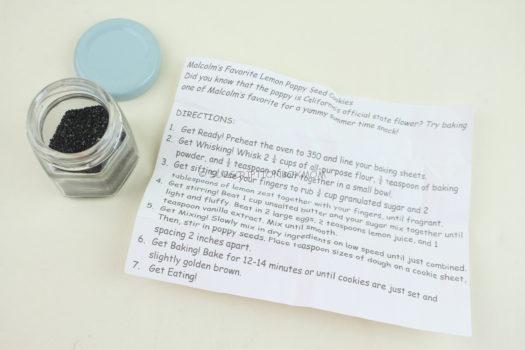 Poppy Seeds and Recipe The poppy flower is the official flower in California. These poppy seeds can be used to make the enclosed recipe, Malcom's Favorite Lemon Poppy Seed Cookies.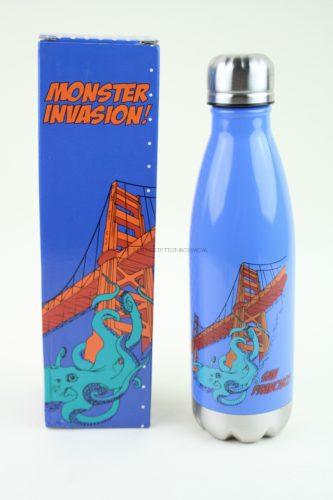 SF Mercantile Octopus on the Golden Gate Bridge Water Bottle $18.00 This water bottle holds 17 ozs and is BPA free. The side of the water bottle has a giant octopus climbing the golden gate bridge. Both of my kids saw this bottle and commented how cool it looked.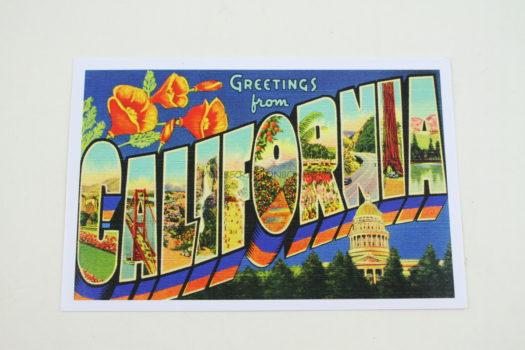 Greetings From California Postcard $1.00 est I have a postcard collection from all the places I have been. This one is really cool and I like the vintage feel of it. Inside the letters of the postcard are famous places and things in California.
Cali Girl Pink Bear Hug Tote $2.99 sale price ($12.00 reg price) I frequently use tote bags for travel, groceries and the library. This hot pink one has a cute bear hugging the state of California.  This tote measures 15W" x 16H".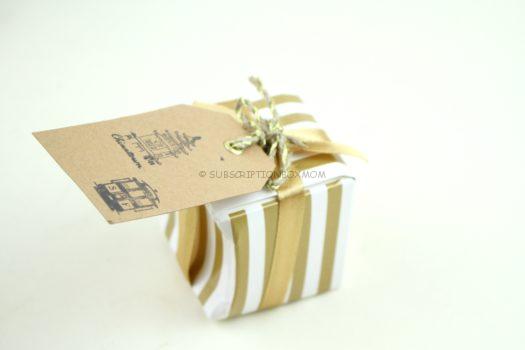 Chinatown Fortune Cookie $5.00 est I was excited to see what was in this little box.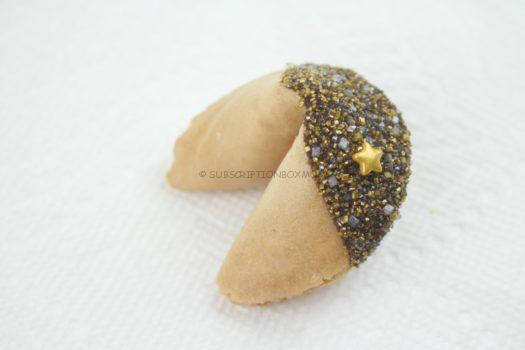 The tag on the present lets you know that the fortune cookie was invented by a Japanese American in San Fransisco's Chinatown. Part of my fortune cookie was dipped in gold and metal candy sprinkles. This was very tasty!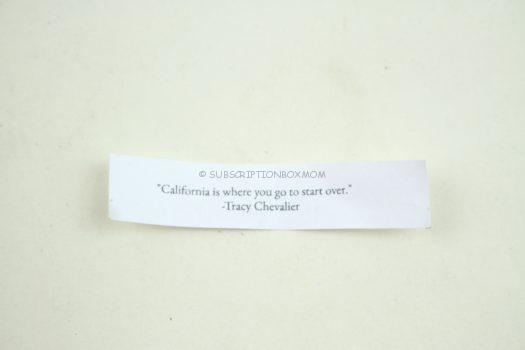 My "fortune" was "California is where you go to start over" – Tracy Chevalier.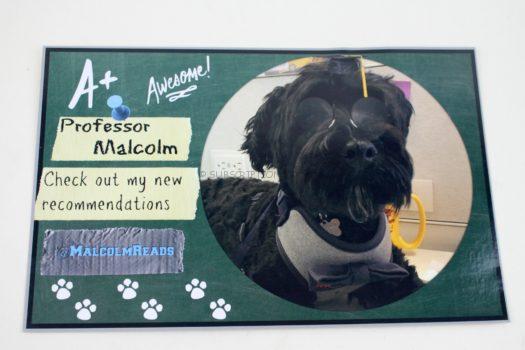 There was a coupon for $5.00 off your subscription, just use the coupon POST5.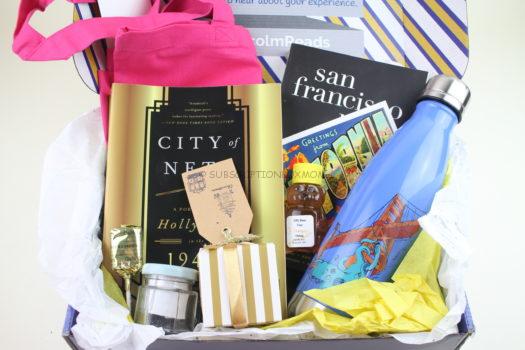 Final Thought: The California themed box had a total value of $55.89, not counting the poppy seeds and recipe. The value was right around the cost of the box, but I wish there was one more item in the box, maybe some sourdough bread? I love California, especially San Fransisco, but there are so many other awesome areas of California. The two books were my favorite items in the box and I have already started reading them. If you want to try out this subscription, use the coupon POST5 to get $5.00 off your subscription.
Do you like FREE SUBSCRIPTION BOXES?  Click HERE to see my free subscription box list.
Check out the NEW Subscription Box Directory
You can see my FULL coupon list HERE