June 11, 2018
06/11/18

By Subscription Box Mom

0 Comments
0
June 2018 Degustabox Review, Free Gift + 50% Coupon Code
Disclosure: The post, Degustabox June 2018 review contains affiliate links.  I received this box for review. I get a commision from my links.
Degustabox is a food subscription box that started in the UK.  Boxes are $19.99 available to UK and US residents and come with 10-15 surprise food products.  Deguastabox strives to introduce you to new and exciting food products.
Degustabox also has a point system, where you can earn free boxes.  You can earn points by reviewing your items, referring friends and giving gift subscriptions.  100 points equal a free box.
Here is how the point system works:
50 points for referring friends
5 points for every product survey your complete.
25 points for a 1-month gift subscription
50 points for a 3-month gift subscription
75 points for a 6-month gift subscription.
The Details
Cost: $19.99/month, $18.99/month if you pay biannually
Coupon: Use the code BOXMOM and get your 1st box for $9.99, FREE Bonus item, and get free shipping,
Shipping: Degustabox ships to the Contiguous United States (the lower 48). This area does not include Alaska, Hawaii, Puerto Rico, US Virgin Islands, Guam, American Samoa, Federated States of Micronesia, Marshall Islands, Northern Mariana Islands, and Palau.
What's in the box? Each box contains at least ten full-size food products.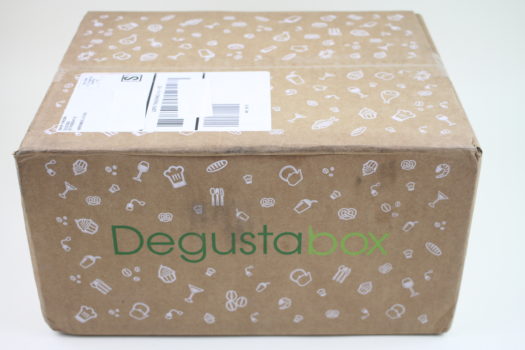 Degustabox ships in a large box.
First Look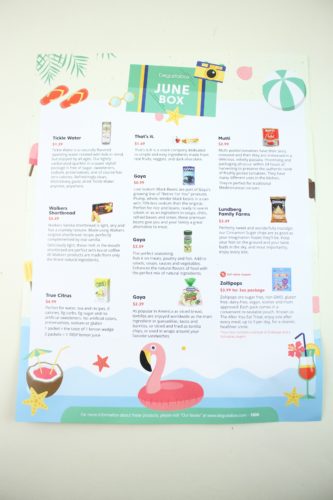 Degustabox comes with a colorful information sheet.
Zollipops Free Item Coupon + Four Zollipops $3.99 coupon value Zollipops are made with Xylitol, Erythritol, Stevia and other natural ingredients to reduce the acidity in your mouth after a meal. You can eat up to three a day for a healthier smile. There was a coupon for a completely free bag, plus four Zollipops.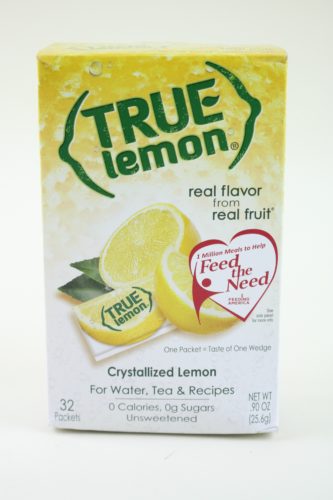 True Lemon $4.99  True Lemon has 25% of your recommended daily allowance for Vitamin C. This doesn't have any sugar, carbs or artificial sweeteners or preservatives. One packet equals the same taste as a lemon wedge.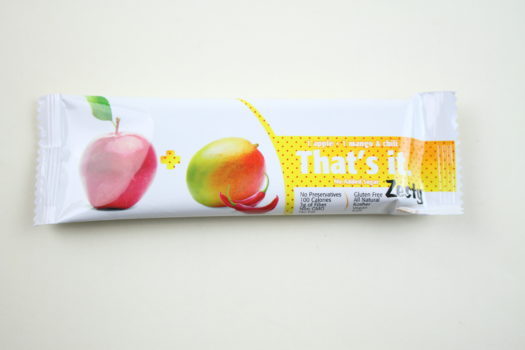 That's It $1.69 My 6-year-old is a very picky eater, but he really enjoys these bars. Typically, these bars are just fruit, but this one is apple, mango, and chili. I didn't know if it would be too spicy for my son, but he loved it.  I tried it myself, and he does have a nice kick, but it's not too hot.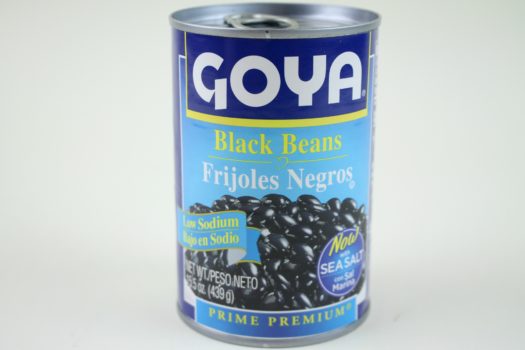 Goya Black Beans $0.99 When I first started eating healthy, I didn't care for black beans, but now I love them. These work great for a taco skillet and even my kids eat them. These black beans have 70% less sodium than regular black beans, so you won't have the bloat from the salt.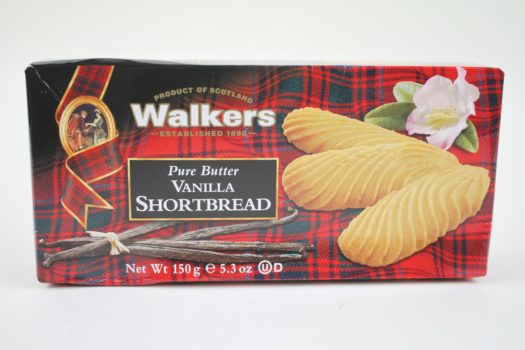 Walkers Shortbread $4.49 If I don't make shortbread by hand, I always choose Walkers. They took their classic shortbread and added vanilla to these cookies. It makes the shortbread much sweeter and was very good. I do prefer the classic shortbread best though.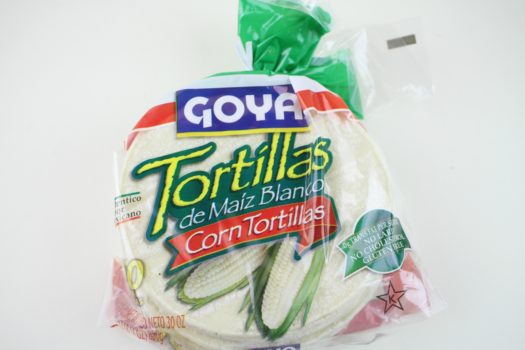 Goya Tortillas (30 ct) Well, I won't run out of tortillas anytime soon. These corn tortillas are the smaller size, which I use for my healthy chicken enchiladas. I also love warm tortillas, just plain right out of the skillet.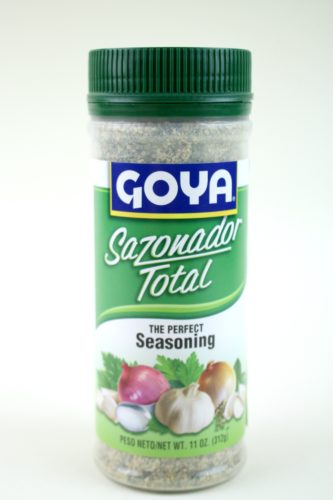 Goya Sazonador Total Seasoning $3.59 I am working on eating more vegetables with my meals, I have discovered so many great ways to eat them, but just using seasonings. You can use this on vegetables, but also poultry, meat, and fish.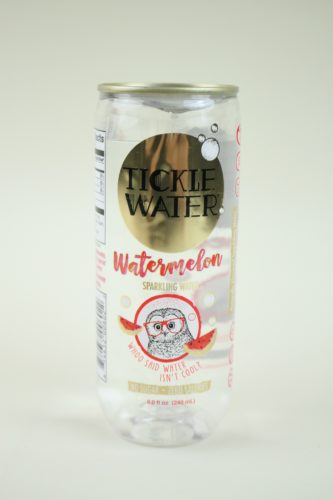 Tickle Water in Watermelon $1.29 This water reminds me of my favorite HINT water, only carbonated. My 6 year old was my taste tester on this one too, and he loved it. I am going to have to find out where to get more.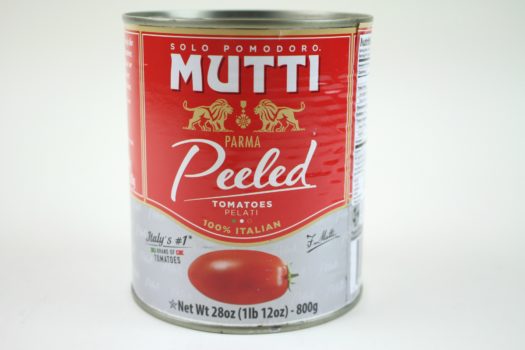 Mutti Peeled Tomatoes $2.99 These tomatoes will be great for my healthy hamburger skillet. All tomatoes are canned and processed within 24 hours of their harvesting, leaving great tasting tomatoes.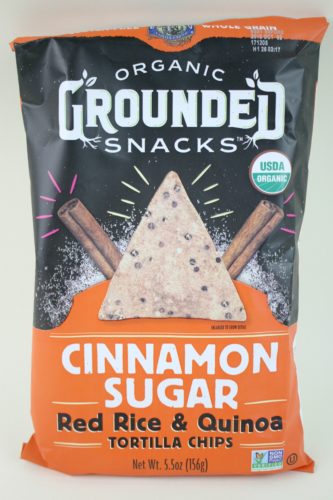 Lundberg Family Farms Cinnamon Sugar Red Rice & Quinoa $3.49 These chips were amazing and they reminded me of an appetizer served at my wedding, tortilla chips covered in cinnamon and sugar, then dipped in fruit salsa. I am going to makes some fruit salsa to go with these chips, though they are great right out of the bag.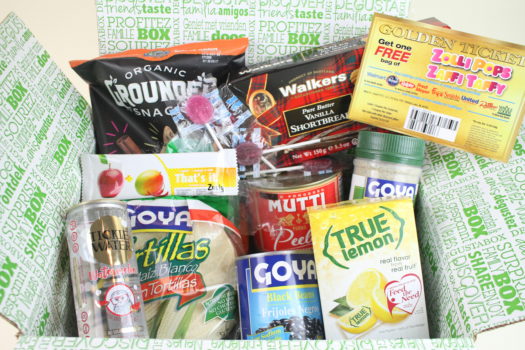 Final Thought: Degustabox always sends a great box of food. My 6-year-old loved the water and the That's It bar. I loved the chips the most.
If you want to subscribe, use the code BOXMOM and get your 1st box for $9.99, FREE Bonus item, and get free shipping,
Check out the July spoilers below!
Do you like FREE SUBSCRIPTION BOXES?  Click HERE to see my free subscription box list.
Check out my NEW Subscription Box Directory
You can see my FULL coupon list HERE.