March 13, 2018
03/13/18

By Subscription Box Mom

0 Comments
0
March 2018 Degustabox Review, Free Gift + 50% Coupon Code
Disclosure: The post Degustabox March 2018 review contains affiliate links.  I received this box for review.
Degustabox is a food subscription box that started in the UK.  Boxes are $19.99 available to UK and US residents and comes with 10-15 surprise food products.  Deguastabox strives to introduce you to new and exciting food products.
Degustabox also has point system, where you can earn free boxes.  You can earn points by reviewing your items, referring friends and giving gift subscriptions.  100 points equals a free box.
Here is how the point system works:
50 points for referring friends
5 points for every product survey your complete.
25 points for a 1 month gift subscription
50 points for a 3 month gift subscription
75 points for a 6 month gift subscription.
The Details
Cost: $19.99/month, $18.99/month if you pay BiAnnualy
Coupon: Use the code BOXMOM and get your 1st box for $9.99, FREE Bonus item , and get free shipping,
Shipping: Degustabox ships to the Contiguous United States (the lower 48). This area does not include: Alaska, Hawaii, Puerto Rico, US Virgin Islands, Guam, American Samoa, Federated States of Micronesia, Marshall Islands, Northern Mariana Islands, and Palau.
What's in the box? Each box contains at least 10 full size food products.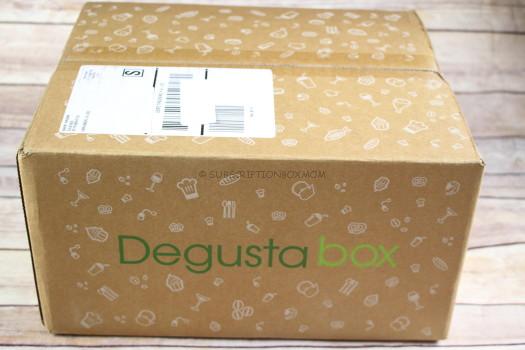 First Look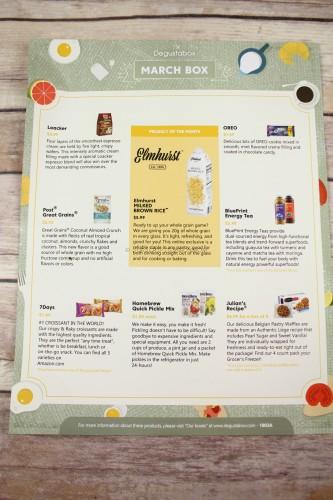 This month, it was "Breakfast with Dugustabox". Every box has a paper with all the stuff in the box.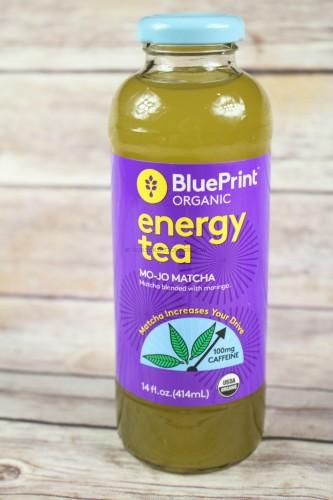 BluePrint Energy Tea $2.49 Every subscriber contains one of two flavors of tea. I received Mo-Jo Matcha, which is green tea mixed with moringa. This also has 100 mgs of caffeine. My husband likes tea, so I know he will drink this.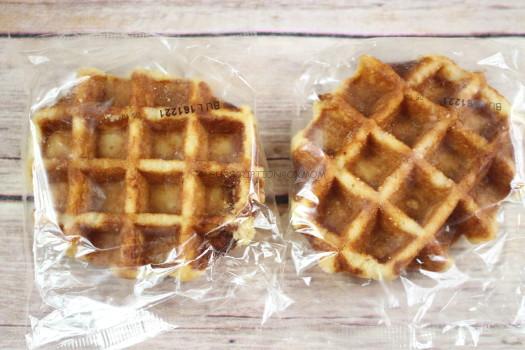 Julian's Recipe Belgian Pastry Waffles $2.50 I am on a healthy eating plan, so I can't eat these yet, but I really want to. These waffles have a coating of sugar and vanilla. I love these heated up!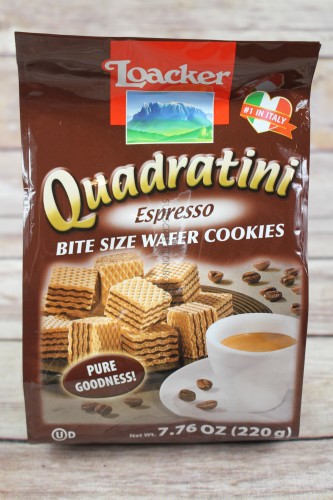 Loacker Quadratini Espresso Wafers $3.99 These are a multi layered wafer that has an espresso flavor. You can dip these in your coffee, or eat them right out of the package.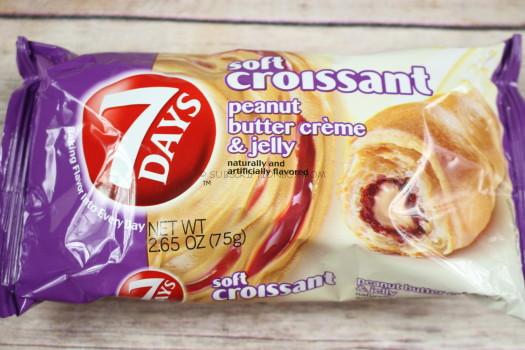 7Days Croissant $1.49 I have had one of these before, an it was so good. This is a thick, flaky croissant that is filled with peanut butter and jelly.  This is another item I can't eat right now, but my husband happily snatched it up.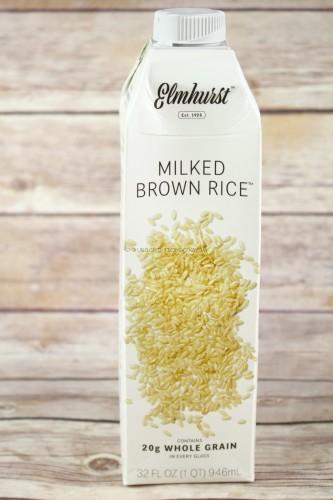 Elmhurst Milked Brown Rice $5.99 This is a good alternative to milk. This is made with who grain brown rice and you can use it for cooking or drinking.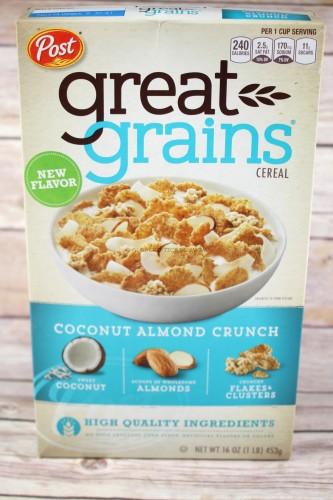 Post Great Grains Coconut Almond Crunch $3.33 One of the reasons I really love this box, is they include products for regular meals. This cereal has coconut, almonds, and crunchy flakes & clusters. We don't eat coconut, but my ad will love getting this.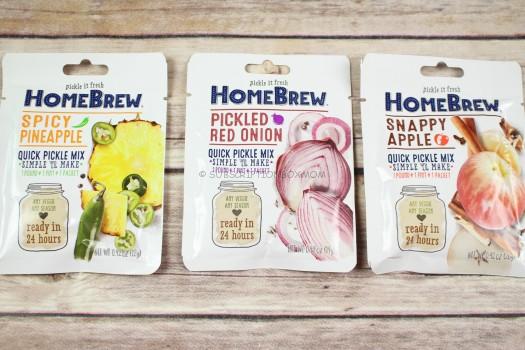 Homebrew Quick Pickle Mix $1.50 each I love pickled beets, but I haven't tried anything else pickled. Each of these packets will help you packet a new food. The pickled red onion sounds good, but I am not sure about pickled apples and pineapples.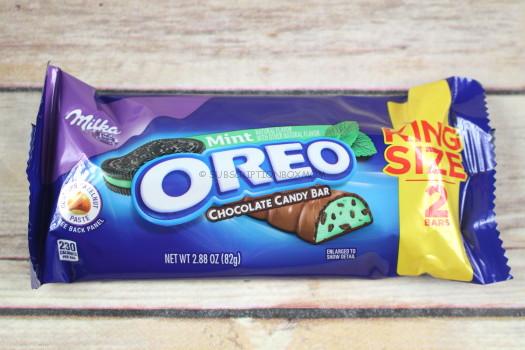 Mint OREO Chocolate Candy Bar $1.69 Okay, by the time I got through this box, I had try this. This was so good.  It tasted like an Andies Mint, filled with bits of chocolate.  After trying this, I had my husband take it and hid it.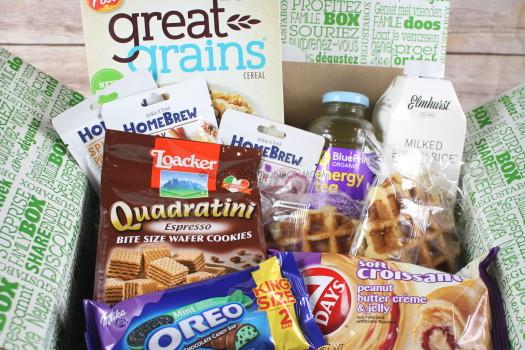 Final Thought: This box had a total value of $25.98. This was a good box, even if I can't eat everything right now. My favorite item was the Oreo, that one bite was amazing. If you want to subscribe, use the code BOXMOM and get your 1st box for $9.99, FREE Bonus item , and get free shipping,
Do you like FREE SUBSCRIPTION BOXES?  Click HERE to see my free subscription box list.
Check out my NEW Subscription Box Directory
You can see my FULL coupon list HERE.