February 11, 2018
02/11/18

By Subscription Box Mom

0 Comments
0
YBOX Yum Yum Yum January 2018 Review + Coupon
Dsclosure: This post contains affiliate links. I received this box for review.
YBOX is an Asian snack subscription box. They have three different subscriptions: Yum, Yum Yum, and Yum Yum YUM. The Yum box is $11.95/month and comes with around 7 snacks. The YUM YUM box is a bit bigger, $19.95/month and includes 10 snacks. The Yum Yum Yum box is $29.95/month ans comes with around 12 snacks.
The Details
Cost: $11.95/month Yum, $19.95/month – Yum Yum, $29.95/month – Yum Yum Yum
What's in the box? Each box comes with a variety of Asian snacks.
Coupon Use the coupon SUBBOXMOM to get $5.00 off your 1st box.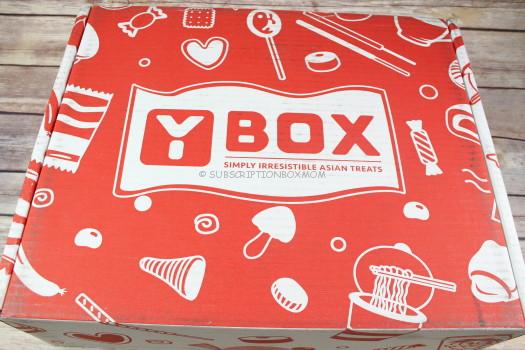 I received the large YUM YUM YUM box for review.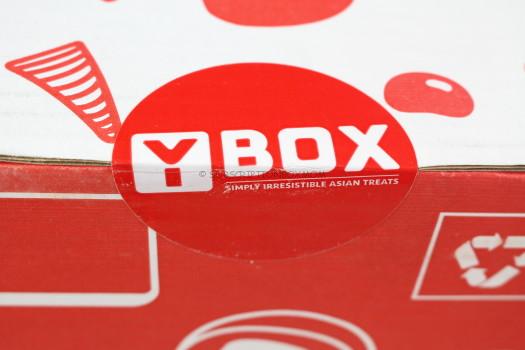 The box was sealed with a YBOX sticker.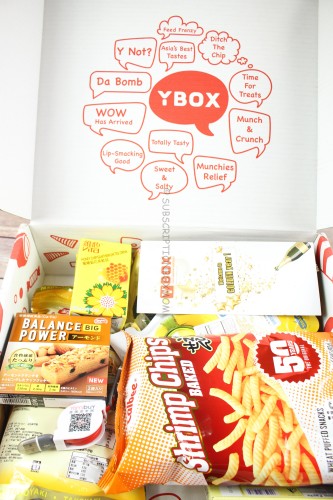 First Look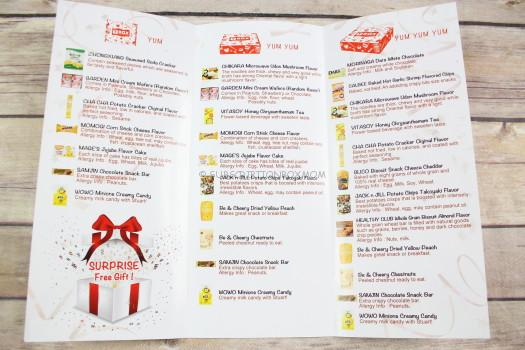 The information card is a fold out booklet. The contents of all three boxes are featured. The Yum Yum Yum box contains everything the smaller boxes have, with some additional items.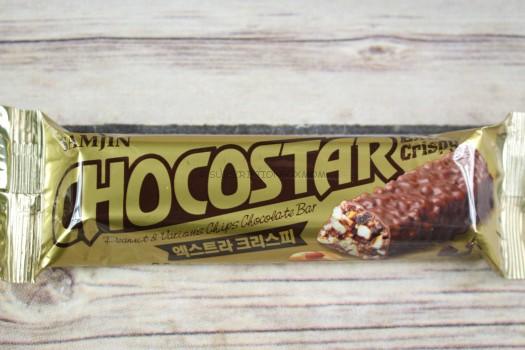 Samjin Chocolate Snack Bar This chocolate bar is packed with peanuts. This bar is very crunchy and quite filling. I couldn't eat the whole thing in one sitting.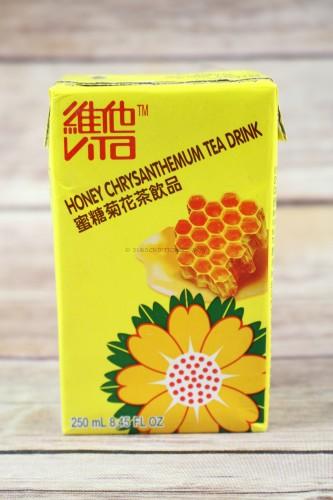 Vitasoy Honey Chrysanthemum Tea I really don't like tea, at all, but this tea is very good. It's a sweet tea with flavors of honey and flowers. It's so sweet, it tastes fruity.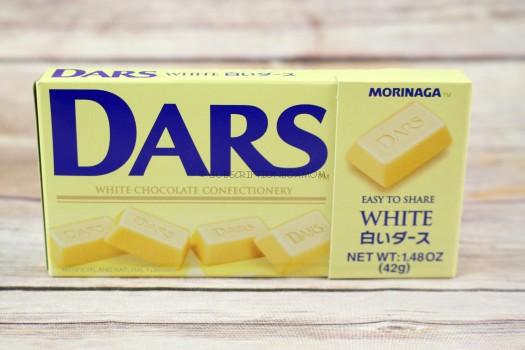 Morinaga Dar's White Chocolate If you like white chocolate, you will love this. This white chocolate is very rich and creamy.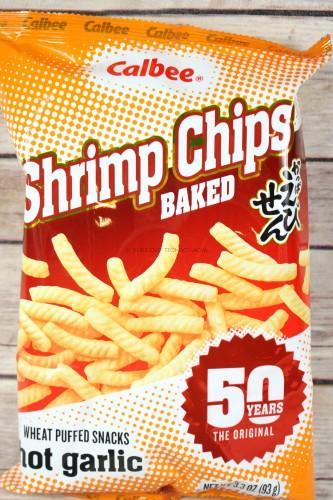 Calbee Baked Hot Garlic Shrimp Flavored Chips I have had these before, but I don't remember them being this good. These have a strong garlic flavor to balance with the shrimp flavor. These have more of a strong seafood smell, more than a seafood taste.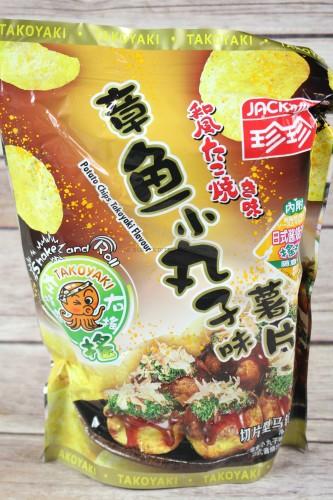 Jack N Jill Potatoe Chips Takoyaki Flavor These were really fun chips to eat. Inside the bag was a bag of chips and a packet of seasoning. You empty both packs in the larger bag, seal and shake. The flavor is hard to describe, but it tasted cheesy, salty, with a bit of onion. I looked up Takoyaki, and the real thing is made with octopus, though I didn't taste that in the chip.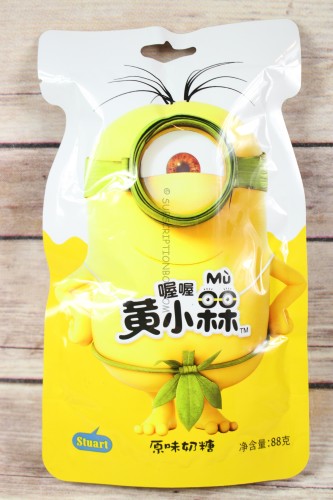 Wowo Minions Creamy Candy This bag is filled with individually wrapped candies. These were my husband's favorite candies in the box. They tasted like a milky white chocolate and come in such fun packaging.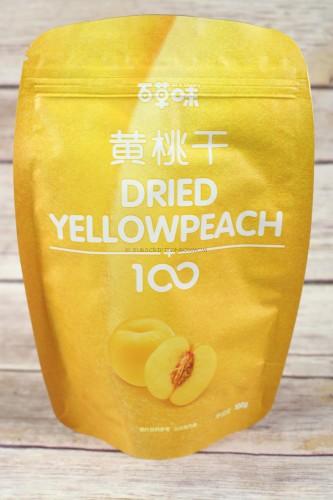 Be & Cheery Dried Yellow Peach This is dried pieces of peach. They look like dried apricots, but really taste like dried juicy peaches. I loved these and wish I could by something similar here.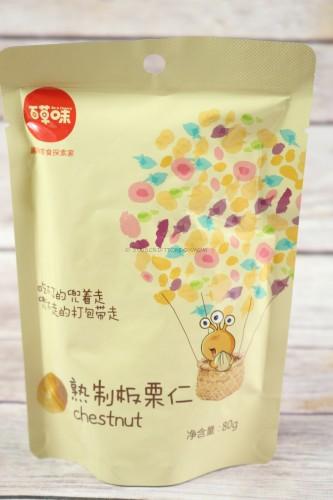 Be & Cheery Chestnuts This was my least favorite snack in the box. They felt a bit wet, and had the texture of a thick mushroom and not a pleasant flavor. They crumbled a bit in your mouth. I think if the texture was different, I might have enjoyed them more.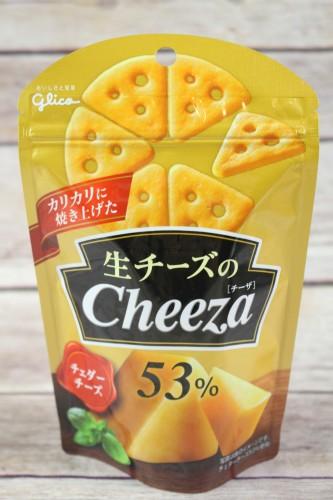 Glico Biscuit Snack Cheeza Cheddar I really loved these crackers. They have that fake cheese flavor, similar to generic brand Cheetos, plus texture of a cracker.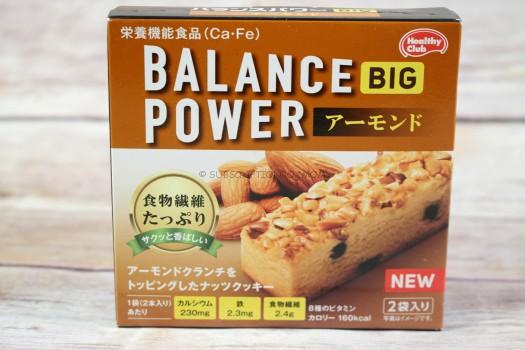 Healthy Club Whole Grain Biscuit Almond Flavor When I opened the box, I expected a power bar type treat. There were two bars in a package. They really tasted like a shortbread cookie with nuts.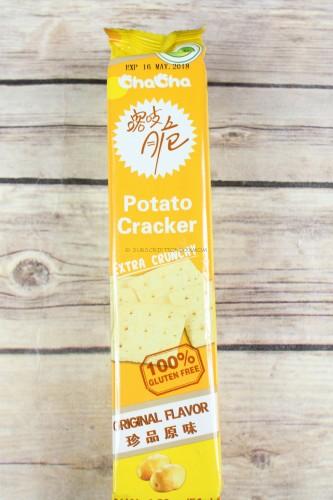 Cha Cha Potato Cracker Original Flavor These potato crackers are seasoned and low in calories. They taste like a potato chip in cracker form. I paired a potato cracker and a cheeza cracker together and it was fantastic.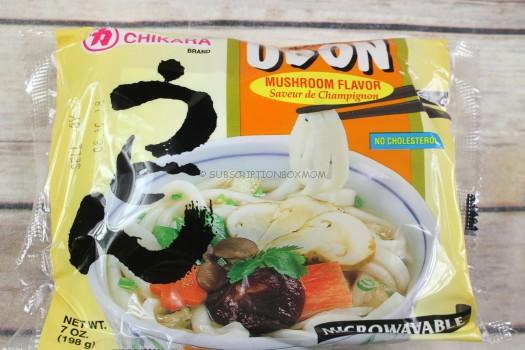 Chikara Microwave Udon Mushroom Flavor This is a microwavable meal! It comes with a package of thick noodles and a packet of seasoning.  You boil water, add the noodles, cook for two minutes, then add the seasoning. This was really good, and it made a nice meal.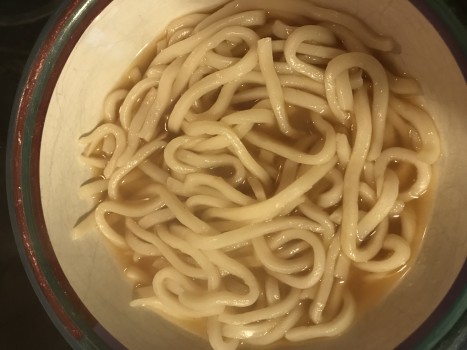 This is the finished soup!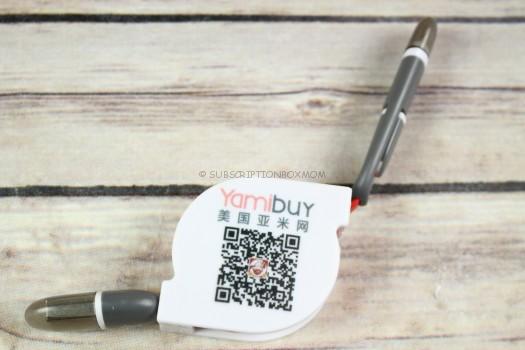 The bonus item was a retractable charger.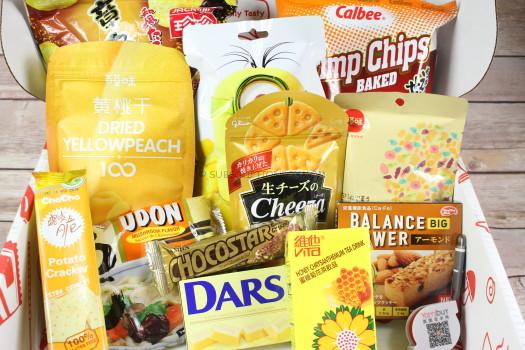 Final Thought: This box was packed with tasty snacks. I really enjoyed the Udon soup, the cheese crackers and the chips. This was a great box! If you want to subscribe, use the coupon SUBBOXMOM to get $5.00 off.
Do you like FREE SUBSCRIPTION BOXES?  Click HERE to see my free subscription box list.
Check out my NEW Subscription Box Directory
You can see my FULL coupon list HERE.