January 5, 2018
01/05/18

By Subscription Box Mom

0 Comments
0
Book of the Month January 2018 Review + Coupons
Disclosure: The post Book of the Month January 2018 Review contain affiliate links.
Book of the Month is a book subscription box that sends a brand new book for as low as $10.47/month.
On the first of the month, you log into your account and choose between five different books, picked out by Book of the Month Judges.  There are authors, editors and more on the judging panel.  There is also one guest judge each month.  You must make your selections by the 14th, or Book of the Month will pick for you.  If you don't like any of the books, you can skip!
Once you make your book selection, you can add up to two books to your account for $9.99/each.  Once you get your book, you can log into your account and join the discussions.
The Details:
Cost: $16.99/month, $14.99/month for a 3 month subscription and $11.99/month for a 1 year subscription.
Coupons:
What's in the box?  On the first of the month, you will get to select from 5 different books.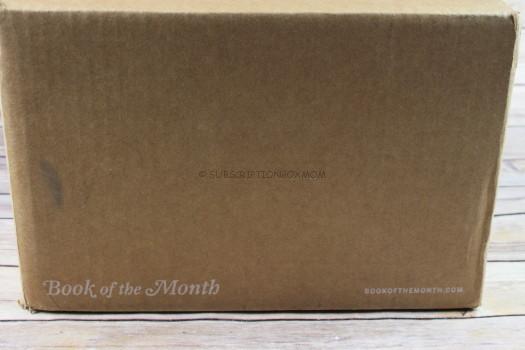 I was sent all the books for review this month.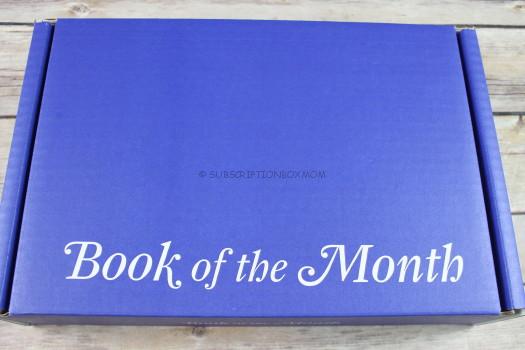 Past books have been shipped in plain cardboard boxes. but this month, they switched to a pretty blue box.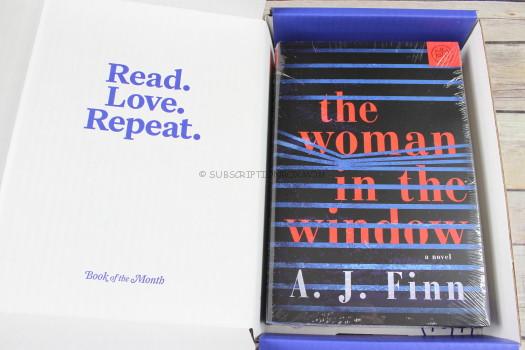 First Look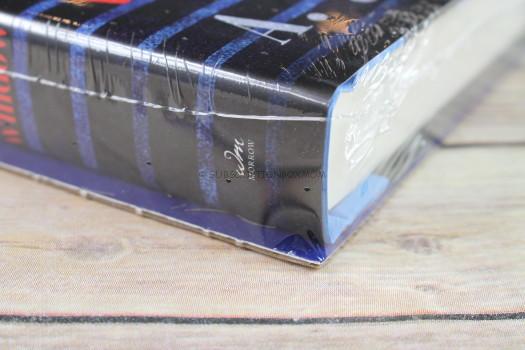 Each book is wrapped in plastic against a larger piece of cardboard to keep the edges from banging against the sides.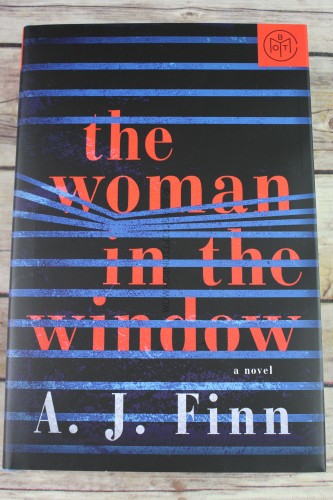 The Woman in the Window by A.J. Finn – Judge Elizabeth Sile This book really sounds fascinating to me. Anna spends her days indoors, drinking wine and spying on her neighbors.  It sounds pretty awesome. One night she sees something happen with the family across the street and she has to figure out what is real.
Summary Anna Fox lives alone—a recluse in her New York City home, unable to venture outside. She spends her day drinking wine (maybe too much), watching old movies, recalling happier times . . . and spying on her neighbors.
Then the Russells move into the house across the way: a father, a mother, their teenage son. The perfect family. But when Anna, gazing out her window one night, sees something she shouldn't, her world begins to crumble—and its shocking secrets are laid bare.
What is real? What is imagined? Who is in danger? Who is in control? In this diabolically gripping thriller, no one—and nothing—is what it seems.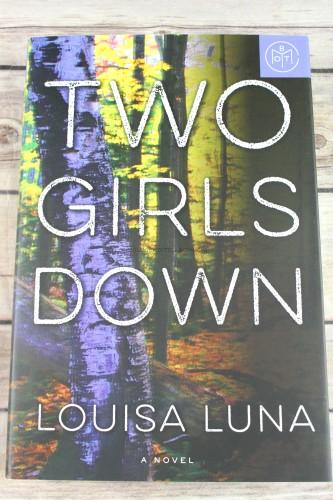 Two Girls Down by Louisa Luna – Judge Nina Sankovitch I love mystery books that involve disappearances.  This is the book I would've selected if I just had to pick one. I can't wait to read this one.
Summary: As addictive, cinematic, and binge-worthy a narrative as The Wire and The Killing, Two Girls Down introduces Louisa Luna as a thriller writer of immense talent and verve.   
   When two young sisters disappear from a strip mall parking lot in a small Pennsylvania town, their devastated mother hires an enigmatic bounty hunter, Alice Vega, to help find the girls. Immediately shut out by a local police department already stretched thin by budget cuts and the growing OxyContin and meth epidemic, Vega enlists the help of a disgraced former cop, Max Caplan. Cap is a man trying to put the scandal of his past behind him and move on, but Vega needs his help to find the girls, and she will not be denied. 
   With little to go on, Vega and Cap will go to extraordinary lengths to untangle a dangerous web of lies, false leads, and complex relationships to find the girls before time runs out, and they are gone forever.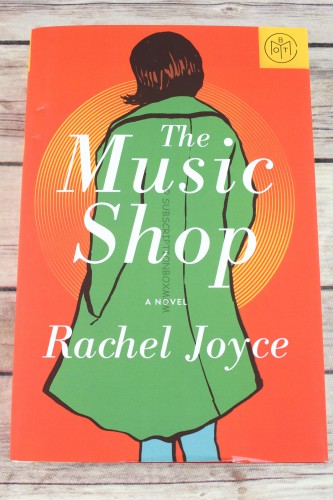 The Music Shop by Rachel Joyce – Judge Kim Hubbard This book sounds interesting. A man runs a music store and is always able to find the right music for each person.  In his personal life, he isn't so succesful. He resists getting close to others, but then he meets a beautiful woman and he is forced to challenge himself.
Summary: It is 1988. On a dead-end street in a run-down suburb there is a music shop that stands small and brightly lit, jam-packed with records of every kind. Like a beacon, the shop attracts the lonely, the sleepless, and the adrift; Frank, the shop's owner, has a way of connecting his customers with just the piece of music they need. Then, one day, into his shop comes a beautiful young woman, Ilse Brauchmann, who asks Frank to teach her about music. Terrified of real closeness, Frank feels compelled to turn and run, yet he is drawn to this strangely still, mysterious woman with eyes as black as vinyl. But Ilse is not what she seems, and Frank has old wounds that threaten to reopen, as well as a past it seems he will never leave behind. Can a man who is so in tune with other people's needs be so incapable of connecting with the one person who might save him? The journey that these two quirky, wonderful characters make in order to overcome their emotional baggage speaks to the healing power of music—and love—in this poignant, ultimately joyful work of fiction.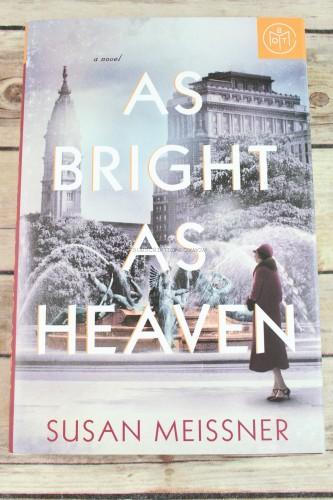 As Bright as Heaven by Susan Meissner – Judge Stacey Armand This book shows the struggle families faced in 1918. Between the war and the Spanish Flu, life is hard and his book explores these hardships.
Summary: In 1918, Philadelphia was a city teeming with promise. Even as its young men went off to fight in the Great War, there were opportunities for a fresh start on its cobblestone streets. Into this bustling town, came Pauline Bright and her husband, filled with hope that they could now give their three daughters–Evelyn, Maggie, and Willa–a chance at a better life.
But just months after they arrive, the Spanish Flu reaches the shores of America. As the pandemic claims more than twelve thousand victims in their adopted city, they find their lives left with a world that looks nothing like the one they knew. But even as they lose loved ones, they take in a baby orphaned by the disease who becomes their single source of hope. Amidst the tragedy and challenges, they learn what they cannot live without–and what they are willing to do about it.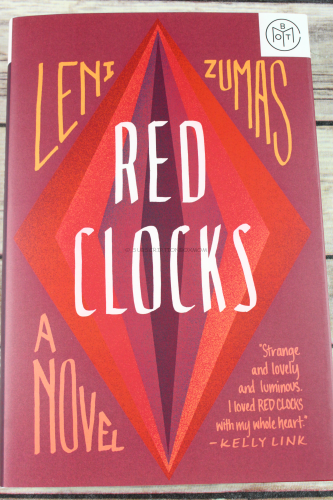 Red Clocks by Leni Zumas – Judge Cristina Arreola This is another book that sounds really interesting. This book takes place in a world where abortion and in-vitro fertilization is banned. The book features 5 women and how the laws affect them.
Summary: In this ferociously imaginative novel, abortion is once again illegal in America, in-vitro fertilization is banned, and the Personhood Amendment grants rights of life, liberty, and property to every embryo. In a small Oregon fishing town, five very different women navigate these new barriers alongside age-old questions surrounding motherhood, identity, and freedom.
Ro, a single high-school teacher, is trying to have a baby on her own, while also writing a biography of Eivør, a little-known 19th-century female polar explorer. Susan is a frustrated mother of two, trapped in a crumbling marriage. Mattie is the adopted daughter of doting parents and one of Ro's best students, who finds herself pregnant with nowhere to turn. And Gin is the gifted, forest-dwelling herbalist, or "mender," who brings all their fates together when she's arrested and put on trial in a frenzied modern-day witch hunt.
Final Thought: This was a great month of books.  It's always hard for me to pick my favorite book each month. There are a couple of books this month that really sounds like great books. Sign up by 1/21 at 8pm EST to get December boxes. If you want to subscribe to Book of the Month, check out these deals.
Do you like FREE SUBSCRIPTION BOXES?  Click HERE to see my free subscription box list.
Check out the NEW Subscription Box Directory
You can see my FULL coupon list HERE.