December 12, 2017
12/12/17

By Subscription Box Mom

0 Comments
0
Funko Disney Treasures December 2017 Review – Snowflake Mountain
Disclosure: This post contains affiliate links.
Disney and FUNKO have partnered for a new box, Disney Treasures!  Boxes are $30.00 every other month contain 100% exclusive Disney collectibles and accessories created by Funko for Disney fans and collectors! Boxes arrive every other month and there are already spoilers for February 2018.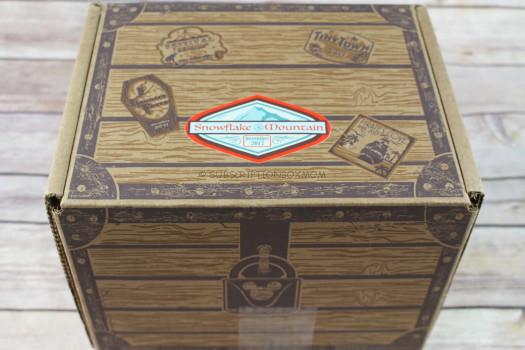 Everything ships in a treasure chest box with a themed sticker on top.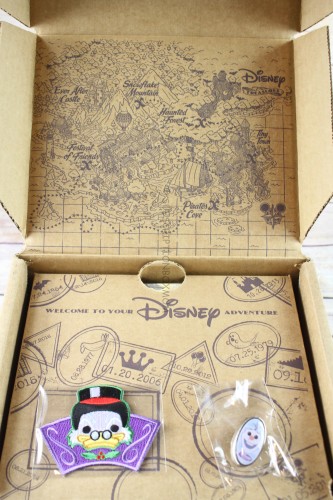 First Look.  When you first open the box, there was a patch and pin. The inside of the box has a map of the places Disney Treasures has been.
Inside the box was a two-sided map with everything in the box, descriptions and spoilers on the back.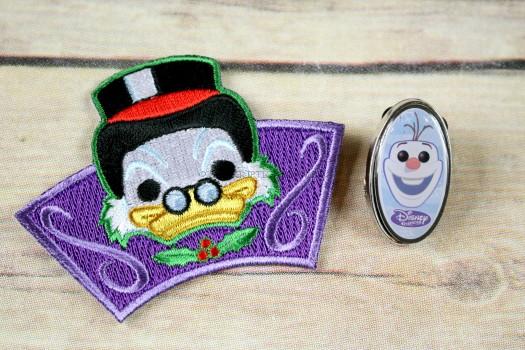 Scrooge McDuck aka "Ebenezer Scrooge" Patch & Olaf Pin I love Mickey's Christmas Carol and it's my favorite Christmas cartoon. The little pin is cute and will probably go on one my oldest son's backpack.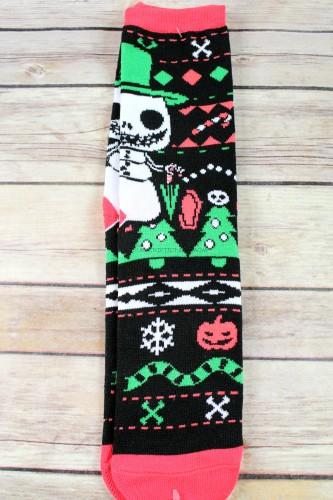 Snowman Jack Socks These festive Nightmare Before Christmas socks are so cute! These have a fun holiday pattern, but there are a few Halloween prints on the socks too.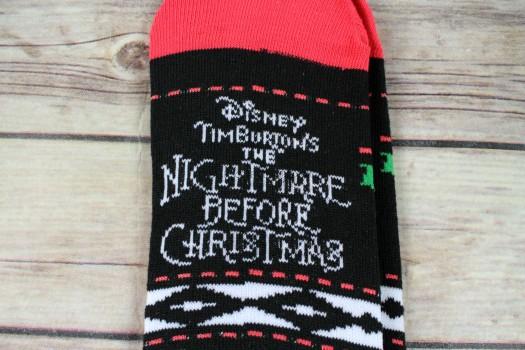 The bottom of the sock has the title of the movie.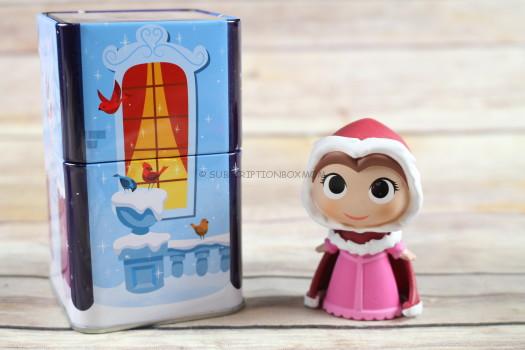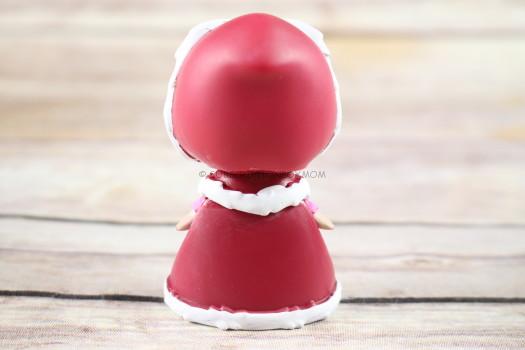 Belle Mystery Mini The tin for this mystery mini is very pretty. You can check out more pictures of the tin below. Belle is in her pretty winter coat for this mystery mini. Belle has big eyes, but one has a bit of paint defects. It's really not a big deal, since this will end up as a toy.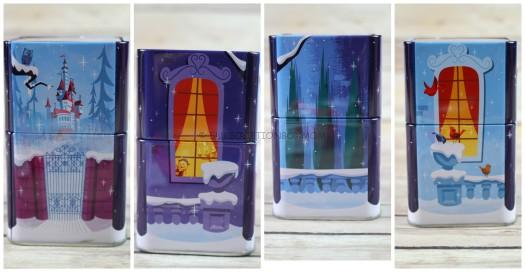 The tin is four-sided and is made to look like the outside of the castle in the winter scene.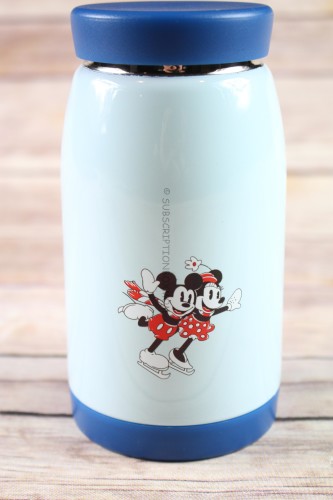 Mickey and Minnie Thermos This easy open thermos is great for school, though I am sure I am going to be keeping it. It's holds 8 ozs of liquid, so it not too big. The Mickey and Minnie on this mug are drawn from the 1935 ice skating cartoon, with a slight color change to Minnie's dress. It's hard to tell by the picture, but the blue part of the mug has fine glitter throughout.  This is a gorgeous thermos.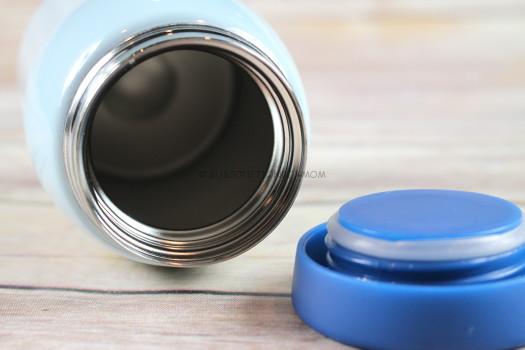 This is a look inside the thermos.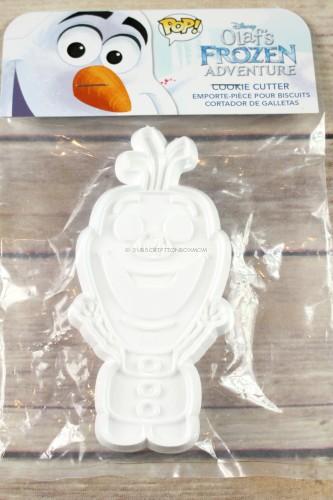 Olaf Cookie Cutter We saw Olaf's Frozen Adventure before Coco. While some people were irritated with the long "short", our family loved it.  My husband was really excited to get this cookie cutter.  We are planning to make Christmas cookies this weekend.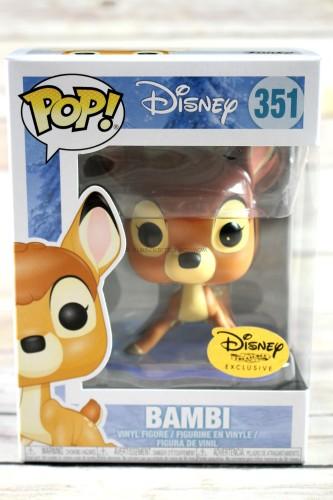 Bambi Disney Treasure Exclusive Of course the featured item in every box is the Funko. This is an exclusive and just the cutest thing.  I don't remove my Funkos, so you will have to look through the plastic.  This is from the ice skating scene in the movie, where Bambi starts sliding around the rink.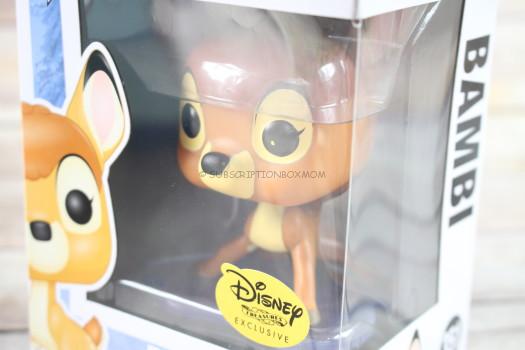 This is a better look at the ice Bambi is standing on.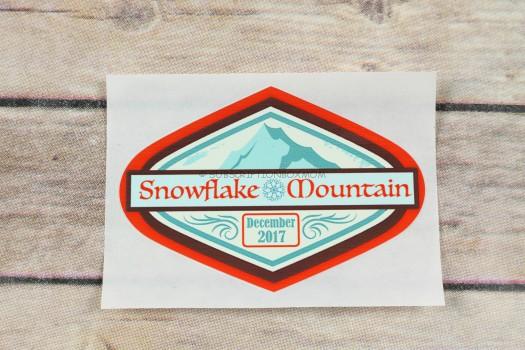 There was also a featured sticker in the box.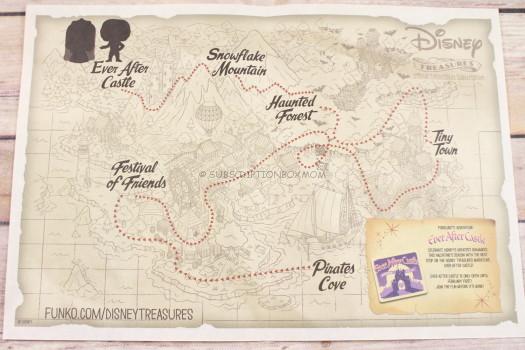 The back of the map has spoilers for the February 2018 box.  The theme will be "Ever After Castle".  There are two figures on the map, so there are people questioning if there will be two Funkos.  There is not any official word yet.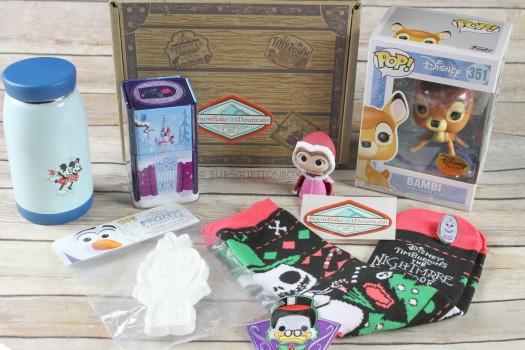 Final Thought: Oh this was a cute box.  I almost canceled my subscription after the Halloween box, since I just wanted the Haunted Mansion and Maleficent stuff.  I am glad I didn't cancel, because this box was really well done.  I love the glitter look on the thermos, and the cookie cutter will be used too.  Bambi is already on display with my Funko collection. To grab this subscription, just use this link.
Check out the NEW Subscription Box Directory
Do you like FREE SUBSCRIPTION BOXES?  Click HERE to see my free subscription box list.
Check out my Full List of Subscription Box Coupons