December 12, 2017
12/12/17

By Subscription Box Mom

0 Comments
0
December 2017 GlobeIn Artisan "Cheers" Review + Coupon
GlobeIn Artisan Box December 2017 Cheers Review. Disclosure: This post contains affiliate links. I received this box for review.
GlobeIn has two different themes each month.  The themes for November are "Play" and "Cheers".Premium Boxes are $40.00 month to month and filled with 4 or more handmade items from all over the world.  Essential boxes are $10.00/month and come with one curated product each month. I love the quality of the items in my GlobeIn boxes.  You also find out about where each item comes from and who made it. You can save $10.00 on your first box of any subscription, PLUS get a FREE mug, just use coupon SAVE10FREEMUG.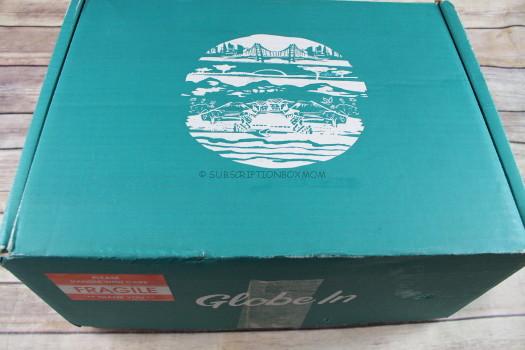 GlobeIn ships in a large green box.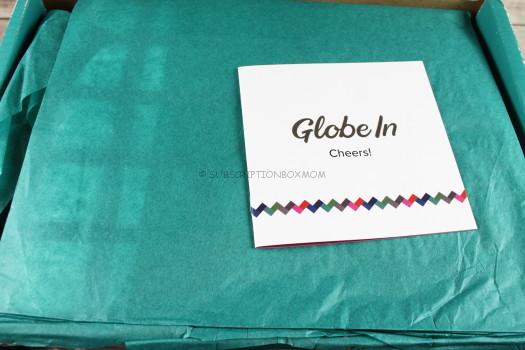 First Look. This is the "Cheers" box.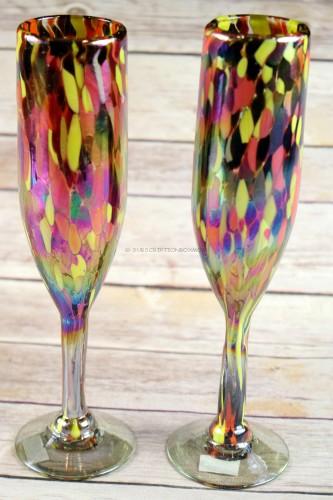 Confetti Champagne Flutes, Mexico, 9″ $16.00 each The flutes are gorgeous and just on time for my anniversary. These are made from hand blown glass in Mexico, through the Cristaluc company. Tomas Angel Murillo is one of their featured artisans and he has had a love of glass blowing since he was 8 years old.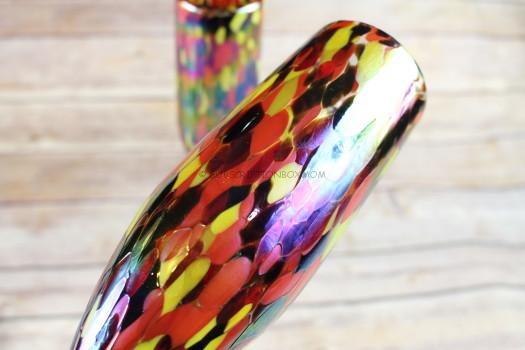 Each of these flutes have a nice weight and a beautiful metallic sheen. These are the prettiest flutes I own.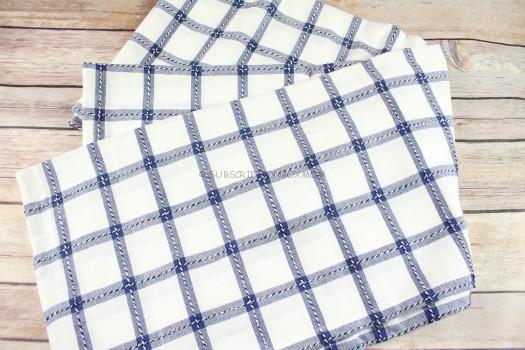 Checkered Table Cloth, India, 62″ x 42″ $40.00 Located in Karur, this company works to employ female weavers in the area. The company is own by women too! This company worked to get their items in international stores. I love the colors of this tablecloth, but it will be saved for special occasions.  Small kids and fabric tablecloths don't mix.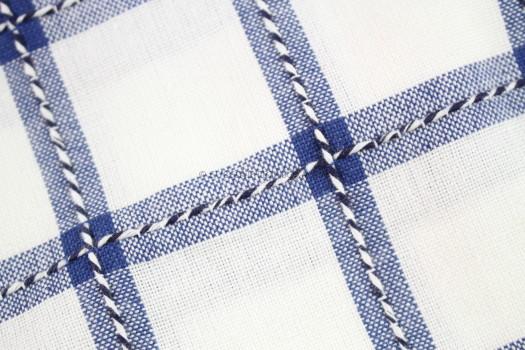 This is a closer look at the tablecloth and the beautiful stitching.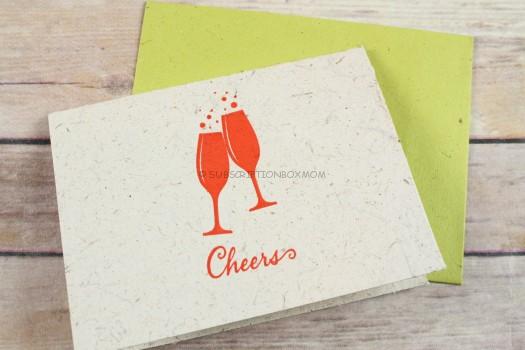 Elephant Poo Greeting Card, Sri Lanka $6.o0 I love this company, their products are made from elephant waste! This card is made from elephant poo, by cleaning and processing the cellulose into acid free paper. The company gives farmers money to make up for the damage the elephants cause to their crops.  This is an eco-friendly company and they help save elephants!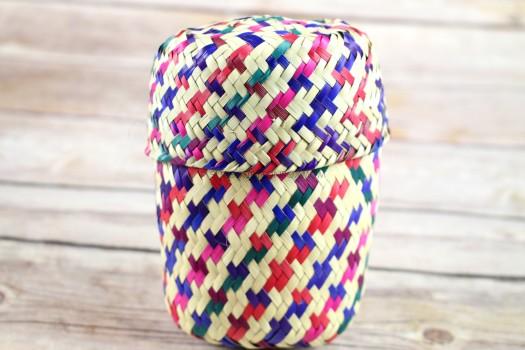 Mini Palm Leaf Basket $10.00 This basket is made by the wonderful weavers in Oaxaca, Mexico. We use these baskets all over the house.  I like these small ones to wrap presents and to store small toys.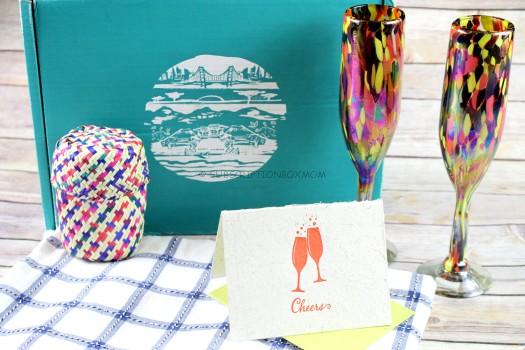 Final Thought: The total value of this box was $88.00. The glass flutes were by far my favorite items in the box. You can grab this box and gift to for those special occasions like graduation and anniversaries. You can save $10.00 on your first box of any subscription, PLUS get a FREE mug, just use coupon SAVE10FREEMUG.
Do you like FREE SUBSCRIPTION BOXES?  Click HERE to see my free subscription box list.
Check out the NEW Subscription Box Directory
You can see my FULL coupon list HERE