November 9, 2017
11/09/17

By Subscription Box Mom

0 Comments
0
SnackSack Classic October 2017 Review + Coupon
SnackSack October 2017 Review. Disclosure: This post contains affiliate links.  I received this box for review.
SnackSack is a healthy subscription box that includes snacks that are organic or all-natural,
non-GMO, vegan, fair-trade, or gluten-free.  SnackSack is $22.00/month for a sack full of healthy snacks.  There are also new vegan and gluten free boxes, which are $24.00/month.
The Details:
Cost: $22.00/month, You can also choose a 3 or 6 month subscription
Coupon: Try SnackSack and use the code BOXMOM15 to save 15% on your subscription for life.
What's in the box? SnackSack sends a sack full of delicious health snacks each month.
 Shipping; Free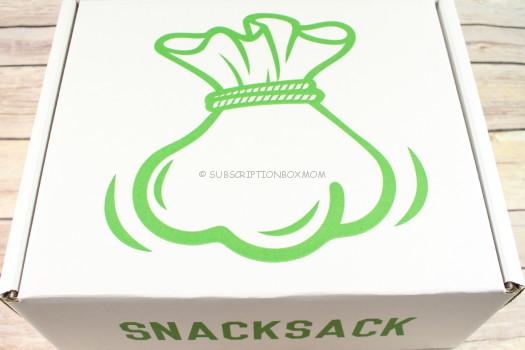 SnackSack ships in a white and green box.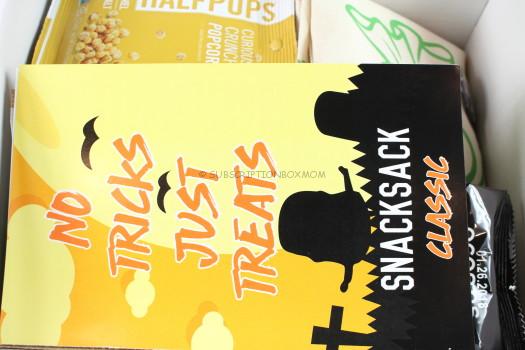 The theme for October was "No Tricks Just Treats".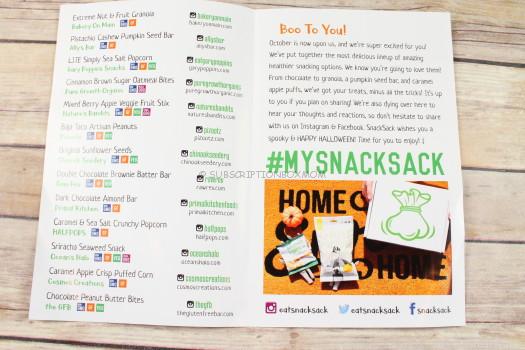 Inside the information guide, there are names and prices for everything in the box. The guide also tells if the food item is non-gmo, gluten free, vegan, and non gmo.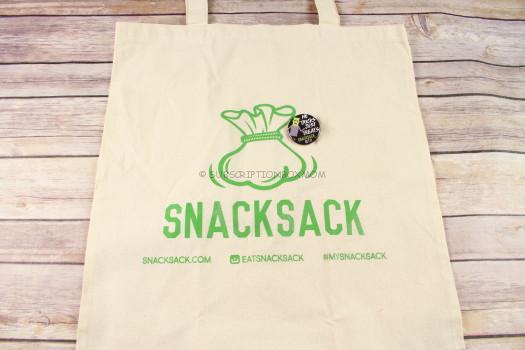 In your 1st box, you will get a tote bag with a themed pin on the bag.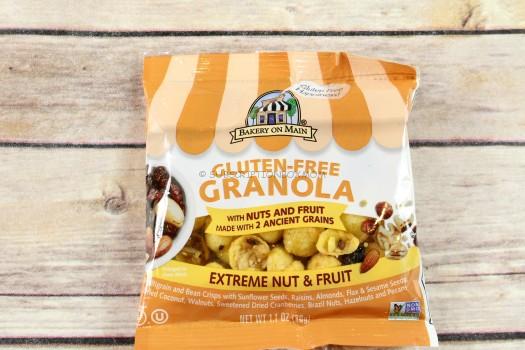 Bakery On Main Gluten Free Granola Extreme Nut & Fruit This is a mix of bean crisps, sunflower seeds, raisins, almonds, sesame seeds, coconut, walnuts and cranberries. This was much sweeter than I expected.  There is a sweet coating on the fruit and nuts. This was tasty, but I would have prefered something more salty.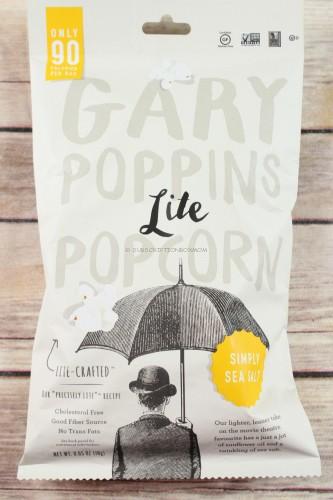 Garry Poppins Lite Popcorn I have had this popcorn a few times and I really like it.  It's only 90 calories and it tastes great.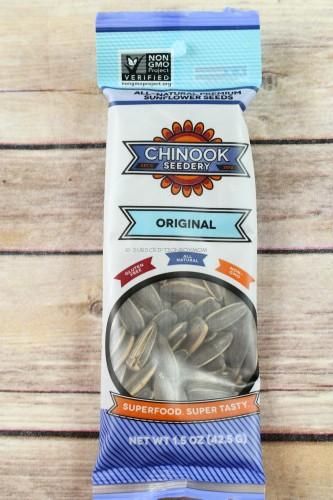 Chinook Sunflower Seeds These are just all natural sunflower seeds! My husband really enjoys them, so these will go with him to work as a snacks.  You can enjoy the whole package for only 130 calories.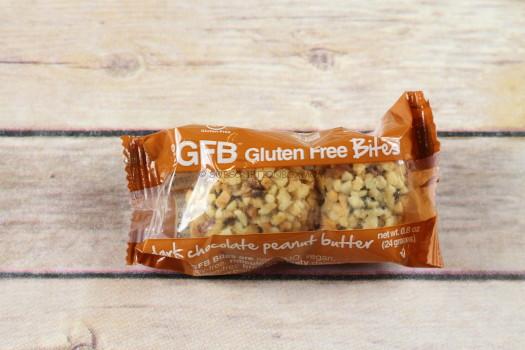 The GFB Gluten Free Bites These little bites are so tasty.  They are a soft chocolate ball, made with peanut butter and covered with peanuts.  It's a bit like a no-bake cookie.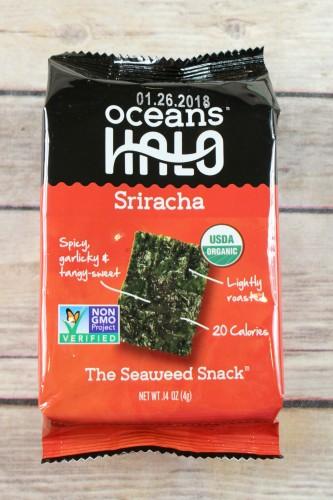 Ocean's Halo Sirracha Seaweed Snacks This dried seaweed is super healthy at only 20 calories a package. I tried this sriracha flavor, but I just didn't like it.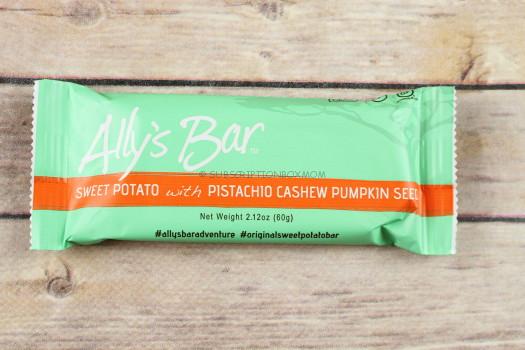 Ally's Bar Sweet Potato with Pistachio Cashew pumpkin Seed Bar This bar is made with dates, cashews, sweet potato powder, pumpkin seeds, pistachios, quinoa, honey, and sea salt. This bar has 240 calories, so I would probably eat it as a meal replacement bar.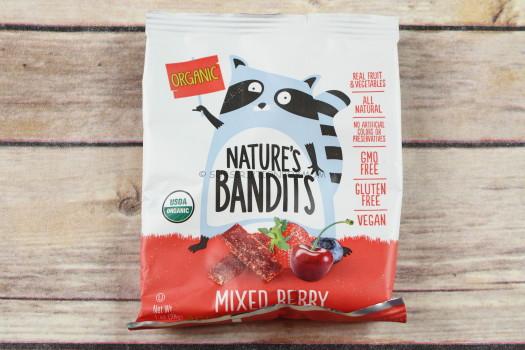 Nature's Bandits Mixed Berry Apple Veggie Fruit Stix These are organic fruit snacks, so they aren't filled with artificial junk. These are my 5 year old's favorite fruit snacks. These lasted a whole 10 seconds after I put the box in the kitchen.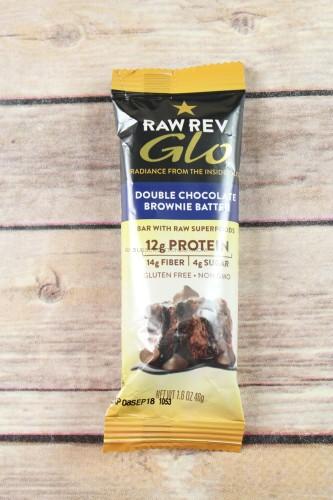 RawRevGlo Double Chocolate Brownie Batter I really like these bars, especially anything with chocolate. This is a soft bar and has a very yummy chocolate flavor. This bar has a 12 grams of protein, so it's a great after workout snack.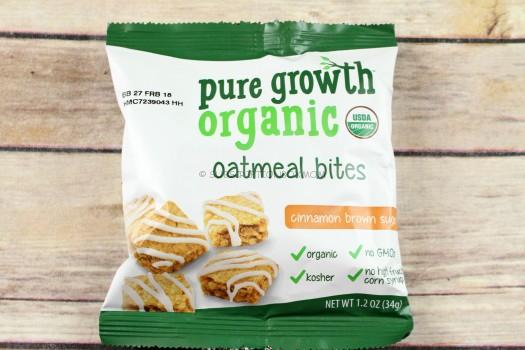 Pure Growth Organic Oatmeal Bites These little bites are organic and they taste like soft pieces of cereal. They are kosher, non gmo, and are free from high fructose corn syrup. These are soft pieces with some sweet cinnamon flavors.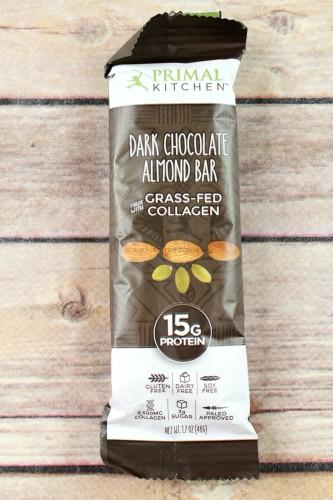 Primal Kitchen Dark Chocolate Brownie Batter Bar We received a different flavor in the August box. This one is dark chocolate and almond, plus it has 15 grams of protein. This will be my breakfast one morning.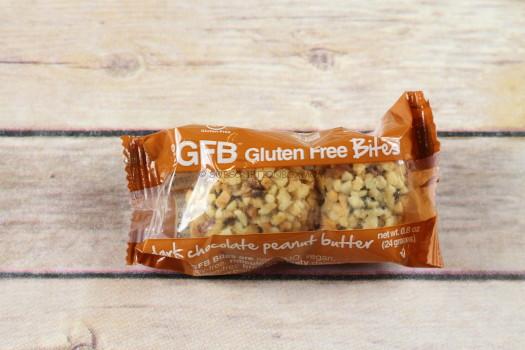 The GFB Gluten Free Bites These round balls are made with chocolate, peanut butter, peanuts and other ingredients. These were in the vegan box and they were so good, I am glad to get them again.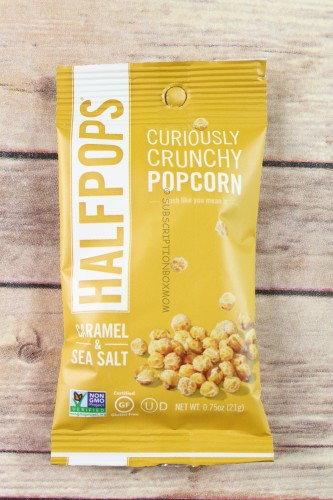 Halfpops Caramel & Sea Salt Crunchy Popcorn These crunchy snacks are half popped but easier to eat than just crunching on a kernel.  The caramel and sea salt flavor is a great sweet treat.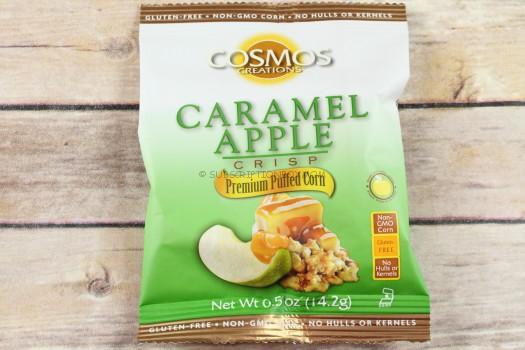 Cosmos Creations Caramel Apple Puffed Corn I haven't add these in awhile, so I was happy to get them back. These are a puffed corn with apple/caramel flavor.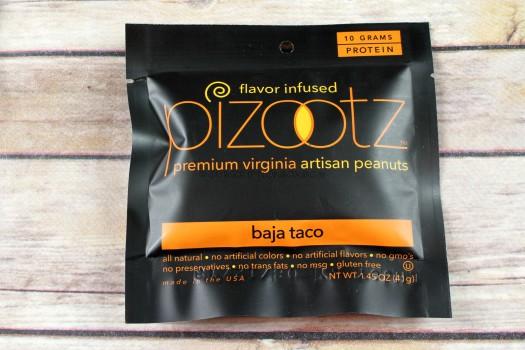 Pizootz Premium Virginia Artisan Peanuts in Baja Taco These were also in the vegan box and were very good. They are a peanut with a baja taco seasoning. You can eat these right out of the bag, add it to a stir fry or put it in a wrap.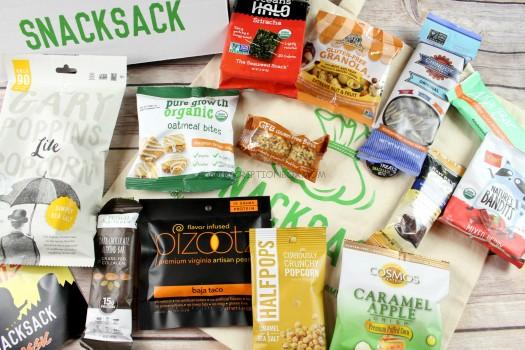 Final Thought: This was a great box.  SnackSack always includes healthy snacks that taste great, so you won't want to reach for anything else. I loved the cosmos popcorn, and the Gary Poppins popcorn the most. I do love my popcorn. Try SnackSack and use the code BOXMOM15 to save 15% on your subscription for life.
Do you like FREE SUBSCRIPTION BOXES?  Click HERE to see my free subscription box list.
Check out the NEW Subscription Box Directory
You can see my FULL coupon list HERE