November 13, 2017
11/13/17

By Subscription Box Mom

0 Comments
0
Book of the Month November 2017 Review + Coupons
Disclosure: The post Book of the Month October 2017 Review contain affiliate links.
Book of the Month is a book subscription box that sends a brand new book for as low as $10.47/month.
On the first of the month, you log into your account and choose between five different books, picked out by Book of the Month Judges.  There are authors, editors and more on the judging panel.  There is also one guest judge each month.  You must make your selections by the 14th, or Book of the Month will pick for you.  If you don't like any of the books, you can skip!
Once you make your book selection, you can add up to two books to your account for $9.99/each.  Once you get your book, you can log into your account and join the discussions.
The Details:
Cost: $16.99/month, $14.99/month for a 3 month subscription and $11.99/month for a 1 year subscription.
Coupons:
What's in the box?  On the first of the month, you will get to select from 5 different books.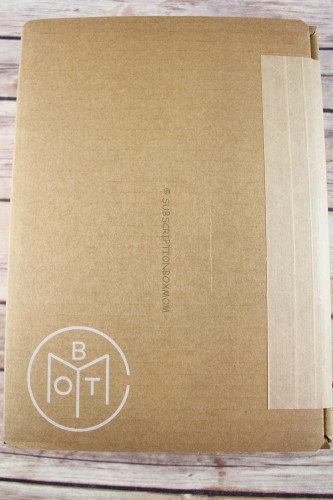 Each book comes in a small cardboard box.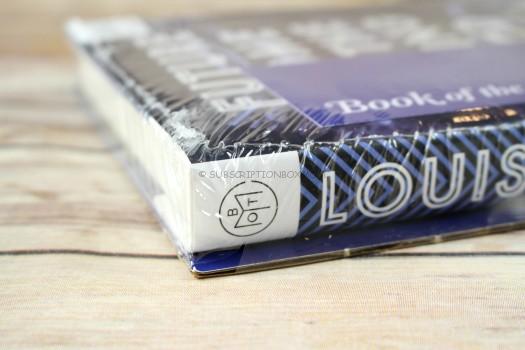 Each book is wrapped in plastic against a larger piece of cardboard to keep the edges from banging against the sides.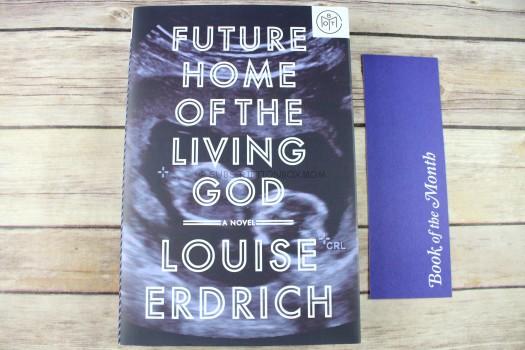 Future Home of the Living God by Louise Erdrich – Guest Judge Tavi Gevinson This book is about a future world where evolution is reversing. Mothers are giving birth to babies that look like primitive humans.  People are talking about martial law.  During all of this, a woman Cedar is pregnant and trying to find out where she came from (she was adopted).
Summary: The world as we know it is ending. Evolution has reversed itself, affecting every living creature on earth. Science cannot stop the world from running backwards, as woman after woman gives birth to infants that appear to be primitive species of humans. Thirty-two-year-old Cedar Hawk Songmaker, adopted daughter of a pair of big-hearted, open-minded Minneapolis liberals, is as disturbed and uncertain as the rest of America around her. But for Cedar, this change is profound and deeply personal. She is four months pregnant.
Though she wants to tell the adoptive parents who raised her from infancy, Cedar first feels compelled to find her birth mother, Mary Potts, an Ojibwe living on the reservation, to understand both her and her baby's origins. As Cedar goes back to her own biological beginnings, society around her begins to disintegrate, fueled by a swelling panic about the end of humanity.
There are rumors of martial law, of Congress confining pregnant women. Of a registry, and rewards for those who turn these wanted women in. Flickering through the chaos are signs of increasing repression: a shaken Cedar witnesses a family wrenched apart when police violently drag a mother from her husband and child in a parking lot. The streets of her neighborhood have been renamed with Bible verses. A stranger answers the phone when she calls her adoptive parents, who have vanished without a trace. It will take all Cedar has to avoid the prying eyes of potential informants and keep her baby safe.
A chilling dystopian novel both provocative and prescient, Future Home of the Living God is a startlingly original work from one of our most acclaimed writers: a moving meditation on female agency, self-determination, biology, and natural rights that speaks to the troubling changes of our time.
 Artemis by Andy Weir Artemis is the first city on the moon.  Jazz isn't rich so she is trying to do the perfect crime to get ahead.  What she doesn't know is it could cost her more than she thinks.
Summary: Jazz Bashara is a criminal. Well, sort of. Life on Artemis, the first and only city on the moon, is tough if you're not a rich tourist or an eccentric billionaire. So smuggling in the occasional harmless bit of contraband barely counts, right? Not when you've got debts to pay and your job as a porter barely covers the rent.
Everything changes when Jazz sees the chance to commit the perfect crime, with a reward too lucrative to turn down. But pulling off the impossible is just the start of her problems, as she learns that she's stepped square into a conspiracy for control of Artemis itself—and that now, her only chance at survival lies in a gambit even riskier than the first.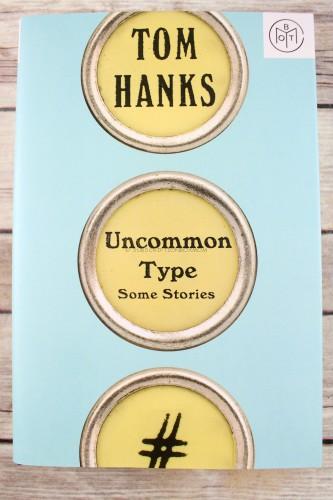 Uncommon Type by Tom Hanks – Judge Maris Kreizman I am a huge fan of Tom Hanks, so this is the first book I am going to read.  This whole book is a collection of short stories!
Summary: A gentle Eastern European immigrant arrives in New York City after his family and his life have been torn apart by his country's civil war. A man who loves to bowl rolls a perfect game–and then another and then another and then many more in a row until he winds up ESPN's newest celebrity, and he must decide if the combination of perfection and celebrity has ruined the thing he loves. An eccentric billionaire and his faithful executive assistant venture into America looking for acquisitions and discover a down and out motel, romance, and a bit of real life. These are just some of the tales Tom Hanks tells in this first collection of his short stories. They are surprising, intelligent, heartwarming, and, for the millions and millions of Tom Hanks fans, an absolute must-have!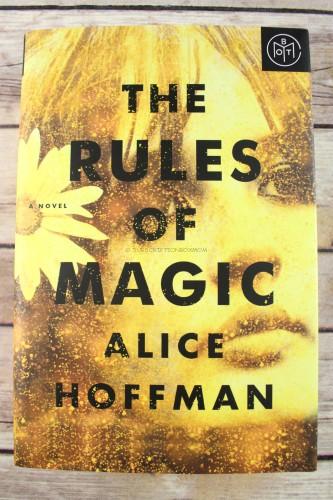 The Rules of Magic by Alice Hoffman – Guest Judge Mae Whitman This book is a Reese Witherspoon book club pick, so I expect it to be very good. The Owens family was accused of witch craft back in 1620.  Since then the family has tried to escape their dark past. Susanna Owens now has three children, and it not until they visit their aunt in Massachusetts, do they find out more family secrets.
Summary: Find your magic. For the Owens family, love is a curse that began in 1620, when Maria Owens was charged with witchery for loving the wrong man. Hundreds of years later, in New York City at the cusp of the sixties, when the whole world is about to change, Susanna Owens knows that her three children are dangerously unique. Difficult Franny, with skin as pale as milk and blood red hair, shy and beautiful Jet, who can read other people's thoughts, and charismatic Vincent, who began looking for trouble on the day he could walk.
From the start Susanna sets down rules for her children: No walking in the moonlight, no red shoes, no wearing black, no cats, no crows, no candles, no books about magic. And most importantly, never, ever, fall in love. But when her children visit their Aunt Isabelle, in the small Massachusetts town where the Owens family has been blamed for everything that has ever gone wrong, they uncover family secrets and begin to understand the truth of who they are. Back in New York City each begins a risky journey as they try to escape the family curse.
The Owens children cannot escape love even if they try, just as they cannot escape the pains of the human heart. The two beautiful sisters will grow up to be the revered, and sometimes feared, aunts inPractical Magic, while Vincent, their beloved brother, will leave an unexpected legacy. Thrilling and exquisite, real and fantastical, The Rules of Magic is a story about the power of love reminding us that the only remedy for being human is to be true to yourself.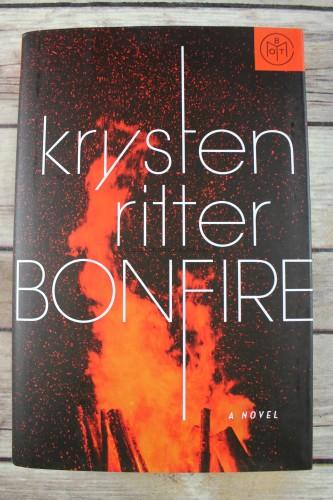 Bonfire by Krysten Ritter – Judge Liberty Hardy  Abby Williams tried her best to clean herself from her past, but now she has to go back and investigate a company connected to a disappearence of a young girl.  The story unravels to reveal deeps secrets Abby didn't know.
Summary: It has been ten years since Abby Williams left home and scrubbed away all visible evidence of her small-town roots. Now working as an environmental lawyer in Chicago, she has a thriving career, a modern apartment, and her pick of meaningless one-night stands.
But when a new case takes her back home to Barrens, Indiana, the life Abby painstakingly created begins to crack. Tasked with investigating Optimal Plastics, the town's most high-profile company and economic heart, Abby begins to find strange connections to Barrens's biggest scandal from more than a decade ago, involving the popular Kaycee Mitchell and her closest friends—just before Kaycee disappeared for good.
Abby knows the key to solving any case lies in the weak spots, the unanswered questions. But as she tries desperately to find out what really happened to Kaycee, troubling memories begin to resurface and she begins to doubt her own observations. And when she unearths an even more disturbing secret—a ritual called "The Game"—it will threaten reputations, and lives, in the community and risk exposing a darkness that may consume her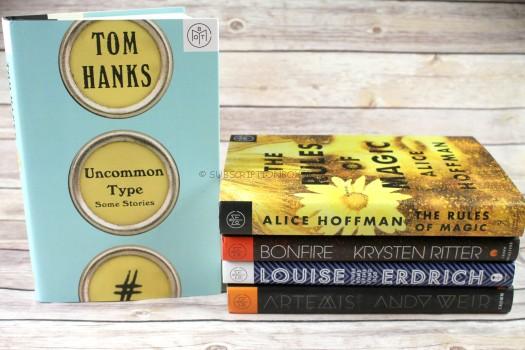 Final Thought: I really enjoy Book of the Month.  There are always several books I want to read.  This month, I am looking forward to checking out Tom Hank's new book. If you want to subscribe to Book of the Month, check out these deals.
Do you like FREE SUBSCRIPTION BOXES?  Click HERE to see my free subscription box list.
Check out the NEW Subscription Box Directory
You can see my FULL coupon list HERE.