October 17, 2017
10/17/17

By Subscription Box Mom

0 Comments
0
SnackSack September 2017 Review + Coupon
SnackSack September 2017 Review. Disclosure: This post contains affiliate links.  I received this box for review.
SnackSack is a healthy subscription box that includes snacks that are organic or all-natural,
non-GMO, vegan, fair-trade, or gluten-free.  SnackSack is $22.00/month for a sack full of healthy snacks.  You can even buy multiple sacks per month, perfect for an office environment. This is the SnackSack September 2017 review.

The Details:
Cost: $22.00/month, You can also choose a 3 or 6 month subscription
Coupon: Try SnackSack and use the code BOXMOM25 to save 25% on your subscription.
What's in the box? SnackSack sends a sack full of delicious health snacks each month.
 Shipping; Free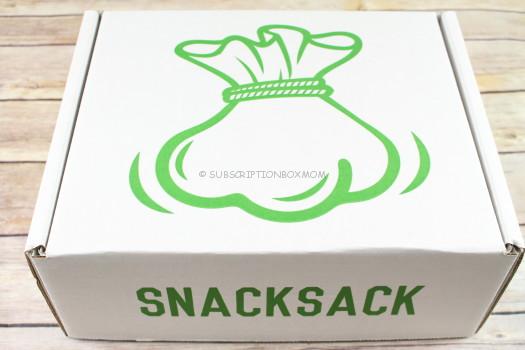 SnackSack ships in a large white box with a green sack on the top.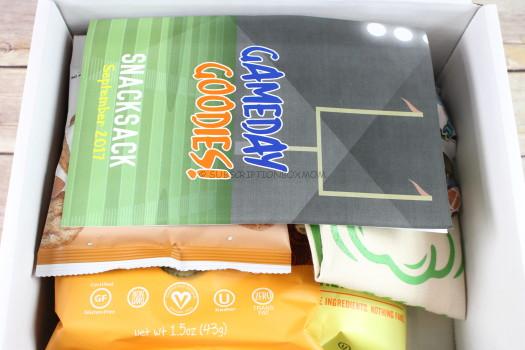 First Look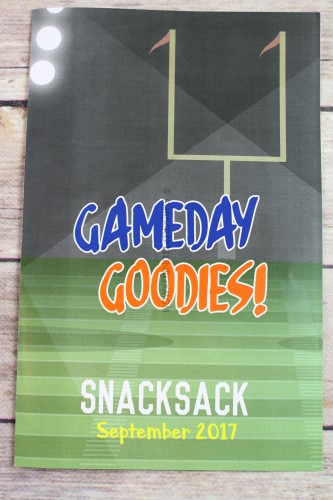 The theme for September is "Gameday Goodies".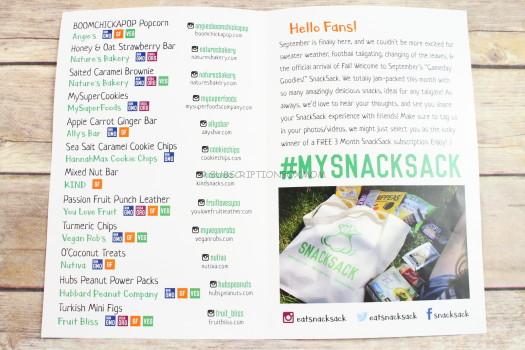 This month, they have a new information booklet.  Inside the booklet, there are names and prices for everything in the box.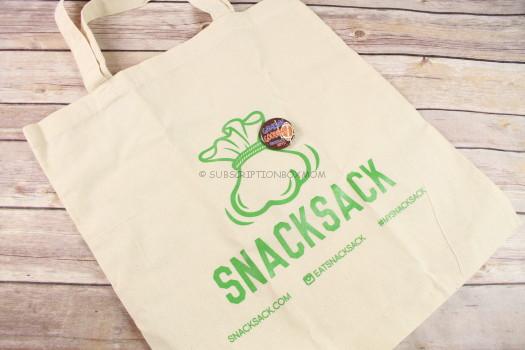 Instead of the burlap sack, there is a really nice tote bag in each box now. There is also a themed pin on the bag.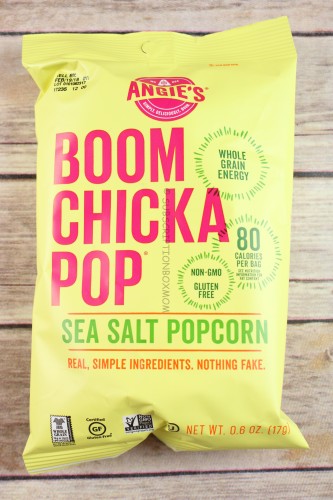 Angie's Boom Chicka Pop Popcorn I love getting popcorn in subscription boxes and I am not terribly picky about the flavor. This popcorn is lightly salted and has only 80 calories! Popcorn is my go-to snack when I want something salty.  I can eat this popcorn and not miss it covered in butter.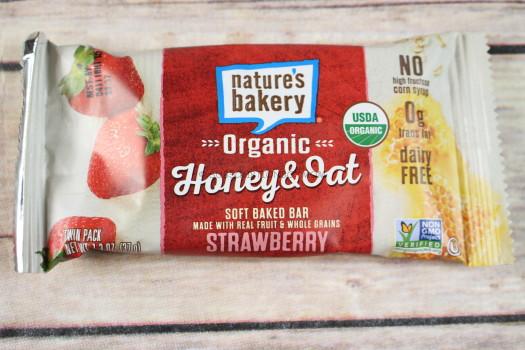 Nature's Bakery Honey & Oat Strawberry Bar Nature's Bakery bars are similar to fig bars.  This one is honey, oat and strawberry, a perfect bar for breakfast.  These are free from high fructose corn syrup, free from trans fat and dairy free. These are a healthy way to eat something sweet, without ruining your diet.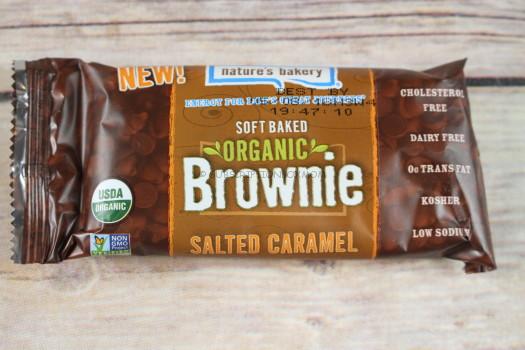 Nature's Bakery Salted Caramel Brownie This is similar to the strawberry bar, but this is in organic salted caramel brownie. It's cholesteral free, dairy free, kosher, low sodium and has no trans fats. I suggest saving this for a dessert one evening.  It's much better than the regular Nature's Bakery brownies.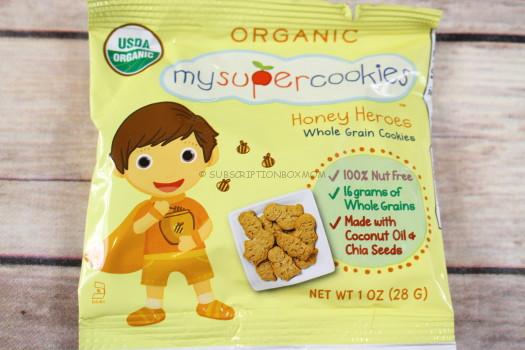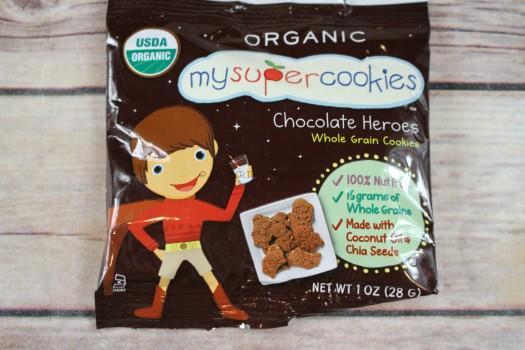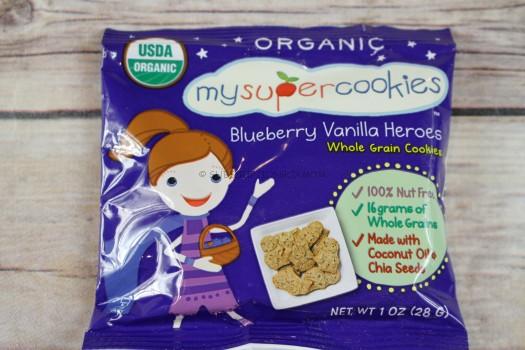 MySuperFoods MySuperCookies I was so happy to get three packages of the My Super Foods cookies.  We received honey, chocolate, and blueberry hereos. These are nut free, so both of my kids can eat these! They are also make with coconut oil and chia seeds, though my kids couldn't tell. I like treats that can sneak in some good nutrition without them knowing.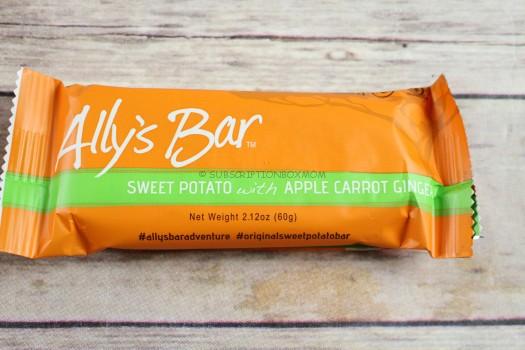 Ally's Bar Apple Carrot Ginger Bar This bar was inspired by a juice contains sweet potatoes, carrot, apple, and quinoa. I didn't end up loving the mix of sweet potato and ginger, but I am glad I tried it.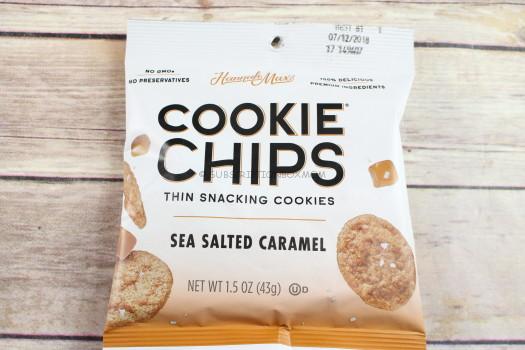 HannahMax Cookie Chips Sea Salt Caramel Cookie Chips These cookies are really think but there are quite a few in the bag. This is free from preservatives, gmo free and they taste like a regular cookie.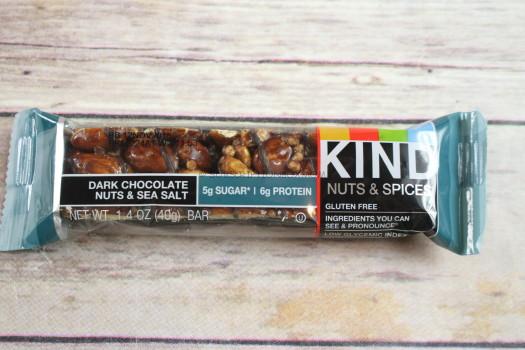 Kind Mixed Nut Bar While I am not really a bar fan, Kind bars are really good. I am all in for anything that combines nuts and dark chocolate.  There are only 6 grams of sugar and there is 6 grams of protein in the bar. This was so good, I am going to have to get more.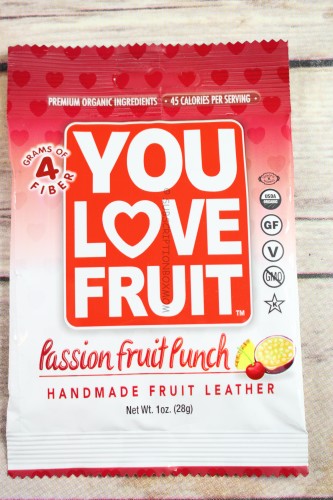 You Love Fruit Passion Fruit Punch Leather My kids love these.  Each package contains small round circles of fruit leather.  They are basically little fruit roll ups. This is in passion fruit punch and both of my kids received some in their lunch box. They love the taste and I love that they are organic.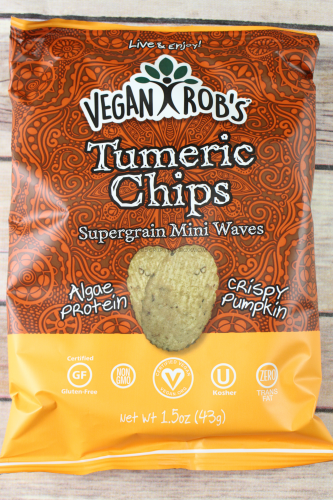 Vegan Rob's Tumeric Chips These chips are made of chia seeds, quinoa, pumpkin powder and turmeric.  They are a plant-based chip and went well with humus.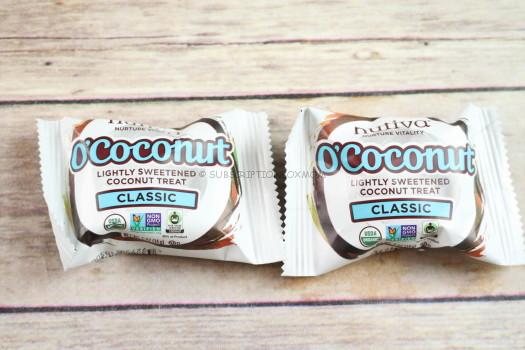 Nutiva O'Coconut Treats These coconut treats are organic and non gmo. Since my family doesn't care for coconut, my coconut treats go in my babysitter box. My dad loves coconut, so he is always happy to find coconut treats when he watches my kids.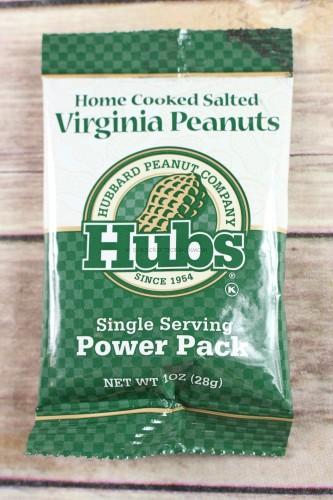 Hubbard Peanut Company Hubs Peanut Power Packs These peanuts are home cooked salted Virginia peanuts.  Since my oldest son is allergic, my husband will take these to work to enjoy.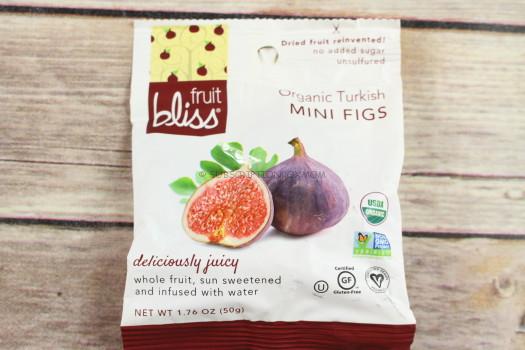 Fruit Bliss Turkish Mini Figs These dried fruit figs are a great fruit snack for adults.  Each fig is pretty large and juicy! My kids thought these looked weird, so I got to enjoy them all.  Very tasty!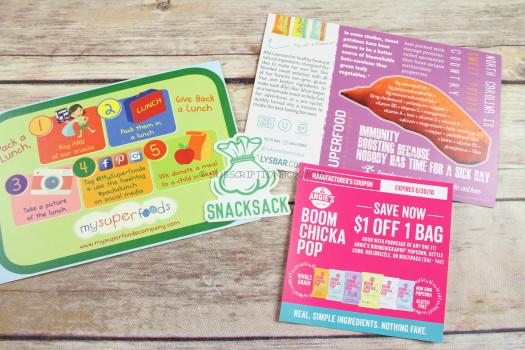 There were several advertisements and coupons in the box, along with a SnackSack sticker.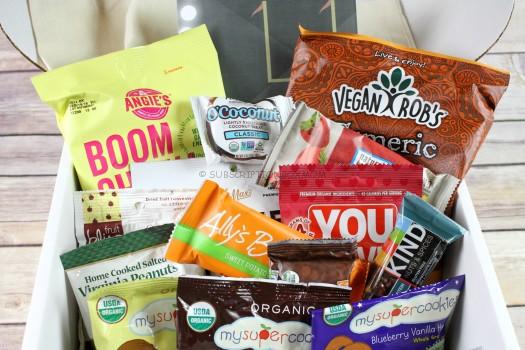 Final Thought: SnackSack delivered a healthy box of snacks that my whole family enjoyed. I like they include snacks that are great for kids. They are perfect to include in lunch boxes.  My kids liked the My Super Cookies and I loved the popcorn. Try SnackSack and use the code SPOOKY to save 30% on your subscription.
Do you like FREE SUBSCRIPTION BOXES?  Click HERE to see my free subscription box list.
Check out the NEW Subscription Box Directory
You can see my FULL coupon list HERE