October 2, 2017
10/02/17

By Subscription Box Mom

0 Comments
0
Munchpak September 2017 Review + Coupon
Munchpak September 2017 Review. Disclosure: This post contains affiliate links.  I received this box for review.
MunchPak is a snack subscription box that packs a huge amount of yummy snacks into their boxes. Subscriptions start at $9.95/month and each box packs old favorites and new goodies.  When you sign up, you can select your favorite flavors to help make your box even better.  I received the original box for review.
Here are the flavors.  You can hit the + sign for flavors you like and the – sign for flavors you don't.  You will pay $1 extra for every flavor you select.
The Details:
Cost: Mini $9.95, Original $19.95, Family plan $39.95
Coupon:  To subscribe,, click HERE and use the code BOXMOM to take $2.00 off.
What's in the box?  Boxes are filled with a huge variety of delicious munchies from Australia, Sweden, Japan, United States, Canada, and many other countries from all over the world
When will I get my box?  You box will ship within about 48 hours after ordering.  You will then get a new box around the same time each month.
Where do you ship?  Worldwide
Website: www.munchpak.com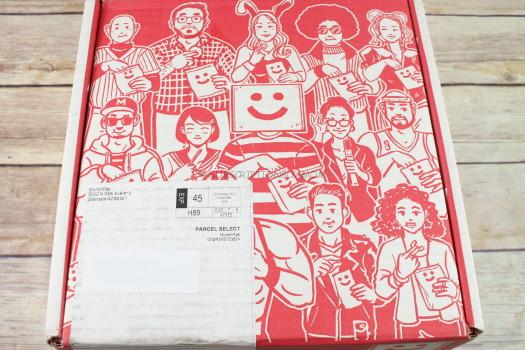 Munchpak ships in a fun box.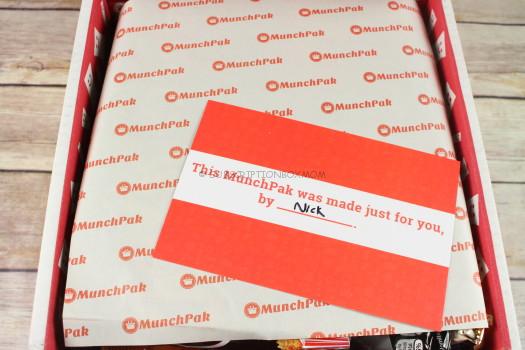 First Look. There is a card inside the box that lets you know you put together your box.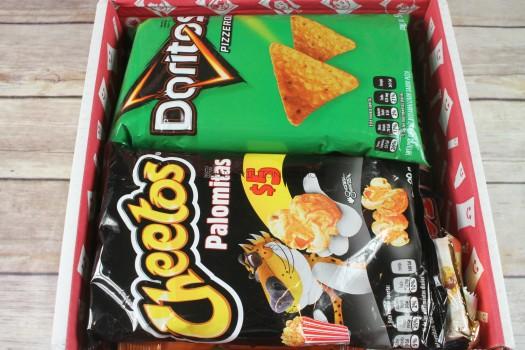 The box is packed with snacks.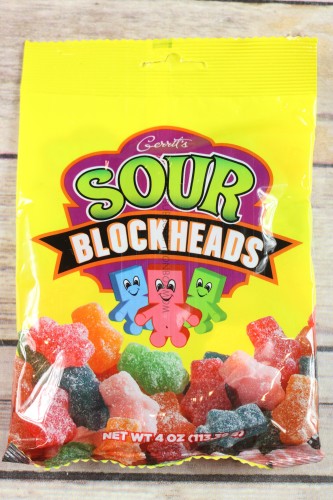 Gerrits Sour BlockHeads (United States) These are similar to a Sour Patch Kid, only bigger and more sour. These also turn sweet after the sour goes away.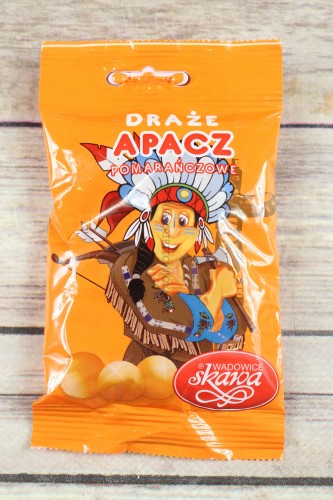 Skawa Orange Yogurt Dragees (Poland) These little orange candies have a semi hard outer shell and taste similar to orange TicTacs.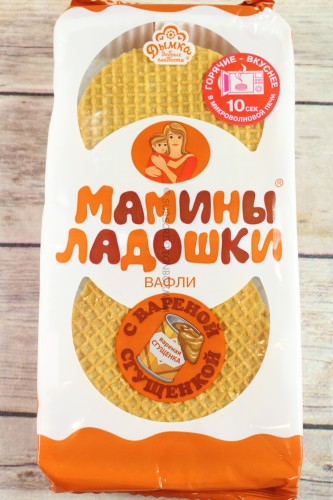 Mommy's Palms Waffles Dulce de Leche Flavor (Russia) These stroopwaffels are made of two thin waffles, filled with caramel. They are best heated and served with a cup of coffee.
Jacquet Belgian Waffle (Bulgaria) I love these waffles in the morning.  Just heat them up and they are amazing! They are a thick waffle that is coated with a sugary/sweet topping.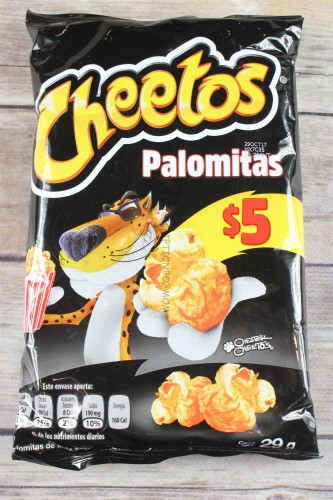 Cheetos Palomitas (Mexico) It's hard to tell if this cheese popcorn has the same flavor as Cheetos, but it is very tasty. It has a very cheesy taste and is one of my favorite cheese popcorns.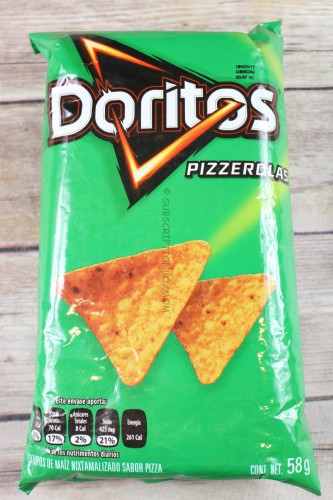 Doritos Pizzerolas (Mexico) These Doritos are a bit smaller than the USA version and are seasoned with an assortment of pizza spices.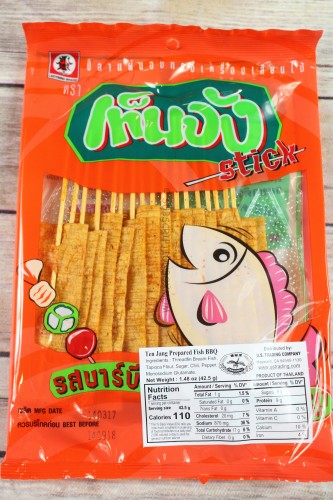 Ten Jang BBQ Prepared Fish (Thailand) $3.00 These skewers are a fish jerky like treat with a spicy bbq coating. This was the item snack I didn't like. They smelled like fish food and were way too fishy.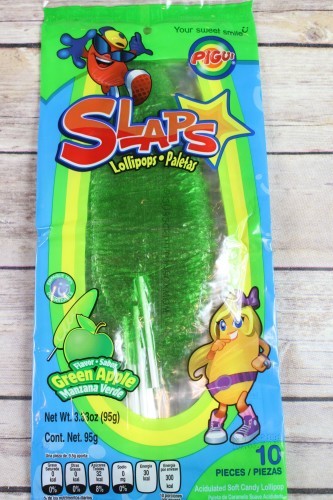 Pigui Slaps Green Apple (Mexico) These are long taffy-like lollipops can be folded down to a smaller size, or enjoyed right out of the package.  The green apple is really tasty and my kids love them.
Mieszko Zozole Apple, Cherry, & Strawberry (Poland) These hard candies are filled with fizz. The candies are similar to Zots, only bigger and more sour.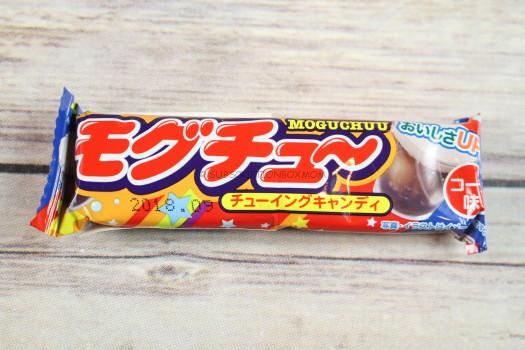 Yaokin Moguchuu Cola Flavor (Japan) These candies are similar to Hi Chews, but a bit different. These are cola flavored and very good.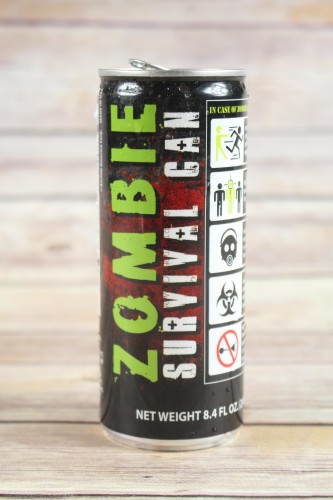 Zombie Survival Can Energy Drink (United States) This energy drink is designed to give you energy to run from zombies.  I don't really drink energy drinks, but I enjoyed this fruity flavor.
Final Thought: This was a really tasty box and I was impressed with how many snacks were in the box. My favorite snacks were the Blockheads, popcorn, and the Yaokin Moguchuu. The only snack I really didn't care for is the fish skewers.  To subscribe, click HERE and use the code SUBSCRIPTIONBOXMOM to take $3.00 off.
Do you like FREE SUBSCRIPTION BOXES?  Click HERE to see my free subscription box list.
Check out the NEW Subscription Box Directory
You can see my FULL coupon list HERE.