October 10, 2017
10/10/17

By Gigi C

0 Comments
0
Hello Fresh October 2017 Review + $40 Coupon
Disclosure: This post contains affiliate links.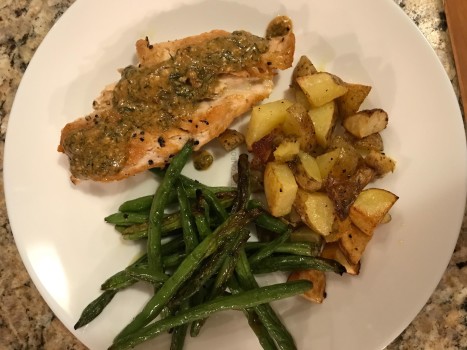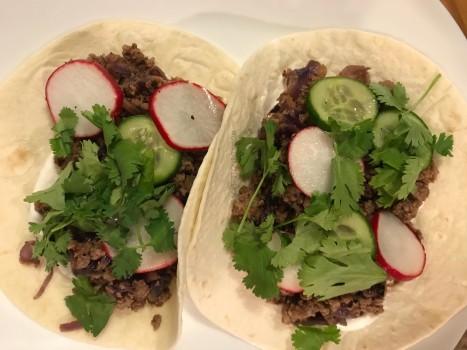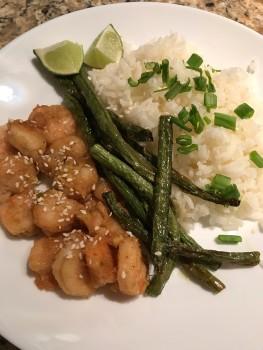 HelloFresh is a weekly recipe box subscription that includes a box of fresh ingredients and delicious recipes to make 3 meals.  Each week their chefs create amazing recipes for you that are easy to prepare.  The meals are interesting yet simple (no fancy equipment or techniques, and no obscure ingredients) and they ensure that your diet is balanced and varied.   You can choose the 2-person option (3 meals per week for two people) or the 4-person option (3 meals per week for four people).  Choose the classic box (starting at $69 for two) or the vegetarian box (starting at $59 for two).  You always have 5-6 recipes from which to choose.
**Special offer – use this link and get $40 off your first box!**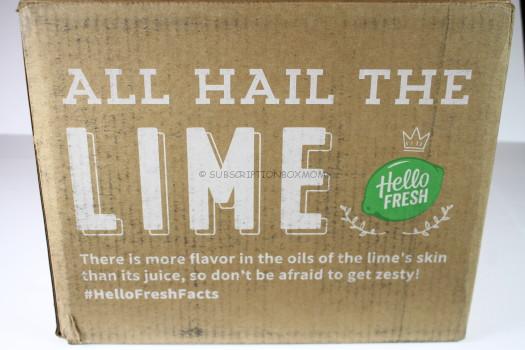 Everything comes in a large box and is delivered by FedEx.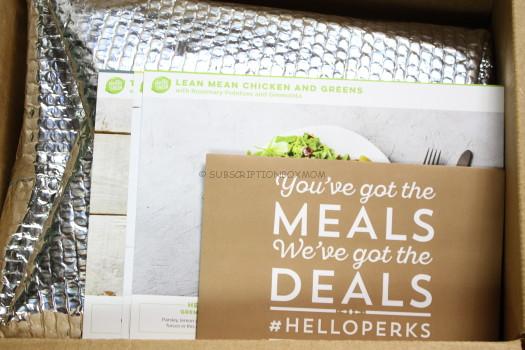 First Look. All the food arrives in an insulated bag. The meat (unless you get the vegetarian option) is always packed on the bottom, under the ice packs.  Hello Fresh has started packaging individual meals in sturdy, recyclable brown bags.  I prefer these over the boxes because they don't take up as much space in the fridge!
Creamy Dill Chicken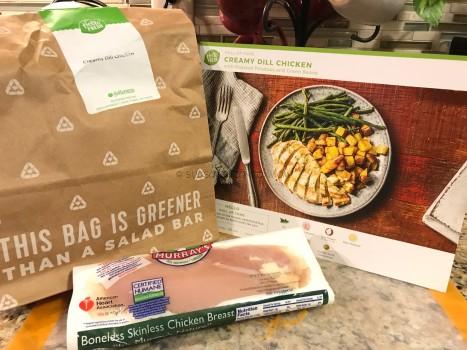 This meal was touted as a Hello Fresh "Hall of Fame" recipe – described as a "tried-and-true favorite chosen by home cooks"
so I thought this one for sure wouldn't disappoint.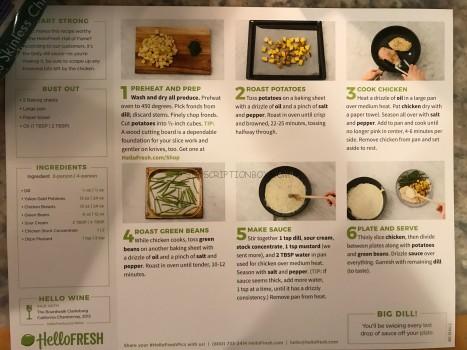 Each meal comes with an instruction card.  The front of the card shows the calories, prep time, and total cook time.
They've also added a 20-minute meal option every week for those busy home cooks!  The back of the card has simple step-by-step instructions (with pictures).
Here's the final product: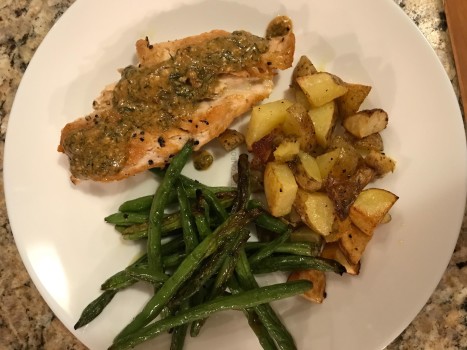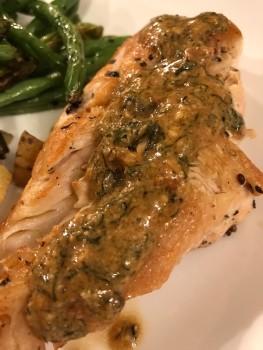 This meal was VERY good.  I really love the taste of dill and this recipe really brought out the flavor by combining the dill with sour cream and mustard to make a rich, creamy sauce.  It was easy to make and didn't take long (30 mins) so I'll definitely be making this one again.
Sesame Beef Tacos: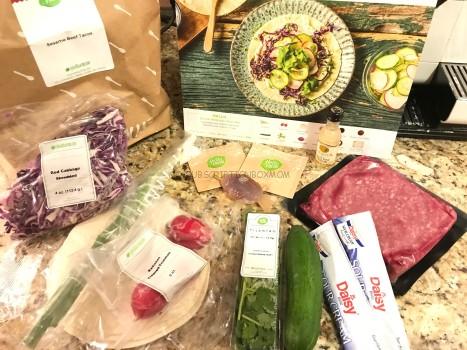 I made this one for our family "Taco Tuesday" to add a different twist to our normal tacos.  This recipe featured an Asian twist on the traditional taco with a mashup of Korean and Mexican flavors.  I was a little unsure of some of the flavors (pickled radishes and cucumbers) but they turned out to be amazingly flavorful!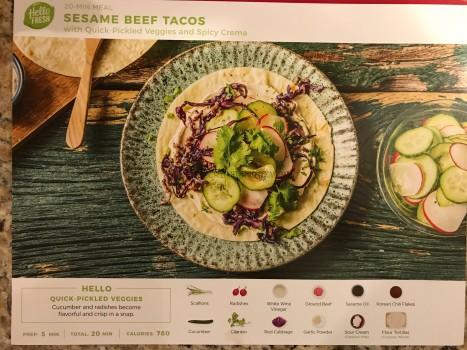 This was an easy recipe to make on a busy night and total time was 20 minutes to make from start to finish!  Here's the ingredient prep and the meat and cabbage cooking.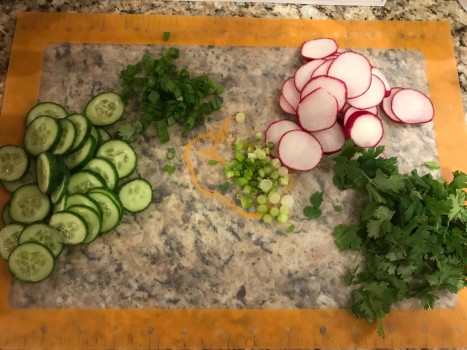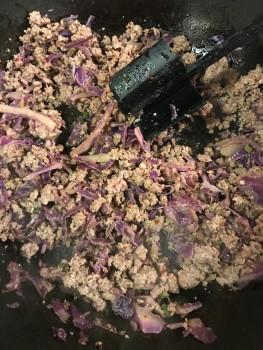 The finished dish: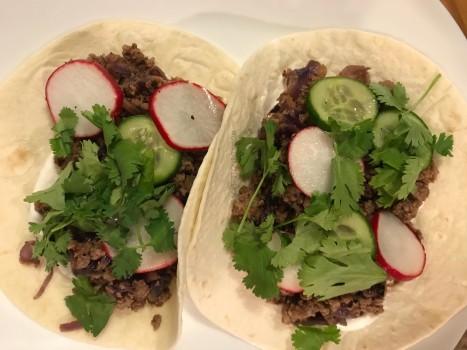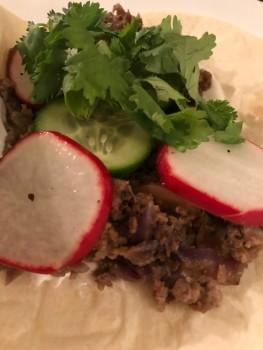 These tacos were really delicious.  I wouldn't think of making this with the Korean and Mexican influence – but the flavors really melded together nicely.
There wasn't a scrap left, so I know they were a hit with the family!
Sizzling Hoisin Shrimp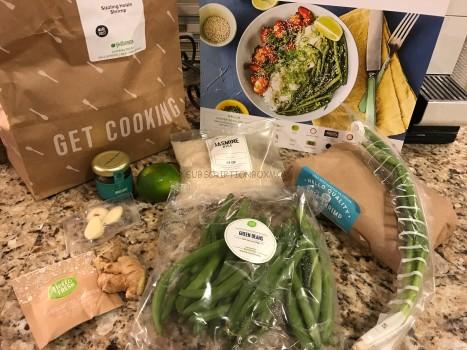 This recipe was another 30 minute meal and featured the intense flavor of Ginger, which I love, so I was excited to try this one.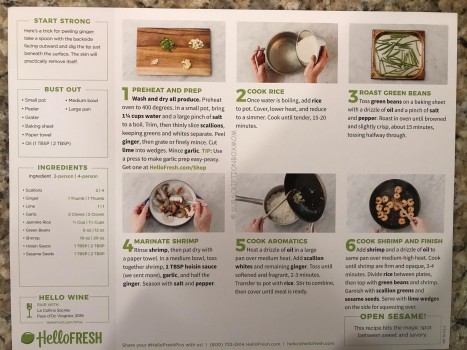 Again, there was nothing too fancy and the instructions were simple.  I actually had some of the neighborhood kids over that night playing with 6 year old son, and they all wanted to help so I each gave them small jobs.  I LOVE when kiddos take an interest in cooking and I want to encourage them!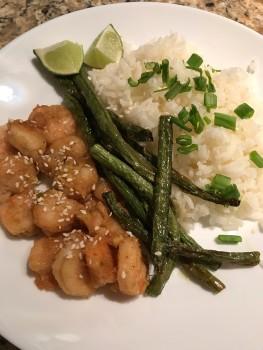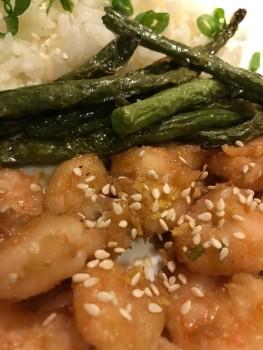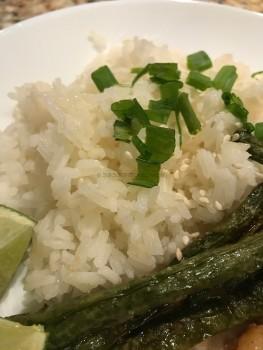 The shrimp were delicious and the rice was Jasmine, my favorite, so it was all very tasty.
Here's my recap of all three meals: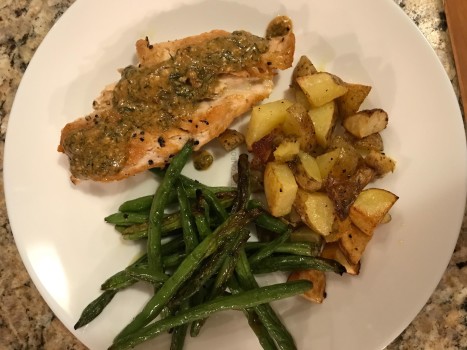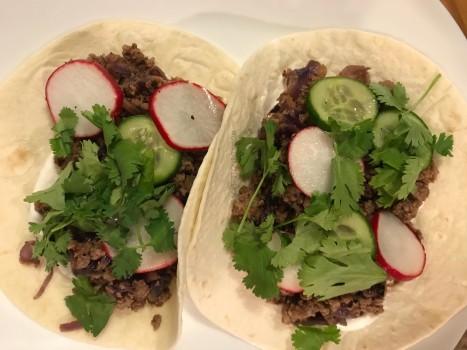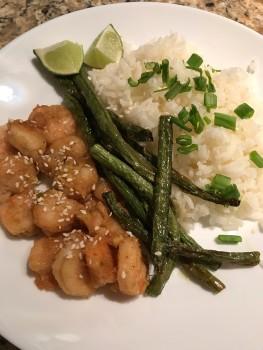 Final Thought: This was a great week of meals.  I LOVE the new Hello Fresh packaging for the individual meals and being able to see how long each meal is going to take to prepare (nothing was over 30 mins this week).  I really love cooking at home and making everything FRESH.  I love the healthy focus of this subscription and I am always pleased with the portions.  If you want to try HelloFresh, use this link, and get $40 OFF your first box!
Do you like FREE SUBSCRIPTION BOXES?  Click HERE to see my free subscription box list.
You can see my full coupon list HERE.