April 2, 2017
04/02/17

By Kristi Klemish

0 Comments
0
Munchpak March 2017 Review + Coupon
Disclosure: This post contains affiliate links.  I received this box for review.
Hi all!  It's Kristi doing another guest review.    I haven't done Munchpak for a while, and this one looks good from my first peek!  This is the original size box.
MunchPak is a snack subscription box that packs a huge amount of yummy snacks into their boxes. Subscriptions start at $9.95/month and each box packs old favorites and new goodies.  When you sign up, you can select your favorite flavors to help make your box even better.  I received the original box for review.
Here are the flavors.  You can hit the + sign for flavors you like and the – sign for flavors you don't.  You will pay $1 extra for every flavor you select.
The Details:
Cost: Mini $9.95, Original $19.95, Family plan $39.95
Coupon:  To subscribe,, click HERE and use the code BOXMOM to take $2.00 off.
What's in the box?  Boxes are filled with a huge variety of delicious munchies from Australia, Sweden, Japan, United States, Canada, and many other countries from all over the world
When will I get my box?  You box will ship within about 48 hours after ordering.  You will then get a new box around the same time each month.
Where do you ship?  Worldwide
Website: www.munchpak.com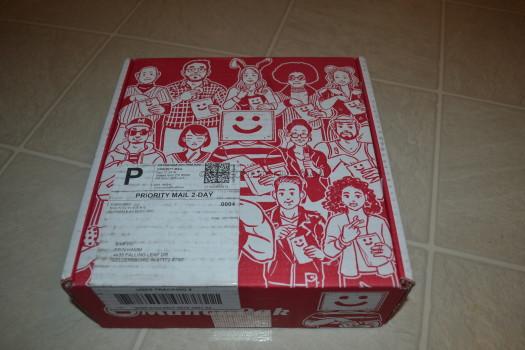 Munchpak ships in a bright red box.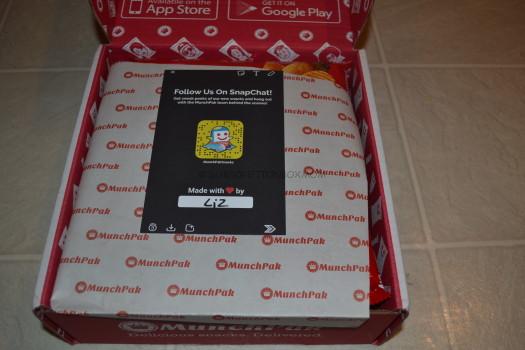 First look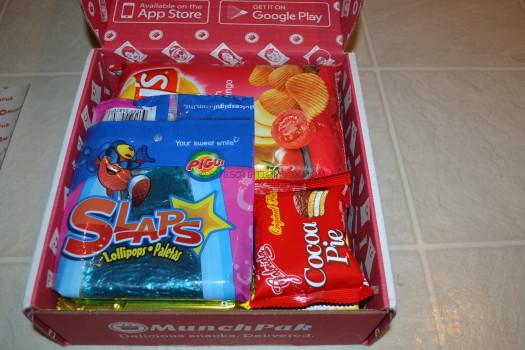 Packed nice and neat!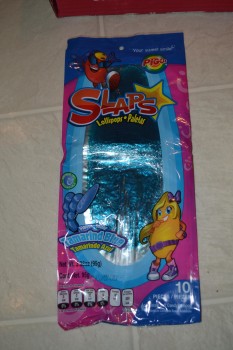 Pigui Slaps Blue Tamarind (Mexico):   This is a unique package of lollipops in a tamarind flavor.  These are so cool….foldable suckers.  My kids will love this!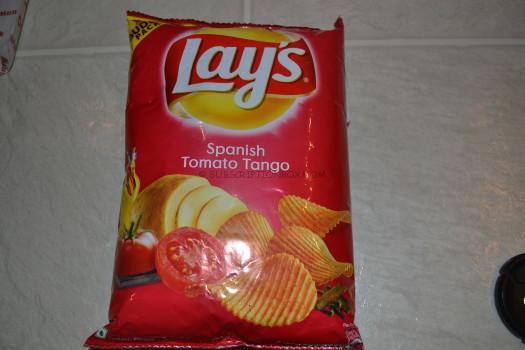 Lays Spanish Tomato Tango (?):  The app wouldn't find the product when I scanned it so I don't know where they are from, but they are GOOD!  I told my husband it was like tomato soup, but a chip. That's a good thing!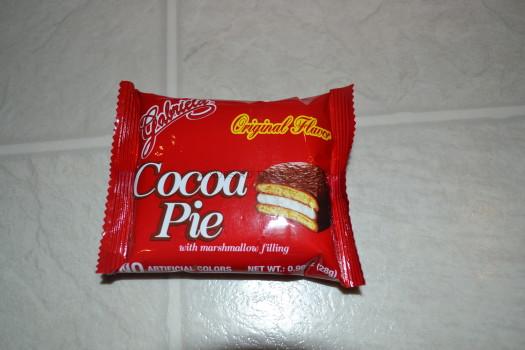 Gabriela Cocoa Pie (Mexico):  This is a light fluffy pastry with chocolate coating and a marshmallow center.  I really enjoyed this.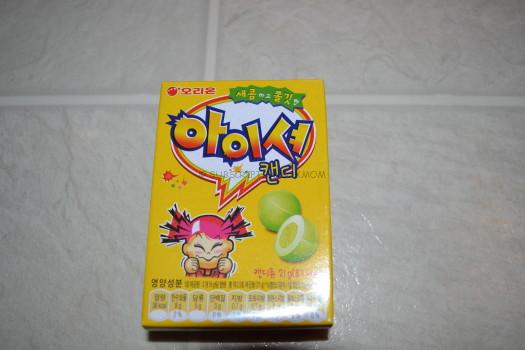 Orion Super Sour Candy (South Korea):  This is a super tart chewy candy.  It reminded me of a Johnny Appleseed candy!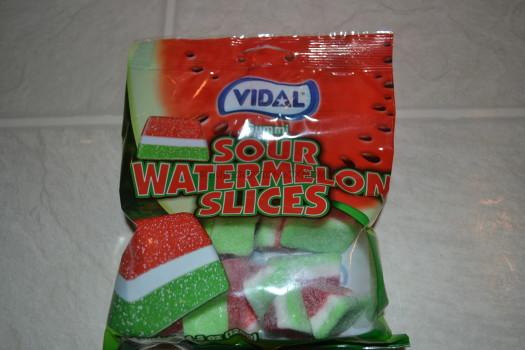 Vidal Sour Watermelon Candy (Spain):  Just like it says, these are sour gummy watermelons.  I love gummy fruit candy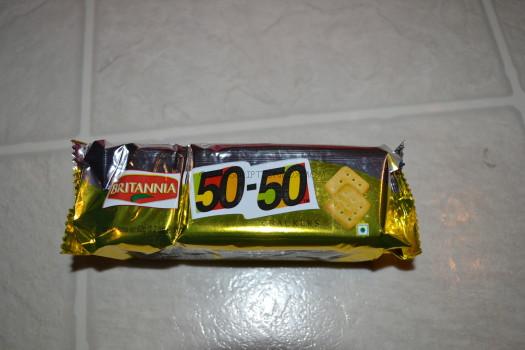 Brittania 50-50 Crackers (Oman):  These are slightly buttery, slightly salty crackers.  They made a good snack!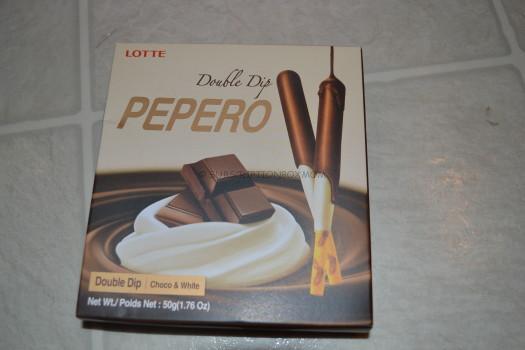 Lotte Double Dip Pepero (South Korea):  These are biscuits covered in white chocolate and then milk chocolate.  I love chocolate dipped biscuits, and these didn't disappoint!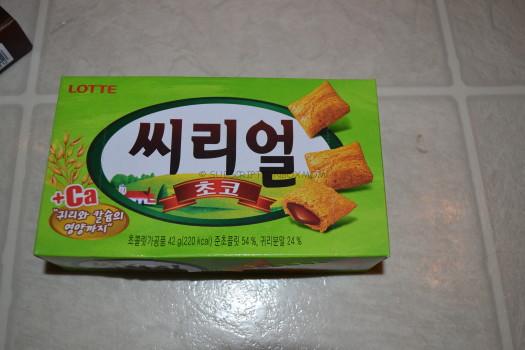 Lotte Cereal Choco (South Korea):  Crunchy, tasty puffs with a hollow, chocolate filled inside.  These were ok…I wasn't too fond of the crunchy part but they were decent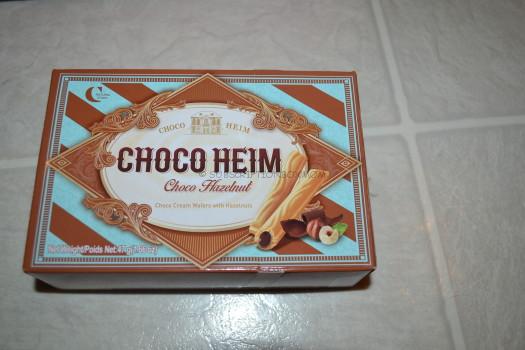 Crown Choco Heim:  Light wafers with hazelnut chocolate cream inside.  These were light and tasty!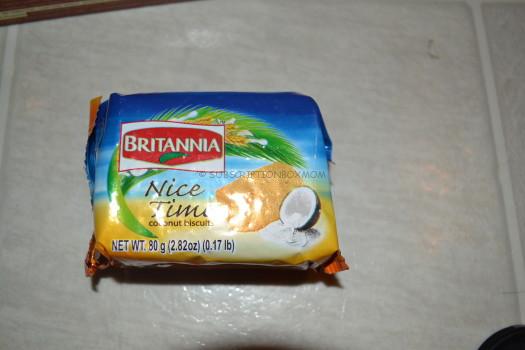 Britannia Nice Time Coconut Biscuits (Oman):  Crunchy coconut biscuits.  I LOVED THESE!  Enough said.
Final Thought:  This was a great box!  I love that there are snacks from all over the world.  It gave the box a lot of variety. This is probably my favorite snack box!  I am not too fond of the app to see what I'm eating, as the scanner is pretty finicky, and I'd like to just have a paper, but it is nice that you can see how others rate it and order yourself more of that item if you like it. PLEASE MUNCHPAK–make an online website option besides the app1!!!  Most items are in the $1-3 range.  To subscribe, click HERE and use the code BOXMOM to take $2.00 off.
Do you like FREE SUBSCRIPTION BOXES?  Click HERE to see my free subscription box list.
Check out the NEW Subscription Box Directory
You can see my FULL coupon list HERE.