April 27, 2017
04/27/17

By admin

0 Comments
0
FULL GlobeIn Artisan Box May 2017 Spoilers + Coupon
Disclosure: This post contains affiliate links.
GlobeIn has released the full spoilers for the May 2017 boxes. Boxes are $35.00 month to month and filled with handmade items from all over the world.  I love the quality of the items in my GlobeIn boxes.  You also find out about where each items comes from and who made it.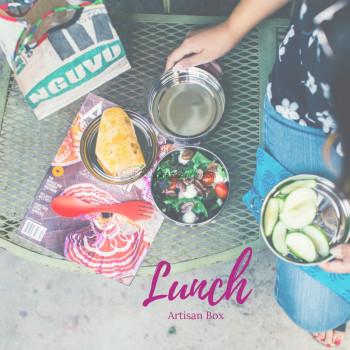 The theme of the first May Artisan Box is…Lunch!
Remember those days back in kindergarten when your lunchbox was a beacon of self-expression? Turns out they're not over. Just because you're all grown up that's no reason to stop sporting an ultra-savvy lunchroom style.
It does mean, however, that slapping a sticker on a mini plastic suitcase is no longer going to cut it. These days, you want your lunch kit to promote healthy eating, to save you time, cash, and fuss, and to save the environment from going kaput. And as always, you want it to be pretty!
Spoiler 1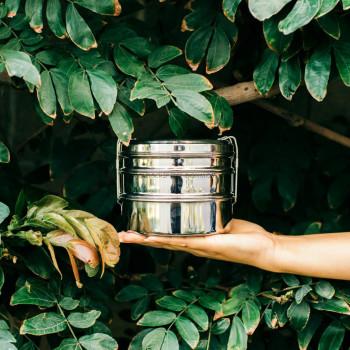 Tri Bento Lunch Box, India (Retail $30)
Material: High-quality BPA-free stainless steel
Size: 2 oz (1.5 cups) fits in each of the three layers. Container measures 5.25″ high with base 5.25″ diameter
Suggested use: Craft a well-balanced meal. Put your main in the large bottom layer, a salad or veggie in the middle, and a fruit or snack on top! Heat over a stove or campfire, not in the microwave.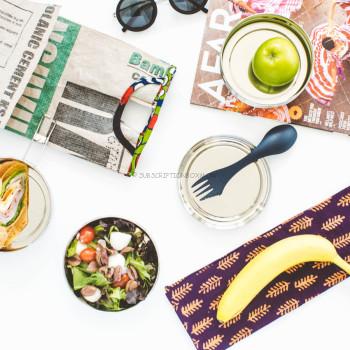 Here are the full spoilers for the upcoming Lunch Artisan Box!
Each Box will come with:
1) Tri Bento Lunch Box, India, 5.25×5.25″ (Retail $30)
2) Upcycled Lunch Bag, Kenya, 12x7x4″ (Retail $16)
3) Handmade Cloth Napkin, India (Retail $6)
4) Spork, Sweden, 7″ (Retail $3)
5) GlobeIn Greeting Card, 6×4″ (Retail $3)
You can save $10.00 on your first box of a three-month subscription, just use the coupon WELCOME.
Do you like FREE SUBSCRIPTION BOXES?  Click HERE to see my free subscription box list.
Check out the NEW Subscription Box Directory
You can see my FULL coupon list HERE.