February 20, 2017
02/20/17

By Subscription Box Mom

0 Comments
0
Candy Club Review – February 2017 + Exclusive Coupon Code
Disclosure; The post Candy Club February 2017 Review contains affiliate links.  I received this box for review.
Candy Club is a candy subscription box that sends up to 3 pounds of candy for $27.99 a month.If you love candy, Candy Club delivers a huge amount of candy each month.  When you sign up, you will fill out a little questionnaire to help you choose your box.  You can pick from Favorites, Classic or Sours and more.    You can read my past reviews here to see the other kinds of boxes.
There is now a customization option!  The price is the same, but you get to pick the three main items in the box now.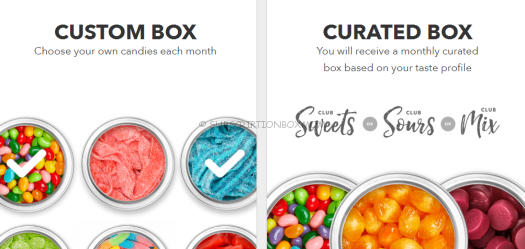 When you sign up, you choose custom or curated boxes.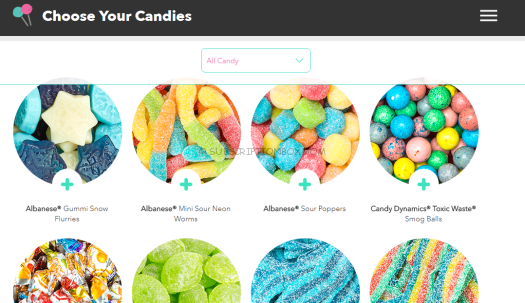 If you choose custom, you will put in your zip code and choose three candies.  There are so many choices, it's fun to see what candies they will add each month.

At the top of the screen, you will see this little box, which will show the candies you pick.  When it's time to choose your candy, Candy Club will send you an email to choose your candies.
The Details:
Cost: $27.99/1 month, 6 Months-$22.99/mo, 12 Months-$19.99
Coupon: Use this link and save 50% on your 1st box, plus get free shipping. My exclusive code will appear in the checkout.
What's in the box?  Candy Club wants to deliver fresh candy to your door, month after month. Each month, you'll receive a selection of 2-3 lbs. of your favorite candies. Our thousands of candies could give you and your loved ones millions of smiles. And all you have to do is sit back and get ready to enjoy the sweet life.
How do I cancel? Call them at  888-598-5995.
Phone Number: 1-888-598-5995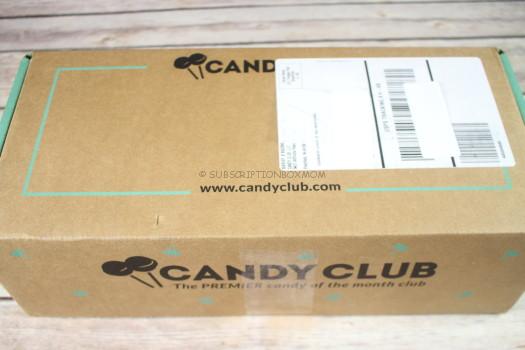 Candy Club ships in a long box.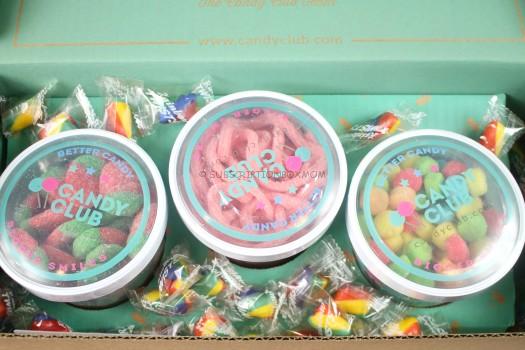 First Look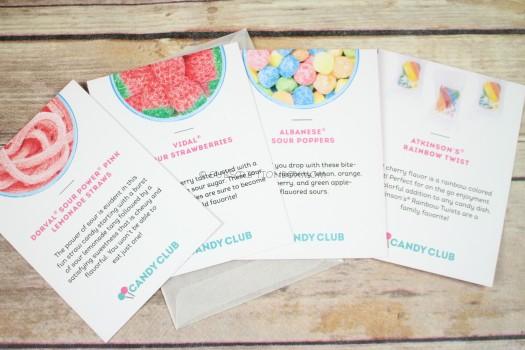 The box comes with information cards with descriptions of the candy and nutritional information on the back.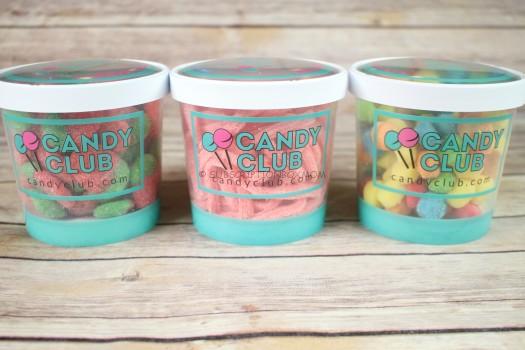 Each candy comes in a plastic container and is sealed with plastic.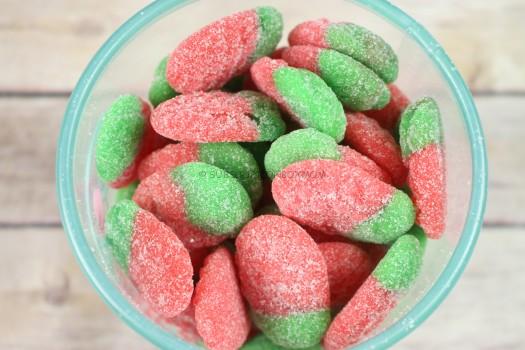 Vidal Sour Strawberries These strawberries are pretty good size and coated with a sour sugar.  They have a candy strawberry flavor and were very tasty.  Since they are larger, thicker gummies, you don't need many to satisfy you.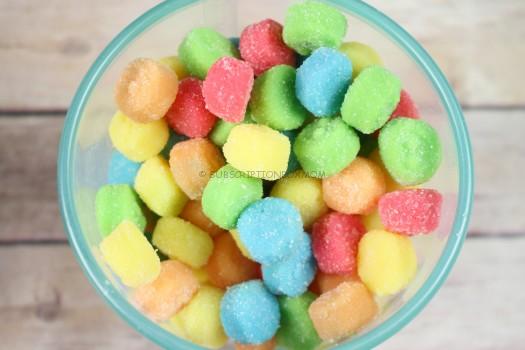 Albanese Sour Poppers These tiny candies are so good.  We have had them before and had to grab them again.  They are a very soft gummie with a nice sour taste.  These are so good, it's easy to eat too many!  These comes in blue raspberry, lemon, orange, strawberry and green apple.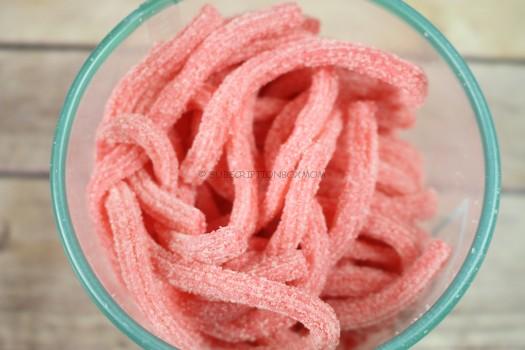 Dorval Sour Power Pink Lemonade Straws These look like the sour apple straws at the gas station, only much better.  These straws are much thicker and fresher.  The pink lemonade taste was fantastic and these are almost gone. My husband and I both thought this was the best candy in the box.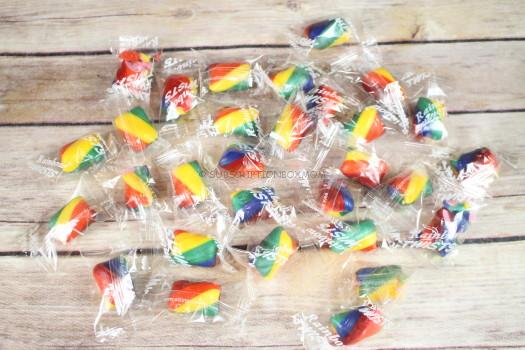 Atkinson's Rainbow Twist The bonus candy were these rainbow hard candies.  They have a cherry flavor, but I thought they were manly fruit.  They tasted similar to those rainbow suckers.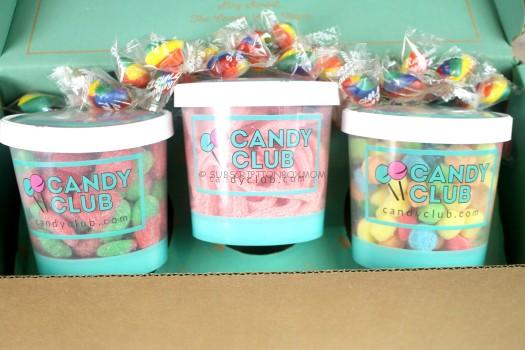 Final Thought: We loved every candy in this month's box.  Our favorite candy was the pink lemonade candy straws.  We love sour candy, we chose all sour candy. Candy Club has a hug selection of candy: sweet, sour and even chocolate!  If you are looking for a candy box that has a tremendous about of candy, check out Candy Club.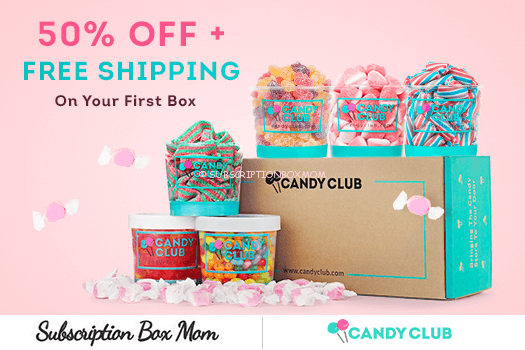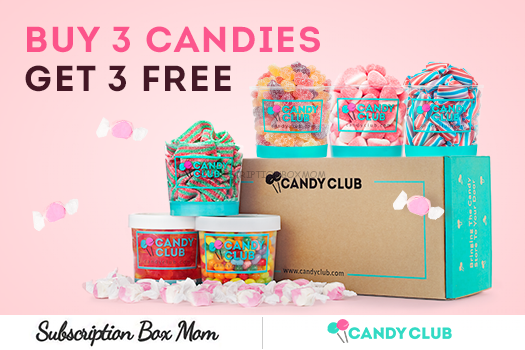 Do you like FREE SUBSCRIPTION BOXES?  Click HERE to see my free subscription box list.
You can see my FULL coupon list HERE.