February 16, 2017
02/16/17

By Kristi Klemish

0 Comments
0
Bokksu January 2017 "Maru" Review + Coupon
Disclosure: This box was received free for review. This post contains affiliate links.
Hi everyone!  It is Kristi doing a guest review this month!  It's time to do another Bokksu tasting!  Last month was pretty tasty, so hoping this one is too!
Bokksu handpicks snacks that people in Japan actually eat, curate them into a refreshing and fun themed box, and deliver this box of deliciousness right to your door every month. They source directly from snack makers in Japan, so many of the artisanal snacks they include cannot be found anywhere else. Each box comes with 13 to 15 authentic Japanese snacks plus a tea pairing curated around a cultural theme.
The Details:
Cost:  $39 for a one month subscription with the option to pause or cancel at any time.  You can also do a "gift Bokksu" that is a one time payment.  ($39 one month, $111 three month, $210 six month)
What is in the box?  Each box comes with 13 to 15 authentic Japanese snacks plus a tea pairing curated around a cultural theme.  Our Tasting Guide that explains the story and flavors of each item in your box
How are they different?  Other Japanese snack subscription services use mass-produced mainstream snacks that can be readily found in most Asian markets outside of Japan. Bokksu directly sources its artisanal snacks from local snack makers in Japan. We only curate high quality and gourmet snacks, never filler items. We are also the ONLY service that handselects a tea pairing for each box to complement that month's flavors.
Shipping:  Free shipping to the US, Canada is $5. The last day to order a month's box is the 5th.  Boxes are sent out by the 10th of every month. We use USPS Priority Mail for US domestic orders so expect your box to arrive around 2-3 business days after its ship date.
For shipments to Canada, we use USPS First-Class Package International Service so allow for 7-14 days for your box to arrive.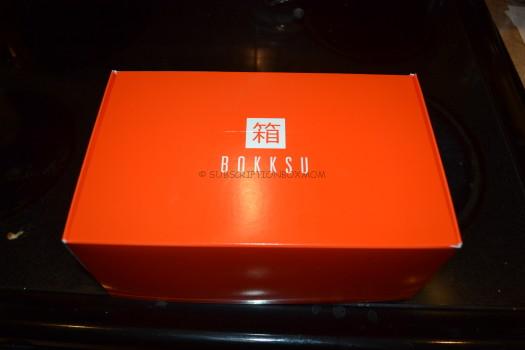 Here is the first look!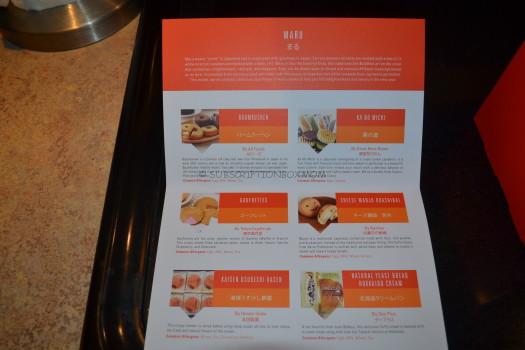 This month's theme was Maru and there is a sheet telling you what you are about to enjoy!  It also lists common allergens that are found in each treat.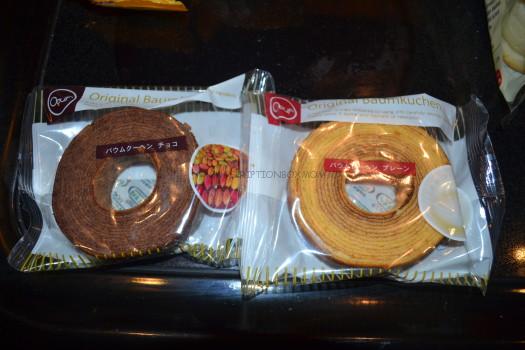 Original Baumkuchen:  This is actually a German roll cake that was introduced into Japan in the early 20th century and is now incredibly popular there.  It means "tree cake" in German, as it resembles tree rings.  There is plain and chocolate.  These were so yummy!  Very moist and flavorful!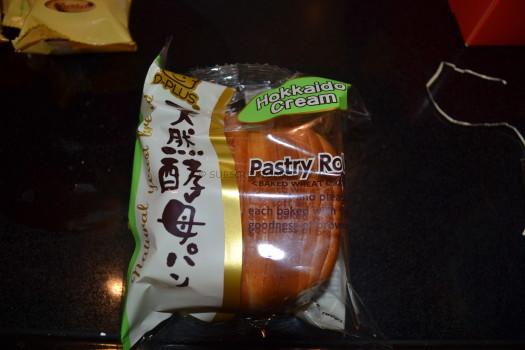 Natural Yeast Bread Hokkaido Cream:  This was a fan favorite in a past box.  It is a fluffy bread layered with a cream made using milk from the Tokachi district of Hokkaido.  I can see why it was a favorite.  It was nice and fluffy and had a subtle sweetness to it.  I felt it was a nice addition!
Ka No Michi:  This is a Japanese reimagining of a cream cookie sandwich.  First, it is filled with a flavored cream, then baked to perfection in a wave pattern.  Each bite has crispy butter cookie and sweet cream.  They included vanilla, Matcha, and Cocoa.   I like that they include different flavors!  These were good too.  Not too sweet…just right.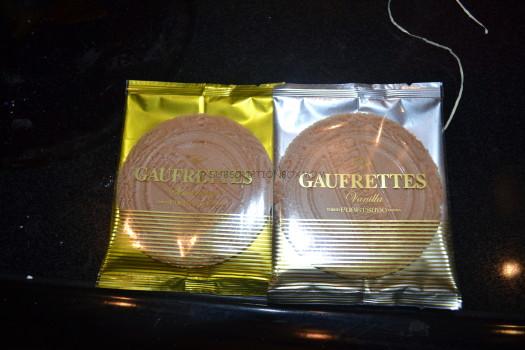 Gaufrettes:  This is a cream-filled sandwich wafer that comes in Vanilla, Chocolate, and Strawberry.  I'm once again digging the flavor variety!  Yum! It was nice and crispy, yet almost melted in my mouth!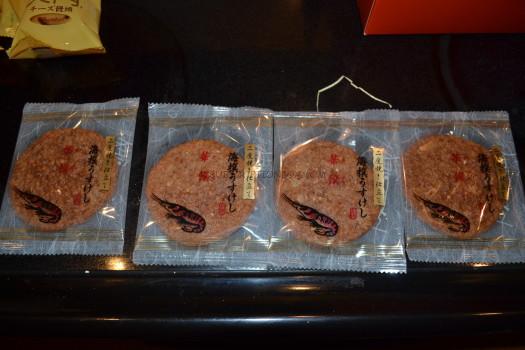 Kaisen Usukeshi Kasen:  This is a twice-baked, crispy senbei using deep ocean shrimp.  I love they included something salty this month!  Shrimp is always a yummy addition, and these didn't disappoint.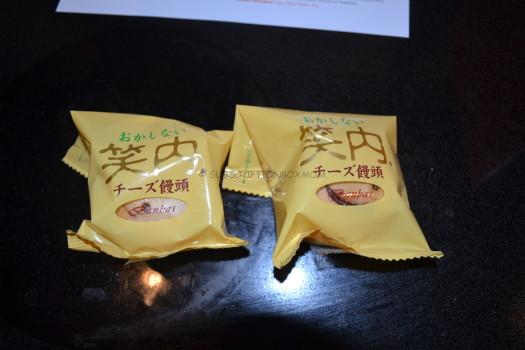 Cheese Manju Okashinai:  This is a traditional confection made with flour, rice powder, and buckwheat.  This is stuffed with white bean and cheese to create a sweet and savory delight.  I love the smiley face on them!  I liked it…and it was different.  The sweet and cheese was an interesting combo for sure!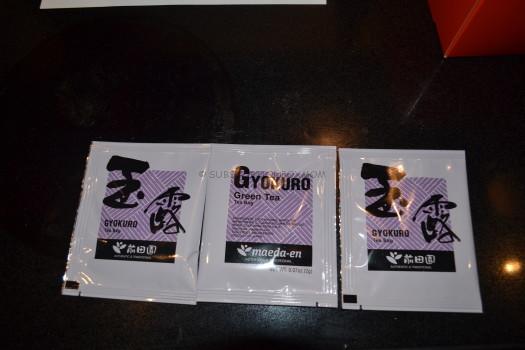 This month's tea pairing is Gyokuro Green Tea.  This is one of the highest grades of Japanese green tea.
Final Thoughts: This was probably my favorite box yet!  I felt like it once again had higher quality snacks than others I have tried.  I liked everything!  I love that there is a different theme each month!  I think they listen, as there was much more flavor variety this month, and a salty item was included again. It is slightly more expensive than comparable boxes, but like I said, the snacks seem to be higher quality so I'd give it a try! If you want to subscribe, you can save 10% on your 1st box, just use the code SUBBOXMOM. 
Do you like FREE SUBSCRIPTION BOXES?  Click HERE to see my free subscription box list.
You can see my FULL coupon list HERE.