December 17, 2016
12/17/16

By Kristi Klemish

0 Comments
0
MunchPak November 2016 Review + Coupon
Disclosure: This post contains affiliate links.  I received this box for review.
MunchPak is a snack subscription box that packs a huge amount of yummy snacks into their boxes.  Subscriptions start at $9.95/month and each box packs old favorites and new goodies.  When you sign up, you can select your favorite flavors to help make your box even better.  I received the original box for review.
Here are the flavors.  You can hit the + sign for flavors you like and the – sign for flavors you don't.  You will pay $1 extra for every flavor you select.
The Details:
Cost: Mini $9.95, Original $19.95, Family plan $39.95
Coupon:  If you want to try MunchPak, click HERE and use the code LASTCHANCE40 to save 40% off your subscription. Order by 12/19 at noon!
What's in the box?  Boxes are filled with a huge variety of delicious munchies from Australia, Sweden, Japan, United States, Canada, and many other countries from all over the world
When will I get my box?  You box will ship within about 48 hours after ordering.  You will then get a new box around the same time each month.
Where do you ship?  USA and Canada
Website: www.munchpak.com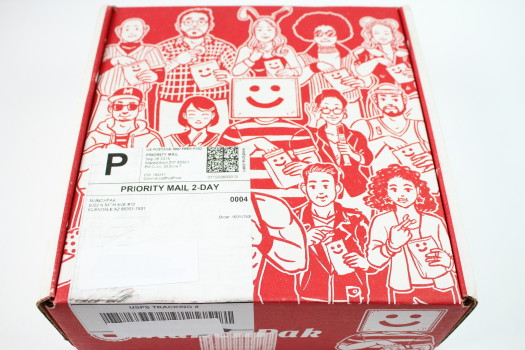 Munchpak ships in a bright red box.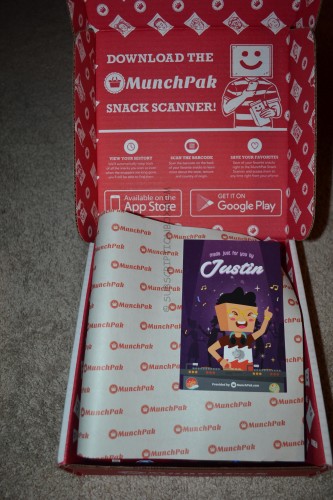 First Look.  There was a welcome note on top.  There isn't an information card in the box, everything is online.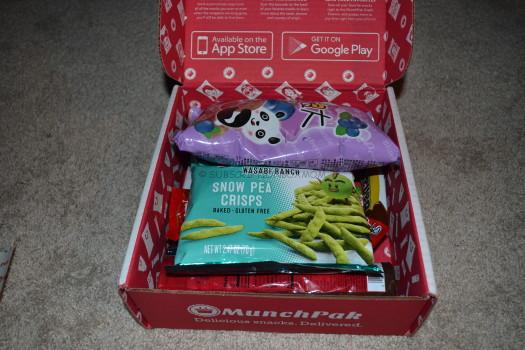 It is very neatly packed!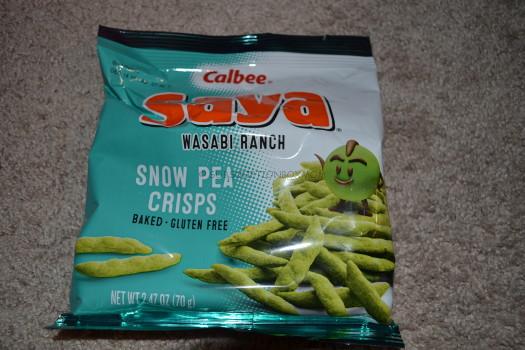 Calbee Saya Snowpea (Japan)  $3  These are dried snow peas seasoned with wasabi and ranch.  I saw these first and was super excited.  My husband and I love these!!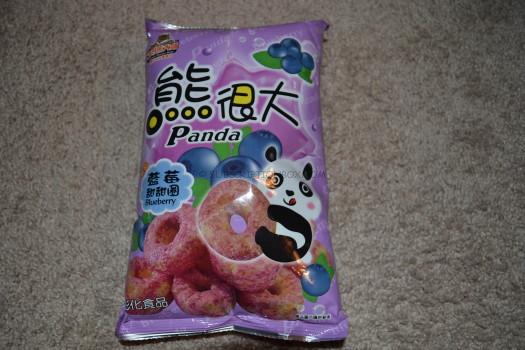 Taiwan Master Bear (Taiwan) $3  These are round blueberry corn puff crackers.  They smelled great out of the bag and were very tasty!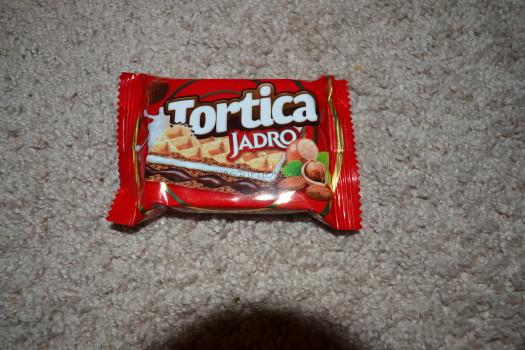 Kras Tortica Jadro (Croatia) $1  These are Kras chocolate covered wafers with a chocolate and hazelnut filling.  This had mostly a mild flavor, and the chocolate was extra chocolaty!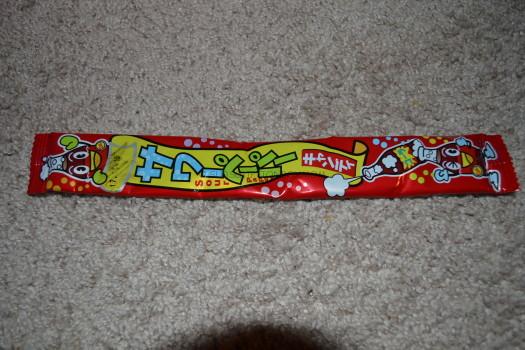 Yaokin Sour Cola Paper Candy  (Japan) $1  This is a super sweet treat with a taste of ginger.  It was like a sugary strip of Coca Cola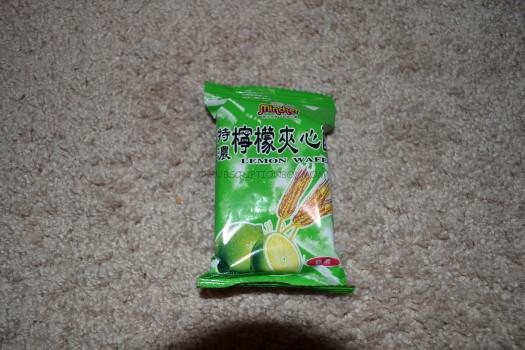 Lemon Wafer (Taiwan)  This didn't have a barcode, so I don't have a description other than my own.   It had lemony vanilla wafers with a tart lemon filling.  It was more tart than I thought it would be, but it was very good!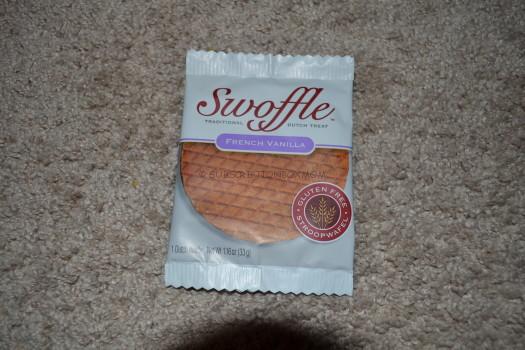 Swoffle Vanilla Filled Stroopwafel (Canada) $2  This is a chewy stroopwafel cookie with vanilla filling.  I thought for sure it wasn't chewy, but it was!  It was great…it tasted kind of like a waffle cone!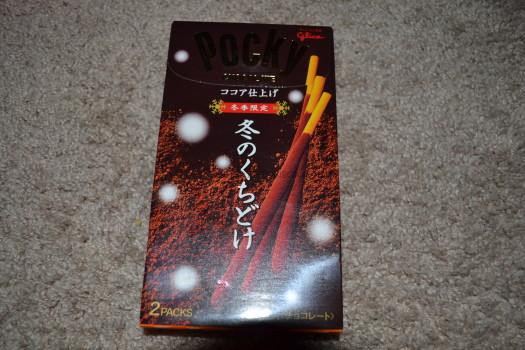 Pocky Chocolate Fuyu No Kuchidoke  (Japan) $4  This is a Pocky biscuit cookie smothered in cocoa covered chocolate.  I love Pocky.  These were no different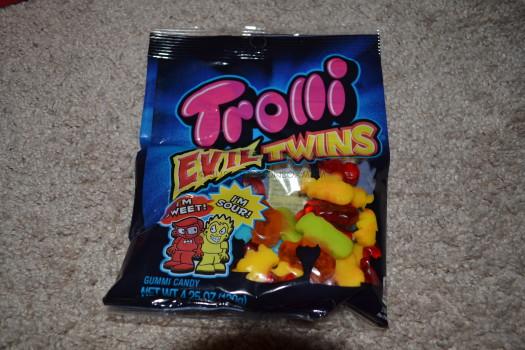 Trolli Evil Twins Sweet and Sour Candy (United States) $3  I love that they included Trolli gummies.  You can't go wrong with these!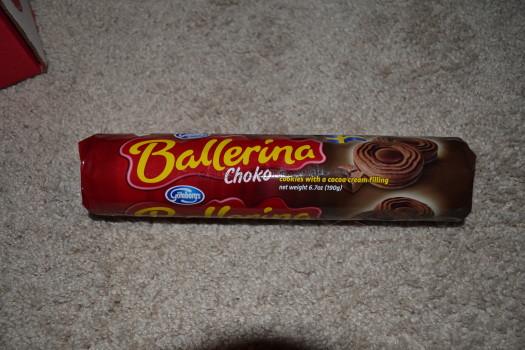 Goteborgs Ballerina Cocoa Cream Cookies (Sweden) $3  These are sandwich cookies filled with creamy cocoa filling.  These were extra yummy!  And it is a huge stack of cookies!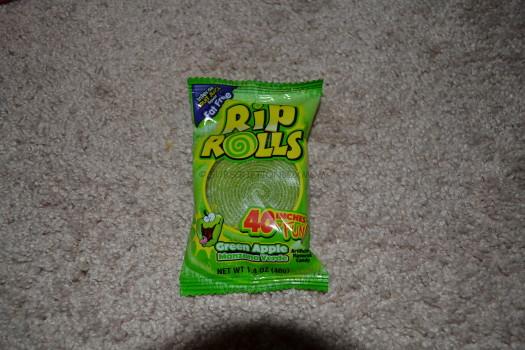 Rip Rolls Green Apple $2  These are super sour sugar covered sour licorice strips.  This was like Fruit by the Foot and it was really sour!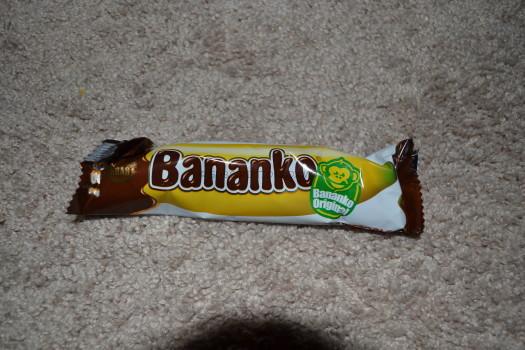 Kras Bananko (Croatia) $1  This is a chocolate covered banana.  My husband and I love these

 The inside was soft and yummy and tasted just like the jelly bananas that my mother in law gets from Germany!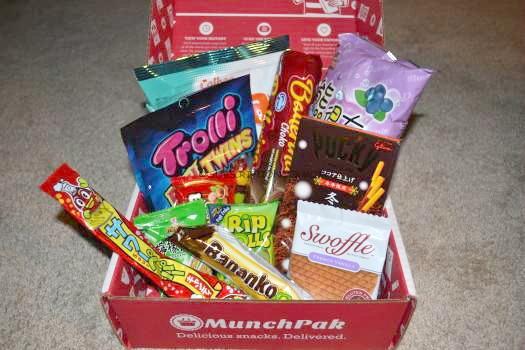 Final Thought:  This was a great box!  I love that there are snacks from all over the world.  It gave the box a lot of variety.  The only thing I would change is to pick one or two more savory items by customizing differently.  My hubby really likes savory over sweet so he would have a few more choices to eat

 To subscribe,, click HERE and use the code LASTCHANCE40 to save 40% off your subscription. Order by 12/19 at noon!
Do you like FREE SUBSCRIPTION BOXES?  Click HERE to see my free subscription box list.
You can see my FULL coupon list HERE.
Do you love Giveaways?  Click HERE to enter all my Giveaways