October 1, 2016
10/01/16

By Subscription Box Mom

0 Comments
0
Book of the Month October 2016 Selections + Coupons – 1st Month $5
Disclosure: This post contains affiliate links.
Book of the Month has released their selections for October 2016.  Book of the Month is a book subscription service that sends a brand new book for as low as $10.49/month.  You can now skip a month.On the first of the month, you log into your account and choose between five different books, picked out by Book of the Month Judges.  There are authors, editors and more on the judging panel.  You must make your selections by the 5th, or Book of the Month will pick for you.
 Constance Wu, star of the ABC comedy series Fresh Off the Boat, is the featured Guest Judge this month. If you want your book right away, you can select your book to be shipped on the 3rd, for no extra fee.
Here are the October 2016 books!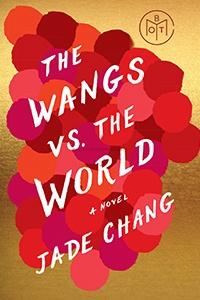 The Wangs vs the World By Jade Chang [GUEST JUDGE: Constance Wu]
Charles Wang is mad at America. A brash, lovable immigrant businessman who built a cosmetics empire and made a fortune, he's just been ruined by the financial crisis. Now all Charles wants is to get his kids safely stowed away so that he can go to China and attempt to reclaim his family's ancestral lands—and his pride. 
Charles pulls Andrew, his aspiring comedian son, and Grace, his style-obsessed daughter, out of schools he can no longer afford. Together with their stepmother, Barbra, they embark on a cross-country road trip from their foreclosed Bel-Air home to the upstate New York hideout of the eldest daughter, disgraced art world it-girl Saina. But with his son waylaid by a temptress in New Orleans, his wife ready to defect for a set of 1,000-thread-count sheets, and an epic smash-up in North Carolina, Charles may have to choose between the old world and the new, between keeping his family intact and finally fulfilling his dream of starting anew in China. 
  
Outrageously funny and full of charm, The Wangs vs. the World is an entirely fresh look at what it means to belong in America—and how going from glorious riches to (still name-brand) rags brings one family together in a way money never could.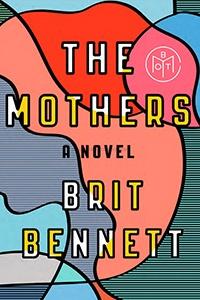 It is the last season of high school life for Nadia Turner, a rebellious, grief-stricken, seventeen-year-old beauty. Mourning her own mother's recent suicide, she takes up with the local pastor's son. Luke Sheppard is twenty-one, a former football star whose injury has reduced him to waiting tables at a diner. They are young; it's not serious. But the pregnancy that results from this teen romance—and the subsequent cover-up—will have an impact that goes far beyond their youth. As Nadia hides her secret from everyone, including Aubrey, her God-fearing best friend, the years move quickly. Soon, Nadia, Luke, and Aubrey are full-fledged adults and still living in debt to the choices they made that one seaside summer, caught in a love triangle they must carefully maneuver, and dogged by the constant, nagging question: What if they had chosen differently? The possibilities of the road not taken are a relentless haunt.
In entrancing, lyrical prose, The Mothers asks whether a "what if" can be more powerful than an experience itself. If, as time passes, we must always live in servitude to the decisions of our younger selves, to the communities that have parented us, and to the decisions we make that shape our lives forever.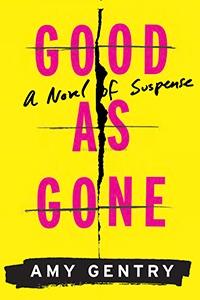 Thirteen-year-old Julie Whitaker was kidnapped from her bedroom in the middle of the night, witnessed only by her younger sister. Her family was shattered, but managed to stick together, hoping against hope that Julie is still alive. And then one night: the doorbell rings. A young woman who appears to be Julie is finally, miraculously, home safe. The family is ecstatic—but Anna, Julie's mother, has whispers of doubts.  She hates to face them. She cannot avoid them. When she is contacted by a former detective turned private eye, she begins a torturous search for the truth about the woman she desperately hopes is her daughter.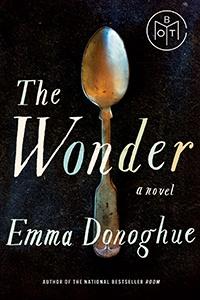 Tourists flock to the cabin of eleven-year-old Anna O'Donnell, who believes herself to be living off manna from heaven, and a journalist is sent to cover the sensation. Lib Wright, a veteran of Florence Nightingale's Crimean campaign, is hired to keep watch over the girl.
Written with all the propulsive tension that made Room a huge bestseller, THE WONDER works beautifully on many levels–a tale of two strangers who transform each other's lives, a powerful psychological thriller, and a story of love pitted against evil.
It is summer, 2012. Charlie, a wealthy banker with an uneasy conscience, invites his troubled cousin Matthew to visit him and his wife in their idyllic mountaintop house. As the days grow hotter, the friendship between the three begins to reveal its fault lines, and with the arrival of a fourth character, the household finds itself suddenly in the grip of uncontrollable passions. As readers of James Lasdun's acclaimed fiction can expect, The Fall Guy is a complex moral tale as well as a gripping suspense story, probing questions of guilt and betrayal with ruthless incisiveness. Who is the real victim here? Who is the perpetrator? And who, ultimately, is the fall guy? Darkly vivid, with an atmosphere of erotic danger, The Fall Guy is Lasdun's most entertaining novel yet.
Subscribe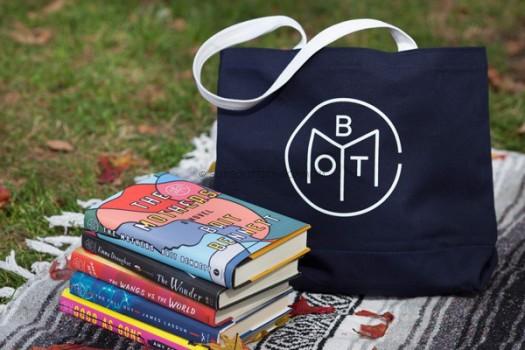 or
Do you like FREE SUBSCRIPTION BOXES?  Click HERE to see my free subscription box list.
You can see my FULL coupon list HERE.
Do you love Giveaways?  Click HERE to enter all my Giveaways.