August 2, 2016
08/02/16

By Subscription Box Mom

0 Comments
0
Book of the Month August 2016 Complete Reviews + Coupons, Free Gifts
Disclosure: This post contains affiliate links.  I received this box for review.
Book of the Month is a book subscription box that sends a brand new book for as low as $10.47/month.
On the first of the month, you log into your account and choose between five different books, picked out by Book of the Month Judges.  There are authors, editors and more on the judging panel.  There is also one guest judge each month.  You must make your selections by the 14th, or Book of the Month will pick for you.
Once you make your book selection, you can add up to two books to your account for $9.99/each.  Once you get your book, you can log into your account and join the discussions.
The Details:
Cost: $16.99/month, $14.99/month for a 3 month subscription and $11.99/month for a 1 year subscription.
Coupon: Get your 1st month for $5.00 today, just use the code READ5! or save 30% on a 3 month subscription and get a free tote and sunglasses with the code 30TOTE.
What's in the box?  On the first of the month, you will get to select from 5 different books.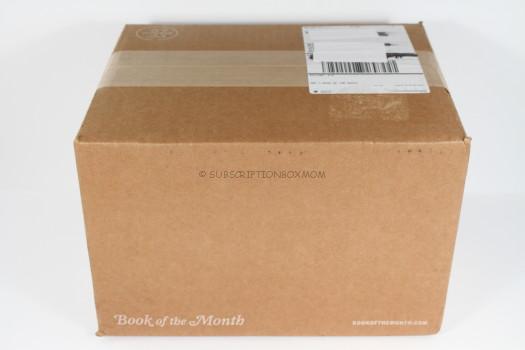 I was sent all the August books and they shipped in a large brown box.
The box was packed with book, a book lovers dream.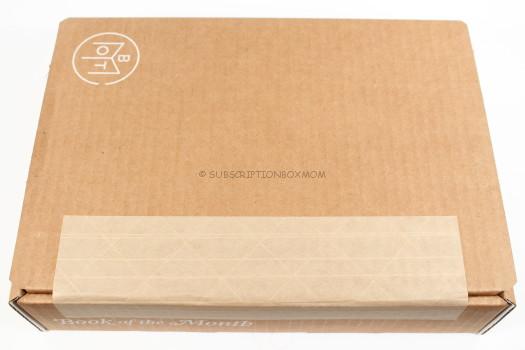 There was a book packaged as subscribers would receive it.  Your book will come packed in a small box.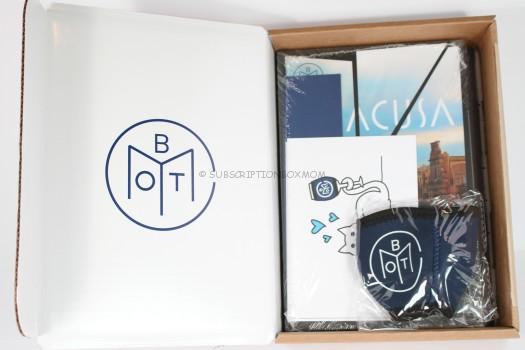 There were some extra items in this month's box.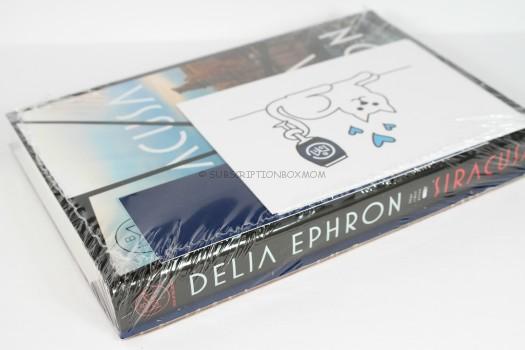 The book comes wrapped in plastic, so the corners won't get damaged.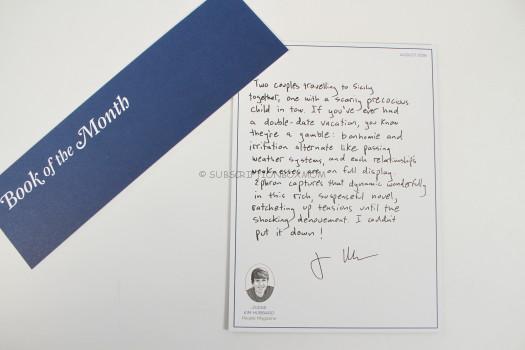 Every book comes with a letter from that month's judge, and a bookmark.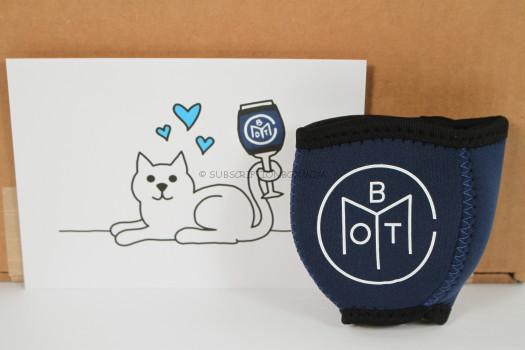 The month, every subscriber will receive a wine glass koozie.  Take a picture of your book with your koozie, post on BOTM social media channels and you could win a 3 month subscription.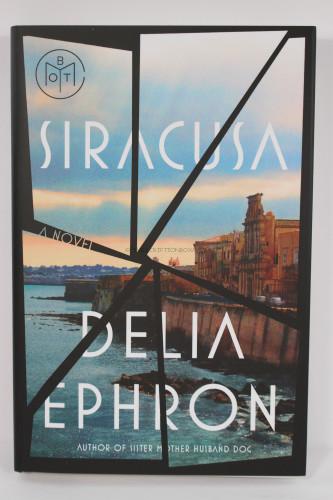 Siracusa: by Delia Ephron  This book is a good lesson on picking your traveling companions carefully.  Two families travel to Siracusa.  One of the family's has a child, 10 year old Snow.  Snow gets pulled into some adult drama, secrets are revealed and relationships are fractured.
From Amazon: New Yorkers Michael, a famous writer, and Lizzie, a journalist, travel to Italy with their friends from Maine—Finn; his wife, Taylor; and their daughter, Snow. "From the beginning," says Taylor, "it was a conspiracy for Lizzie and Finn to be together." Told Rashomon-style in alternating points of view, the characters expose and stumble upon lies and infidelities past and present. Snow, ten years old and precociously drawn into a far more adult drama, becomes the catalyst for catastrophe as the novel explores collusion and betrayal in marriage.
With her inimitable psychological astute­ness and uncanny understanding of the human heart, Ephron delivers a powerful meditation on marriage, friendship, and the meaning of travel. Set on the sun-drenched coast of the Ionian Sea, Siracusa unfolds with the pacing of a psychological thriller and delivers an unexpected final act that none will see coming.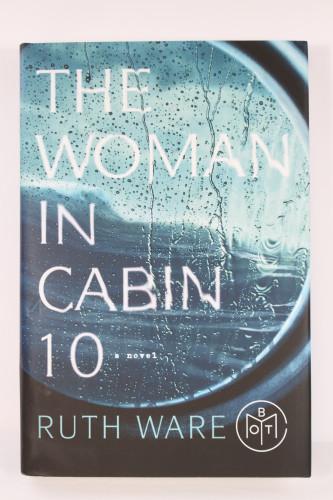 The Woman in Cabin 10 by Ruth Ware This is the book I am most excited to read.  It takes place on a brand new cruise ship.  Lo is a journalist and was lucky enough to get on a preview cruise.  Thing take a turn for the worse when Lo hears a woman being thrown off the boat one night.  The big problem, is afterward, when all the passengers are accounted for.  Who was the woman and where is she?
From Amazon: From New York Times bestselling author of the "twisty-mystery" (Vulture) novel In a Dark, Dark Wood, comes The Woman in Cabin 10, an equally suspenseful and haunting novel from Ruth Ware—this time, set at sea.
In this tightly wound, enthralling story reminiscent of Agatha Christie's works, Lo Blacklock, a journalist who writes for a travel magazine, has just been given the assignment of a lifetime: a week on a luxury cruise with only a handful of cabins. The sky is clear, the waters calm, and the veneered, select guests jovial as the exclusive cruise ship, the Aurora, begins her voyage in the picturesque North Sea. At first, Lo's stay is nothing but pleasant: the cabins are plush, the dinner parties are sparkling, and the guests are elegant. But as the week wears on, frigid winds whip the deck, gray skies fall, and Lo witnesses what she can only describe as a dark and terrifying nightmare: a woman being thrown overboard. The problem? All passengers remain accounted for—and so, the ship sails on as if nothing has happened, despite Lo's desperate attempts to convey that something (or someone) has gone terribly, terribly wrong…
With surprising twists, spine-tingling turns, and a setting that proves as uncomfortably claustrophobic as it is eerily beautiful, Ruth Ware offers up another taut and intense read in The Woman in Cabin 10—one that will leave even the most sure-footed reader restlessly uneasy long after the last page is turned.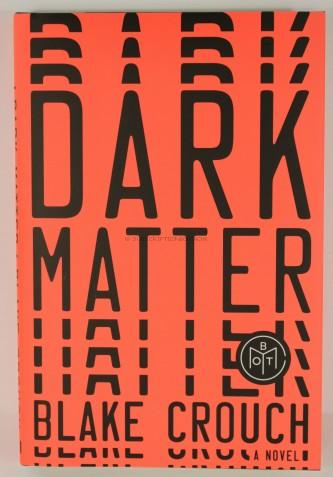 Dark Matter by Blake Crouch This creepy book is just like something I would pick to read.  Jason leads an ordinary life.  He is a professor and family man.  One day, he is abducted and when he wakes up, the world that he knows, is completely different.  This book explores which world is the real world  and how can Jason be happy.
From Amazon "Are you happy with your life?"
Those are the last words Jason Dessen hears before the masked abductor knocks him unconscious. Before he awakens to find himself strapped to a gurney, surrounded by strangers in hazmat suits. Before a man Jason's never met smiles down at him and says, "Welcome back, my friend."  In this world he's woken up to, Jason's life is not the one he knows. His wife is not his wife. His son was never born. And Jason is not an ordinary college physics professor, but a celebrated genius who has achieved something remarkable. Something impossible.
 
Is it this world or the other that's the dream? And even if the home he remembers is real, how can Jason possibly make it back to the family he loves? The answers lie in a journey more wondrous and horrifying than anything he could've imagined—one that will force him to confront the darkest parts of himself even as he battles a terrifying, seemingly unbeatable foe.
 
Dark Matter is a brilliantly plotted tale that is at once sweeping and intimate, mind-bendingly strange and profoundly human—a relentlessly surprising science-fiction thriller about choices, paths not taken, and how far we'll go to claim the lives we dream of.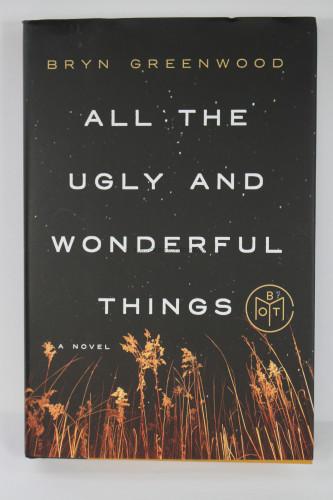 All the Ugly and Wonderful Things by Bryn Greenwood  Wavy has so much adult responsibility and she is only 8.  She is responsible for her little brother, since her parents deal and use drugs.  Through a series of events, she develops a relationship with an unlikely person.  This book explores her decisions and how the world looks at her.
From Amazon A beautiful and provocative love story between two unlikely people and the hard-won relationship that elevates them above the Midwestern meth lab backdrop of their lives.
As the daughter of a drug dealer, Wavy knows not to trust people, not even her own parents. It's safer to keep her mouth shut and stay out of sight. Struggling to raise her little brother, Donal, eight-year-old Wavy is the only responsible adult around. Obsessed with the constellations, she finds peace in the starry night sky above the fields behind her house, until one night her star gazing causes an accident. After witnessing his motorcycle wreck, she forms an unusual friendship with one of her father's thugs, Kellen, a tattooed ex-con with a heart of gold.
By the time Wavy is a teenager, her relationship with Kellen is the only tender thing in a brutal world of addicts and debauchery. When tragedy rips Wavy's family apart, a well-meaning aunt steps in, and what is beautiful to Wavy looks ugly under the scrutiny of the outside world. A powerful novel you won't soon forget, Bryn Greenwood's All the Ugly and Wonderful Things challenges all we know and believe about love.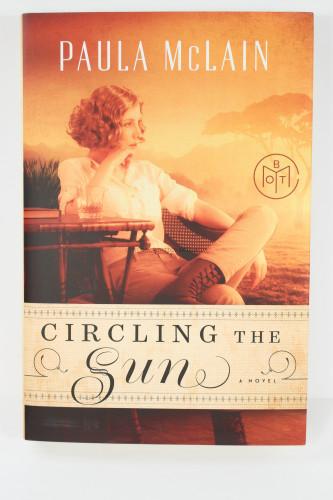 Circling the Sun by Paula McLain – selected by Allison Williams from the HBO comedy-drama series Girls Originally brought to Kenya from England by her mother, Beryl grows up with her father and a local tribe.  Beryl has a her world fall apart and has to navigate her life her own way.  She becomes a horse trainer and ends up falling in love.
From Amazon Paula McLain, author of the phenomenal bestseller The Paris Wife, now returns with her keenly anticipated new novel, transporting readers to colonial Kenya in the 1920s. Circling the Sun brings to life a fearless and captivating woman—Beryl Markham, a record-setting aviator caught up in a passionate love triangle with safari hunter Denys Finch Hatton and Karen Blixen, who as Isak Dinesen wrote the classic memoir Out of Africa.
Brought to Kenya from England as a child and then abandoned by her mother, Beryl is raised by both her father and the native Kipsigis tribe who share his estate. Her unconventional upbringing transforms Beryl into a bold young woman with a fierce love of all things wild and an inherent understanding of nature's delicate balance. But even the wild child must grow up, and when everything Beryl knows and trusts dissolves, she is catapulted into a string of disastrous relationships.
Beryl forges her own path as a horse trainer, and her uncommon style attracts the eye of the Happy Valley set, a decadent, bohemian community of European expats who also live and love by their own set of rules. But it's the ruggedly charismatic Denys Finch Hatton who ultimately helps Beryl navigate the uncharted territory of her own heart. The intensity of their love reveals Beryl's truest self and her fate: to fly.
Set against the majestic landscape of early-twentieth-century Africa, McLain's powerful tale reveals the extraordinary adventures of a woman before her time, the exhilaration of freedom and its cost, and the tenacity of the human spirit.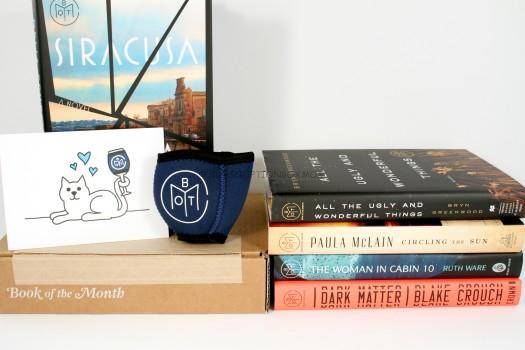 Final Thought: The August selections are some of my favorite BOTM books to date.  I had a really hard time selecting which book to ready first.  Book of the Month always select a wide variety of books, so most everyone can find their perfect selection. Want to subscribe?  Get your 1st month for $5.00 today, use the code READ5! or save 30% on a 3 month subscription and get a free tote and sunglasses with the code SUMMER30.  The 3 months subscription is the best value and you will always get a hardback book.
Do you like FREE SUBSCRIPTION BOXES?  Click HERE to see my free subscription box list.
You can see my FULL coupon list HERE.
Do you love Giveaways?  Click HERE to enter all my Giveaways.