August 31, 2016
08/31/16

By Subscription Box Mom

0 Comments
0
ALOHA 14 Day Detox Program Review + Coupon + Free Trial
Disclosure: This post contains affiliate links.  I received this box for review.
ALOHA has three new bundles, all designed to help you lead a healthy life with their 14 day programs.  Starting in January of this year, I started taking steps to lead a more active lifestyle and change my eating habits too.  The detox bundle seemed to mirror some of the products I was already using, so I chose that bundle to review.
The detox bundle is $149.00 and filled with a guide, a shake, tea, vitamins and their popular greens product.  The superfood bundle is $119.00 and filled with a teas, a plant based protein shake and greens.  The adventure essentials are $119.00 is healthy living on the go.  These product work to keep you healthy when traveling or away from home.  The balance bundle is $129.00 and filled with a dietary supplement, greens, teas and vitamins.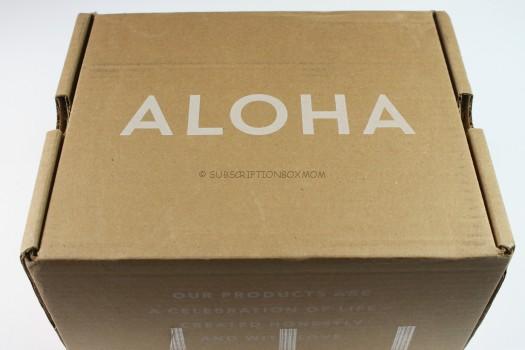 Everything came in a large ALOHA box.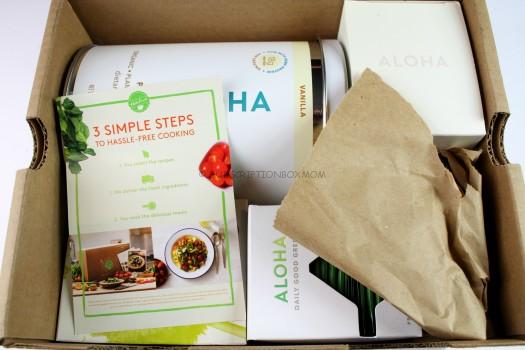 First Look.  In addition to the bundle, there was a gift card to Hello Fresh.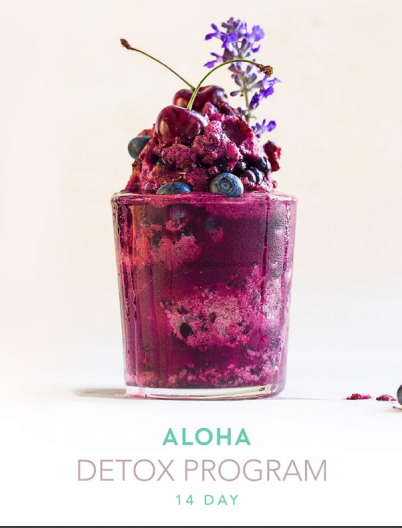 Regardless of the bundle you select, you will get a 14 day guide for that bundle.  The guide is emailed to you after you order.  The detox guide is 55 pages, so I didn't try to screen shot all the pages.
Here are some of the highlights in the guide:
What is inflammation?
What you can eat
What you shouldn't eat
Multiple pages breaking down the types of carbs, fats, proteins, caffeine, and water
Exercise
Morning Rituals
Recipes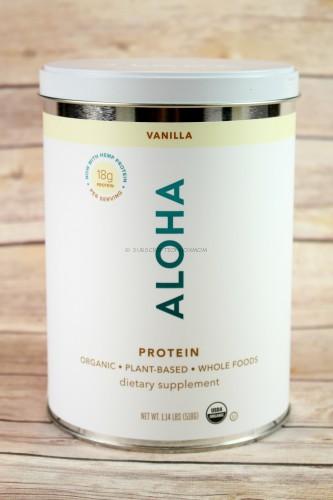 ALOHA Protein I have been taking a protein dietary supplement for several months, so this product is one of the reasons I wanted to review this box.  This has 18 grams of protein and 150 calories in a serving.  Everything in this protein powder is organic.  There are no artificial flavors, sweeteners, chemicals and fillers.  Everything is also vegan, soy free, gluten free, dairy free, and non-gmo.  I personally love my shakes with a good amount of ice and milk.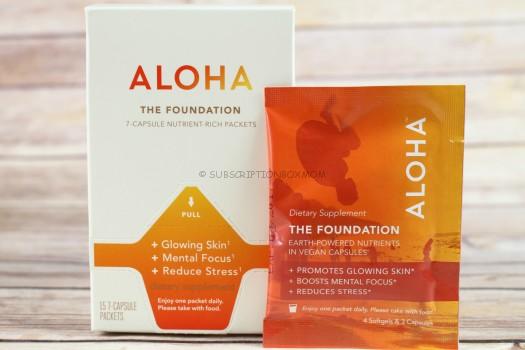 ALOHA The Foundation These are packets of vitamins that are designed to give you glowing skin, mental focus and reduce stress. Each packet contains a mix of 7 soft gels and 3 capsules of vitamin A, C and D, omega-3s, magnesium and zinc.  Apart from times I was pregnant, it's only been this year that I have taken vitamins consistently.  I like that all the vitamins are in one pouch, so I don't have to keep track of multiple pills.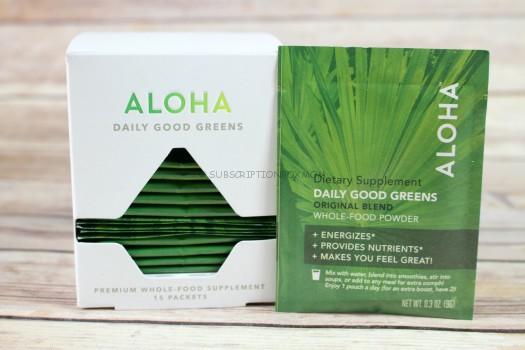 ALOHA Daily Good Greens Between my busy lifestyle and appointments, it's next to impossible to get all my fruits and veggies in each day,  This packet contains powder for a full serving of fruits and vegetables, along with vitamin D.  You can mix this in drinks, or add to food.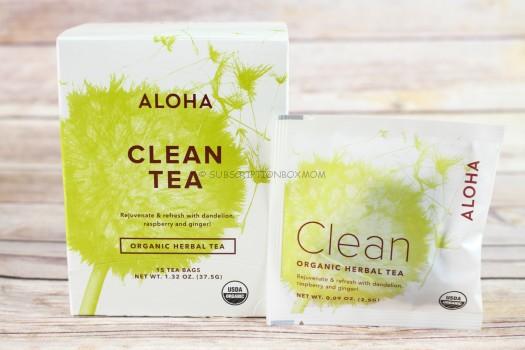 ALOHA Clean Tea  I don't drink tea, so this will be the one product that will be hard for me to consume.  The tea sounds pretty good.  It contains nettle leaf, green tea leaf, raspberry fruit, ginger root, and dandelion root.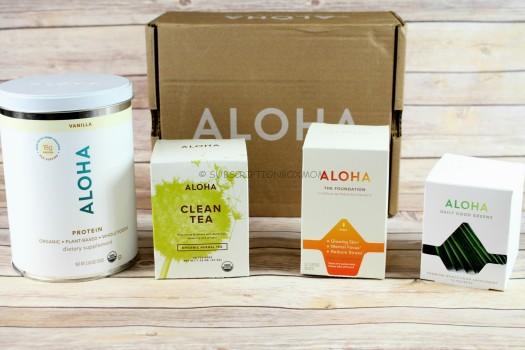 Final Thought: I am really excited to use the detox bundle.  I am really eager to use the protein powder and see how it compares with other similar products that I have tried.  I am going to try this 14 day program and do updates on how I liked the program.  If you want to try one of the bundles, use the code ALOHA25 to save 25%.  There are also several free trial offers you can try below!
Do you like FREE SUBSCRIPTION BOXES?  Click HERE to see my free subscription box list.
You can see my FULL coupon list HERE.