July 14, 2016
07/14/16

By Subscription Box Mom

0 Comments
0
Love with Food July 2016 Deluxe Box Review + 40% Coupon
Disclosure: This post contains affiliate links.
Love with Food's theme for the July 2016 box is  "Love is Adventure".Love with Food is a snack subscription box that sends snacks that are organic or all-natural, GMO-free, gluten-free or free of artificial junk.
 The Tasting Box is $9.99/month with free shipping and contains eight or more snacks.  The Deluxe version that features 16-20 snacks and is $19.95/month (free shipping).  For those on a gluten-free diet, the gluten-free box contains 8-12 snacks for $24.50/month.  Keep reading to the end of the review for coupons to save on a Love with Food subscription.
I recently upgraded my Tasting Box to the Deluxe.  With having a family of four, I wanted more snacks in my box and I liked the exclusive snacks in the Deluxe box.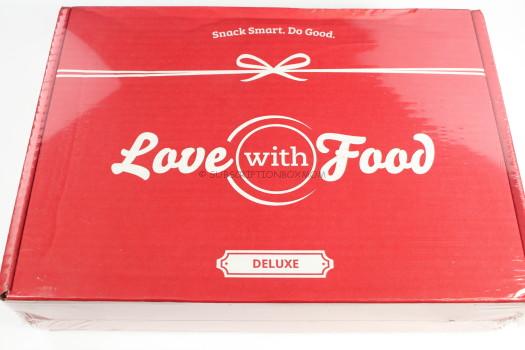 The Deluxe box comes in a huge box and is wrapped in plastic.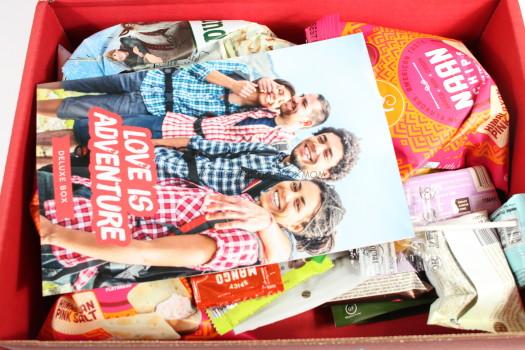 First Look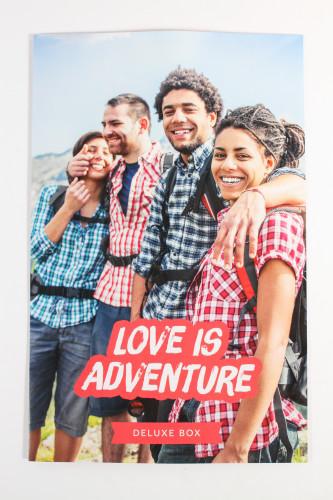 The theme for July is "Love is Adventure".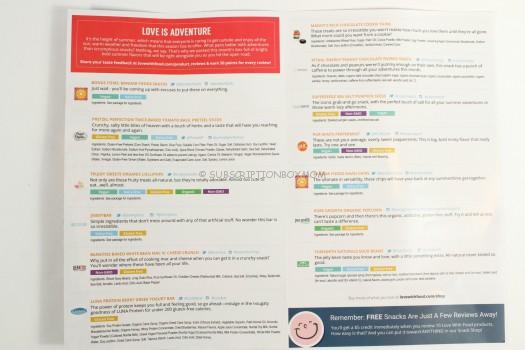 Inside the information guide is a list of everything in the box, a description and icons to let you know if it's gluten free, dairy free, organic, or non-gmo.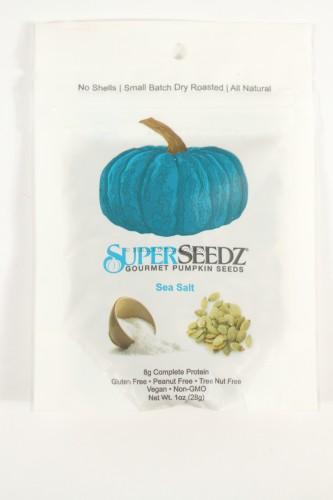 Superseedz Sea Salt Pumpkin Seeds  These are pumpkin seeds, shelled and sprinkled with seasoned salt. These have 8 grams of protein per oz and are seriously addicting!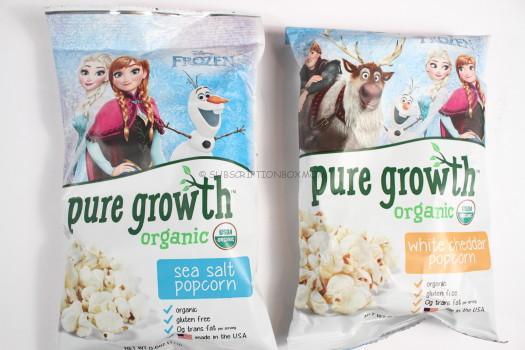 Pure Growth Organic Sea Salt Popcorn and White Cheddar Popcorn This is the same popcorn found at Disney.  I snached the white cheddar popcorn for myself and my boys and husband can battle for the sea salt.  We love popcorn in this house, and this is a great brand.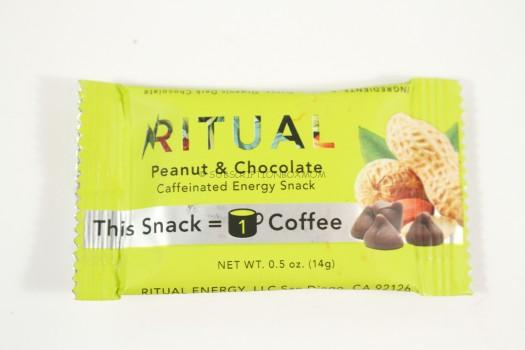 Ritual Energy Peanut Chocolate Energy Snack This bar is a combination of chocolate and peanuts.  It was tasty and had the same amount of caffeine as 1 cup of coffee.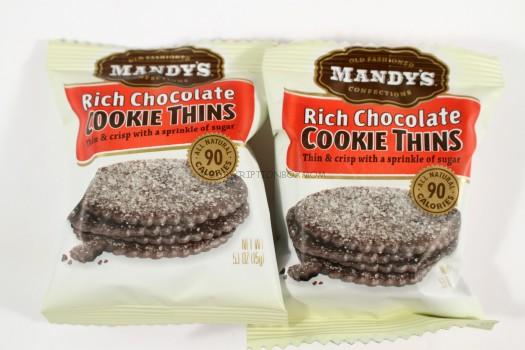 Mandy's Rich Chocolate Cookie Thins These cookies taste like the chocolate cookie of an Oreo, without the cream.  There are only 90 calories in each bag and they take care of those chocolate cravings.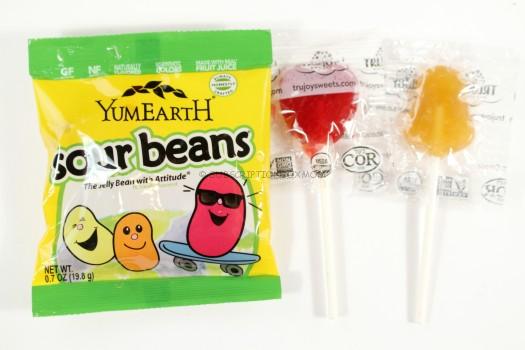 YumEarth Sour Beans and Suckers YumEarth makes candy and sweets, free from artificial junk.  These are all natural, but taste like regular candy.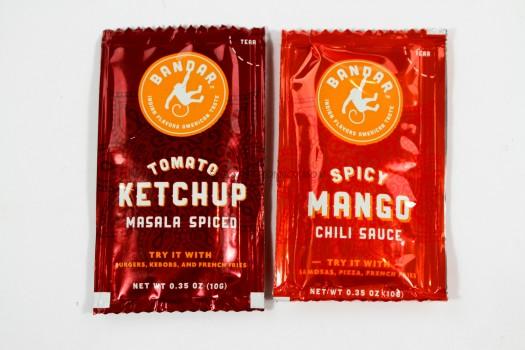 Bandar Foods Sauces: As a special bonus, there were little samples sauces: tomato ketchup masala spiced, and spicy mango chili sauce.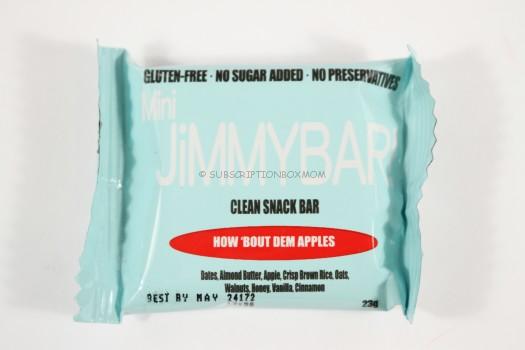 Mini Jimmybar "How 'Bout Dem Apples"  This was a little fruit bar, made with dates and apples, with some oats and rice thrown in too.  My husband really enjoyed this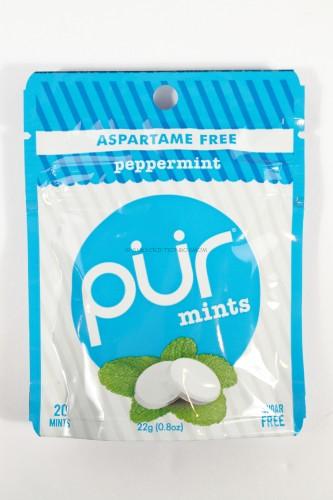 Pur Mints in Peppermint I had only had the PUR gum until this box.  These have the same flavor as the gum and lasted a long time.  These are aspartame free and vegan.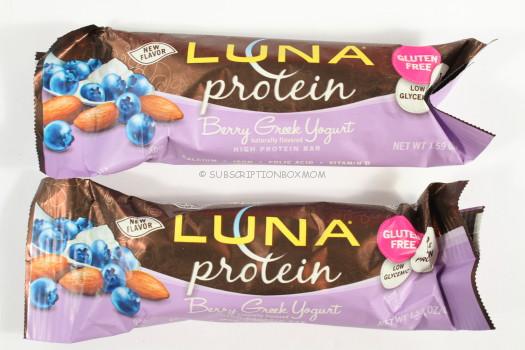 LUNA Protein Berry Greek Yogurt These are a berry and almond bar, covered with greek yogurt.  My extremely picky 4 year wanted to try these and ended up eating them both!  This child eats about 5 things and loved these bars.  Now we have 6 foods he eats.  I am exaggerating a bit, but only a bit.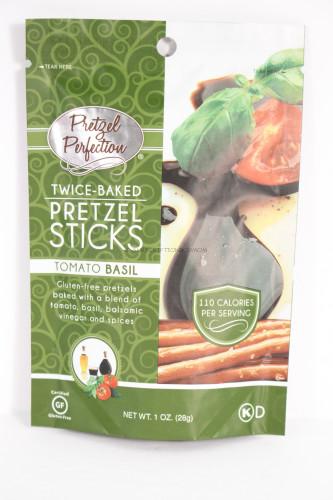 Pretzel Perfection Twice-Baked Tomato Basil Pretzel Sticks These pretzel sticks are covered in tomato and basil seasoning.  They actually remind me of the snack Pretz, but made with real pretzels.  My husband loves Pretz, so this snack was a big win for him.  They are healthy too, with only 110 calories per bag.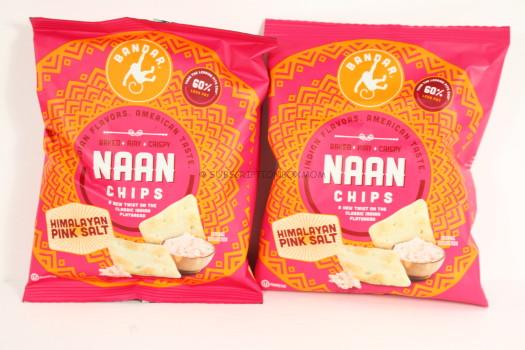 Bandar Foods Naan Chips  These are a flat bread chip, sprinkled with Himalayan pin.k salt.  I have had similar chips before and eat mine with hummus.  On another note, hummus is another food T eats.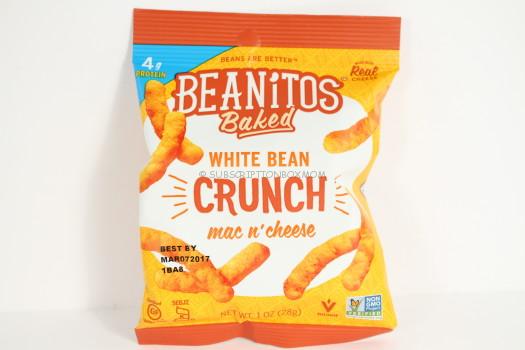 Beanitos Baked White Bean Crunch Mac N' Cheese These are made with beans and are super cheesy.  T also raided stole these from the box.  These have been in past boxes, but I am not sure if my kids ever got to try them.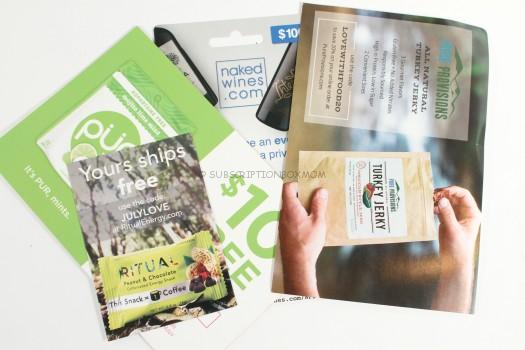 There were several coupons for brands in the box, along with a $100 NakedWines gift card/coupon.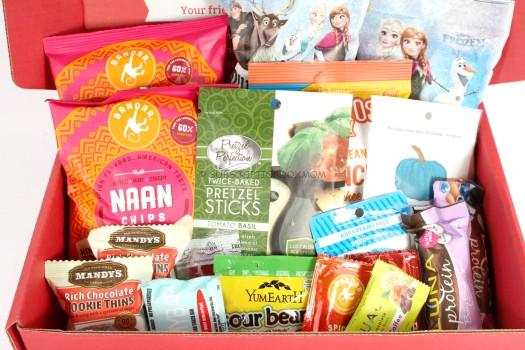 Final Thought: This was a really outstanding box!  The fact that T not only tried, but loved so many snacks, made my day.  I am so glad I upgraded my subscription to the deluxe.  There is so much more food and there are snacks not found in the tasting box.  If you want to subscribe, check out the coupons.
If you want to grab the Deluxe box, use this link to save 40% on your 1st box and get a year of Good Housekeeping Magazine.  You can save 50% on your Gluten Free Box and get a year of Good Housekeeping Magazine with this link.  *BEST DEAL* Save $20.00 on a 12 month subscription plan for any subscription, when you use this link with the code SBMOM20.  You will get Good Housekeeping Magazine with any subscription plan.
Do you like FREE SUBSCRIPTION BOXES?  Click HERE to see my free subscription box list.
You can see my FULL coupon list HERE.
Do you love Giveaways?  Click HERE to enter all my Giveaways