July 17, 2016
07/17/16

By Kristi Klemish

0 Comments
0
Esian June 2016 Premium Snack Box Review
Disclosure: This box was received free for review.
Hi all!  It's Kristi doing another guest review!   I have reviewed other snack subscription boxes, so I was pumped to be asked to try a new one! This box is completely new to the blog, so let's try it out!
Esian is a Korean beauty or snack box…that's right!  You can choose either one to try!  Esian includes unique Asian popular cosmetics or snack food!  There are tons of treats hand-picked and taste tested by experts.
The Details:
Cost: Beauty Box:  $25 a month; Snack box: Mini $15/month, Medium $25/month, Premium $35/month  Shipping is free in the US.
What's in the box? The mini box has 5-6 treats, the medium box has 8-10, and the Premium has 12-15.  The Beauty Box contains 4-5 beauty items, such as masks, shadows, and lip balms.
How do I cancel?  You can cancel and pause at any time.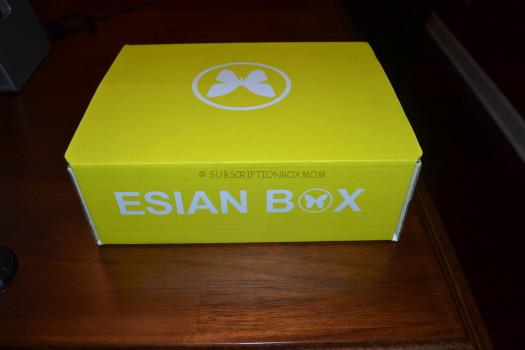 It came in this bright yellow 'butterfly box'.
Neatly packaged!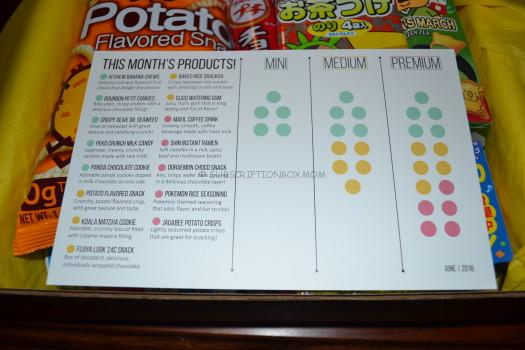 A card listing what products are included in each size of box was in there as well.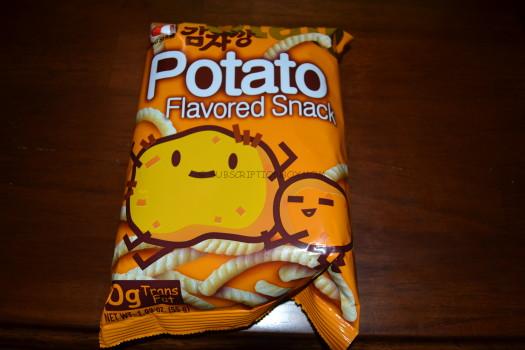 Potato  Flavored Snacks  Crunchy, potato flavored crisp with great texture and taste!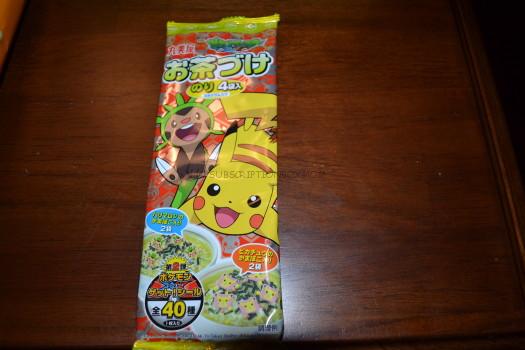 Pokémon Rice Seasoning  Pokémon themed seasoning that adds flavor and fun to rice.  I'm excited to try this next time we cook rice!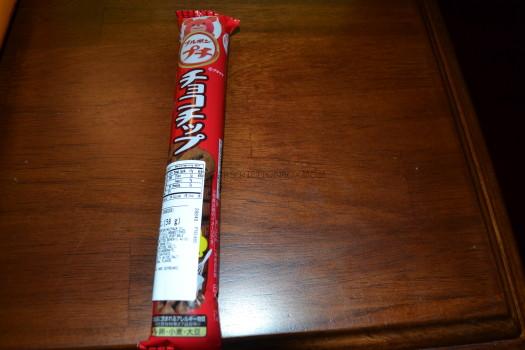 Bourbon Petit Cookies  Bite sized crispy cookies with a delicious chocolate filling!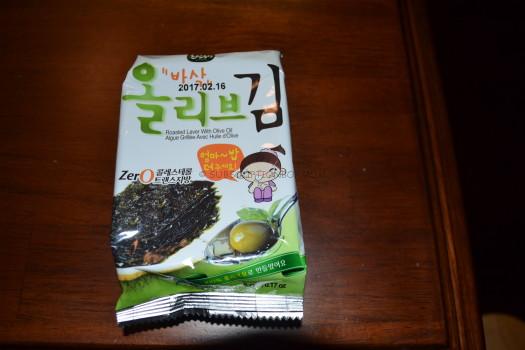 Crispy Olive Oil Seaweed  Olive oil seaweed with great texture and satisfying crunch.  These were paper thin, but had a great taste!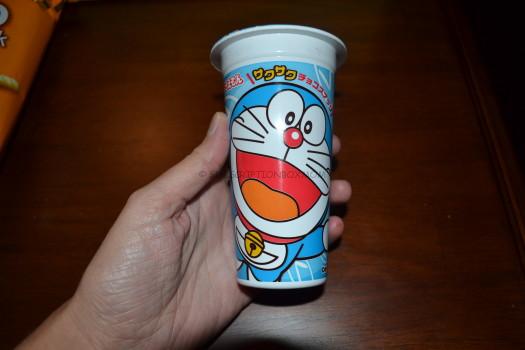 Doraemon Choco Sanck  Airy, crispy wafer balls covered in a delicious chocolate layer.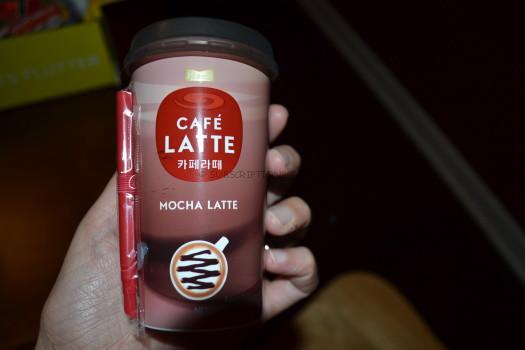 Maeil Coffee Drink  CReamy, smooth coffee beverage made with fresh milk.  I'm  going to chill this and give it a whirl tomorrow!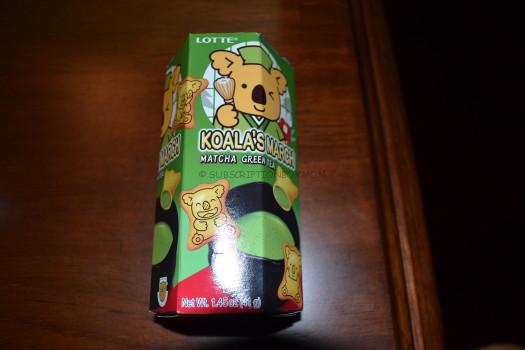 Koala Matcha Cookies  Adorable, crunchy biscuit filled with creamy matcha filling.  You can't go wrong with Matcha!  Yummy!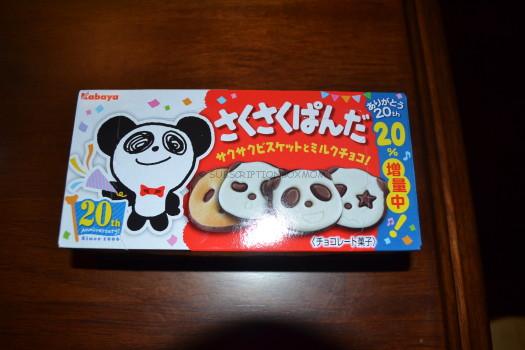 Panda Chocolate Cookies  Adorable panda cookies dipped in milk chocolate on one side.  These are tasty!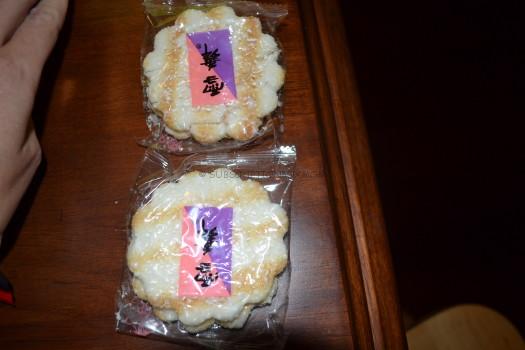 Baked Rice Cracker  Crispy Japanese rice cracker with amazing crunch and taste.  I like that there are two packs to share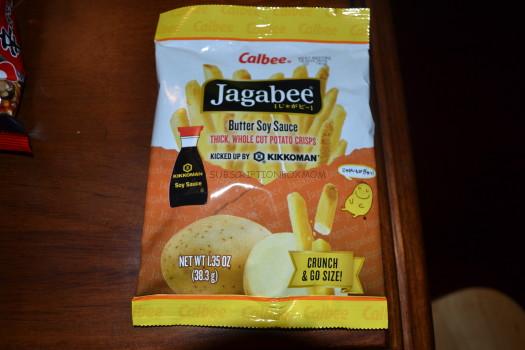 Jagabee Potato Crisps  Lightly seasoned potato crisps that are great for snacking.  These went over great with the hubby!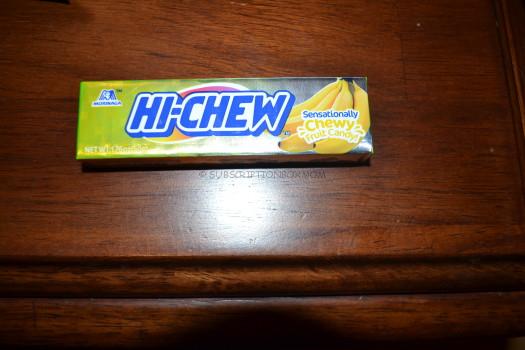 Hi-Chew  Delicious banana flavored fruit chews that delight the senses!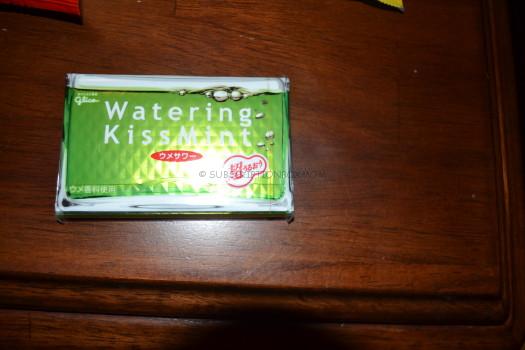 Glico Watering Gum  Juicy, fruity gum that is long lasting and full of flavor. It's a little late for gum, but I'm excited to try this tomorrow!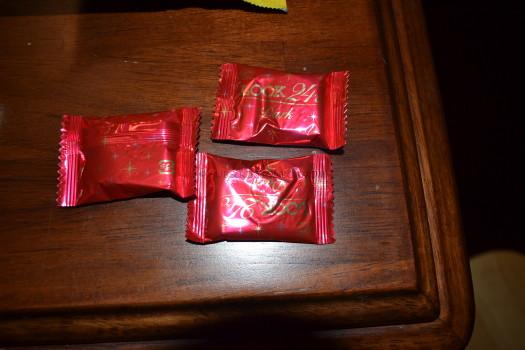 Fujiya Look 24C Snack  Decadent, delicious individually wrapped chocolates.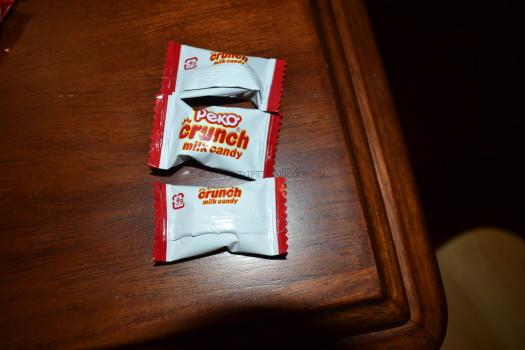 Peko Crunch Milk Candy  Japanese, creamy, crunchy candy made with real milk.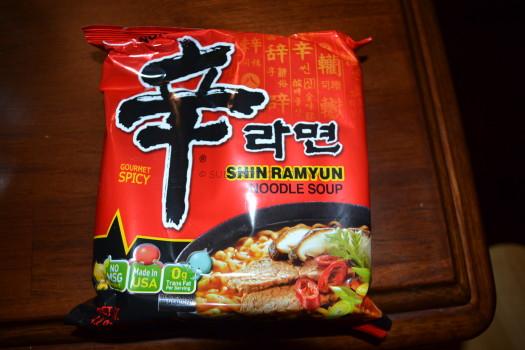 Shin Instant Ramen  Soft noodles in a rich spicy beef and mushroom broth.  I'm excited….actually my husband will be really excited for this!
Final Thought:    I really liked this box.  It is unique from other snack boxes I have done, in that there are snacks from multiple places such as Korea, Japan, etc.  I also like that there were food items such as rice seasoning and ramen.  It made the box more exciting! There was also a great mix of salty and sweet!   I would definitely recommend giving this one a try!  
Do you like FREE SUBSCRIPTION BOXES?  Click HERE to see my free subscription box list.
You can see my FULL coupon list HERE.
Do you love Giveaways?  Click HERE to enter all my Giveaways