June 30, 2016
06/30/16

By Subscription Box Mom

0 Comments
0
Degustabox June 2016 Food Subscription Box Review + Coupon (Try for $5.00)
Disclosure: This post contains affiliate links.  I received this box for review.
Degustabox is a new food subscription box that started in the UK.  Boxes are $19.99 available to UK and US residents and comes with 10-15 surprise food products.  Deguastabox strives to introduce you to new and exciting food products.
Degustabox also has point system, where you can earn free boxes.  You can earn points by reviewing your items, referring friends and giving gift subscriptions.  100 points equals a free box.
Here is how the point system works:
50 points for referring friends
5 points for every product survey your complete.
25 points for a 1 month gift subscription
50 points for a 3 month gift subscription
75 points for a 6 month gift subscription.
The Details
Cost: $19.99/month, $18.99/month if you pay BiAnnualy
Coupon: June 30th only.  Get your 1st box for $4.99 with the code 4JULY
Shipping: Degustabox ships to the Contiguous United States (the lower 48). This area does not include: Alaska, Hawaii, Puerto Rico, US Virgin Islands, Guam, American Samoa, Federated States of Micronesia, Marshall Islands, Northern Mariana Islands, and Palau.
What's in the box? Each box contains at least 10 full size food products.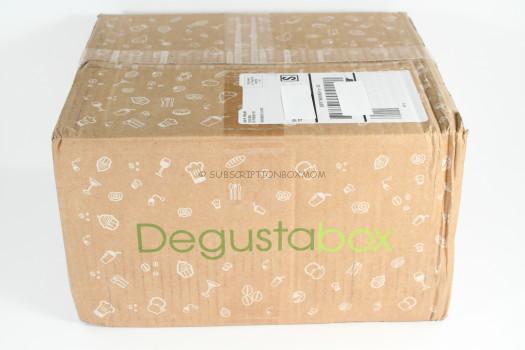 Degustabox came in a huge box and shipped by USPS.  The box was really heavy too!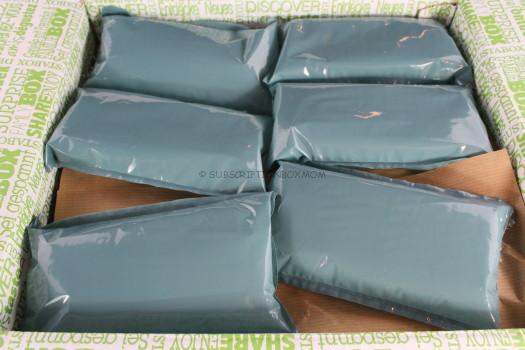 First Look.  Dugustabox made sure to include lots of padding to protect the items in the box.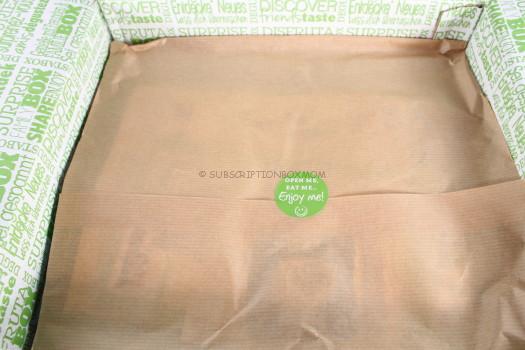 All the food items were wrapped in brown craft paper and sealed with a sticker that read "Open Me, Eat Me… Enjoy Me!".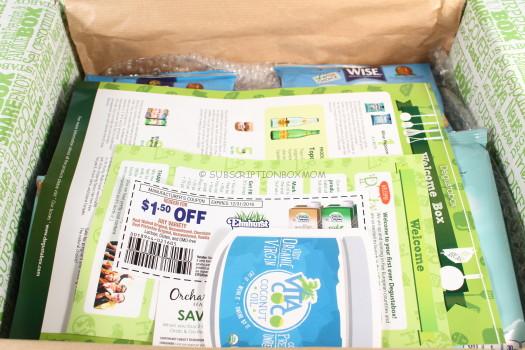 There were information papers on top and all the items were packed nicely in the box.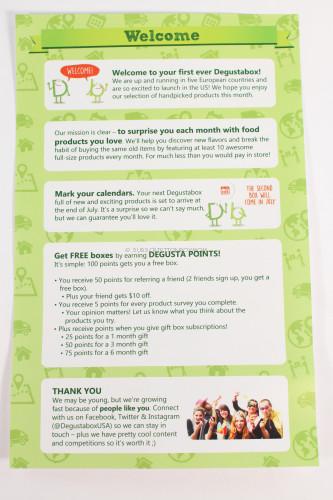 There was a welcome not about the subscription that gave details about what's in the box, when the box ships and point system.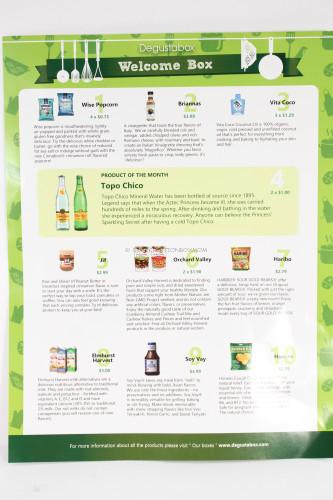 The information card/sheet had pictures, descriptions and prices for everything in the box.  On the back of the information card, there were recipes for Brianna's Italian Pasta Salad and Soy Vay Teriyaki Grilled Chicken Kebabs.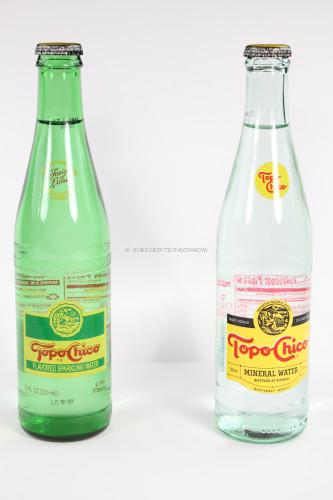 Topo Chico Mineral Water $1.00 each This mineral water came in original and lime.  Legend says it was this water that healed the very sick Aztec Princess.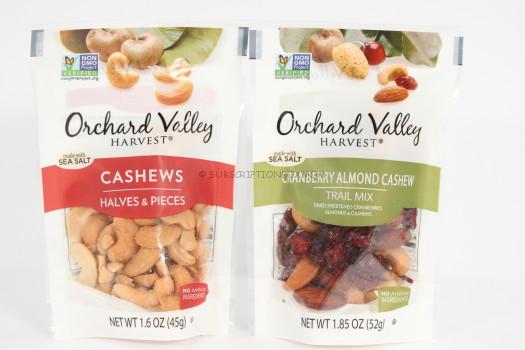 Orchard Valley Harvest Cashews $1.98 Cashews and almonds are my favorite nuts.  These are in halves and pieces which makes them great for a snack or a salad.  I am going to just eat these right out the bag.
Orchard Valley Harvest Cranberry Almond Cashew Trail Mix This is a mix of fruit and nuts.  It's also free from coconut, which made me happy.  Many trail mixes are made with coconut and I prefer a fruit/nut only mix.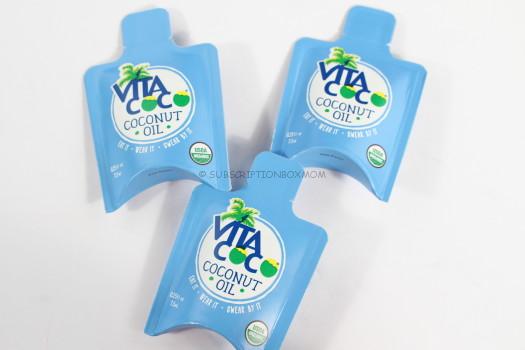 Vita Coco Coconut Oil $1.29 each This little sample size amounts of coconut oil can be used for beauty or cooking.  Despite not like coconut (as stated above). I have cooked with coconut oil without issues.  I also like using coconut oil as a hair conditioner.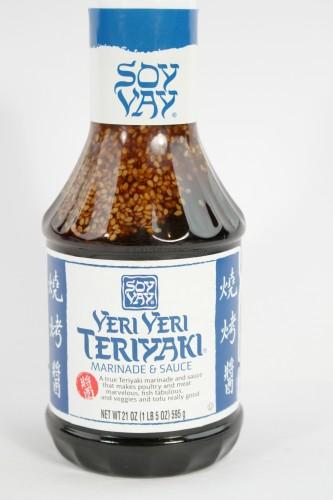 Soy Vay Yeri Yeri Teriyaki $4.99 This teriyaki sauce can be used as a marinade for various meats or in your favorite stir fry.  Recipe idea: grab some cheap mixed veggies from the grocery store, add teriyaki and you have a healthy and filling lunch.  This is one of my favorite lunches.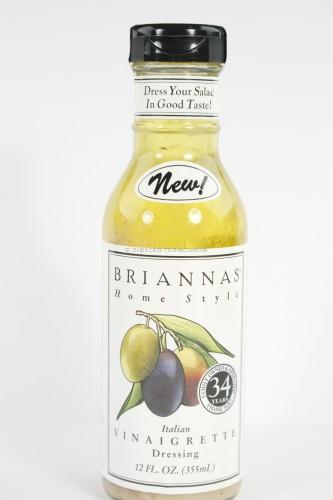 Brianna's Home Style Italian Vinaigrette $3.99 This is made with olives , oils, vinegar, Romano cheese, rosemary, and basil.  My husband likes vinaigrette based dressing, so he will keep this for his salads.  You can also use this for Brianna's Italian Pasta Salad recipe included in the box.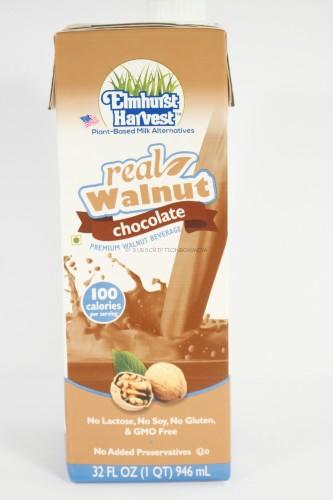 Elmhurst Harvest Real Walnut Chocolate Premium Walnut Beverage $3.00 This is a non milk alternative that has 30% of your daily value of calcium, compared to milk. This is free from lactose, soy, gluten, and GMOs.  I have been wanting to try a milk alternative in my morning protein shakes.  I always drink chocolate, so I think this will work nicely.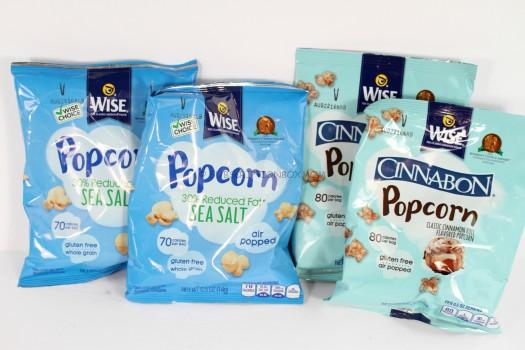 Wise Popcorn in Sea Salt and Cinnabon Popcorn .75 each This popcorn air popped and under 100 calories a bag.  My family always loves tasting new popcorn flavors.  Since there are four people in my household, it's great there are four bags.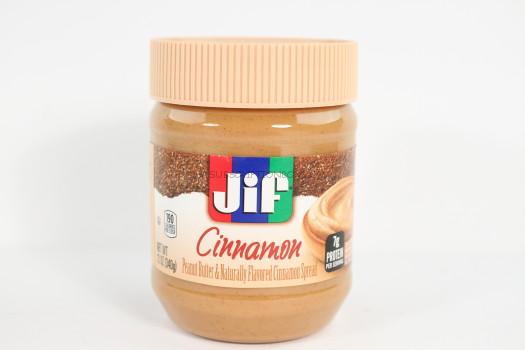 Jiff Cinnamon Peanut Butter $2.99  As soon as I saw this, I also thought of my breakfast shakes.  I can't wait to try the walnut milk with a bit of cinnamon peanut butter in my shakes.  This also has 7 grams of protein!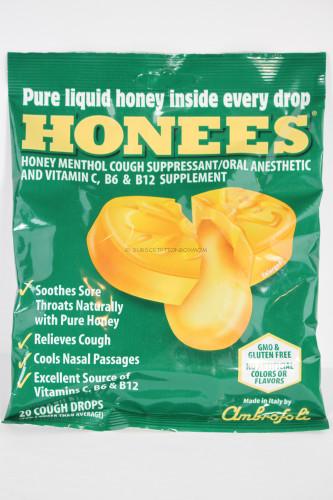 Honees Natural Cough Drops $2.75 These cough drops are made with pure honey, and essential oil: eucalyptus, peppermint, and lemon.  These are a natural way to sooth your sore throat.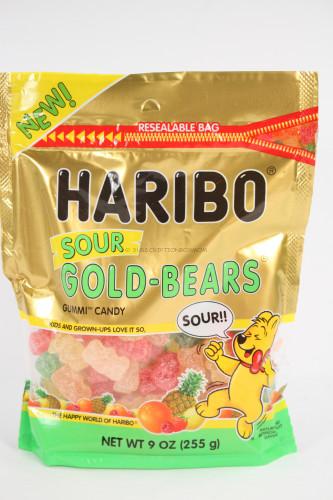 Haribo Sour Gold Bears This was a much bigger bag than the smaller 1 oz bags.  These come in orange, lemon, pineapple, raspberry and strawberry.  These taste a bit like a Sour Patch Kid, only a bit sweeter.  I also like that there is a resealable feature, though Haribo products don't last long in my house.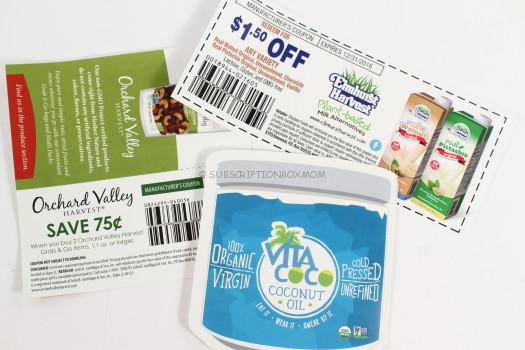 There were a few coupons for the products in the box.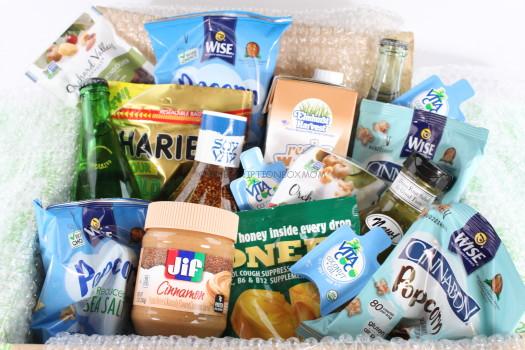 Final Thought: This box had a total value of $33.34.  I appreciated that Degustabox didn't over inflate the values of the items.  I really enjoyed the mix of snacks and foods I can use for dinner.  The milk substitute, and Jif are the items I am most excited to try.  If you want to try Degustabox, you can try it for $4.99 for June 30th only.  Just use this link with the code 4JULY.
Do you like FREE SUBSCRIPTION BOXES?  Click HERE to see my free subscription box list.
You can see my FULL coupon list HERE.
Do you love Giveaways?  Click HERE to enter all my Giveaways