May 26, 2016
05/26/16

By Subscription Box Mom

0 Comments
0
Serendipity by LLB May 2016 Review + June LLB Spoiler
Disclosure: This post contains affiliate links.  This box contains referral links.
My Serendipity by LLB arrived and it's fantastic as usual.  This subscription is usually sold out, but sign up for my newsletter (right side of the page) and get notified when it's back in stock.
Little Lace Box has a new subscription, Serendipity by LLB.  Serendipity by LLB is $9.99/bi-monthly.  Serendipity by LLB is a pouch filled with 5-7 sample size (sometimes full size) products.  This is the first month that Serendipity by LLB wasn't included as part of the subscription.
 Little Lace Box is a bi-monthly subscription that is $59.99 for a one time box and there are discounts for longer subscriptions (6 and 12 months).  If you want to subscribe use these links to save:
The Details;
Cost: $9.99 Every other month
Coupon
What's in the box? Serendipity by LLC is a pouch filled with 5-7 sample size (sometimes full size) products.
Shipping:  Shipping is free from all the 50 states, including Alaska, Hawaii and Puerto Rico
How do I cancel? You can cancel from your account
Website: http://littlelacebox.com/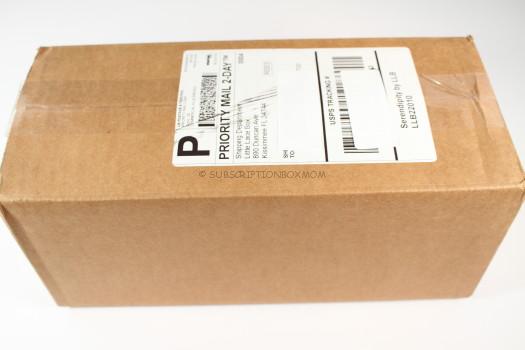 Everything came in a little brown box and ships by Priority Mail.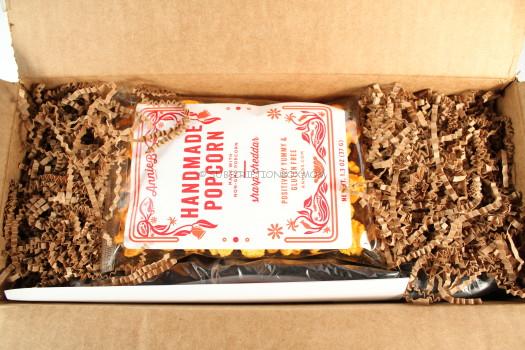 First Look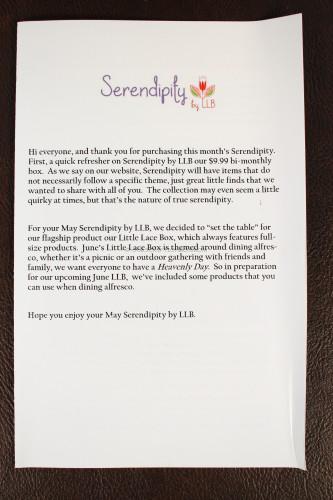 The front of the information booklet gives an overview about Serendipity by LLB. This month, Serendipity by LLB is "setting the table" for June's dining alfresco theme.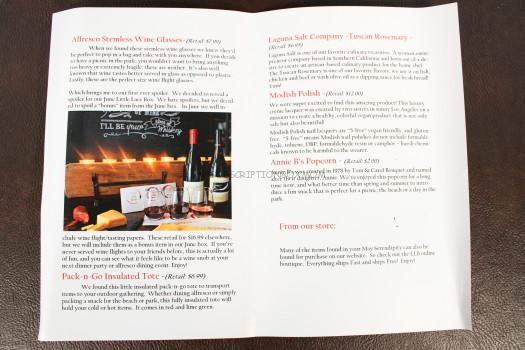 Inside the information booklet has a list of everything in the box, a description and the retail value.  There was also a spoiler for the June LLB, see the end of the review.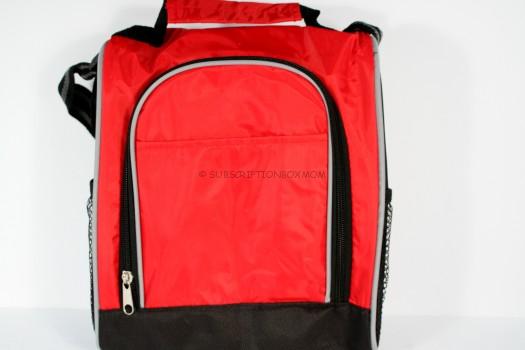 Pack – N- Go Insulated Tote $6.99  This can be used to take treats on a picnic, or as a lunch bag.  There is a large insulated area, two side pockets and a strap.  I might save this for my oldest to use as a lunchbag next year.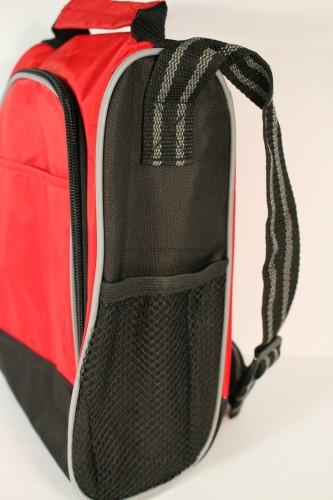 There is a mesh pocket on each side and an adjustable strap.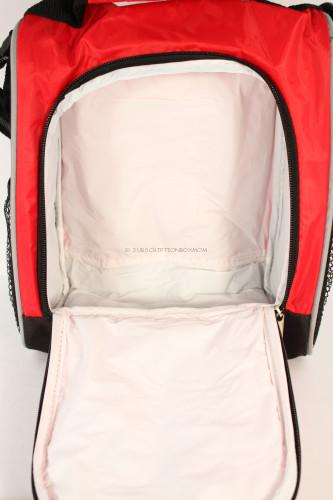 The tote unzips from the front.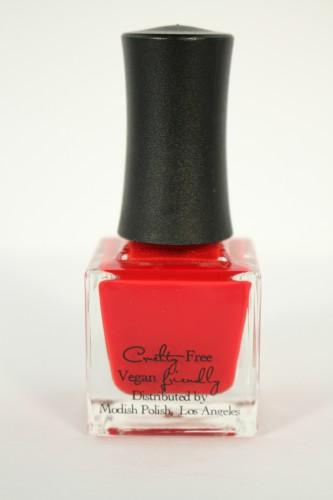 Modish Polish in Apple of my Eye $12.00 You can't go wrong with a classic red.  This polish company was started by two sisters who wanted healthy polish.  This polish is vegan friendly, gluten free and 5 free.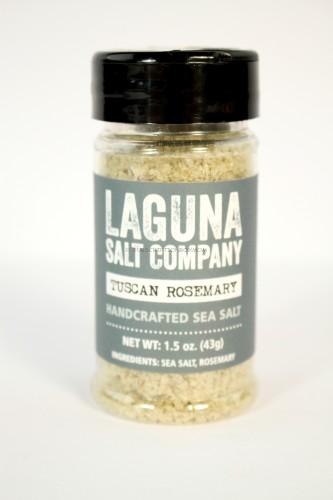 Laguna Salt Company Tuscan Rosemary $6.95 Laguna Salt Company is a woman run company that got started by created artisan quality food products for anyone's kitchen.  This is a mix of natural grains, sage, rosemary and sea salt.  You can use this on a variety of foods like chicken or fish.  You can even add this to olive oil for a dipping sauce for bread.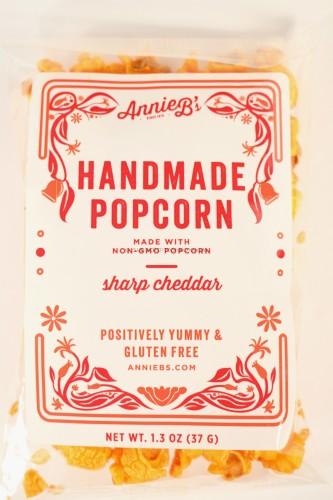 Annie B's Popcorn $2.00 This was the first item I saw when I opened the box, so I knew this box would be great. I like almost every kind/flavor of popcorn, so I am thrilled to get this.  This is handmade and flavored with sharp cheddar.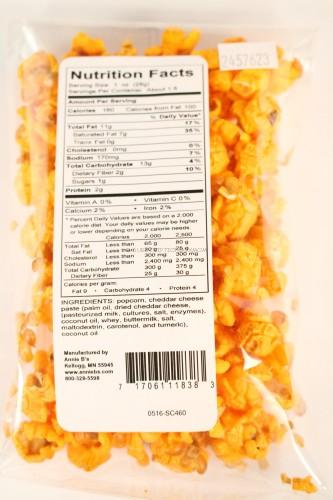 Here is a better look at the popcorn.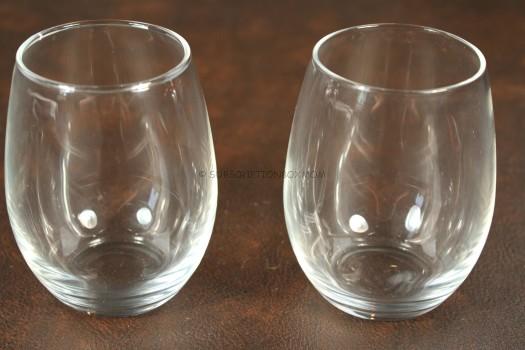 Alfresco Stemless Wine Glasses $7.99 These are made of thick glass, so they won't break as easily as regular wine glasses.  Because they don't have a stem, you can take them on a picnic without your glass tipping over.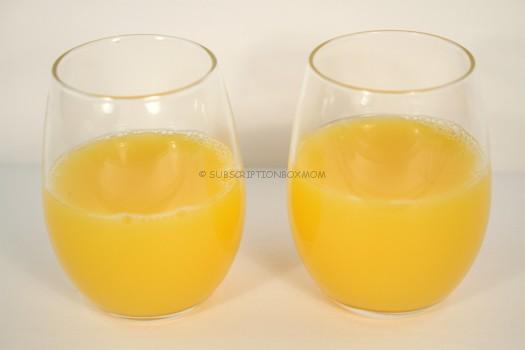 I felt it was my duty to really review the glasses, so I filled them with my beverage of choice.  I'm not disclosing if this is orange juice or something else. #its5oclocksomewhere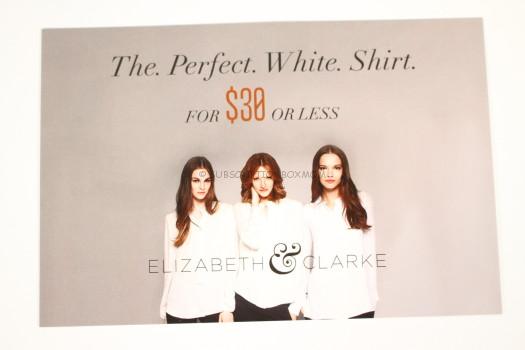 There was also a coupon to save 10% on your Elizabeth and Clark box.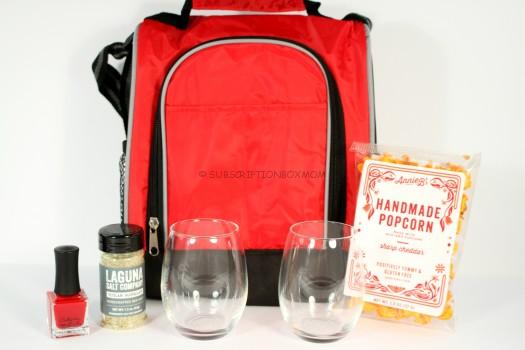 Final Thought: Once again, it's quite amazing this subscription is only $9.95.  The total value of this box was $35.93 and everything was useful to me.  Of course my favorite item was the popcorn, but everything was great.  Check out  Serendipity by LLB with this link.   Subscriptions are currently sold out, but keep checking the site or sign up for my newsletter and get informed when they are available.
June 2016 Little Lace Box Spoiler
This box had a spoiler for next month's regular Little Lace Box.
First, the theme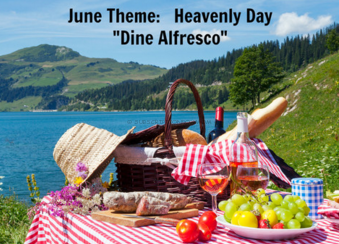 JUNE THEME: HEAVENLY DAY – "DINE ALFRESCO"
ITEM SPOILER: The June Little Lace Box will contain wine flight/tasting paper, a $16.99 value.  This is a free bonus in the box.
Since starting Little Lace Box, we've gotten to know many of our subscribers on a personal level. This is an experience that has been both rewarding and heartbreaking, because there are a lot of people out there who are truly hurting. We've tried to be helpful whenever possible, and when we do, we see their smiles shining right through our keyboards. Last year on a visit to Chicago, we were lucky enough to experience something called Ravinia Festival. It's a place just outside of Chicago, and for those of you from Chicago, you probably can say much more about it than I, but while I was there, for one brief shining moment, all my troubles went away. Not for long; not forever, but it made me wish that everyone have a day when their troubles go away. And I thought of the Patty Griffin song, "Heavenly Day." Patty sings,
"No one at my shoulder bringing me fears Got no clouds up above me bringing me tears
On this Heavenly…heavenly day, all the troubles gone away
for a while anyway, for a while anyway"
I guess a Heavenly Day means something different to each of us. To me, it means, a picnic in the park, going barefoot, feeling warm, staring at beautiful clear skies lit by stars, eating homemade ice cream and enjoying good music, good friends and family. So for all of our subscribers, we know life takes a certain arc, and nothing we do at LLB will change it, but we want our June Little Lace Box to help you have a heavenly day. A day when "all the clouds blew away" and you can "Lay here and watch the trees sway… for a while anyway, for a while anyway"
Check out the regular Little Lace Box with these coupons:
Do you like FREE SUBSCRIPTION BOXES?  Click HERE to see my free subscription box list.
You can see my FULL coupon list HERE.
Do you love Giveaways?  Click HERE to enter all my Giveaway