May 29, 2016
05/29/16

By Subscription Box Mom

2 Comments
2
Bluum May 2016 Review + $10 Coupon
Disclosure: This post contains affiliate links.
Bluum is a children's subscription box for ages 0-5.Boxes are $34.00/month and each box is curated based on the age, gender and skill level of your child.  Bluum now lets your customize your box (Bluum Choice) and pick everything in your box.  Check out my post here for details.   You can try Bluum and save $10.00, by clicking HERE and use the code MRV3835U16.
Here is how Bluum Choice works: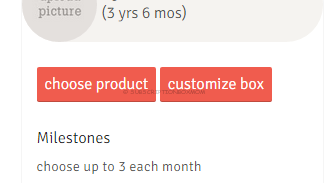 Under your child, selec"choose product".

At the top of your screen, you will see your child's name, four boxes and a drop down box.
You can choose from the following categories: Food, Books, Safety, Nesting, Potty Training, Clean Up, Health and Wellness, On the Go, Bedtime and Naptime, Playtime, Getting Dressed, Feeding Accessories, Bathtime, Change Time, Media.
As you pick items, the choices change.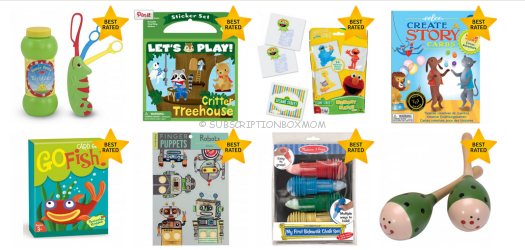 Here are some playtime choices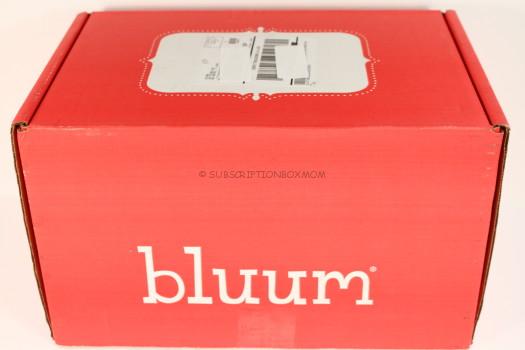 Everything shipped in a huge box this month.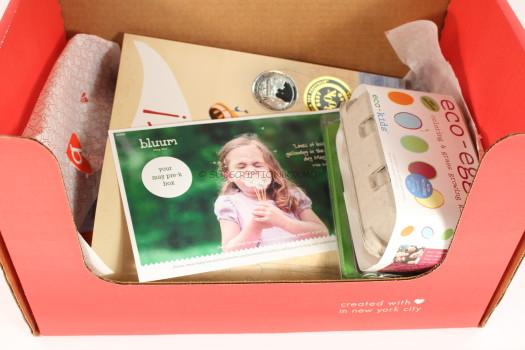 First Look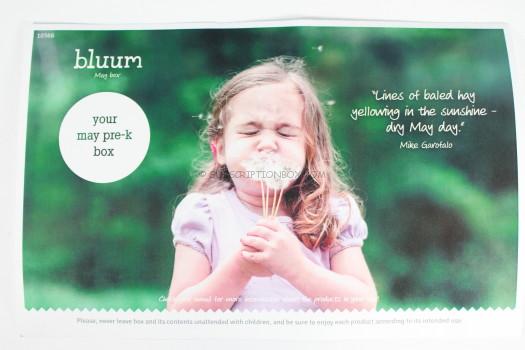 Bluum doesn't included information cards in their boxes, just a welcome card.  A full information card is emailed to you, once you get your box.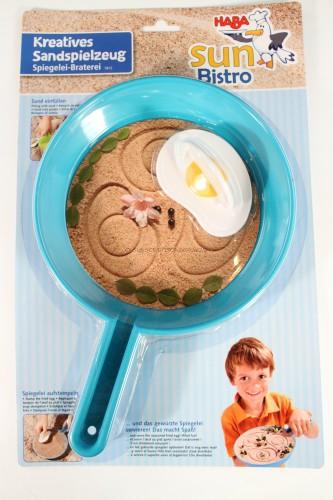 Haba Sun Bistro Fried Egg Fry-up $10.53  I love Haba, so I was excited to see a Haba toy in the bluum selections.  This comes with a cute little frying pan and an egg, that creates egg shapes in the sand. You can use this outside in the sand, or in your play kitchen.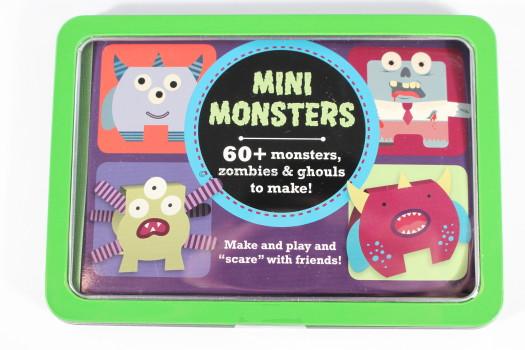 Mini Monsters in a Tin (Mini Tin) $5.99 This tin is packed with various paper monsters your child can put together (just fold in half).  This is going in my purse, so I have a nice quiet activity for restaurants.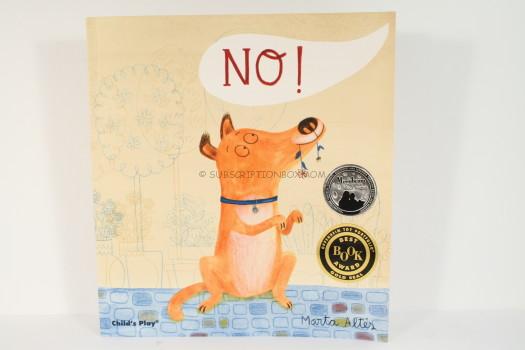 No! (Child's Play Library) $7.99 This book is so cute, my husband and I read through it, before giving it to T.  This book is about a little dog, who says his family loves him so much, they always say his name.  The catch is, the dog is always getting in trouble, so the owners yell NO!  This is one of my favorite books from Child's Play.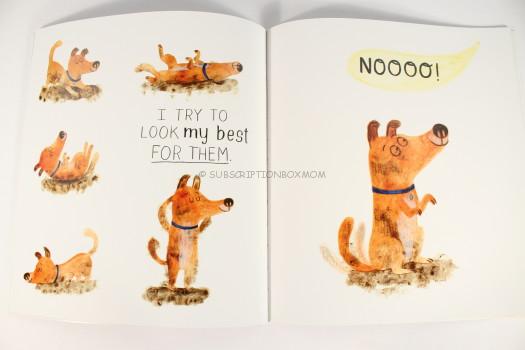 Here is a look inside the book.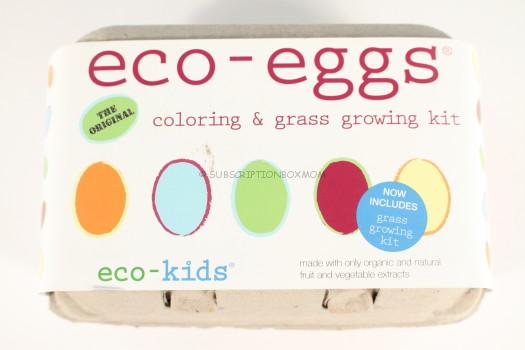 Eco-Kids – Eco-Eggs Easter Egg Coloring & Grass Growing Kit $15.00 When I saw this, I didn't read close enough and thought these were egg crayons and a grass kit.  This kit is actually a way to color eggs (using three powders), and there are seeds to plant.  I will probably save this back for next Easter.  While not what I originally thought, T will have fun with it.
Final Thought: This box had a total value of $39.51.  When I pick out my items with bluum, I never actually look up retail values,  so I was happy this box was over $39,00.  My favorite item was the Haba cook set, but that book is pretty funny too.  You can try Bluum amd use the code MRV3835U16 to save $10.00.   For Memorial Day, use this link with the code SHARE30 to save 30% on EVERY subscription plan. 
Do you like FREE SUBSCRIPTION BOXES?  Click HERE to see my free subscription box list.
You can see my FULL coupon list HERE.
Do you love Giveaways?  Click HERE to enter all my Giveaways