April 28, 2016
04/28/16

By Kristi Klemish

0 Comments
0
Orange Glad April 2016 Review
Disclosure: This post contains affiliate links.
Hi all!  It's Kristi doing another guest review!  This box is new for me, so I'm super excited because I LOVE sweets!
Orange Glad is a dessert/sweet subscription box.  Month to month subscriptions are $15.00 and each box is filled with yummy desserts and treats.  If you don't want to share your goodies, you can double the treats for only $12.00 more!  The tasty treats in the box are not found at your everyday grocer.  Everything in the box is carefully chosen by the Orange Glad team.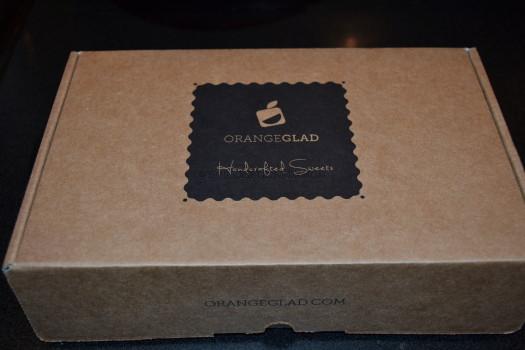 Orange Glad ships in padded priority mail envelope and comes in a little brown box.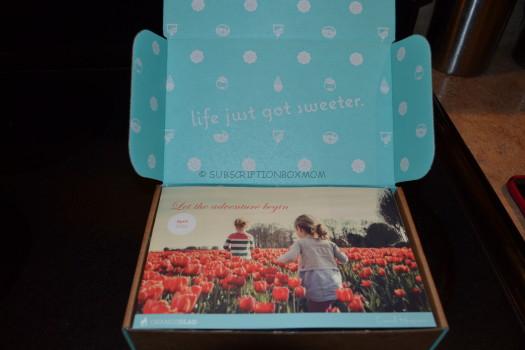 There is an information booklet with a page for each item in the box.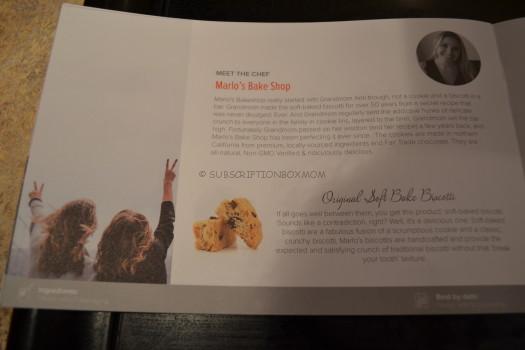 Here is a look inside the booklet.  It introduces the chef and tasty treat that they made for the box.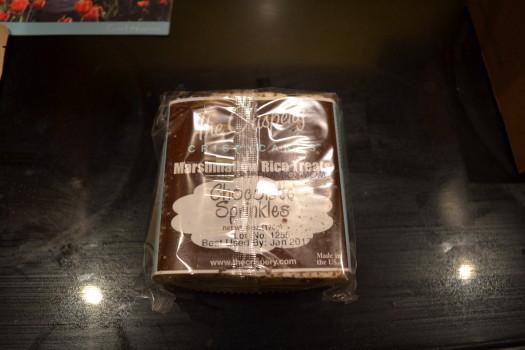 The Crispery Chocolate Sprinkles Crispycakes:  This says back by popular demand, and I can see why!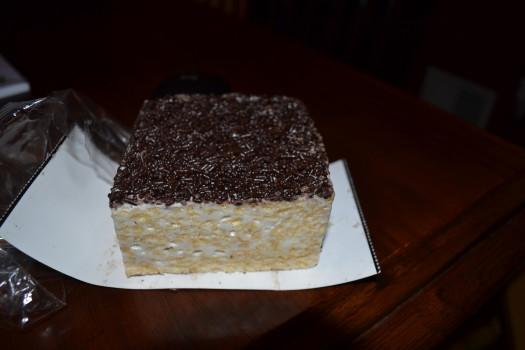 Yum!  Layers of marshmallow and crispy topped with chocolate sprinkles.  I rank it as one of the top crispy treats I've tried. Now, it is 720 calories for this bad boy, so I'm cutting it into fourths to have more times to enjoy the treat!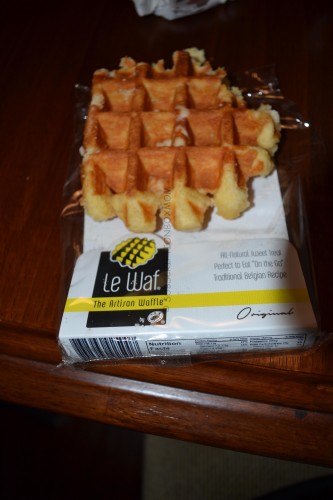 Le Waf by Euro Snack: The Artisan Belgian Waffle:  This smelled so good when I popped open the package!  Apparently the secret is European pearl sugar…..it's just the right amount of sweet! You can also pop it in the microwave for 15 seconds to warm it up, but I just dug right in (I even took a bite before the picture

).  This one is 460 calories, so I'm cutting it in half too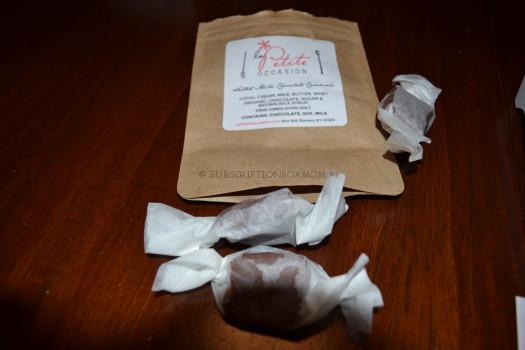 Le Petite Occasion Chocolate Caramel with Pink Himalayan Salt: These are dark chocolate with a hint of salt at the end.  They were super good.  The salt, caramel, and chocolate really work!  There were four, I already ate one before taking a picture

  They have a very soft and easy to chew texture as well.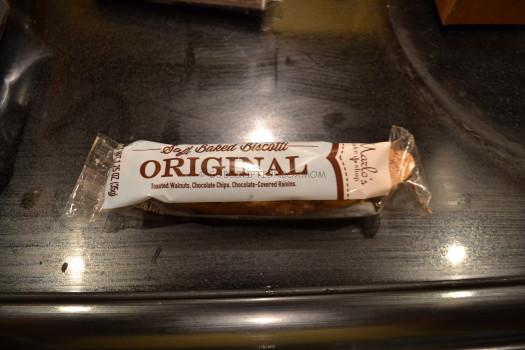 Marlo's Bake Shop Original Soft Bake Biscotti:  This is a fusion of a soft-baked cookie and a classic, crunchy biscotti using walnuts, chocolate chips, and raisins (a great combo!).  I've never had the "break your tooth" biscotti, so I can't compare, but this seemed just right.  Not too hard, not too soft.  Delicious!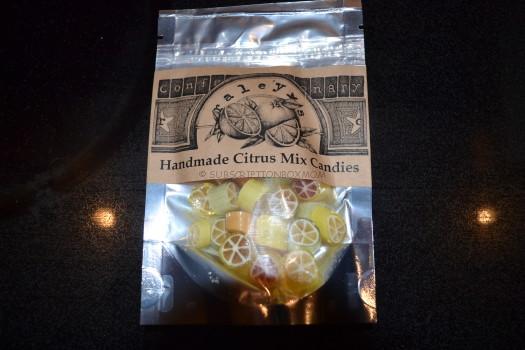 Raley's Confectionary Citrus Mix Fruit Rock Candy:  These were super yummy.  You could probably suck on them to make them last longer, but I just bit right in

  They come in lemon, lime, orange, and grapefruit.  Best of all, they are only nine calories each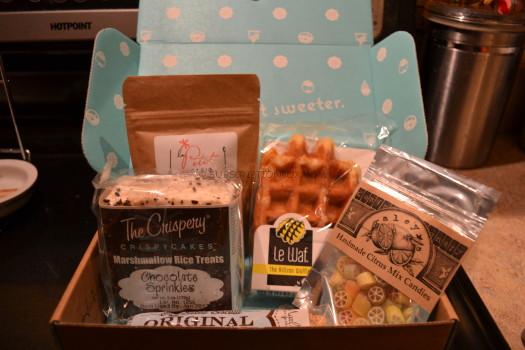 Final Thought:  I was pretty impressed with the contents!  It's definitely worth the $15 because all the items were high quality and really a specialty treat.  There was nothing I didn't like! I especially liked that some things were big enough I could spread the treat love over a longer time

 To subscribe. use this link .
Do you like FREE SUBSCRIPTION BOXES?  Click HERE to see my free subscription box list.
You can see my FULL coupon list HERE.
Do you love Giveaways?  Click HERE to enter all my Giveaways